CVM graduates see success with NIH loan repayment program
Wednesday, January 27, 2021 - 3:02pm
Student debt is a widespread and serious issue for veterinary graduates, with most new veterinarians graduating with an average of $160,000 in debt. This financial burden can dictate new graduates' career plans. "Student debt in veterinary medicine can impact what people do with that degree," says Dr. Robert Weiss, associate dean of research and graduate education. "In particular, research can be something people don't pursue because of that debt burden."
However, a federal loan repayment program has helped alleviate financial concerns for new veterinarians who hope to pursue a research career. "It's fantastic," says award recipient Casey Cazer, D.V.M. '16, Ph.D. '20, assistant professor in the Department of Population Medicine and Diagnostic Sciences at the Cornell College of Veterinary Medicine (CVM). "It's one of the best federal loan repayment programs out there."
The NIH Loan Repayment Program (LRP) is awarded to trainees who have completed their graduate degree (which includes veterinary degrees) and repays up to $50,000 annually of their educational debt. In exchange, trainees commit to pursuing research in five NIH mission-relevant areas, which are clinical research; pediatric research; health disparities research; contraception and infertility research; and clinical research for individuals from disadvantaged backgrounds.
The program does require some advance planning — trainees should begin doing work in one of the NIH priority areas prior to applying for the program. However, if burgeoning scientists are drawn to and commit to this scientific groundwork, the odds are in their favor. Acceptance rates are as high as 42% for new applicants and 68% for renewal applicants, and, according to Cazer, four CVM applicants of the program were accepted last year.   
The application process is slightly different from other NIH grants, Cazer explains. "You're not so much defending your research ideas — you're promoting yourself and describing how you will make a difference in one of the areas that's of interest to the NIH."
Staying positive
For Cazer, this program was part of the reason she engaged in antimicrobial resistance research (AMR) as a D.V.M. student at Cornell. Working under the guidance of Dr. Yrjö Gröhn, the James Law Professor of Epidemiology, and Dr. Ynte Schukken, professor emeritus in the Department of Population Medicine and Diagnostic Sciences, Cazer looked at using mathematical and statistical techniques to respond to AMR events and threats in food animal systems. Now as an LRP ambassador and recipient, Cazer has continued her pursuit of this research area, shifting her focus into the realm of small animal and human medicine antimicrobial resistance.
"The program has had a huge impact on me," says Cazer. "It's allowed me to stay in academic research. Like a lot of people, I came out of veterinary school with a large burden of debt, and it can be very frustrating to pursue a Ph.D. program with that. Thanks to this NIH program, I was able to stay positive and finish my Ph.D. instead of feeling like I needed to find work in a more immediately lucrative area."
Keeping an open mind
Elizabeth Moore, D.V.M. '12, Ph.D. '19, a post-doc in Dr. Claudia Fischbach's lab and previously a graduate student in the Weiss lab, earned a repayment award in the clinical research category. "I'm interested in mechanisms that maintain our genomic stability, not only looking at the biochemical, cell intrinsic view, but also looking at the physical microenvironment cues." In the Fischbach lab, she's examining how cellular genome repair responds to physical factors in breast cancer models.
As a veterinary student, Moore found herself fascinated by the translational and comparative nature of medicine, and how mechanisms and processes can go awry across both animal and human systems. This interest made her a good candidate for working within the NIH areas of interest, but she notes that her fellow veterinarians should keep an open mind and consider thinking about how their research could be applied to the human realm. "I hope they realize that their training makes them incredibly valuable in all areas of medicine — we are trained in comparative medicine and biology, and there's almost always a lab that would be happy to have you," she says. "Our work can relate across all species, including humans."
She notes that the repayment program has provided "a significant sense of relief and encouragement.   I'm able to pursue my planned career path while making a positive impact on my debt load."
Aligning interests
Heidi Reesink, Ph.D.'16, Harry M. Zweig Assistant Professor in Equine Health, had known about the LRP ever since it became available, and was able to finally apply for it last year when her research on osteoarthritis aligned with the NIH program's requirements. Her application was through the Extramural Clinical Research Program, National Center for Advancing Translational Sciences (NCATS), which requires scientists to be actively working on human patient samples and collaborating with human medical experts. "My investigations into joint disease and osteoarthritis have evolved to the point where we are now directly comparing human and veterinary patient samples," says Reesink. She notes that this "fact-gathering mission" could help inform future clinical trials that could lead to new biomarkers or therapeutics in humans.
Reesink describes how financially daunting a career in a veterinary medical specialty and research can be for young graduates. "I graduated in 2007 from veterinary school and spent almost 10 years after that pursuing specialty training, including an internship, surgical residency and PhD training, in which student loan payments but not interest were deferred," she says. She notes that with this debt burden comes opportunity costs that deprive early-career veterinarians from embarking on further training.
The LRP has had a significant impact on Reesink's career outlook. "Programs like the LRP allow veterinary clinician scientists to pursue careers in academic research without harming their financial futures," she says.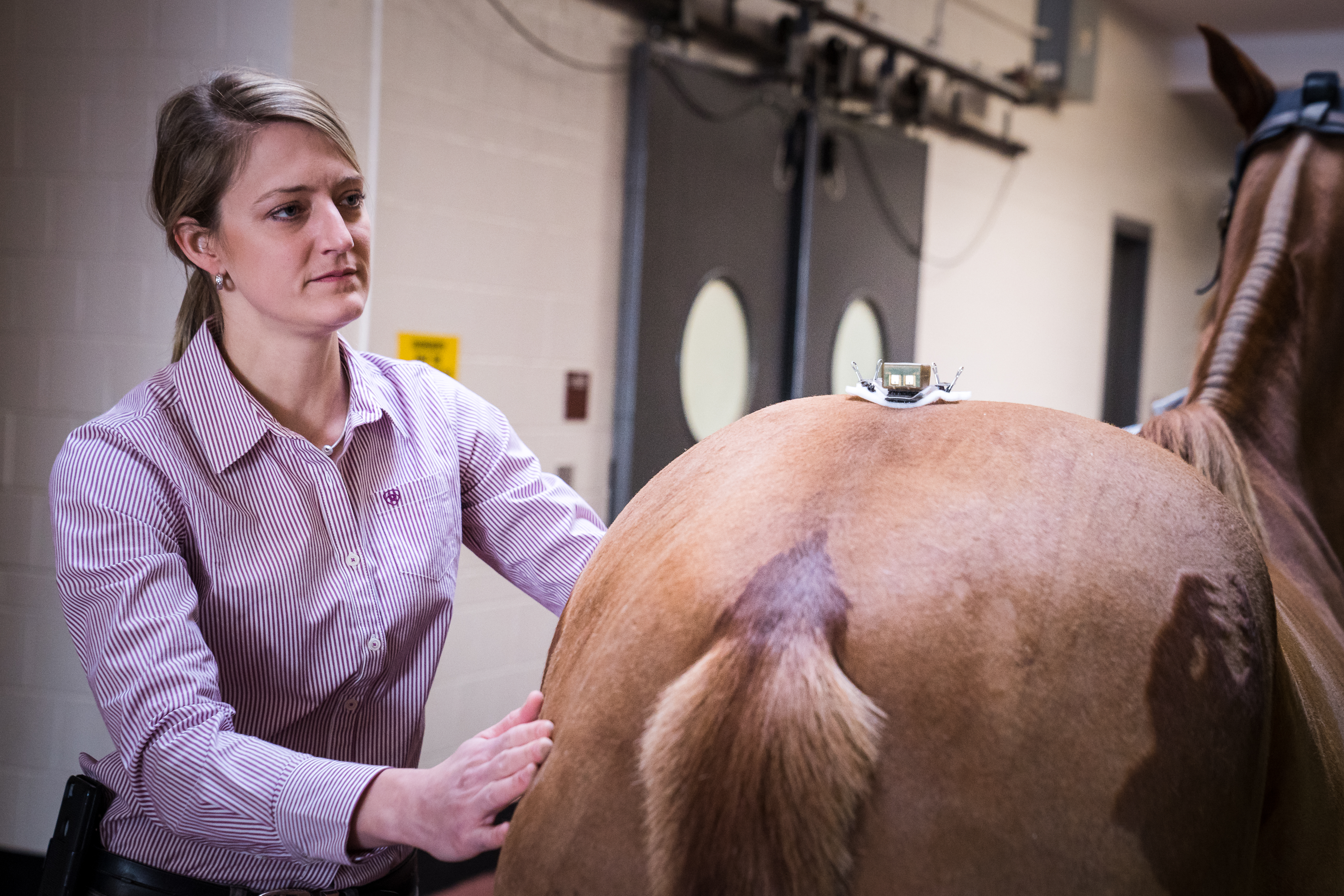 Pursuing dreams
Scarlett Lee, D.V.M. '17, is in the D.V.M. seeking Ph.D. track of CVM's Biomedical and Biological Sciences program, and works in the Department of Microbiology and Immunology, where she is co-mentored by Drs. Brian Rudd and Brian VanderVen. She has received an NIH LRP for pediatric research. "I am working on understanding how immune cells produced early in life contribute to the immune response during Tuberculosis infection," says Lee. "Specifically, I am interested in learning more about why neonates are especially susceptible to Tuberculosis. We hope that a better understanding of this aspect of the immune response will help inform Tuberculosis vaccine design. Ultimately I would like to help ameliorate infectious diseases and improve public health on a large scale."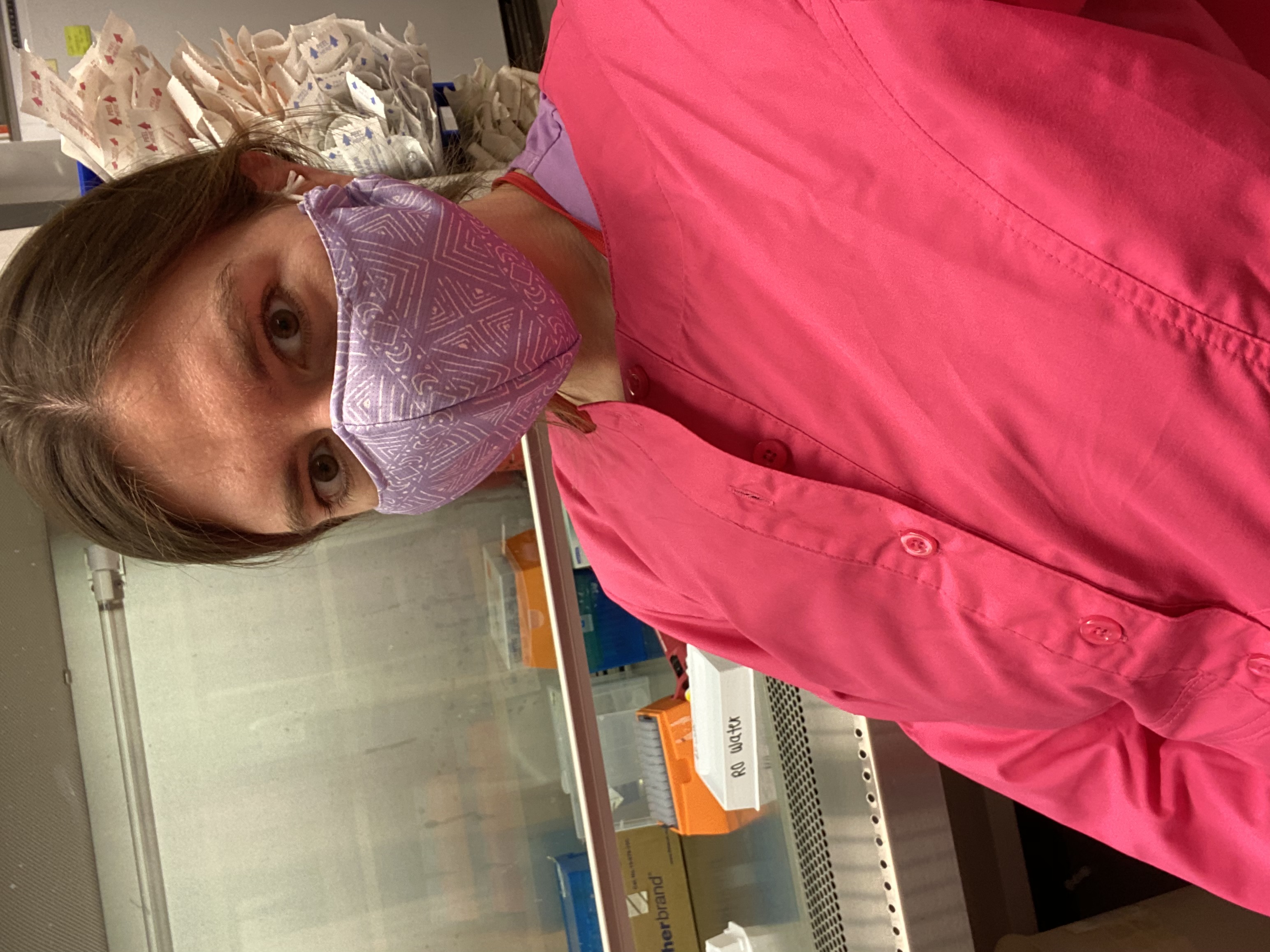 For Lee, the LRP has been "a real life-changer." Having graduated with a large amount of debt from veterinary school, "the LRP will allow me to pursue my dream of becoming a public health researcher for the government without having to only consider high paying jobs due to my high debt burden," she says. "Furthermore, the LRP is a huge honor and will increase my chances of getting hired at my dream job and receiving future grants from the government."
The college has seen a high success rate among its graduates in this program. "The fact that the majority of our CVM applicants are successfully receiving these awards says a lot about the quality of our trainees," says Weiss. "Any of our veterinary or Ph.D. students who have an interest in research with a translational medicine angle should consider exploring this as a potential way to pursue their passion while managing their debt."
Written by Lauren Cahoon Roberts