Cornell Leadership Program for Veterinary Students: Introducing Ana Alice Pimenta Pereira
Thursday, August 24, 2023 - 10:41am
Every summer, the Cornell Leadership Program for Veterinary Students welcomes a group of veterinary students to the Ithaca campus for 10 weeks to explore professional opportunities related to their science-based career. The Cornell Richard P. Riney Canine Health Center is proud to provide financial support for one leadership student each year — awarded to a student who shows a dedicated passion and commitment to pursuing research that advances canine health.
This year's recipient is Ana Alice Pimenta Pereira, a student studying veterinary medicine at the Universidade Federal de Viçosa (UFV) in Brazil. Pereira participated in the program and conducted research in the lab of Dr. Sarah Caddy, Assistant Professor in the Department of Microbiology and Immunology at the college's Baker Institute for Animal Health. 
Tell us a little about your background?
I am born and raised in the countryside of Brazil, in the state of Minas Gerais, located in the southeast region near the states of Rio de Janeiro and São Paulo. It's a place known for its rich cuisine, especially the delicious "pão de queijo" (cheese bread), which always leaves my mouth watering.
I have been a veterinary medicine student at the Universidade Federal de Viçosa (UFV) since 2019. However, before embarking on this path, I underwent a meaningful two-year exploration of Biology. Although it was an interesting time, I felt like something was missing. My desire to work more closely with animals and be involved in medicine led me to pursue veterinary medicine, which turned out to be the perfect fit to my aspirations.
The veterinary medicine course in Brazilian universities is a bit different. After high school, you can start veterinary college immediately upon approval in a competitive entrance exam. Our program lasts for five years. I'm about to enter my final year, feeling a mix of excitement and nostalgia.
Since I was a child, I've been a curious person, always wanting to discover the "why" behind things. My mother had infinite patience to answer all my questions and fuel my insatiable desire to learn. During high school, I had the incredible opportunity to engage in research and participate in scientific competitions throughout Brazil. Alongside two colleagues, we developed a paint capable of converting polluting gases into harmless gases using a process called photocatalysis. It was quite an experience!
Throughout the veterinary medicine course, I had the chance to explore different areas, from working with wild animals to small animal clinics, delving into the fascinating world of equine reproduction, dairy cattle, and even veterinary anesthesia. However, it was veterinary virology that truly captured my heart, and as they say, research always finds its way back. So, I ended up returning to the world of research, where I am currently focusing my efforts.
What motivated you to apply to the Cornell Leadership Program for Veterinary students?
Although I had heard a lot about Cornell and the excellence of its veterinary medicine program, I wasn't aware of the existence of their summer programs.
I was on Cornell's College of Veterinary Medicine website, researching information about potential residency programs or master's/Ph.D. opportunities, when I came across a link that led me to the Leadership Program's page.
 I had a strong interest in veterinary virology, and one thing was certain: I wanted to pursue research after graduation. However, I was still quite undecided about the type of research - whether it would be applied or translational. Moreover, I didn't have a clear understanding of the various areas in which I could work as a veterinarian and researcher.
The program seemed like the perfect opportunity for me to enhance my research skills at an honored institution with highly qualified faculty. Furthermore, it offered workshops on career orientation and the chance to explore various research-related fields, and the prospect of interacting with students from diverse backgrounds around the world was highly appealing. Moreover, the program presented a bonus opportunity to improve my English, as it involved a complete immersion in American culture, including the option to reside in a fraternity on Cornell's campus.
What have you enjoyed most about being in the program?
Participating in the Leadership Program was an incredibly enriching experience for me, making it difficult to pinpoint the aspect I appreciated the most. One facet that truly resonated with me was the chance to engage in conversations and pose questions to researchers and facilitators; they were receptive to discussing career paths, life, family and the delicate balance between work and personal life. The potential to cultivate enduring friendships also filled me with immense joy. It was truly remarkable to reside with individuals from diverse corners of the world and immerse myself in learning about various cultures and settings. Mornings and afternoons were dedicated to mastering techniques such as conducting a Western blot in the laboratory, while evenings at home involved discovering how to prepare an authentic Filipino dish.
What research have you been working on in the Caddy Lab?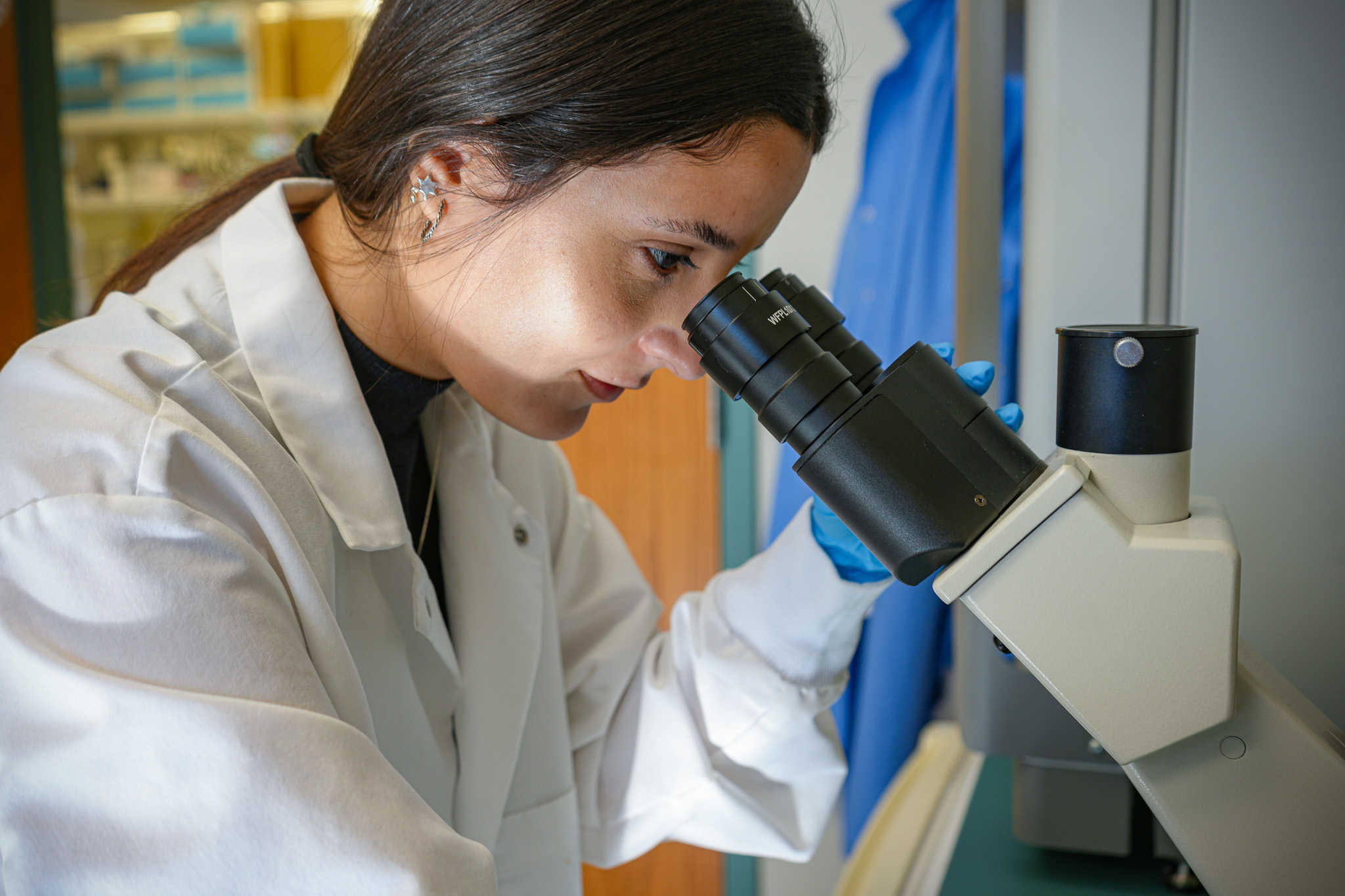 The actions of antibodies targeting viruses are diverse. While the functions of certain antibodies are well understood, it is astounding that others remain shrouded in mystery. The Caddy Lab's primary objective is to decode some of these puzzles concerning the mechanisms of antibody action. The focus extends to both host-beneficial antibodies and anti-viral antibodies that may exert detrimental effects.
During the summer, I conducted research as part of a project studying the transfer of maternal antibodies specific to Canine Parvovirus (CPV). Neonatal puppies are highly vulnerable to infections as their immune systems are still developing. During this critical phase, they rely on antibodies passed down from their mother through the placenta and colostrum to strengthen their defense mechanisms. CPV, being a dangerous viral disease, poses a significant threat to young dogs with underdeveloped immune systems. Puppies usually receive protection from CPV through maternal antibodies until they can start their vaccinations at around 6 to 8 weeks old. However, there is a crucial window where the maternal antibodies can interfere with the vaccine's efficacy while still providing necessary protection.
Recent research has revealed that not all antibodies are transferred equally from mother to offspring in humans. Instead, there is selective transfer of specific antibody subsets, indicating that certain antibodies with specific roles such as phagocytosis, are more likely to be transferred than others.
Given these findings in humans, our research sought to understand how maternal antibody transfer occurs in dogs and whether phagocytic clearance plays a role in neonatal protection against CPV. For my ten-week project the aim was to develop a canine-specific phagocytosis assay to enable future study of maternal antibody transfer targeting CPV.
How will this research advance canine health? Are there any related applications to human health?
Human medicine and veterinary medicine are never separate. Throughout history, we have seen a continuous flow of discoveries, where important advancements in human medicine often set the groundwork for new and improved ideas in animal medicine, and the other way around.
The research conducted by the Caddy Lab can help us uncover new antibody functions, knowledge that can be applied to better understand how the immune system works, leading to new treatments and development of safer vaccines not only for dogs and cats, but also humans. My specific summer project has led to development of a novel canine antibody-dependent cellular phagocytosis assay. This is now ready to be applied to clinical samples which will significantly enhance our understanding of antibody-mediated phagocytosis and maternal antibody transfer in dogs.
The long-term goal is to improve maternal antibody delivery to puppies while reducing the negative effects of maternal antibodies on the vaccine response. This could be applied to better plan the vaccination schedule for mothers and puppies, as we have this immunological window where they rely on maternal antibodies, but these antibodies interfere with vaccine effectiveness. Moreover, this research has the potential to contribute to public health efforts, the protocol can be standardized and used for other viruses, such as zoonotic viruses, which affect both humans and animals.
How has the program helped shape your perception of research and other professional careers?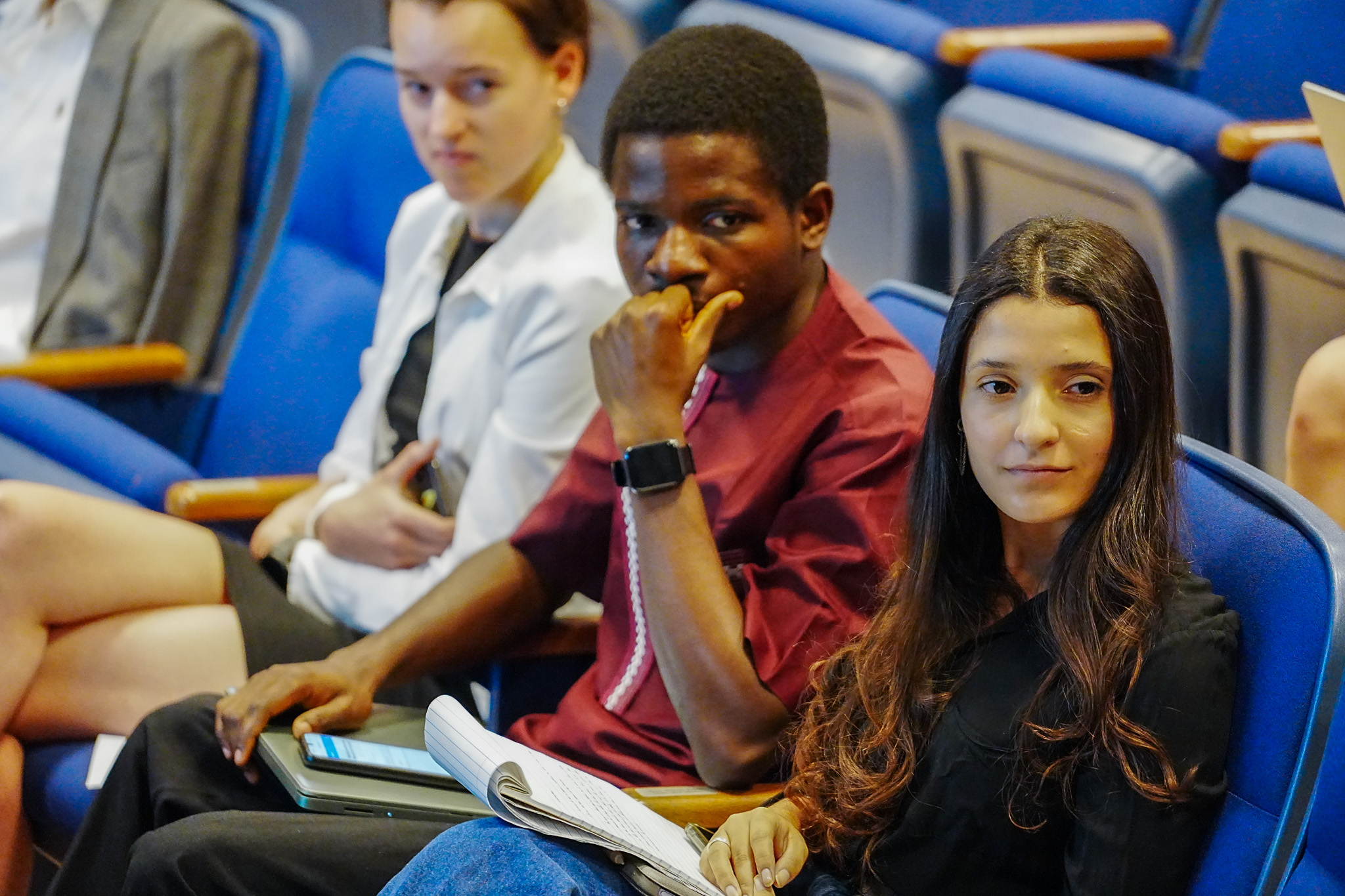 I have already had some experience with research in Brazil, and I always used to feel unsure about trying to decide on a single area to focus my studies or how to choose just one virus or species to specialize in? Through conversations with some researchers, I discovered that there are scientists who are like carrots, focusing solely on a specific topic, and researchers who are like cauliflowers, exploring different research topics. It was really great to know that I can explore different paths within research, as long as they have some connection.
The workshops, dinners and question sessions provided opportunities to learn about the paths taken by other veterinarians. For example, the career workshop in the pharmaceutical industry offered a new perspective that I had not previously considered. It was reassuring to realize that I do not need to make only one important decision that will dictate my entire life; that's one of the most exciting aspects of being a veterinarian – having various opportunities. Instead of being confined to a single path, I learned that we can explore different avenues within the profession, which brings excitement and variety to career paths. I spoke with some individuals who began as clinicians, pursued residencies, and then, due to certain patients, ventured into research and pursued a Ph.D. I also conversed with others who took the opposite route – obtaining a Ph.D. and then returning to clinical practice. These discussions left me feeling more secure and confident in making my own decisions.
What would you like to do after you graduate?
Once the program ends and I return to Brazil, I will start my final year. The program has only solidified my desire to continue in the research field and has aided me in setting goals and charting paths to achieve this. Previously, I had already been contemplating pursuing a master's and Ph.D., which is a common route in my country for those interested in research. However, I am now also considering opportunities to pursue a Ph.D. abroad. One program that particularly captivates my attention is the Cornell Biomedical and Biological Sciences Program.
I want to work to help understand the intricate mechanisms that underlie the interaction between pathogens and their hosts. By gaining this in-depth knowledge, I aim to contribute to the development of safer vaccines for both animals and humans. This objective also aligns closely with immunology and disease diagnosis, further reinforcing my passion for making a significant impact in the field of infectious diseases.
In the long term, I find myself at a crossroads, unsure whether I want to work as a professor and pursue an academic career or enter the industry, either by working for a company or starting my own venture. I believe that I will only ascertain this with time. As long as I can work using a one-health approach and contribute in some manner to improving human and animal health, as well as the environment, I will be content. 
Outside of the program, what do you like about the Cornell campus and/or the Ithaca area?
Ithaca is truly a beautiful place. During the summer, it offers numerous outdoor activities, making it an ideal destination for those who enjoy running, hiking, swimming, or simply appreciating the beauty of waterfalls and stunning gorges. I thoroughly enjoyed exploring some of the waterfalls, such as Buttermilk Falls. Taking walks around Bebee Lake near the fraternity house allowed me to admire the sunset, and going to the Big Red Barn with other students on Fridays for $1 dollar beer was really fun. Additionally, studying in Cornell's libraries was an incredible experience. The Andrew Dickson White Library transports you straight to Hogwarts; it's definitely worth a visit, especially if you're a Harry Potter fan. I'll miss all of that!
Another aspect I greatly appreciated was being at the Baker Institute. I felt like a part of a community passionate about research and always ready to assist with scientific inquiries. Witnessing this cooperation and having the opportunity to collaborate with individuals from other labs was amazing. Wendy (Weichert) from the Parrish Lab, in particular, played a pivotal role in my project, and her assistance was invaluable.