Judges, Moderators, and Organizing Committee
2020 Judges                                                                   Organizing Committee
Philippe Baneux, DVM, Diplomate ECLAM, Professor (Adjunct) Departments of Biomedical Sciences and of Clinical Sciences, College of Veterinary Medicine, and Department of Animal Science, College of Agriculture and Life Sciences. Faculty member, Field of Comparative Biomedical Sciences, Graduate School, Cornell University
Dr. Baneux (DVM from University of Ghent, Belgium) has directed laboratory animal care and use programs in academic institutes including the University of Southern California, Harbor-UCLA Medical Center, and UC Irvine.  He followed that with 13 years of employment with Pfizer Global Research and Development.
In 2005 he assumed the position of Executive Director at the Center for Comparative Medicine, Office of the V.P. for Research, Northwestern University. He has been an ad-hoc site visitor for AAALAC International since 1983, a member of the Council on Accreditation since 2004, and since 2016 an Emeritus Council member. Dr. Baneux is the founding president of the European Society of Laboratory Animal Veterinarians and a Diplomate of the European College of Laboratory Animal Medicine (ECLAM).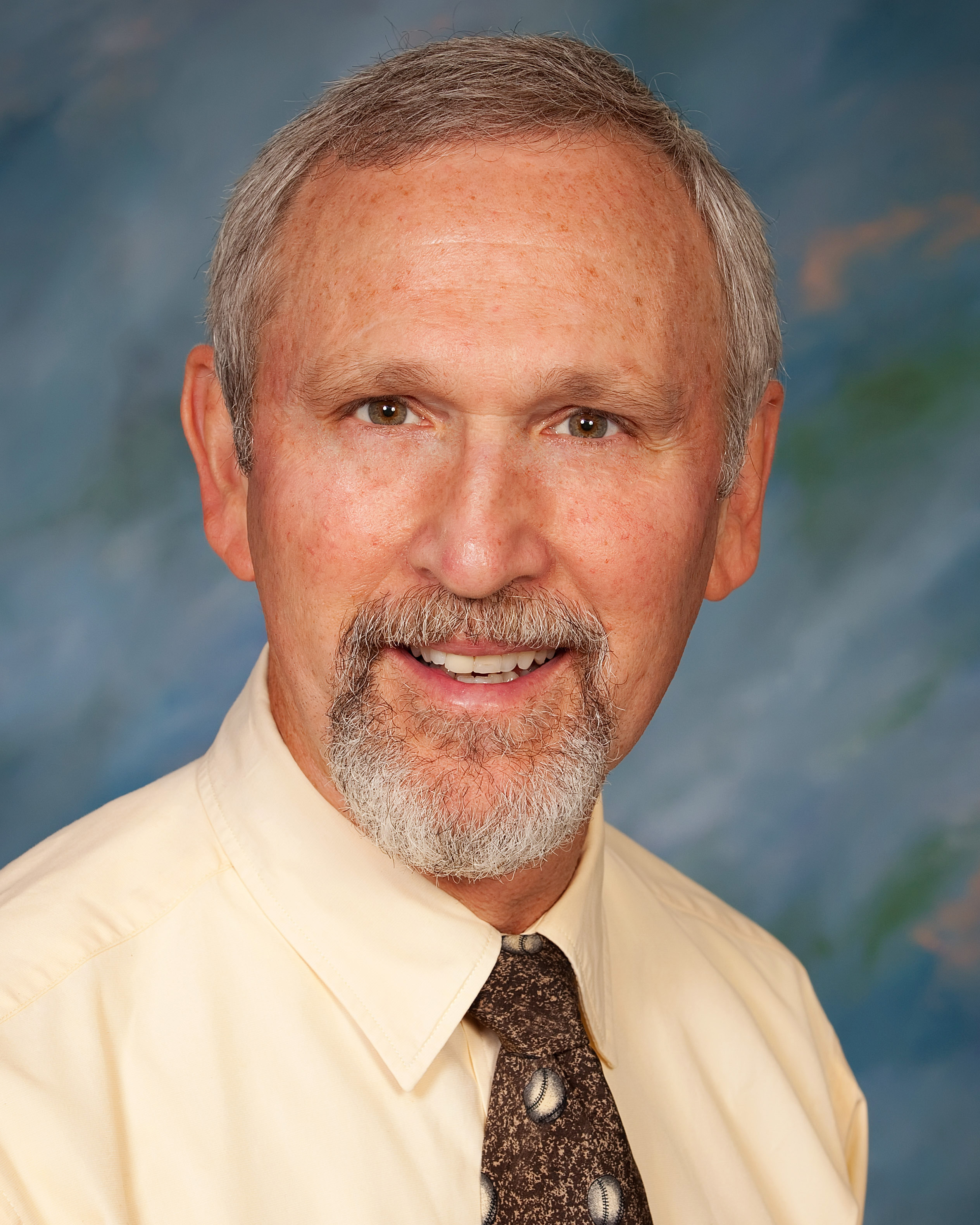 Tom Divers, DVM, DACVIM, DACVECC, Rudolph J. and Katharine L. Steffen Professor of Veterinary Medicine, Cornell University Department of Clinical Sciences
Dr. Divers received his DVM in 1975 from the University of Georgia and completed a large animal internal medicine residency there in 1978.  In 2013 he was appointed the the Rudolph J. and Katherine L. Steffen Professor of Veterinary Medicine for his excellence in scholarship and clinical practice while maintaining a distinguished record of teaching.
His current research focuses on the characterization of recently discovered liver-tropic viruses in horses. The goal of this project is to study the pathogenesis of the Non-Primate Hepacivirus (NPHV) and the Theiler's Disease Associated Virus (TDAV) two additional recently identified, blood borne viruses of horses.  He is also interested in the transmission of Newly Discovered Equine Hepatitis-Associated Viruses of Horses with the goal of this project is to determine if Tabanid flies can transmit the newly discovered Equine Parvovirus.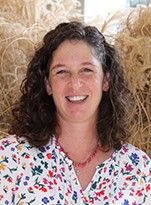 Elisha Frye, DVM '10, Veterinary Support Services, Animal Health Diagnostic Center, Cornell University
Dr. Elisha Frye graduated from the Cornell University College of Veterinary Medicine in 2010 and then practiced mixed animal medicine and surgery in the Finger Lakes region for eight years. Her main interests were dairy production medicine, equine general practice, and small animal medicine and surgery. She especially enjoyed building relationships with producers and pet owners.  One of her favorite tasks was transrectal ultrasonography to diagnose pregnancy in equines and bovines. Dr. Frye joined Veterinary Support Services at the AHDC in the summer of 2018.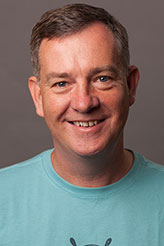 John Parker, BVMS, Ph.D. '99, Associate Professor of Virology, Baker Institute for Animal Health, Cornell University
Dr. Parker received his B.V.M.S. from the University of Glasgow, Scotland, in 1983 and his Ph.D. from Cornell in 1999. Post-Doctoral research at the Baker Institute for Animal Health and Harvard Medical School followed before joining the Cornell faculty at Baker Institute for Animal Health in 2003.
Dr. Parker has been an advisor to 19 graduate students, mentored more than 20 undergraduate students, and 9 post-doctoral associates/fellows in his laboratory. Dr. Parker teaches both undergraduates and veterinary curriculum, is the director of both the Cornell Leadership Program for Veterinary Students and the NIH supported institutional research training grant entitled "Graduate Training Program in Comparative Medicine."
Dr. Parker studies viruses and the ways in which animals respond to viral infection, including reovirus and feline calicivirus, and the results of most of his projects can be broadly applied to benefit the health of animals and humans alike. His work has been supported by the Morris Animal Foundation, the Winn Foundation, The Burroughs Wellcome fund, US–Israel Binational Agricultural Research Development Fund, and the NIH.
2020 Moderators
Elizabeth Moore, DVM '12, PhD '19;  Postdoctoral Associate and Visiting Lecturer, Cornell University School of Biomedical Engineering
Dr. Moore graduated with her DVM from Cornell in 2012, and completed the laboratory animal medicine residency with the Center for Animal Resources and Education (CARE) in 2015. She completed her PhD in Biomedical and Biological Sciences in the laboratory of Dr. Robert Weiss in 2019. Her Ph.D. work focused on understanding the mechanisms that maintain genomic integrity and investigated the role of the Rad9-Hus1-Rad1 DNA repair clamp in double stranded DNA break repair, and explored the role of the Fanconi Anemia DNA repair pathway in cellular and hepatic metabolism. Elizabeth is currently a NYSTEM-funded post-doctoral fellow in the laboratory of Dr. Claudia Fischbach in the Department of Biomedical Engineering investigating the influence of obesity-associated extracellular matrix remodeling in breast cancer and cancer stem-like cell DNA damage response.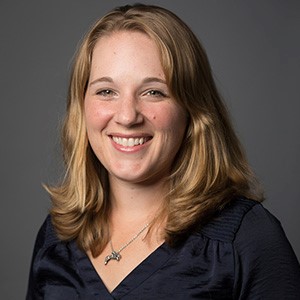 Joy Tomlinson, DVM '10, DACVIM, Research Associate Baker Institute for Animal Health, Visiting Lecturer Department of Clinical Sciences
Dr. Tomlinson received her DVM from Cornell University in 2010 and completed a large animal internal medicine residency at New Bolton Center, University of Pennsylvania in 2014. She was a Harry M. Zweig Cornell Clinical Fellow for 2 years in Dr. Jonathan Cheetham's lab working on immunomodulation to improve peripheral nerve regeneration and has since been a Research Associate in Dr. Gerlinde Van de Walle's lab and a visiting lecturer in the Equine Nemo Farm Animal Hospital.
Her current research focuses on the characterization of recently discovered equine hepatitis viruses. Two main objectives of her work are to understand the epidemiology (including transmission routes) and pathogenicity of equine parvovirus-hepatitis, the suspected cause of Theiler's disease in horses, and to evaluate whether equine infection with non-primate hepacivirus can serve as an animal model for hepatitis C virus vaccine development.  She is also investigating the tissue tropism and pathogenicity of two equine pegiviruses that were first suspected to cause liver disease, but which she has shown are non-pathogenic. 
---
---
2018 Judges
Dorothy P. Debbie, PhD, Senior Lecturer, Cornell University Department of Microbiology and Immunology
Laura Goodman, PhD '07, Assistant Research Professor, Cornell University Department of Population Medicine and Diagnostic Sciences
Scott Palmer, VMD, Adjunct Professor, Cornell University Department of Population Medicine & Diagnostic Sciences; New York State Equine Medical Director
Heidi Reesink, VMD, PhD '16, DACVS-LA, Assistant Professor, Cornell University Department of Clinical Sciences
2018 Moderators
Bryant Blank, DVM, MS, DACLAM, Assistant Director, Agriculture Animals, Center for Animal Resources and Education (CARE) at Cornell University
April Choi, DVM, PhD, DAVCP, Clinical Instructor, Cornell University Department of Biomedical Sciences
Sabine Mann, VMD, PhD, Assistant Professor of Ambulatory and Production Medicine Clinic, Cornell University Department of Population Medicine and Diagnostic Sciences
Elizabeth Moore, DVM, Assistant Professor, Cornell University Department of Biomedical Sciences
---
2017 Judges
Theodore G. Clark, PhD, Professor of Parasitology and Immunology, Cornell University Department of Microbiology and Immunology
Susan Fubini, DVM, Professor of Large Animal Surgery, Department of Clinical Sciences; Associate Dean for Academic Affairs, Cornell University College of Veterinary Medicine
Hélène Marquis, DVM, PhD, Professor, Cornell University Department of Microbiology and Immunology
Scott Palmer, VMD, Adjunct Professor, Cornell University Department of Population Medicine and Diagnostic Sciences; New York State Equine Medical Director
Mark Rishniw, BVSc, MS, PhD, Adjunct Professor, Cornell University Department of Clinical Sciences
2017 Moderators
Bryant Blank, DVM, MS, DACLAM, Assistant Director, Agriculture Animals, Center for Animal Resources and Education (CARE) at Cornell University
Erika Gruber-Hollingshead, DVM, Graduate Student, Cornell University Department of Microbiology and Immunology
Heidi Reesink, VMD, PhD, Assistant Professor of Large Animal Surgery, Cornell University Department of Clinical Sciences
Andrew Miller, DVM, Assistant Professor of Anatomic Pathology, Cornell University Department of Biomedical Sciences
---
2016 Judges
Craig Altier, DVM, PhD, Professor and Chair, Cornell University Department of Population Medicine and Diagnostic Sciences
James W. Casey, PhD, Associate Professor of Virology, Cornell University, Department of Microbiology and Immunology
Scott Palmer, VMD, Adjunct Professor, Cornell University Department of Population Medicine & Diagnostic Sciences; New York State Equine Medical Director
Heidi Reesink, VMD, PhD, Assistant Professor of Large Animal Surgery, Cornell University Department of Clinical Sciences
2016 Moderators
Bryant Blank, DVM, MS, Dipl. ACLAM, Assistant Director, Agriculture Animals Cornell Center for Animal Resources and Education (CARE)
Bethany Cummings, DVM, PhD, Assistant Professor, Cornell University Department of Biomedical Sciences
Kelly Hume, DVM, Assistant Professor of Oncology, Cornell University Department of Clinical Sciences and Adjunct Assistant Professor, Department of Biomedical Sciences
Andrew Miller, DVM, Assistant Professor of Anatomic Pathology, Cornell University Department of Biomedical Sciences
---
2015 Judges
Philippe Baneux, DVM, Diplomate ECLAM, Professor (Adjunct) Departments of Biomedical Sciences and of Clinical Sciences, College of Veterinary Medicine, and Department of Animal Science, College of Agriculture and Life Sciences; faculty member, Field of Comparative Biomedical Sciences, Graduate School, Cornell University
James W. Casey, PhD, Associate Professor of Virology, Cornell University Department of Microbiology and Immunology
Susan Hackner, BVSc, MRCVS, Chief Medical Officer, Cornell University Veterinary Specialists (CUVS)
Drew Noden, PhD, Professor Emeritus of Embryology and Animal Development, Cornell University Department of Biomedical Sciences
Janet Scarlett, DVM, MPH, PhD, Professor Emeritus of Epidemiology, Department of Population Medicine and Diagnostic Sciences
2015 Moderators
Kyla Ortved, DVM, PhD, Clinical Assistant Professor, Department of Clinical Sciences, Cornell University; Equine Surgeon and Emergency Clinician, Cornell Ruffian Equine Specialists
Scott Palmer, VMD, Adjunct Professor, Department of Population Medicine & Diagnostic Sciences, Cornell University; New York State Equine Medical Director
Rolfe M. Radcliffe, DVM, Diplomate ACVS, Instructor, Large Animal Surgery and Emergency Critical Care, Department of Clinical Sciences, Cornell University
Brian VanderVen, PhD. Assistant Professor, Department of Microbiology and Immunology, Cornell University
---
| | |
| --- | --- |
| Name | Department |
| Dr. Erin Daugherity, Co-Chair | CARE |
| Mr. Doug Fink | Clinical Sciences |
| Dr. Kelly Hume, Co-Chair | Clinical Sciences |
| Dr. Ursula Krotscheck | Clinical Sciences |
| Mr. Justin Limper | Continuing Education |
| Dr. Tracy Stokol, Co-Chair | Population Medicine & Diagnostic Sciences |
| | |
| | |
| | |
| | |
| | |
| | |