Judges, Moderators, and Organizing Committee
2023 Keynote Speaker                                                   Organizing Committee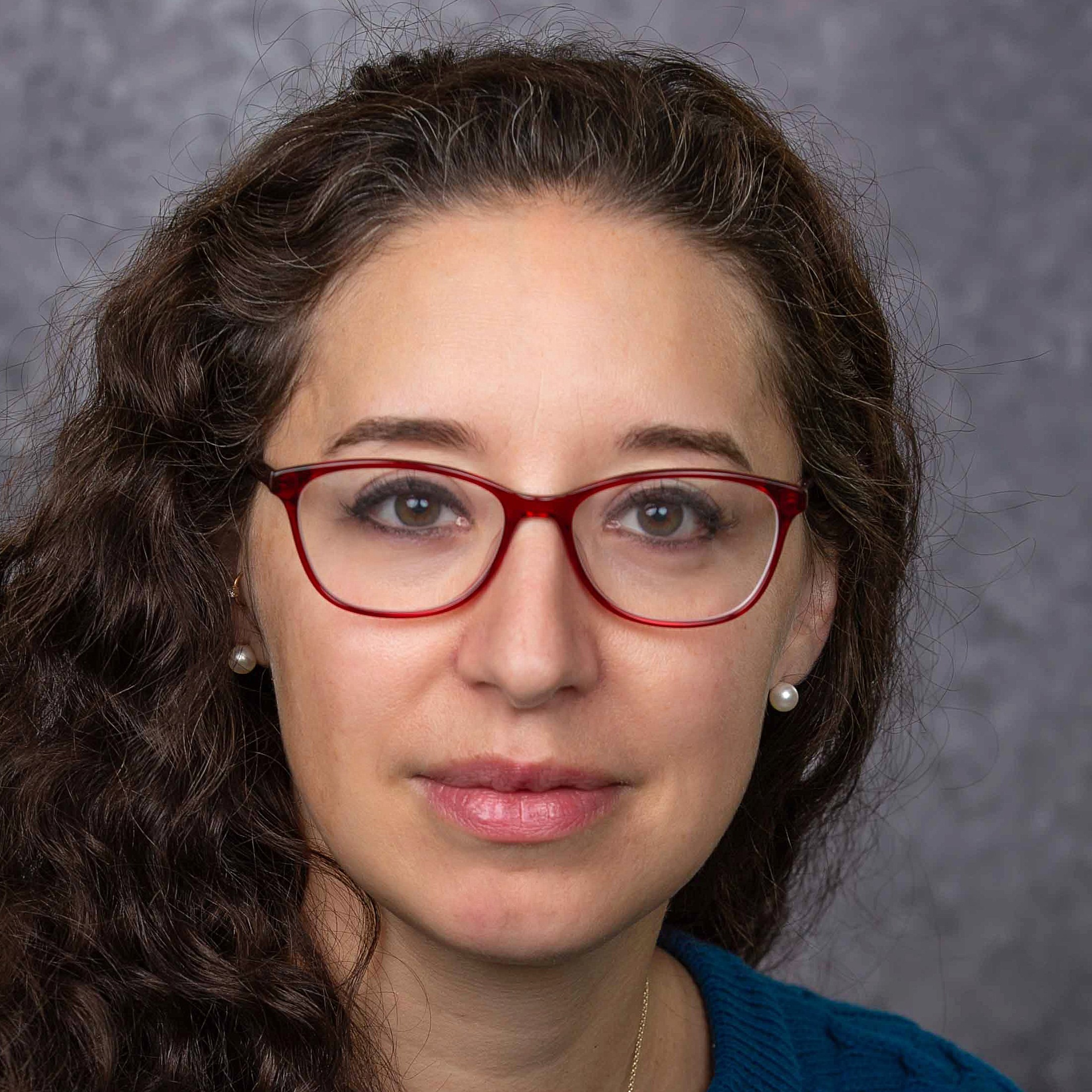 Nicole Buote, DVM, DACVS, Associate Professor, Section of Small Animal Surgery, Department of Clinical Sciences, Cornell University
Dr. Buote received her BS in Biotechnology from WPI and Doctorate of Veterinary Medicine from Tufts University Cummings School of Veterinary Medicine.  She then completed a rotating internship at Angell Animal Medical Center in Boston and surgical internships at the Dallas Veterinary Surgery Center  Dr. Buote and the Animal Medical Center in New York City.  After residency, Dr. Buote worked in private practice for 11 years in Southern California as a staff surgeon and then the Chief of the surgery department.  She is a Diplomate of the American College of Veterinary Surgeons, the founder of the Association of Women Veterinary Surgeons and an ACVS Founding Fellow of Minimally Invasive Surgery.
Dr. Buote created the Cornell Veterinary Minimally Invasive & Interventional Surgery Lab (MIISL) utilizing the first robotic simulator at a veterinary school (Facebook, Instagram). Her research interests focus on bringing new minimally invasive techniques to veterinary medicine and translational procedures, including the use of robotic surgery. She performs research on the effects of laparoscopic gastric sleeve in feline patients, robotic cholecystectomy in dogs, transcystic cholecystography, robotic simulation and gender-based studies.
2023 Judges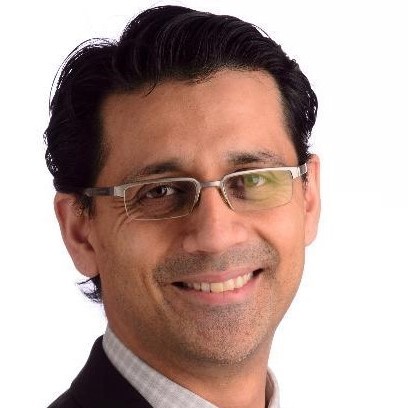 Parminder Basran, PhD, FCCPM, Associate Research Professor, Department of Clinical Sciences, Cornell University
Dr. Basran has over 20 years of experience ​as a Medical Physicist in Human Oncology, and is excited to bring his medical physics knowledge to the Cornell College of Veterinary Medicine through research, education, and clinical support. His goal is to improve the quality of care for cancer patients through the introduction of evidence-based technologies and pragmatic processes in our fast-paced environment.  Dr. Basran has a keen interest in cultivating and fostering future leaders and ​is passionate about improving global access to cancer care.

Luis Campoy, LV CertVA, DECVAA, Clinical Professor, Department of Clinical Sciences, Cornell University
Dr. Campoy has been a Clinical Professor of Anesthesiology and Pain Medicine at Cornell University College of Veterinary Medicine since 2005.  He graduated from Zaragoza University (Spain) in 1996 and earned his Diplomate of the European College of Veterinary Anaesthesia and Analgesia (Dip. ECVAA) in 2004. Dr. Campoy has numerous publications in the field of locoregional anesthesia and analgesia in various species, mainly small animals and horses.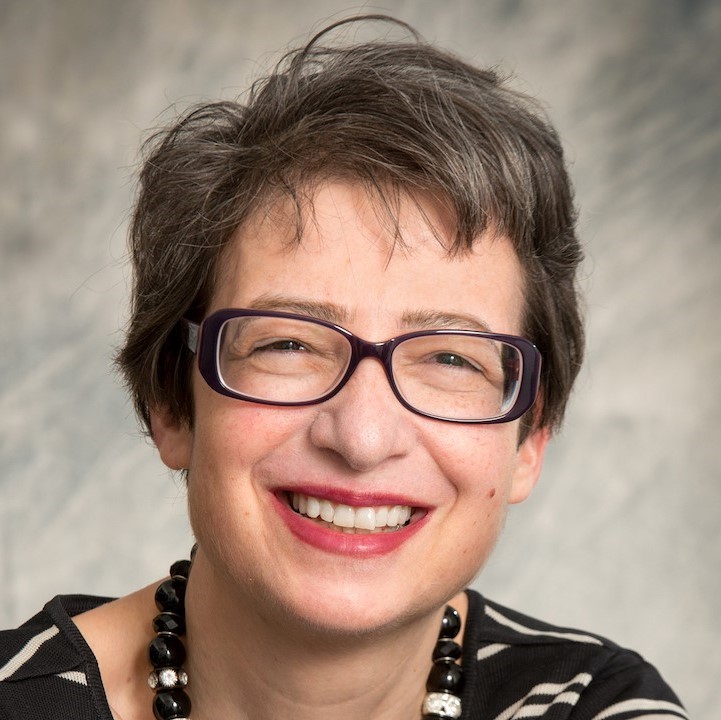 Ruth Collins, PhD, Associate Professor, Department of Molecular Medicine, Cornell University
Dr. Collins' lab's research seeks to uncover the molecular details of how Rab proteins function and how they regulate intracellular traffic. A fascinating feature of Rab proteins is that they are covalently modified at their COOH-terminus with two geranylgeranyl lipid modifications. This modification enables the protein to associate with lipid bilayers. The GDP-bound Rab can partition into the cytosol with the aid of a chaperone protein called GDI. So, in addition to alternating between GDP and GTP-bound forms, Rab proteins also can cycle on and off membranes. The lab desires to understand the detail of how the Rab protein cycle between membranes and the cytosol is linked to their nucleotide cycle.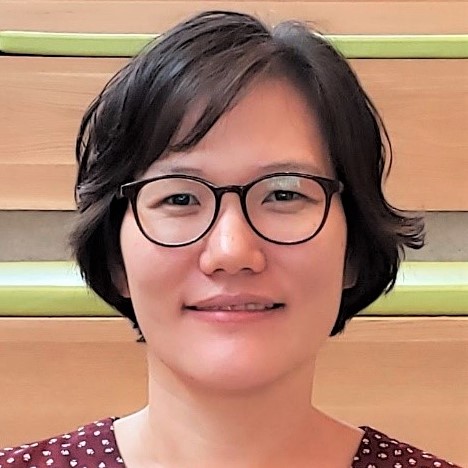 Jeongmin Song, PhD, Associate Professor, Department of Microbiology and Immunology, Cornell University
Dr. Song obtained her Ph.D. from Duke University and her postdoctoral training from Yale in microbial pathogenesis and host-pathogen interplay. Dr. Song launched her independent research program in 2014, and her lab's research focuses on the mechanisms explaining Salmonella virulence, the interplay between Salmonella and the host, and anti-bacterial outcomes associated with new experimental typhoid vaccines and therapeutics.
2023 Moderators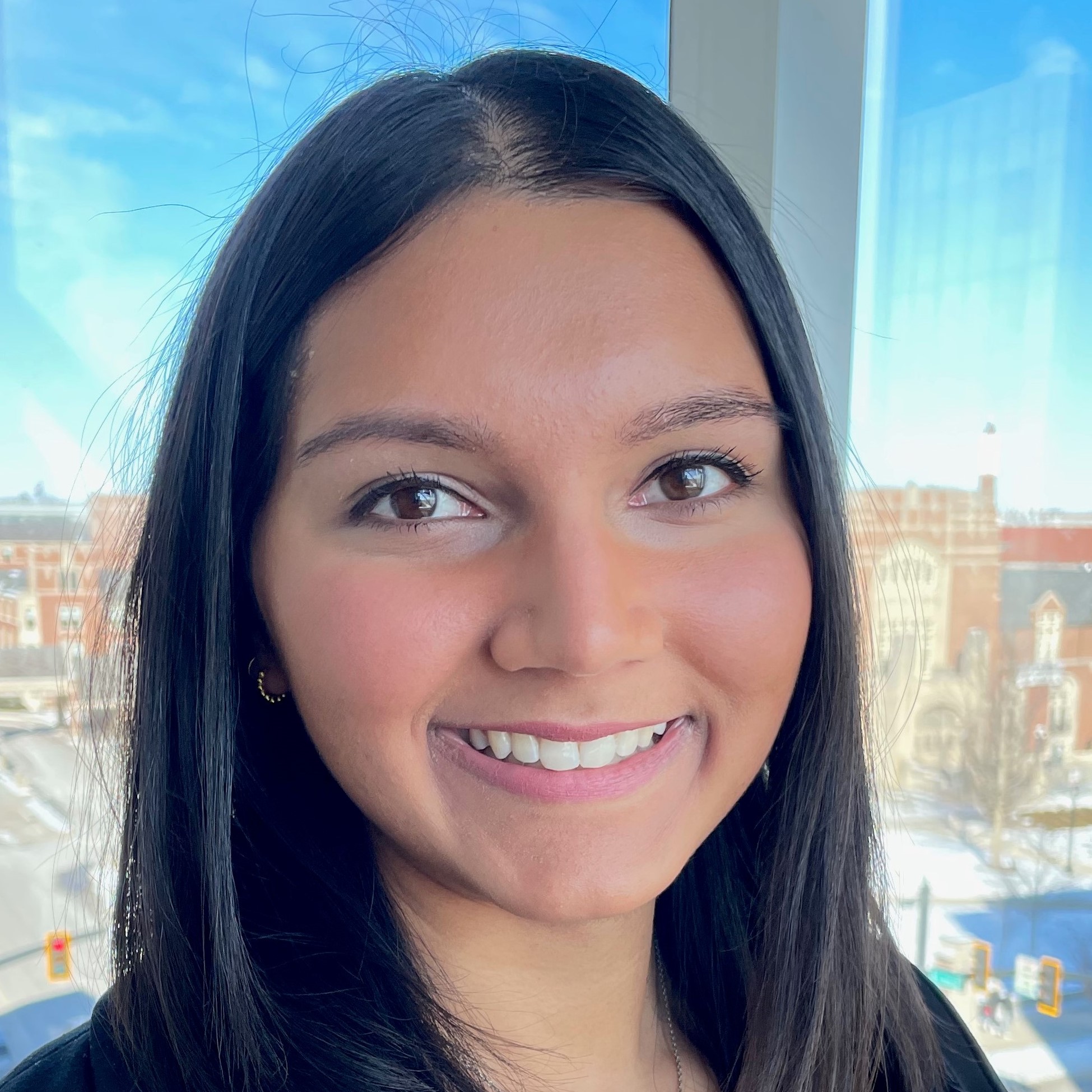 Kimaya Bakhle, combined DVM/PhD student, College of Veterinary Medicine, Cornell University
Kimaya earned her Bachelor of Science in biochemistry from Purdue University in 2021. At Cornell, she is interested in completing her PhD in cancer biology in order to improve translational oncology research for both animals and humans.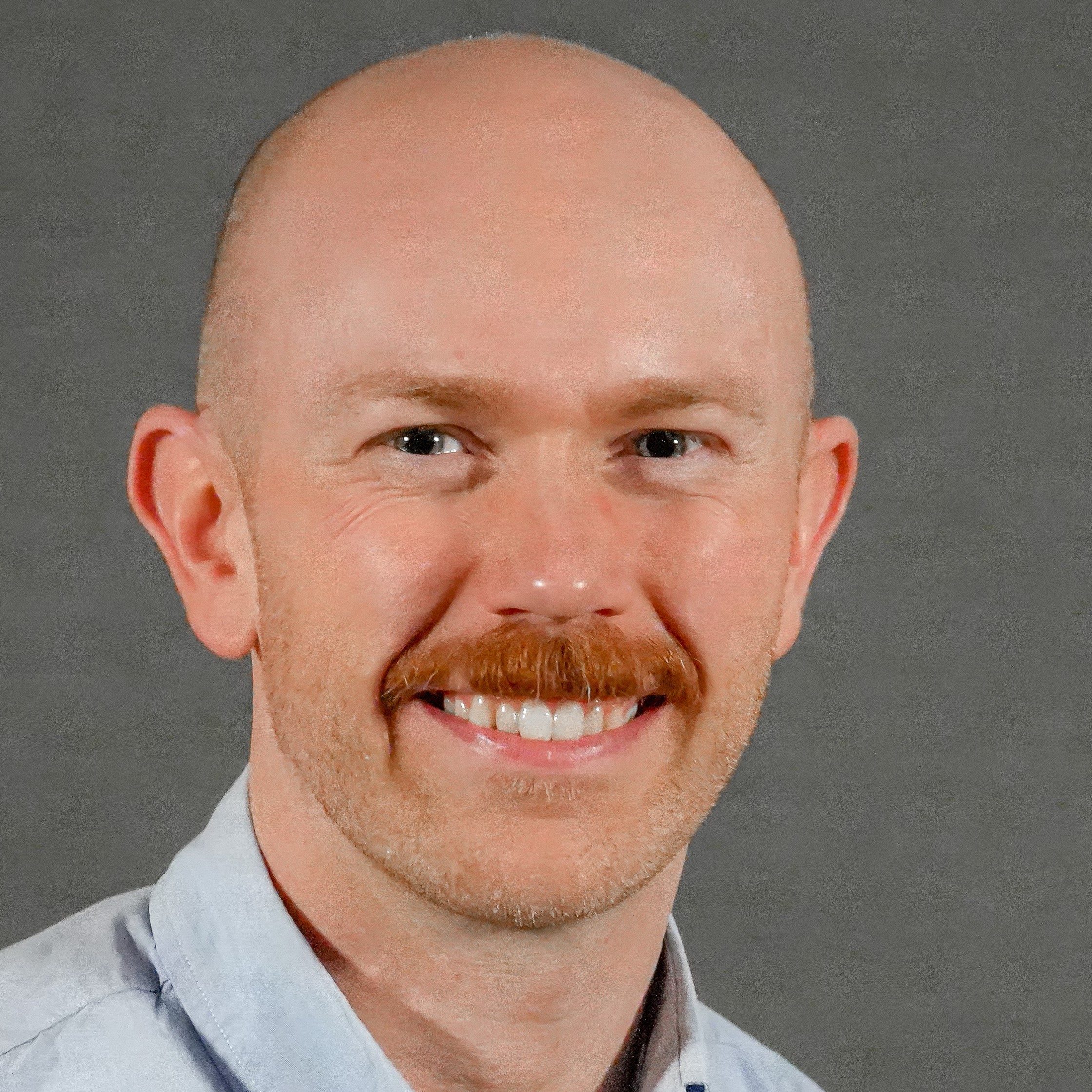 Mason C. Jager, DVM, PhD, DACVP, Assistant Research Professor, Department of Population Medicine and Diagnostic Sciences
Dr. Jager joined the faculty at Cornell University as an Assistant Research Processor in 2022. His research focuses on host-pathogen interactions with an emphasis on viral pathogenesis. He is especially interested in the association of novel viruses with clinical disease, interaction between viruses and environmental factors, and hepatopathology. He completed his D.V.M. ('12"), residency ('18), and Ph.D. ('22) training at Cornell University with a 3-year stint in companion animal practice in between.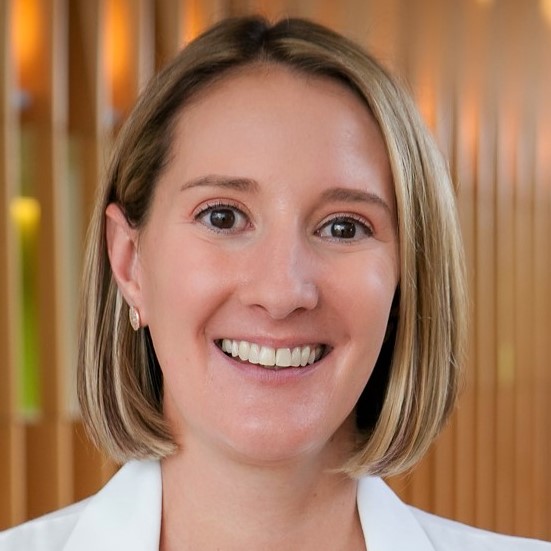 Erin M. Scott, VMD, DACVO, Associate Professor, Department of Clinical Sciences, Cornell University
Dr. Scott is an Associate Professor of Comparative Ophthalmology. She graduated from the University of Pennsylvania School of Veterinary Medicine in 2010 and completed a rotating internship at Louisiana State University as well as a fellowship in comparative ocular pathology at the University of Wisconsin-Madison. She finished a residency in comparative ophthalmology at UW-Madison in 2015 and became a diplomate of the American College of Veterinary Ophthalmologists. Following her residency training, she joined the faculty at Texas A&M University for seven years. As a veterinary ophthalmologist, her professional interests are broadened by the wide variety of clinically relevant ocular conditions encountered in her patients. This includes advancements in the treatment of cataracts and glaucoma, comparative ocular pathology, and the ocular surface microbiome in health and disease.
---
---
2022 Judges
Scott Coonrod, PhD, Judy Wilpon Professor of Cancer Biology, Department of Biomedical Sciences, Director Baker Institute for Animal Health
Kevin Cummings, DVM, PhD, Associate Professor, Department of Public & Ecosystem Health, Cornell University
Julia Felippe, M.V., M.Sc., Ph.D.'02, Diplomate ACVIM, Professor of Medicine and Provost's Fellow for Public Engagement, Cornell University
Toby Pinn-Woodcock, DVM, DACVIM, Assistant Clinical Professor, Department of Population Medicine, Cornell University
2022 Moderators
Carrie Adler, PhD, Assistant Professor, Department of Molecular Medicine, Cornell University
Jacquelyn Evans, PhD, Assistant Professor, Department of Biomedical Sciences, Baker Institute for Animal Health, Cornell University
Tim Hackett, DVM, Professor of Emergency and Critical Care and Chair of the Department of Clinical Sciences
Megan Fahey & Sydney Womack, Combined DVM/PhD students, Cornell University College of Veterinary Medicine
---
2020 Judges
Philippe Baneux, DVM, Diplomate ECLAM, Attending Veterinarian, Director - CARE
Tom Divers, DVM, DACVIM, DACVECC, Rudolph J. and Katharine L. Steffen Professor of Veterinary Medicine, Cornell University Department of Clinical Sciences
Elisha Frye, DVM '10, Veterinary Support Services, Animal Health Diagnostic Center, Cornell University
John Parker, BVMS, Ph.D. '99, Associate Professor of Virology, Baker Institute for Animal Health, Cornell University
2020 Moderators
Elizabeth Moore, DVM '12, PhD '19;  Postdoctoral Associate and Visiting Lecturer, Cornell University School of Biomedical Engineering
Joy Tomlinson, DVM '10, DACVIM, Research Associate Baker Institute for Animal Health, Visiting Lecturer Department of Clinical Sciences
---
2018 Judges
Dorothy P. Debbie, PhD, Senior Lecturer, Cornell University Department of Microbiology and Immunology
Laura Goodman, PhD '07, Assistant Research Professor, Cornell University Department of Population Medicine and Diagnostic Sciences
Scott Palmer, VMD, Adjunct Professor, Cornell University Department of Population Medicine & Diagnostic Sciences; New York State Equine Medical Director
Heidi Reesink, VMD, PhD '16, DACVS-LA, Assistant Professor, Cornell University Department of Clinical Sciences
2018 Moderators
Bryant Blank, DVM, MS, DACLAM, Assistant Director, Agriculture Animals, Center for Animal Resources and Education (CARE) at Cornell University
April Choi, DVM, PhD, DAVCP, Clinical Instructor, Cornell University Department of Biomedical Sciences
Sabine Mann, VMD, PhD, Assistant Professor of Ambulatory and Production Medicine Clinic, Cornell University Department of Population Medicine and Diagnostic Sciences
Elizabeth Moore, DVM, Assistant Professor, Cornell University Department of Biomedical Sciences
---
2017 Judges
Theodore G. Clark, PhD, Professor of Parasitology and Immunology, Cornell University Department of Microbiology and Immunology
Susan Fubini, DVM, Professor of Large Animal Surgery, Department of Clinical Sciences; Associate Dean for Academic Affairs, Cornell University College of Veterinary Medicine
Hélène Marquis, DVM, PhD, Professor, Cornell University Department of Microbiology and Immunology
Scott Palmer, VMD, Adjunct Professor, Cornell University Department of Population Medicine and Diagnostic Sciences; New York State Equine Medical Director
Mark Rishniw, BVSc, MS, PhD, Adjunct Professor, Cornell University Department of Clinical Sciences
2017 Moderators
Bryant Blank, DVM, MS, DACLAM, Assistant Director, Agriculture Animals, Center for Animal Resources and Education (CARE) at Cornell University
Erika Gruber-Hollingshead, DVM, Graduate Student, Cornell University Department of Microbiology and Immunology
Heidi Reesink, VMD, PhD, Assistant Professor of Large Animal Surgery, Cornell University Department of Clinical Sciences
Andrew Miller, DVM, Assistant Professor of Anatomic Pathology, Cornell University Department of Biomedical Sciences
---
2016 Judges
Craig Altier, DVM, PhD, Professor and Chair, Cornell University Department of Population Medicine and Diagnostic Sciences
James W. Casey, PhD, Associate Professor of Virology, Cornell University, Department of Microbiology and Immunology
Scott Palmer, VMD, Adjunct Professor, Cornell University Department of Population Medicine & Diagnostic Sciences; New York State Equine Medical Director
Heidi Reesink, VMD, PhD, Assistant Professor of Large Animal Surgery, Cornell University Department of Clinical Sciences
2016 Moderators
Bryant Blank, DVM, MS, Dipl. ACLAM, Assistant Director, Agriculture Animals Cornell Center for Animal Resources and Education (CARE)
Bethany Cummings, DVM, PhD, Assistant Professor, Cornell University Department of Biomedical Sciences
Kelly Hume, DVM, Assistant Professor of Oncology, Cornell University Department of Clinical Sciences and Adjunct Assistant Professor, Department of Biomedical Sciences
Andrew Miller, DVM, Assistant Professor of Anatomic Pathology, Cornell University Department of Biomedical Sciences
---
2015 Judges
Philippe Baneux, DVM, Diplomate ECLAM, Professor (Adjunct) Departments of Biomedical Sciences and of Clinical Sciences, College of Veterinary Medicine, and Department of Animal Science, College of Agriculture and Life Sciences; faculty member, Field of Comparative Biomedical Sciences, Graduate School, Cornell University
James W. Casey, PhD, Associate Professor of Virology, Cornell University Department of Microbiology and Immunology
Susan Hackner, BVSc, MRCVS, Chief Medical Officer, Cornell University Veterinary Specialists (CUVS)
Drew Noden, PhD, Professor Emeritus of Embryology and Animal Development, Cornell University Department of Biomedical Sciences
Janet Scarlett, DVM, MPH, PhD, Professor Emeritus of Epidemiology, Department of Population Medicine and Diagnostic Sciences
2015 Moderators
Kyla Ortved, DVM, PhD, Clinical Assistant Professor, Department of Clinical Sciences, Cornell University; Equine Surgeon and Emergency Clinician, Cornell Ruffian Equine Specialists
Scott Palmer, VMD, Adjunct Professor, Department of Population Medicine & Diagnostic Sciences, Cornell University; New York State Equine Medical Director
Rolfe M. Radcliffe, DVM, Diplomate ACVS, Instructor, Large Animal Surgery and Emergency Critical Care, Department of Clinical Sciences, Cornell University
Brian VanderVen, PhD. Assistant Professor, Department of Microbiology and Immunology, Cornell University
---
| | |
| --- | --- |
| Name | Department |
| Mr. Doug Fink | Clinical Sciences |
| Dr. Kelly Hume, Co-Chair | Clinical Sciences |
| Dr. Elizabeth Moore, Co-Chair | Biomedical Engineering |
| Dr. Tracy Stokol, Co-Chair | Population Medicine & Diagnostic Sciences |
| | |
| | |