Judges, Moderators, and Organizing Committee
2022 Keynote Speaker                                                   Organizing Committee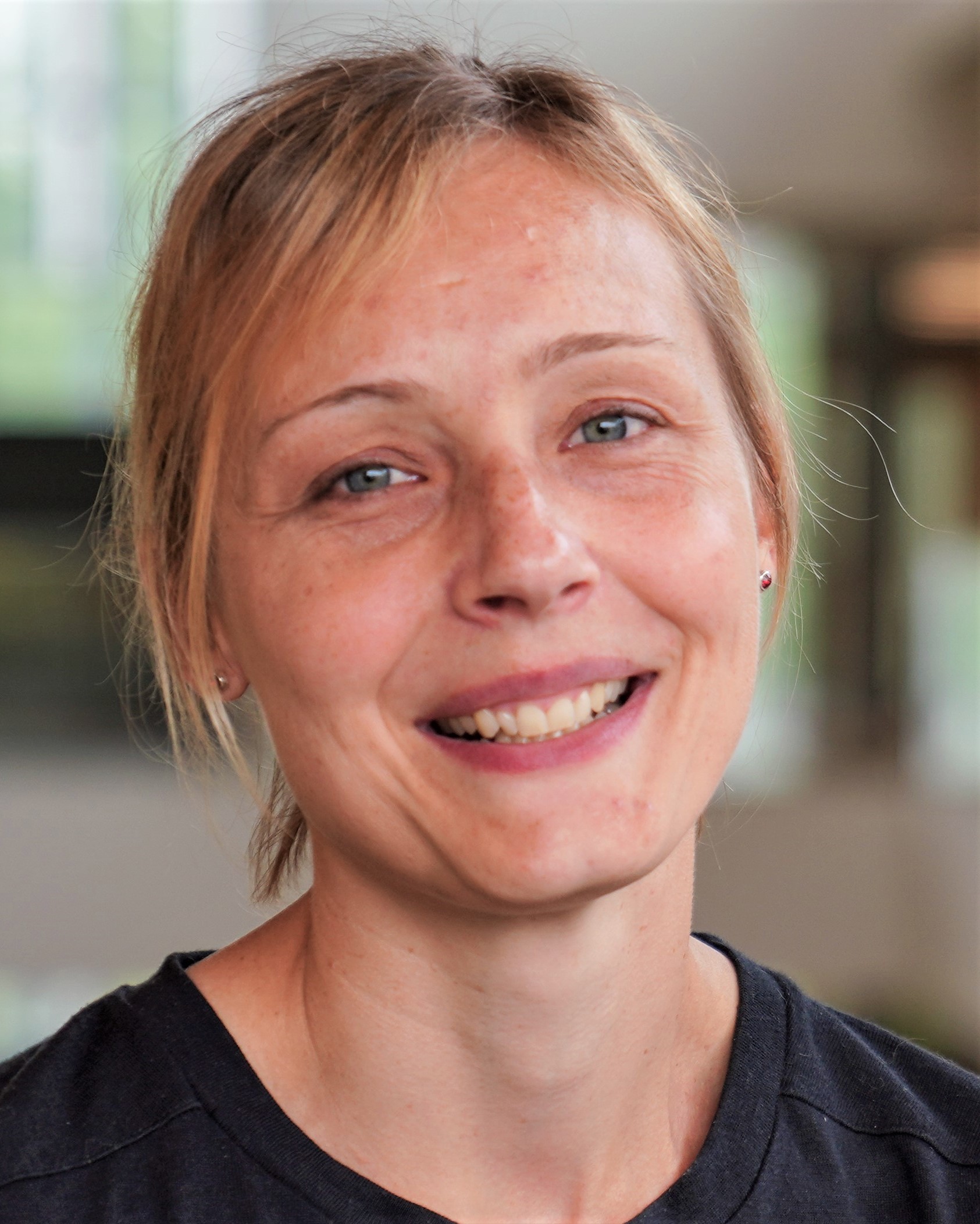 Sabine Mann, Dr. med. vet., PhD, DACVPM, Assistant Professor, Cornell Department of Population Medicine and Diagnostic Sciences
Sabine Mann is an Assistant Professor of Ambulatory Medicine. She received her DVM degree from Hannover, Germany, her veterinary doctorate from LMU Munich, Germany, and her PhD from Cornell University in transition cow nutrition and physiology and epidemiology. Her current research focuses on the intersection of metabolism, nutrition, and immunology. She is particularly interested in nutritional strategies and interventions to improve host resilience in newborn calves and postpartum cows.
2022 Judges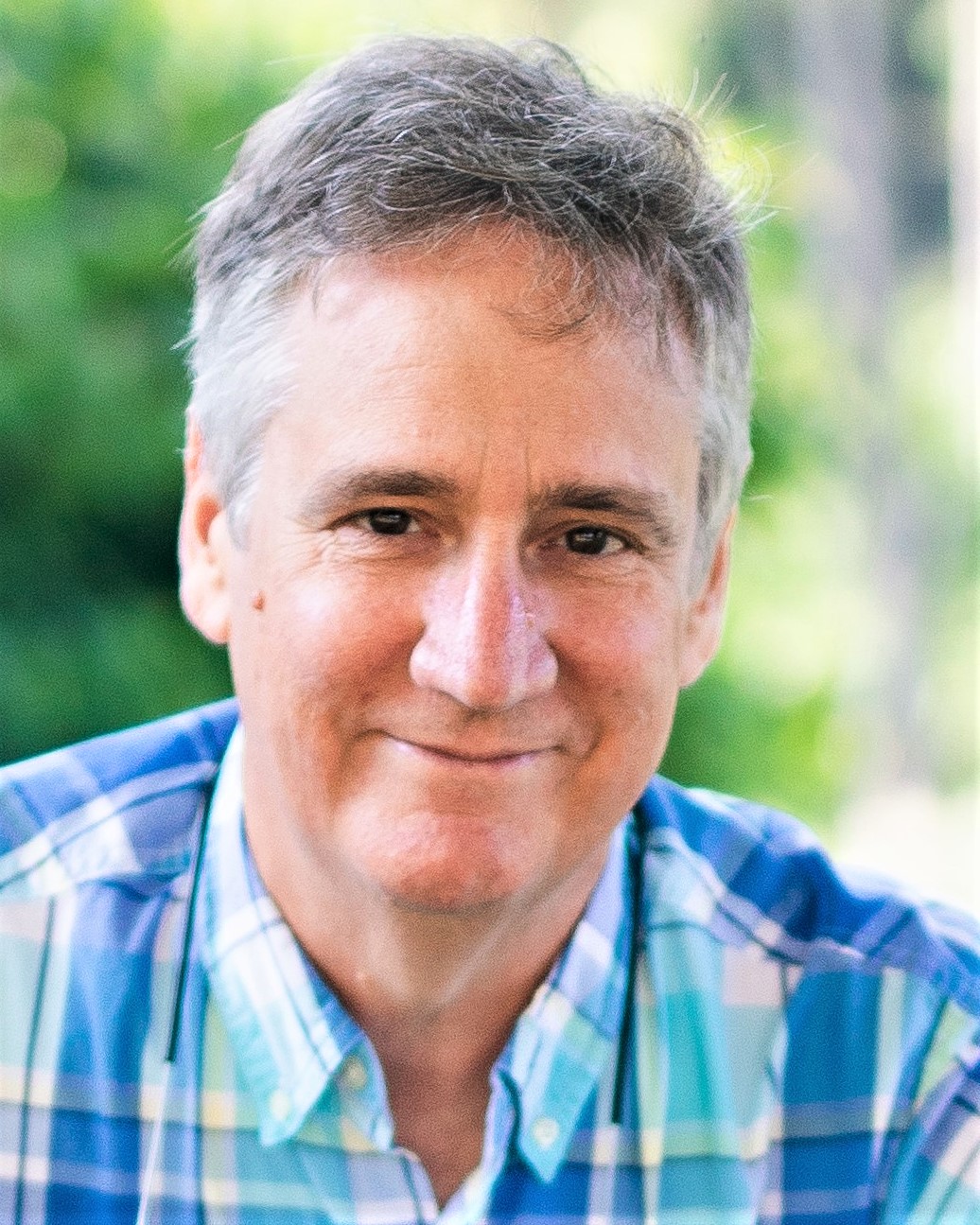 Scott Coonrod, PhD, Judy Wilpon Professor of Cancer Biology, Department of Biomedical Sciences, Director Baker Institute for Animal Health
Dr. Coonrod earned both is MS (1991) and PhD (1995) in Biomedical Science from Texas A&M University.  He was appointed Assistant Professor of Research in the Department of Cell Biology at the University of Virginia until 2003, when he came to the Weill Medical College of Cornell University.  Since 2007 he has been Associate Professor of Epigenetics and Reproductive Biology at the Baker Institute ofr Animal Health, Cornell University and is currently the institute's Director.
Dr. Coonrod focuses his research attention on cancer, the out-of-control growth of cells that claims millions of animal and human lives every year.  PAD2 inhibitors could represent a potent new therapy for these women who are no longer responsive to tamoxifen therapy. Given that most cases of mammary cancer in canines are estrogen receptor positive, Dr. Coonrod hopes that, once developed, PAD2 inhibitors will also represent a new therapeutic option for canine mammary cancer.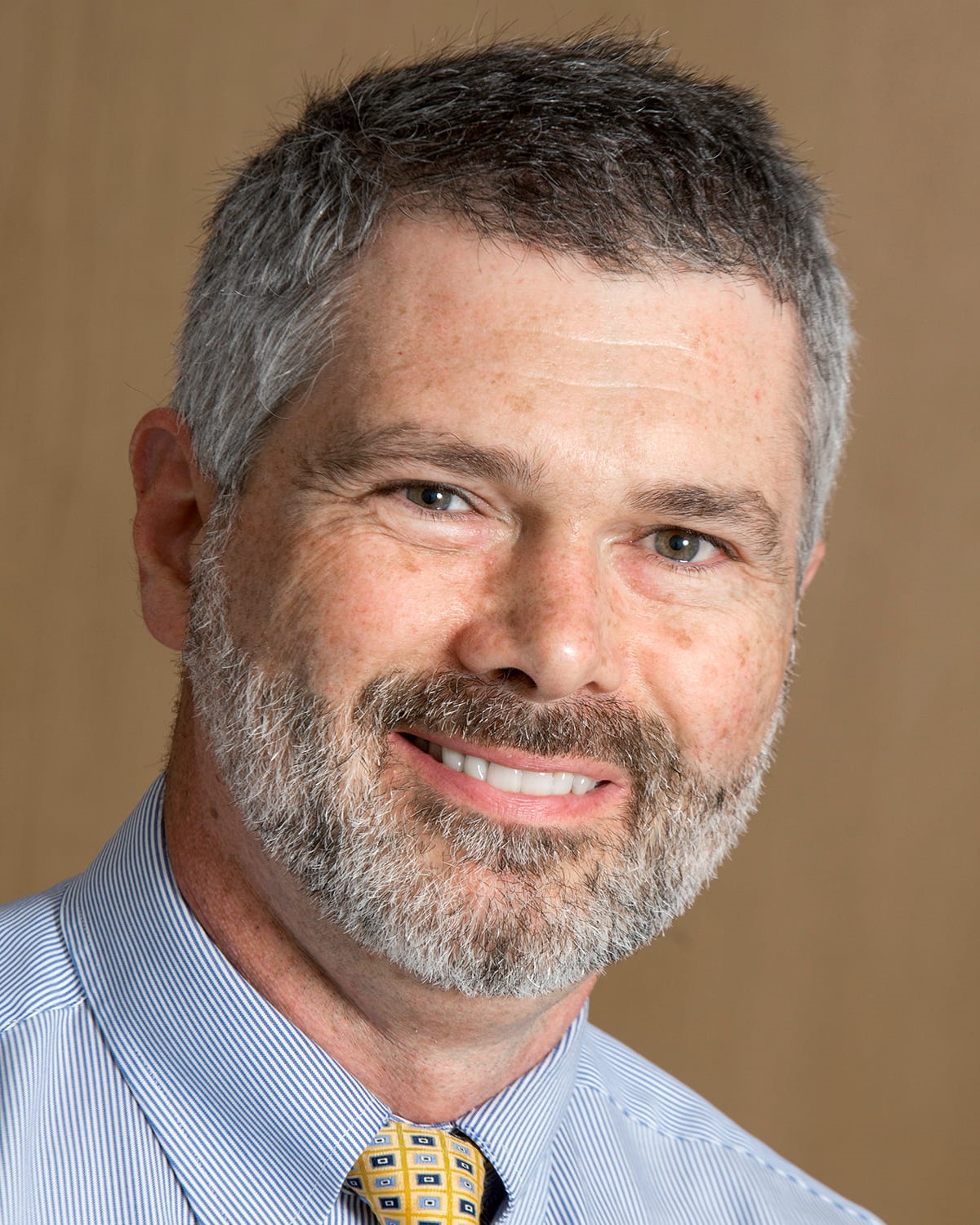 Kevin Cummings, DVM, PhD, Associate Professor, Department of Public & Ecosystem Health, Cornell University
Dr. Cummings earned both his DVM (1996) and Ph.D. in Epidemiology (2010) from Cornell University. He spent the intervening years as a practicing veterinarian and then as an instructor back at Cornell. Upon completion of his Ph.D., Dr. Cummings served as an Assistant Professor of Epidemiology at Texas A&M University. He returned to Cornell in 2017 to serve as an Associate Professor of Epidemiology and the Master of Public Health (MPH) Program. His research focuses on the ecology and transmission of foodborne pathogens (Salmonella and Campylobacter in particular), antimicrobial resistance, and emerging infectious diseases, among hosts ranging from dairy cattle to wildlife. Dr. Cummings also has extensive experience teaching epidemiologic methods and public health topics to graduate and veterinary students.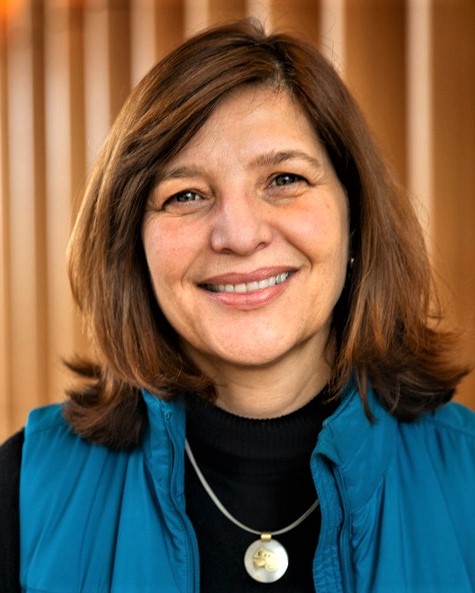 Julia Felippe, M.V., M.Sc., Ph.D.'02, Diplomate ACVIM, Professor of Medicine and Provost's Fellow for Public Engagement, Cornell University
Dr. Felippe graduated with a Medica Veterinaria-degree from the UNESP-Botucatu Faculdade de Medicina Veterinaria e Zootecnia, Brazil in 1989. After a few years in equine practice, she performed an internship and residency in equine internal medicine at Kansas State University from 1994-1998. During that period, she also completed a M.Sc.-degree studying equine developmental immunology and immunomodulators. From 1998-2002, she pursued her Ph.D.-degree in immunology at Cornell University studying the immunomodulatory effects of the equine placenta. Dr. Felippe's research program studies the equine fetal and neonatal immune preparedness; and genetic and epigenetic mechanisms that lead to common variable immunodeficiency in horses. Dr. Felippe teaches in the DVM-curriculum and has served as a research mentor to undergraduate, graduate, and DVM students, postdoctorates, and residents. Dr. Felippe is the editor and author contributor of Equine Clinical Immunology.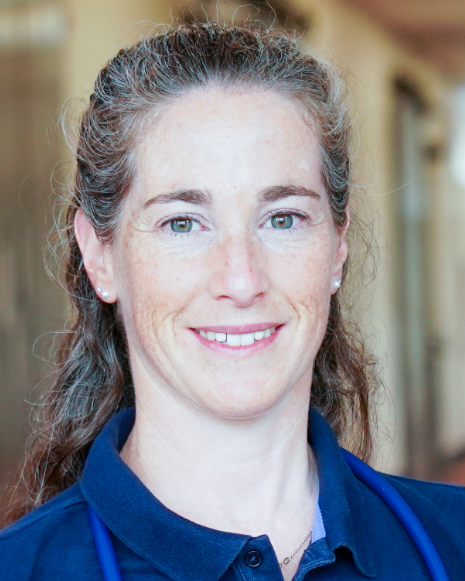 Toby Pinn-Woodcock, DVM, DACVIM, Assistant Clinical Professor, Department of Population Medicine, Cornell University
Dr. Pinn-Woodcock is a member of the Veterinary Support Services team at the Cornell Animal Health Diagnostic Center (AHDC) and a clinician in Large Animal Internal Medicine at the Cornell Equine and Nemo Farm Animal Hospital. Dr. Pinn-Woodcock received her DVM degree from the University of Wisconsin, School of Veterinary Medicine in 2008, after which she completed a residency in large animal internal medicine at Cornell University. Dr. Pinn-Woodcock spent 6 years in private practice, which included equine ambulatory and referral practice, companion animal and large animal production medicine. She returned to Cornell in 2018 in her current role at the AHDC and CVM. Her areas of interest and research include large animal infectious disease and equine endocrinology.
2020 Moderators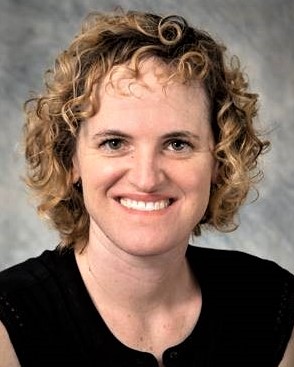 Carrie Adler, PhD, Assistant Professor in the Department of Molecular Medicine, Cornell University
Dr. Adler obtained her PhD from the University of California, San Francisco, working with Dr. Cori Bargmann. Her postdoctoral training, with Alejandro Sánchez Alvarado at the University of Utah and the Stowers Institute for Medical Research, focused on flatworm regeneration. Dr. Adler established her lab at Cornell in 2015, where she studies stem cell biology, DNA damage, and regeneration.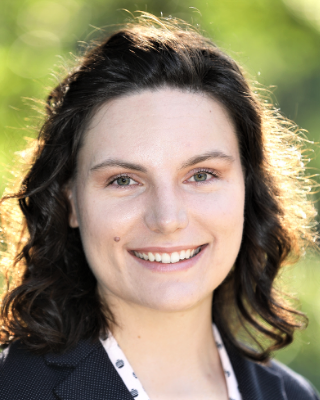 Jacquelyn Evans, PhD, Assistant Professor in the Department of Biomedical Sciences, Baker Institute for Animal Health, Cornell University
Dr. Jacquelyn Evans' research program focuses on improving the health of dogs by identifying genetic risk factors for disease, leading to genetic tests to reduce disease frequency, earlier disease detection, and potentially improved therapies. Many canine diseases have human counterparts often caused by the same mutation or mutations in the same genes/pathways. Thus, the information we learn from the dog model may also inform human disease research.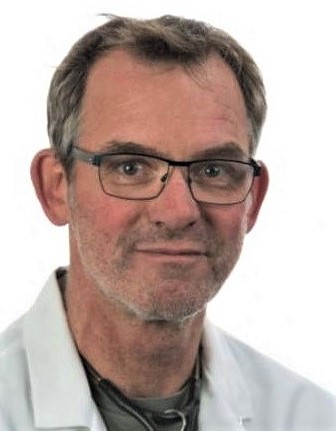 Tim Hackett, DVM, Professor of Emergency and Critical Care and Chair of the Department of Clinical Sciences
Dr. Hackett received his DVM in 1989 from Colorado State University. After completing an internship at VCA West Los Angeles Animal hospital and a year in private emergency practice, he completed an emergency and critical care medicine residency at Colorado State University in 1994.  He spent the next 25 years on faculty at Colorado State including leadership of the emergency/critical care service, Small Animal Chief of Staff, Veterinary Teaching Hospital Director, and Associate Dean of the Veterinary Health System. He was President of the American College of Emergency and Critical Care Medicine 2011-2013. He joined the faculty at Cornell in 2021 as Professor of Emergency/Critical Care Medicine and Chair, Department of Clinical Sciences.
His early research focused on sepsis and infectious disease in critical illness, cardiopulmonary critical care, trauma, and envenomation. His current focus is in gaining an understanding of snake venom across species with a goal of economical and universally available antivenom products.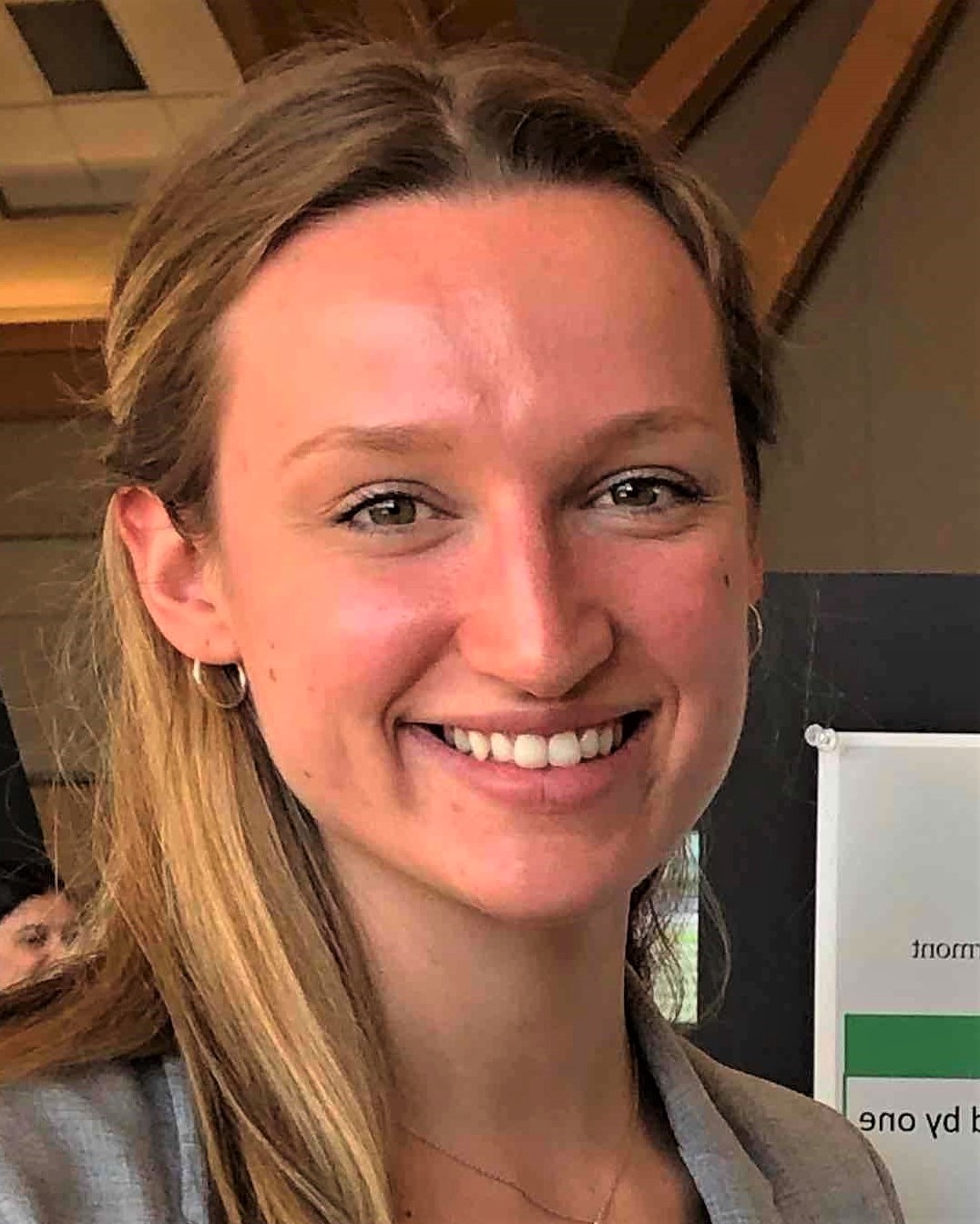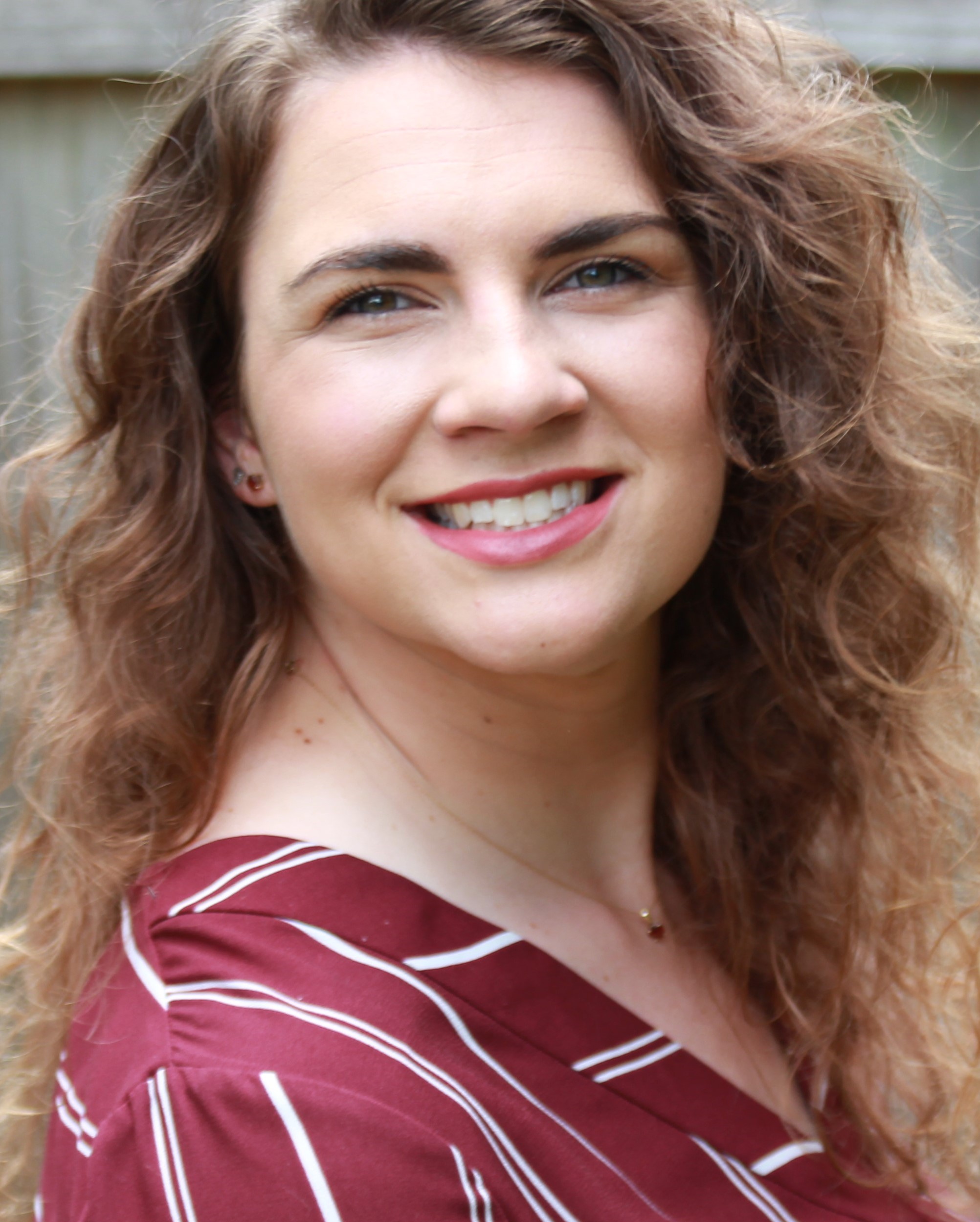 Megan Fahey & Sydney Womack, Combined DVM/PhD students
Meg is a third-year Combined DVM-PhD student currently working in Dr. Michelle Delco's lab. Meg's research focuses on mesenchymal stem cell derived therapeutics for orthopedic soft tissues.
Sydney graduated in 2021 with a Bachelor of Science degree from the University of South Carolina, where she studied Biomedical Engineering. At Cornell, she has focused her PhD rotations on the applications of data analysis techniques to veterinary medicine, participating in multispecies proteomics and dairy cow population science projects. Sydney recently presented work in the field of comparative orthopedics from her first PhD rotation at the Orthopedic Research Society in Tampa, FL.
---
---
2020 Judges
Philippe Baneux, DVM, Diplomate ECLAM, Attending Veterinarian, Director - CARE
Tom Divers, DVM, DACVIM, DACVECC, Rudolph J. and Katharine L. Steffen Professor of Veterinary Medicine, Cornell University Department of Clinical Sciences
Elisha Frye, DVM '10, Veterinary Support Services, Animal Health Diagnostic Center, Cornell University
John Parker, BVMS, Ph.D. '99, Associate Professor of Virology, Baker Institute for Animal Health, Cornell University
2020 Moderators
Elizabeth Moore, DVM '12, PhD '19;  Postdoctoral Associate and Visiting Lecturer, Cornell University School of Biomedical Engineering
Joy Tomlinson, DVM '10, DACVIM, Research Associate Baker Institute for Animal Health, Visiting Lecturer Department of Clinical Sciences
---
2018 Judges
Dorothy P. Debbie, PhD, Senior Lecturer, Cornell University Department of Microbiology and Immunology
Laura Goodman, PhD '07, Assistant Research Professor, Cornell University Department of Population Medicine and Diagnostic Sciences
Scott Palmer, VMD, Adjunct Professor, Cornell University Department of Population Medicine & Diagnostic Sciences; New York State Equine Medical Director
Heidi Reesink, VMD, PhD '16, DACVS-LA, Assistant Professor, Cornell University Department of Clinical Sciences
2018 Moderators
Bryant Blank, DVM, MS, DACLAM, Assistant Director, Agriculture Animals, Center for Animal Resources and Education (CARE) at Cornell University
April Choi, DVM, PhD, DAVCP, Clinical Instructor, Cornell University Department of Biomedical Sciences
Sabine Mann, VMD, PhD, Assistant Professor of Ambulatory and Production Medicine Clinic, Cornell University Department of Population Medicine and Diagnostic Sciences
Elizabeth Moore, DVM, Assistant Professor, Cornell University Department of Biomedical Sciences
---
2017 Judges
Theodore G. Clark, PhD, Professor of Parasitology and Immunology, Cornell University Department of Microbiology and Immunology
Susan Fubini, DVM, Professor of Large Animal Surgery, Department of Clinical Sciences; Associate Dean for Academic Affairs, Cornell University College of Veterinary Medicine
Hélène Marquis, DVM, PhD, Professor, Cornell University Department of Microbiology and Immunology
Scott Palmer, VMD, Adjunct Professor, Cornell University Department of Population Medicine and Diagnostic Sciences; New York State Equine Medical Director
Mark Rishniw, BVSc, MS, PhD, Adjunct Professor, Cornell University Department of Clinical Sciences
2017 Moderators
Bryant Blank, DVM, MS, DACLAM, Assistant Director, Agriculture Animals, Center for Animal Resources and Education (CARE) at Cornell University
Erika Gruber-Hollingshead, DVM, Graduate Student, Cornell University Department of Microbiology and Immunology
Heidi Reesink, VMD, PhD, Assistant Professor of Large Animal Surgery, Cornell University Department of Clinical Sciences
Andrew Miller, DVM, Assistant Professor of Anatomic Pathology, Cornell University Department of Biomedical Sciences
---
2016 Judges
Craig Altier, DVM, PhD, Professor and Chair, Cornell University Department of Population Medicine and Diagnostic Sciences
James W. Casey, PhD, Associate Professor of Virology, Cornell University, Department of Microbiology and Immunology
Scott Palmer, VMD, Adjunct Professor, Cornell University Department of Population Medicine & Diagnostic Sciences; New York State Equine Medical Director
Heidi Reesink, VMD, PhD, Assistant Professor of Large Animal Surgery, Cornell University Department of Clinical Sciences
2016 Moderators
Bryant Blank, DVM, MS, Dipl. ACLAM, Assistant Director, Agriculture Animals Cornell Center for Animal Resources and Education (CARE)
Bethany Cummings, DVM, PhD, Assistant Professor, Cornell University Department of Biomedical Sciences
Kelly Hume, DVM, Assistant Professor of Oncology, Cornell University Department of Clinical Sciences and Adjunct Assistant Professor, Department of Biomedical Sciences
Andrew Miller, DVM, Assistant Professor of Anatomic Pathology, Cornell University Department of Biomedical Sciences
---
2015 Judges
Philippe Baneux, DVM, Diplomate ECLAM, Professor (Adjunct) Departments of Biomedical Sciences and of Clinical Sciences, College of Veterinary Medicine, and Department of Animal Science, College of Agriculture and Life Sciences; faculty member, Field of Comparative Biomedical Sciences, Graduate School, Cornell University
James W. Casey, PhD, Associate Professor of Virology, Cornell University Department of Microbiology and Immunology
Susan Hackner, BVSc, MRCVS, Chief Medical Officer, Cornell University Veterinary Specialists (CUVS)
Drew Noden, PhD, Professor Emeritus of Embryology and Animal Development, Cornell University Department of Biomedical Sciences
Janet Scarlett, DVM, MPH, PhD, Professor Emeritus of Epidemiology, Department of Population Medicine and Diagnostic Sciences
2015 Moderators
Kyla Ortved, DVM, PhD, Clinical Assistant Professor, Department of Clinical Sciences, Cornell University; Equine Surgeon and Emergency Clinician, Cornell Ruffian Equine Specialists
Scott Palmer, VMD, Adjunct Professor, Department of Population Medicine & Diagnostic Sciences, Cornell University; New York State Equine Medical Director
Rolfe M. Radcliffe, DVM, Diplomate ACVS, Instructor, Large Animal Surgery and Emergency Critical Care, Department of Clinical Sciences, Cornell University
Brian VanderVen, PhD. Assistant Professor, Department of Microbiology and Immunology, Cornell University
---
| | |
| --- | --- |
| Name | Department |
| Dr. Erin Daugherity, Co-Chair | CARE |
| Mr. Doug Fink | Clinical Sciences |
| Dr. Kelly Hume, Co-Chair | Clinical Sciences |
| Mr. Justin Limper | Continuing Education |
| Dr. Tracy Stokol, Co-Chair | Population Medicine & Diagnostic Sciences |
| | |