"A Peace of My Mind" explores the meaning of community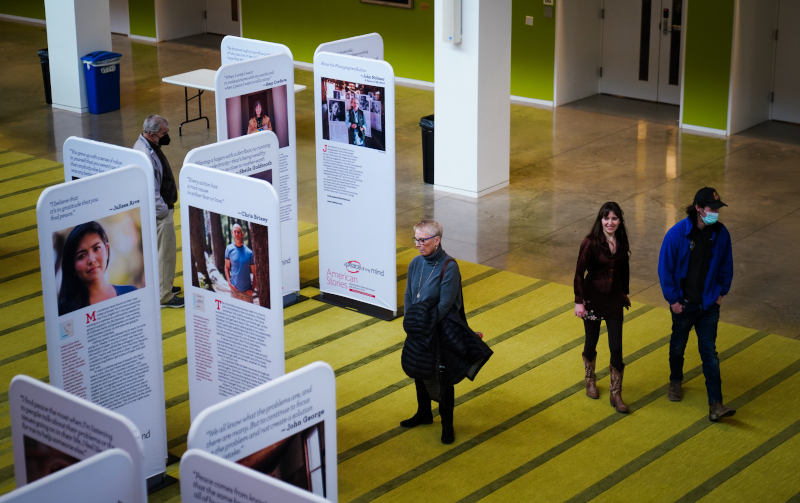 As a storyteller, John Noltner has worked on four continents, gathering and sharing stories of human courage, grace, and resilience. Through his multimedia arts project, "A Peace of My Mind", Noltner uses portraits and personal testimony, to lead transformative experiences that help a polarized world rediscover the common humanity that connects us.
In February 2023, the Well-being Program, and the Office of Inclusion of Academic Excellence had the honor of bringing Noltner to CVM who came to help our college explore the meaning of community as a "Many Voices, One College" event.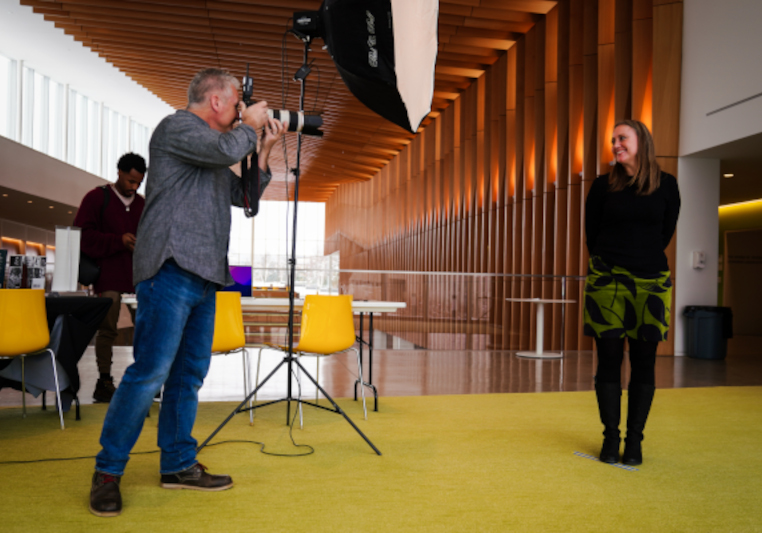 For five days, the first floor Atrium was transformed into a free-standing art gallery, which displayed some of the images and stories gathered through "A Peace of My Mind". During the week, members of the CVM community were also invited to participate by having their portrait taken and share their answer to the question "What does community mean to you?". Noltner captured over 80 images and quotes from faculty, students, and staff.
The week concluded with a capstone talk during which Noltner shared lessons from his work, reflections on his time spent at CVM, and the screening of a video compilation of some of the images and stories gathered during his time at the college.
As you think about how you might define community, you are invited to view the video Noltner created for us:
Learn more about A Peace of My Mind and John Noltner here.
Copies of Noltner's books are also available in the Flower-Sprecher Veterinary Library and the Well-being Program office.