Meet our New Members
New At-Large Member
Alumni Association Executive Board
Cornell University College of Veterinary Medicine

Jacquelyn Bentley DVM '95
Dr. Jacquelyn Bentley attended Cornell University and obtained her Doctor of Veterinary Medicine in 1995. After graduation, she moved to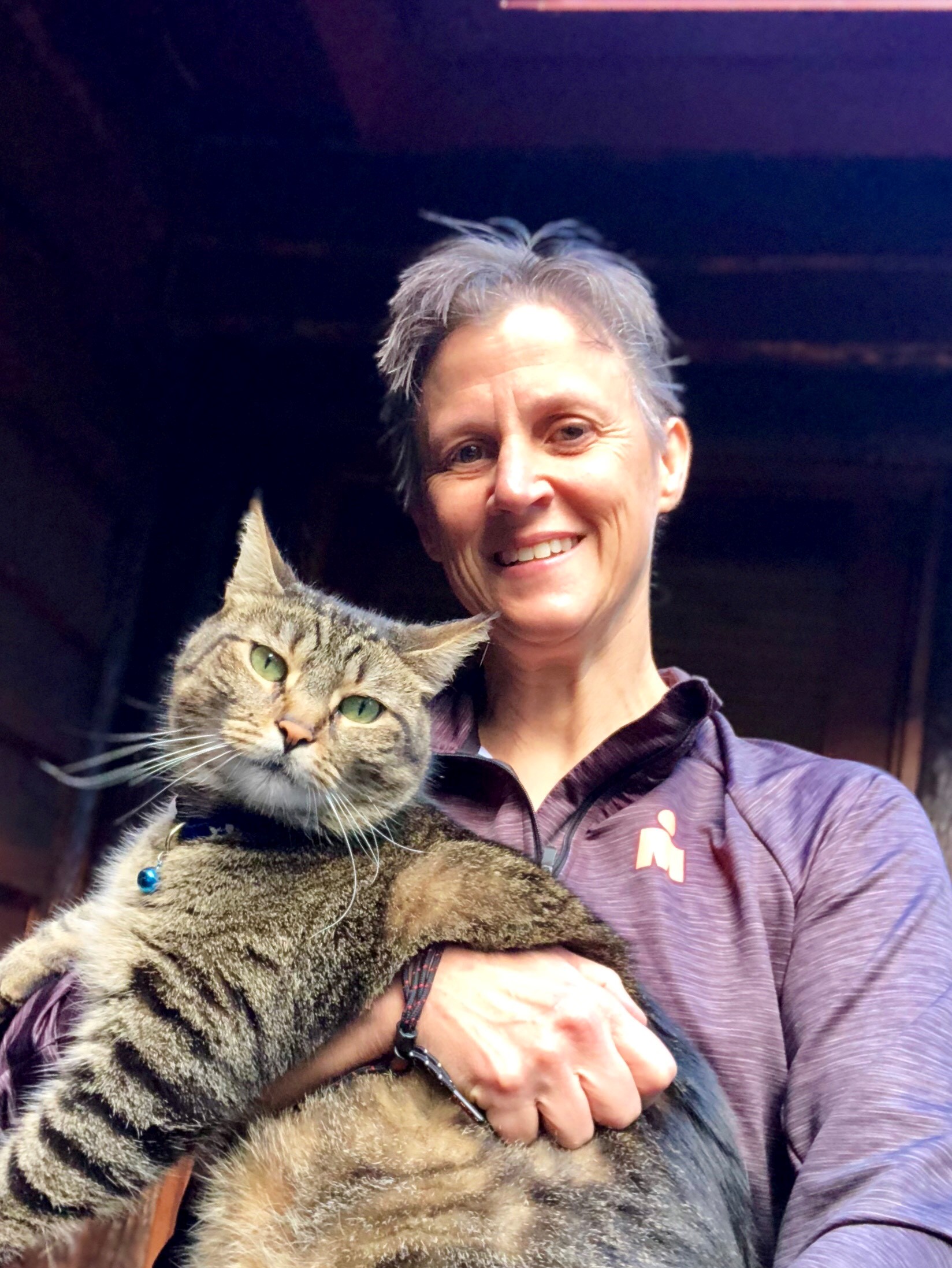 Vermont and spent the first few years of her career as a mixed animal veterinarian. Soon it became apparent, that upstate New York and in particular, the Adirondacks were calling her name. She moved to northern upstate New York and settled into a busy 4 doctor small animal practice in Plattsburgh, New York. Dr. Bentley eventually purchased that practice in 2001 and successfully ran the practice as the sole owner for 12 years before selling it. Because of her family's love for skiing and outdoor activities, in 2013, she and her family moved closer to Lake Placid and the Adirondacks. Dr. Bentley is currently the medical director for Pet Partners' High Peak Animal Hospital in Ray Brook, New York. She continues to enjoy working full time and has developed a special interest in surgery and cardiology.  Most importantly, Jacquelyn is a full-time mother to Colin and Shannon, both very active and busy teenagers of which she adores. This is very noticeable when you strike up a conversation about them. Personally, Dr. Bentley enjoys skiing and hiking and plans to complete her Adirondack 46ers this year. She also enjoys all types of fitness, in particular triathlons, and in 2017 became an Ironman as she participated and finished the Lake Placid Ironman. She has always been passionate about balancing her personal life with her professional career.  

Donald J. Bruno DVM '87
Donald grew up in Northern NJ and attended Rutgers University undergraduate and University of Connecticut Graduate School (Pathobiology). He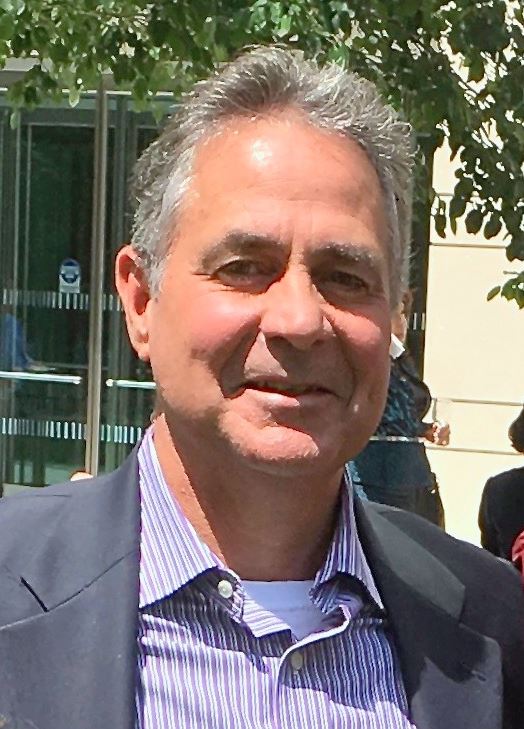 graduated Cornell University College of Veterinary Medicine in 1987.  Upon graduating, Donald returned to NJ and joined an Equine exclusive practice and in 1991 started his own ambulatory practice – Equine Sports Medicine. As a result of one too many shoulder reconstructions, in 2003, Donald gave up horses and became a companion animal veterinarian working at West Orange Animal Hospital that he and his wife Maritza Perez-Bruno DVM purchased the previous year.  Donald is a member of the AVMA, NJVMA, and a longtime member of the New Jersey Veterinary Foundation and Education Committee. He serves on the NJ State Board of Veterinary Medical Examiners and the executive board of numerous charitable foundations.  Donald is married to his classmate – Maritza Perez-Bruno DVM and has three wonderful, successful children, including his daughter Ashleigh who received her DVM from Cornell in 2018. He enjoys snowboarding, fishing, Harley Davidson's and moving his passion of brewing beer to the next level.

Kimberly Kahn DVM '09
Dr. Kimberly Kahn was born and raised in New York City. She received her Bachelor of Arts in psychology from Amherst College in 1998. A few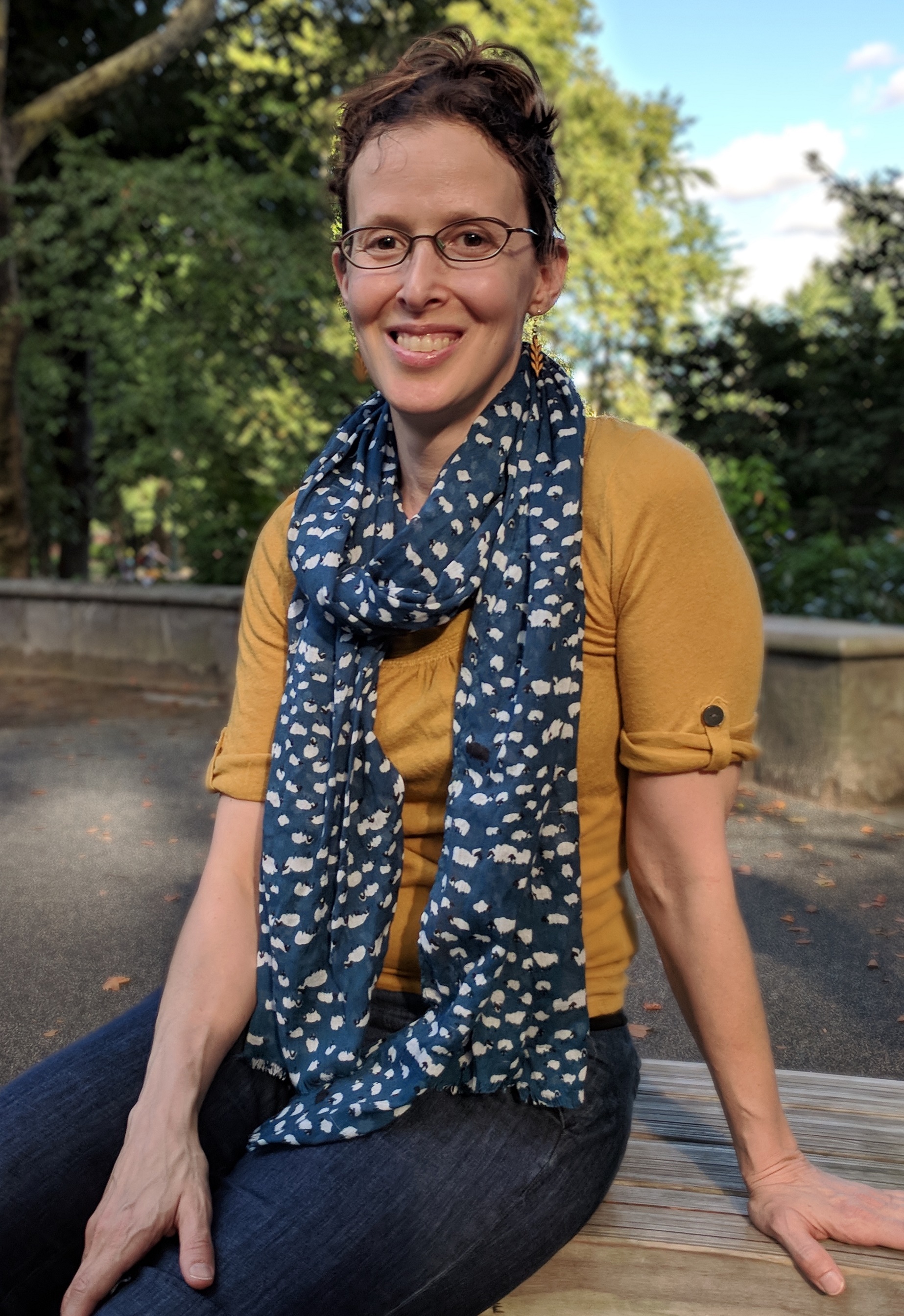 years later she decided upon a career in veterinary medicine and began post-baccalaureate pre-veterinary studies at Columbia University. She earned her Doctor of Veterinary Medicine from Cornell University in 2009.  Returning to New York City, she completed a small animal medicine and surgery internship at NYC Veterinary Specialists (now Blue Pearl Veterinary Partners). Since then she has worked in private practice and shelter medicine in Manhattan and Brooklyn. She earned her Certification in Veterinary Acupuncture from IVAS in 2014.  Since 2013 she has been an associate veterinarian at Prospect Heights Animal Hospital, where she treats small animals and exotic pets. Her veterinary interests include behavior and pain management. She enjoys making veterinary visits easier for anxious and fearful patients.  She lives in Manhattan with her husband and their infant daughter. In her free time she enjoys reading, making clothes, and exploring her hometown.

Scott Kaplan DVM '86

Dr. Kaplan grew up in Baldwin, Long Island. He attended the State University of New York at Stony Brook, graduating in 1982 with a Bachelor of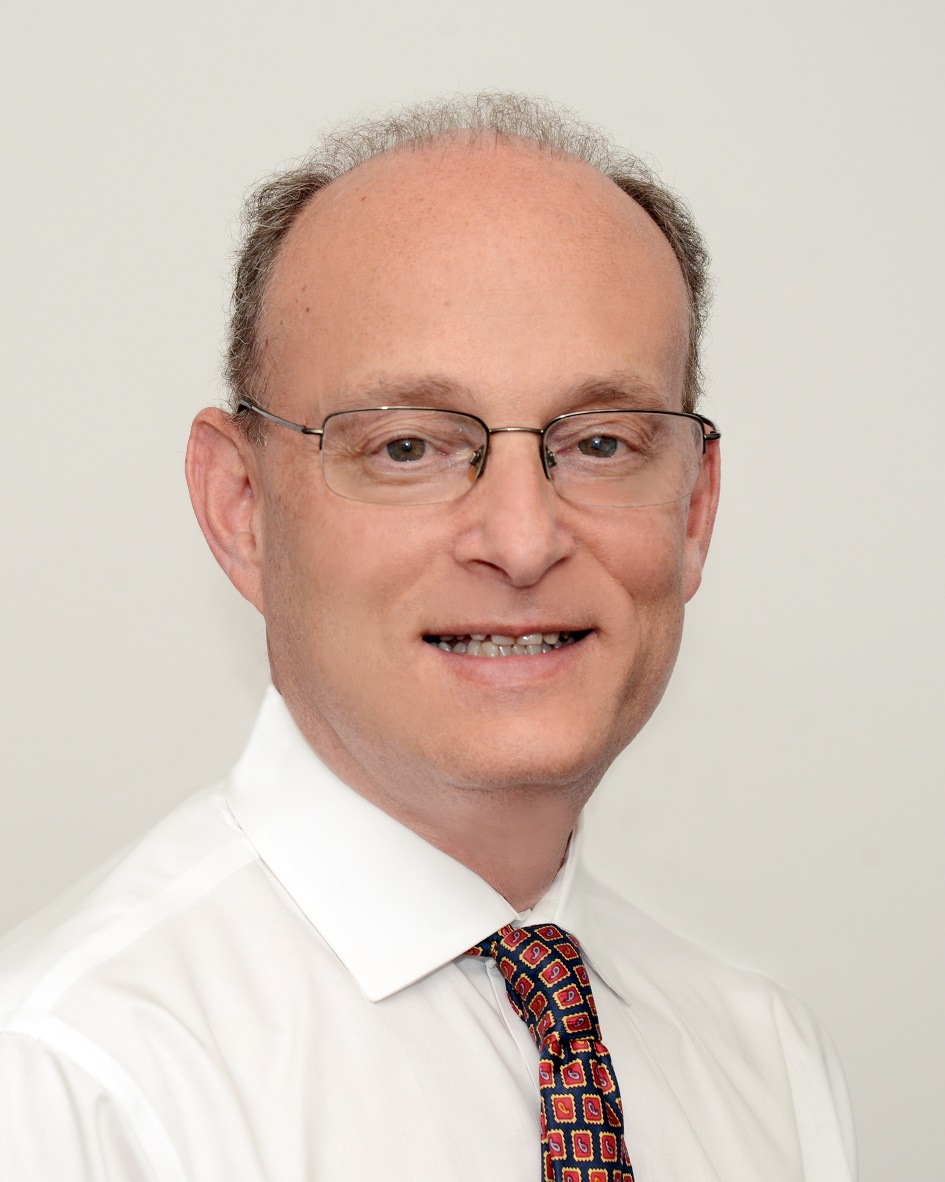 Science degree (with high honors) in Biochemistry. He obtained his DVM degree from the Cornell University College of Veterinary Medicine in 1986.  Upon graduation, Dr. Kaplan went into private small animal practice. From 1989-1994 he worked for the American Horse Show Association, serving as the field tester for banned substances at AHSA sanctioned horse shows on Long Island. In 1993 he purchased Smithtown Animal Hospital on Long Island, and continues there as a small animal practitioner to this day. In 2001, Dr. Kaplan was recognized by the U.S. House of Representatives for his volunteer work at the SPCA outpost at the World Trade Center disaster site. Dr. Kaplan is a member of the American Veterinary Medical Association, the New York Veterinary Medical Association, and the Long Island Veterinary Medical Association. He has been a USDA-APHIS accredited Veterinarian since graduation. Since 2011, Kaplan has served as Veterinary Medical volunteer for his wife Suzanne's animal rescue, Long Island Pit Stop (LIPS). LIPS rescues adoptable animals that have been placed on the euthanasia lists in various New York City shelters. Since its inception LIPS has helped rescue approximately 1000 dogs and cats. At home Dr. Kaplan enjoys spending time with his wife Suzanne, and sons Jake and David. Hobbies include reef tank and African cichlid aquaria, snorkeling and fishing.

Pamela Kirk DVM '86

Dr Pamela Kirk is an upstate New York native who obtained her BS in Animal Science from Cornell University College of Agriculture and Life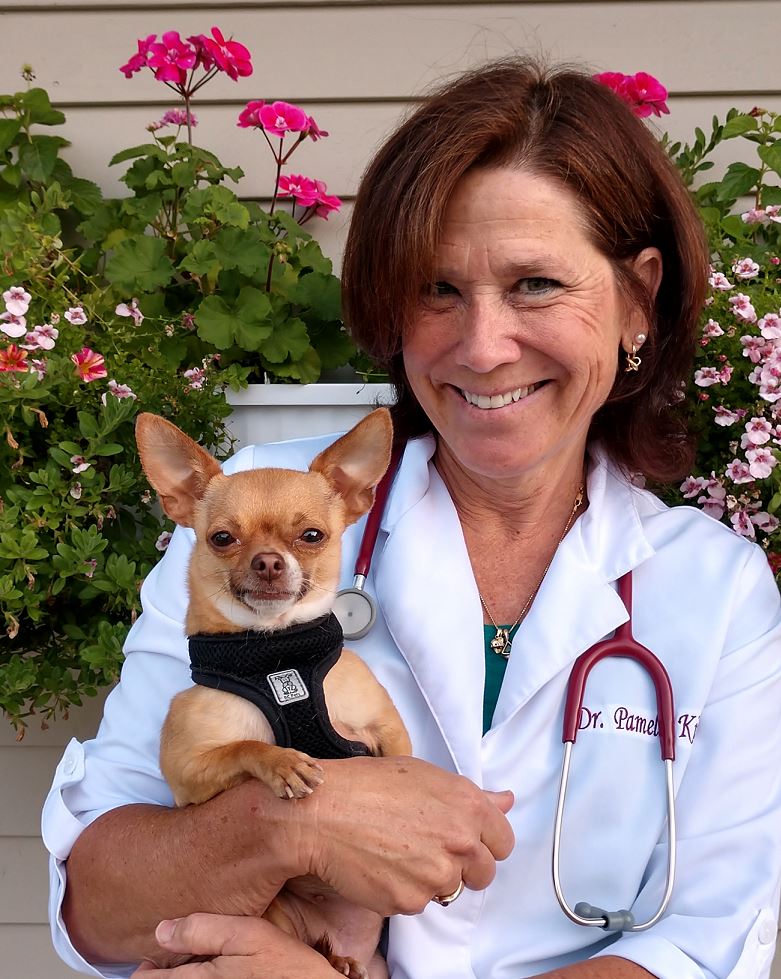 Sciences in 1982 and her DVM from NYS College of Veterinary Medicine at Cornell University in 1986. She practiced her first year in Portland, Maine in a mixed animal practice along with her husband, Dr John Violette also a '86 Cornell DVM.  They then moved to Granby, Ct and joined Salmon Brook Veterinary Hospital, a mixed animal practice.  Dr Kirk practiced ambulatory equine medicine for her first 15 years at SBVH and then moved into the small animal hospital to practice small animal medicine and surgery. She and her husband are now the senior partners of this venerable practice.  Pamela and John have two sons who are both graduates of Cornell University.  Their youngest son Nathaniel is also a graduate of Cornell College of Veterinary Medicine class of 2018.  He is at the Ohio State College of Veterinary Medicine doing a small animal rotating internship.  No plans as yet to return to practice with his parents! Pamela loves to ride her horse, hike with her dog and spend as much time with her family at their camp in Maine as possible!

Carole Richards DVM '07

Dr. Carole grew up in Washington, IL and received her Bachelors degree in Biology from Eureka College.  She graduated from Cornell University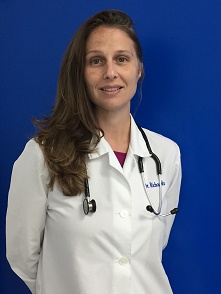 College of Veterinary Medicine in 2007.   Dr. Richards moved to Northern Virginia and began her career as a small animal exotic pet veterinarian.   After 4 years, she joined the Caring Hands Animal Hospital team and started her true calling as a small animal veterinarian.   Dr. Richards became a co-owner with Caring Hands Animal Hospital of Merrifield in 2014 and the Caring Hands Animal Hospital of Ashburn in 2017.  Carole and her husband, Dr. Grant Richards (CUCVM 2007), live in Warrenton, VA and share their home with 1 dog and 4 cats.   They enjoy cooking, swimming and running.