Meet our New Officers and At-Large Members
Alumni Association Executive Board
 
Officers
Brett Tillou DVM '04 
President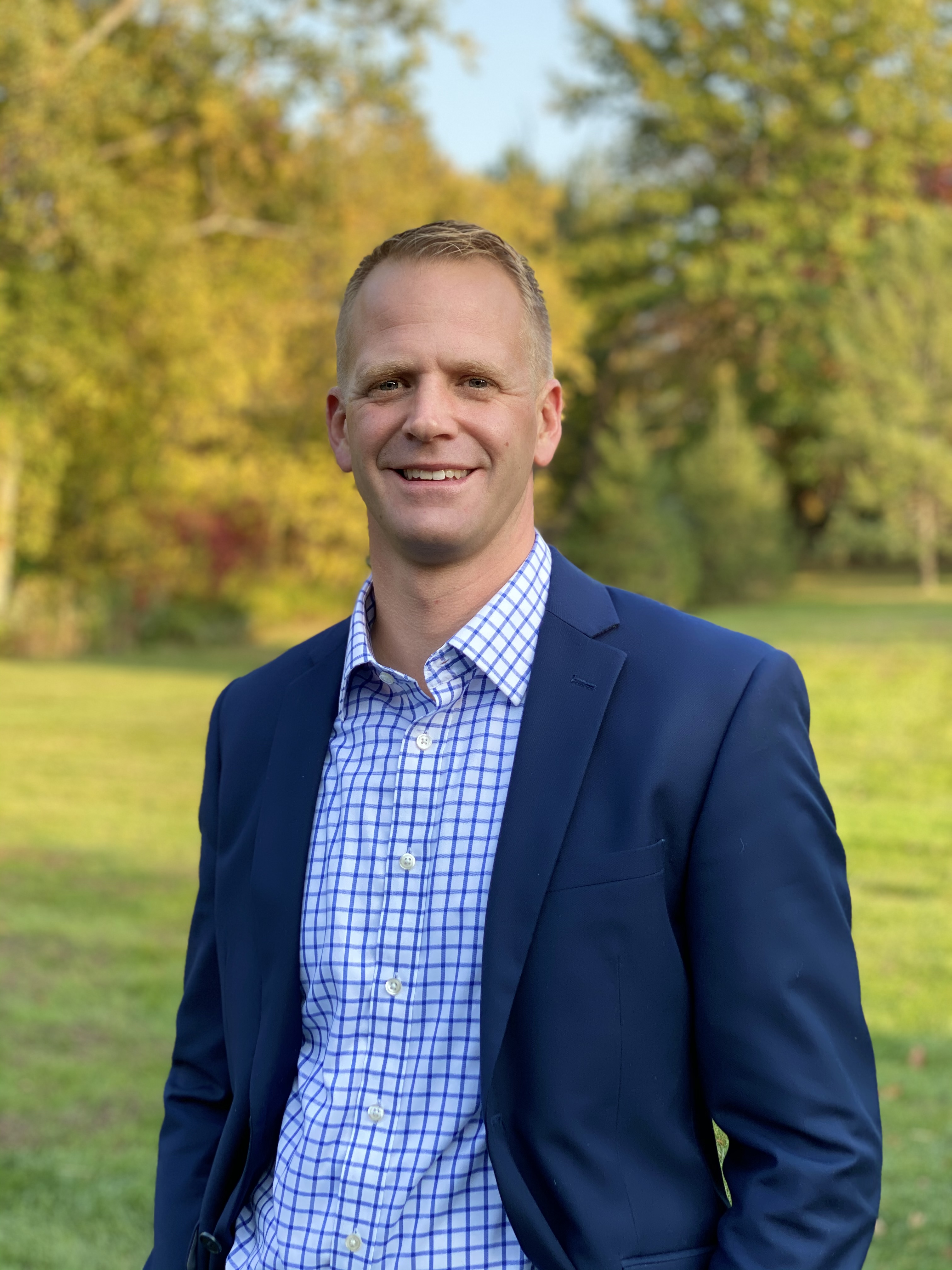 Brett Tillou graduated from Cornell University College of Veterinary Medicine in 2004, following in the footsteps of his father Guy '78, and grandfather Donald '44.  He is the owner of Tillou Veterinary Hospital, a small animal clinic located in Hamburg, NY which opened its doors in 1948. At Tillou Veterinary Hospital, Brett has hosted multiple externs through the Alumni Association Executive Board's Clinical Opportunities in Private Practice externship.   His participation in mentoring and networking with students is extensive and varied.  He has enjoyed serving as an alumni mentor at Cornell's Annual Animal Health Hackathon and the traveling Healthy Pet Clinic (daylong animal wellness clinic) in Buffalo, NY, presenting to student groups at the College and participating annually in the popular 'Coffee & Conversation' alumni and student networking event.   He joined the College's Alumni Association Executive Board in 2015 as an at-large member and served as vice-president from 2018-2020. Brett resides in Hamburg along with his wife Dr. Erin Klene DVM '04 and their three school aged children. 
Mara DiGrazia-Weigand '92 DVM '96 
Vice-President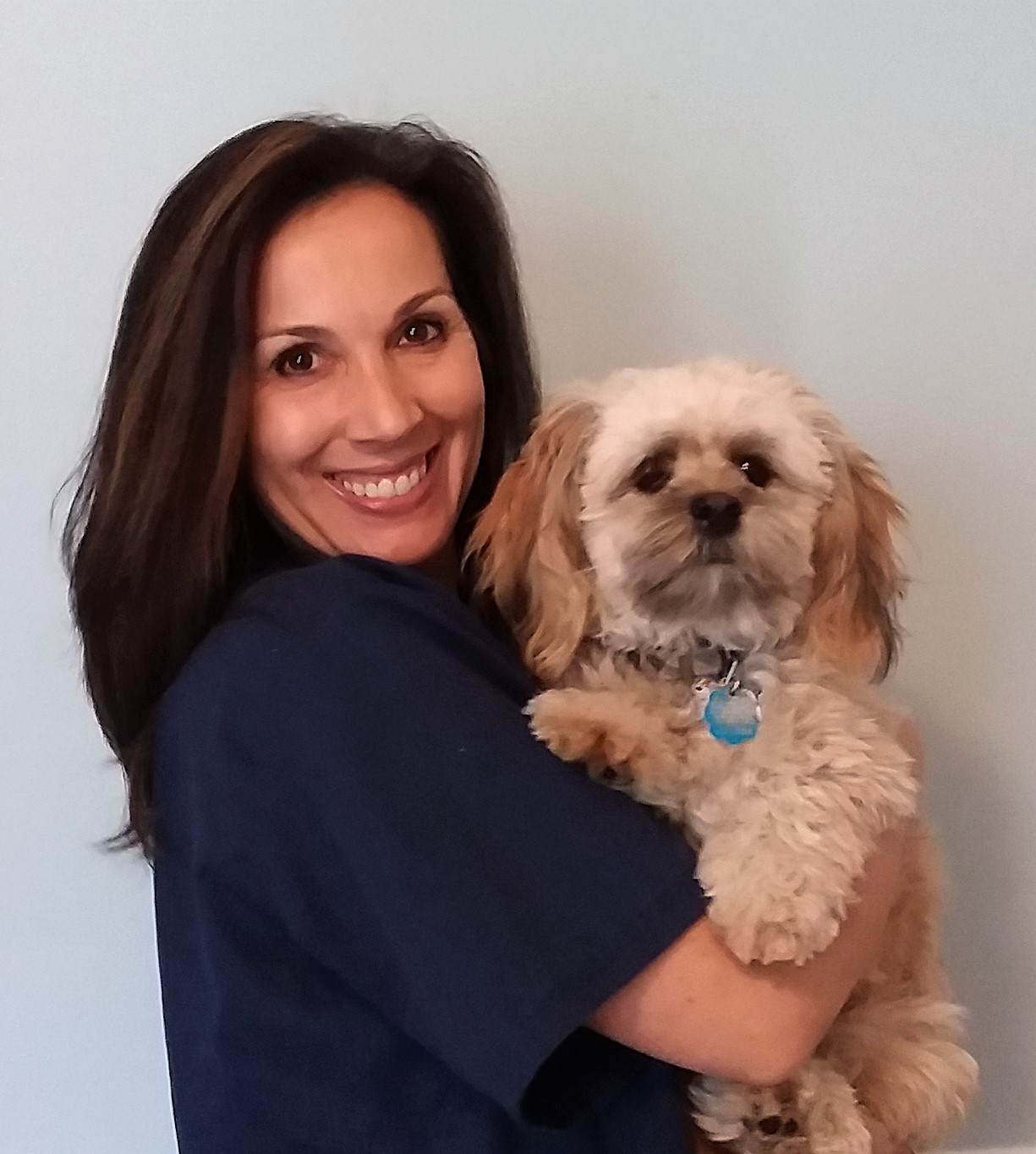 Dr. Mara DiGrazia graduated from Cornell University in 1996. She completed a small animal medicine and surgical internship at Oradell Animal Hospital in 1997. She is a member of the American Veterinary Medical Association, New York State Veterinary Medical Association, and Long Island Veterinary Medical Association. Dr. DiGrazia has special interests in veterinary ultrasound and small animal ophthalmology. She was recently credited for supplying all Nassau County Fire Departments with animal oxygen masks through HELP Animals, Inc. She has been on the Cornell University College of Veterinary Medicine Alumni Association Executive Board since 2016 and is a member of the President's Council of Cornell Women since 2019.
New At-Large Members
Linda Atkins DVM '91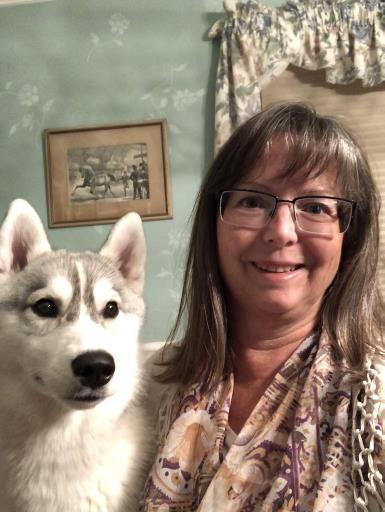 Dr. Linda Atkins grew up in the lower Hudson Valley of New York. She attended Cornell University and received her Bachelor's Degree in Cell Biology in 1987. Dr. Atkins went on to attend the New York State Veterinary College at Cornell University and was awarded her Doctorate of Veterinary Medicine in 1991. Dr. Atkins has continuing education certifications in dentistry and ultrasound. Her professional interests include general surgery, feline medicine, dentistry, diagnostic ultrasound and exotic animal medicine. She has practiced as a general practitioner at Valley Cottage Animal Hospital since 1993, and is a co-owner of this busy emergency and general practice in the suburbs of NYC. Dr. Atkins is the attending veterinarian for the Trailside Zoo in Bear Mountain, New York, where she is responsible for the care of over 50 native wildlife species ranging from bears to muskrat and kestral to eagle. She volunteers her time to local 4-H and cooperative extension programs. She enjoys horseback riding, gardening, hiking and spending time with her husband and three children. She shares her home with 2 cats and a Siberian Husky. Her daughter, Peyton, is following in her footsteps, and is a current member of the Cornell DVM class of 2024. 

Cheri Grigg DVM '12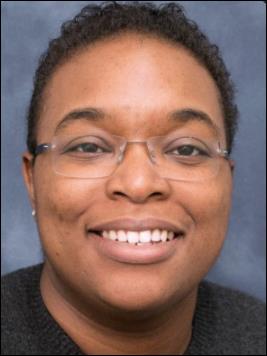 Dr. Cheri Grigg was born and raised in Silver Spring, Maryland and received her Bachelor of Science degree in laboratory animal science from North Carolina A&T State University.  She earned her DVM from Cornell University in 2012, a MPH from Emory University in 2013, and is a Diplomate of the American College of Veterinary Preventive Medicine. Dr. Grigg joined CDC in 2012 as the project lead for the CDC-USDA-4-H Youth Public Health Education Pilot Program in the One Health Office.  She joined the Division of Healthcare Quality Promotion in 2014 as an Epidemic Intelligence Service (EIS) Officer where she conducted outbreak investigations in various healthcare settings, and conducted analytic projects using surveillance and administrative data to better understand important public health challenges. Following EIS, Dr. Grigg worked with the National Antimicrobial Resistance Monitoring System for Enteric Bacteria, and managed the Dialysis Component of the National Healthcare Safety Network, prior to starting her current role as lead epidemiologist for Nontuberculous Mycobacteria surveillance in the Emerging Infections Program. She & her wife Domoneek live in Atlanta, GA with one dog, two cats, and a plethora of backyard animals that steal from her garden.

Andrew Massaro DVM '15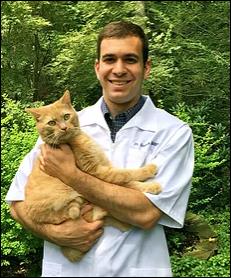 Dr. Andrew Massaro graduated Summa Cum Laude from the University of Richmond with a BS in Biology and he received his DVM degree from the Cornell University College of Veterinary Medicine in 2015. A family of Cornellians, mom - Dr. Janet Lipman '86, dad – Dr. James Massaro '86 and brother Mark DVM '19 are all graduates of the Cornell University College of Veterinary Medicine. Following graduation from Cornell, Dr. Andrew completed a rigorous 1 year internship in small animal medicine and surgery at Oradell Animal Hospital in Paramus, NJ and then returned to his hometown of Medford, NJ to join the family practice, Village Veterinary Hospital. His special interests include ultrasound, dentistry, emergency medicine, and surgery. In his spare time, Dr. Massaro enjoys playing basketball and spending time with his wife (who is also a vet), their newborn son Benjamin and three cats, Rudy, Trout, and Seabass.

Andrew Rosenberg DVM '09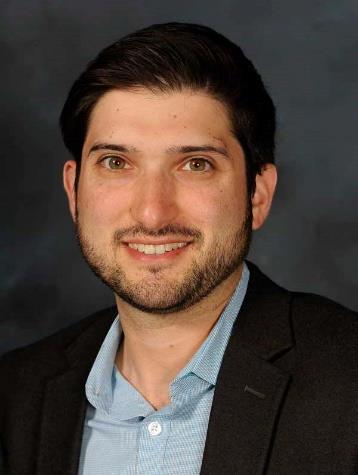 Dr. Rosenberg earned his Bachelor of Science with distinction in research from Cornell University in 2005. He received his DVM from the Cornell University College of Veterinary Medicine in 2009. Dr. Rosenberg completed his 3-year dermatology residency with Animal Dermatology Clinic in 2013 and achieved Diplomate status with the American College of Veterinary Dermatology in the same year. He received the American College of Veterinary Dermatology Research Award for his work in cyclosporine (Atopica) associated gingival overgrowth. In 2015 he became the practice owner of Riverdale Veterinary Dermatology in Riverdale, NJ. He has since expanded the practice under the name Animal Dermatology & Allergy Specialists, which now has locations in Riverdale, NJ, White Plains, NY, Rockland County, NY and Long Island. He is an active member of the College of Veterinary Dermatology and currently serves as the Chair for the Education Committee. He has multiple publications and lectures throughout the United States and internationally. He has appeared on television on Animal Planet's the Zoo, News12 New Jersey and Nat Geo Mundo. He has also appeared on numerous Podcasts and radio shows. He currently lives in Manhattan with his Labrador, Jackson. He enjoys skiing in the winters and sailing in the summers. He takes every opportunity to travel to interesting places.

Marina Tejada DVM '10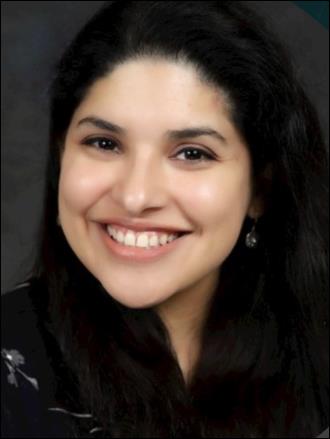 Dr. Tejada graduated from the Cornell University College of Veterinary Medicine in 2010. She has been at North Shore Animal League America since 2012, serving as a Supervising Veterinarian since 2014. Her special interests include surgery, emergency response, shelter medicine, and mentoring veterinary students. She started in 2017 as a Maddie's Fund Shelter Medicine Fellow at Cornell University. In her free time, Dr. Tejada enjoys traveling, yoga, and spending quality time with her adopted rescues- three cats and one dog. Dr. Tejada is a member the Cornell University President's Council of Cornell Women and returns to the College's Alumni Association Executive Board after serving from 2012 – 2016.
The Alumni Association has a long history.  Its success relies on engaged, thoughtful and loyal volunteers who are committed to carrying on a legacy of excellence.    
Learn more about the Cornell University College of Veterinary Medicine Alumni Association and consider self-nominating for an at-large member position through CUVolunteer.
To self-nominate, you will need your NetID.