Meet our New Officers and At-Large Members
Alumni Association Executive Board
The Alumni Association has a long history at the College of Veterinary Medicine.  Its success relies on engaged, thoughtful and loyal volunteers who are committed to carrying on a legacy of excellence.    
Learn more about the Cornell University College of Veterinary Medicine Alumni Association. 
Contact Lyn LaBar (cel75@cornell.edu), associate director of alumni affairs and student programming, for more information and/or consider self-nominating for an at-large member position through CUVolunteer.   To self-nominate, you will need your NetID.
---
At-Large Members
Michele Barrett DVM '09
Dr. Michele Barrett (she/her) grew up in New Jersey and received her B.S. from Rutgers University in 2005. After graduating from Cornell's College of Veterinary Medicine in 2009, she entered private practice in the Finger Lakes region of New York with a focus on Dairy Production Medicine. In this role, she leveraged the in-house clinic facilities to conduct grant-supported research on Lactococcus mastitis and S. Dublin control measures and facilitated a robust externship program. In 2016, Dr. Barrett joined Zoetis as a Dairy Technical Services Veterinarian, expanding her direct support of the dairy industry to the Northeast U.S.  During her time in Dairy Technical Services, she completed the President's Leadership Development Program and continued to develop her specializations in milk quality, immunology, and bilingual employee education.  In 2020, Dr. Barrett took on her current role as an Area Business Manager, overseeing the East Coast dairy team for Zoetis.
Dr. Barrett is a member of the Amstutz Scholarship Committee of the American Association of Bovine Practitioners, sits on the Board of Directors for the Northeast Dairy Production Medicine Symposium (NEDPMS) and continues to serve the next generation of dairy professionals as a Dairy Challenge mentor. Michele and her husband Scott reside in King Ferry, NY, with their daughter and their dog.
---
Danielle Buttke DVM '09, PhD '10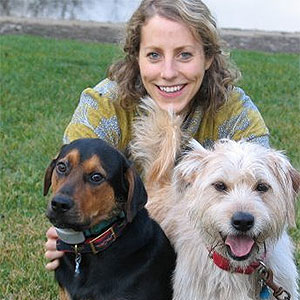 Danielle is a veterinary epidemiologist and the One Health coordinator for the National Park Service. In her job, Danielle works with parks to prevent and manage human, animal, and environmental health issues. She helps the National Park Service take a holistic approach that is needed to understand, protect, and promote the health of all species – the concept of One Health – because human and animal health are inextricably linked.
Danielle discovered her interest in animals and the natural world early in life. She grew up on a dairy farm and saw first-hand the connection between the health of the environment and the health of animals. Her interests started her on a path in veterinary medicine where she was introduced to epidemiology – the study of patterns, causes, and effects of health and disease conditions in defined populations. She now holds a doctorate in veterinary medicine, a PhD in biomedical sciences, and a master's in public health. Danielle is board certified in veterinary preventative medicine.
 
---
Leslie Lynn Diaz DVM '10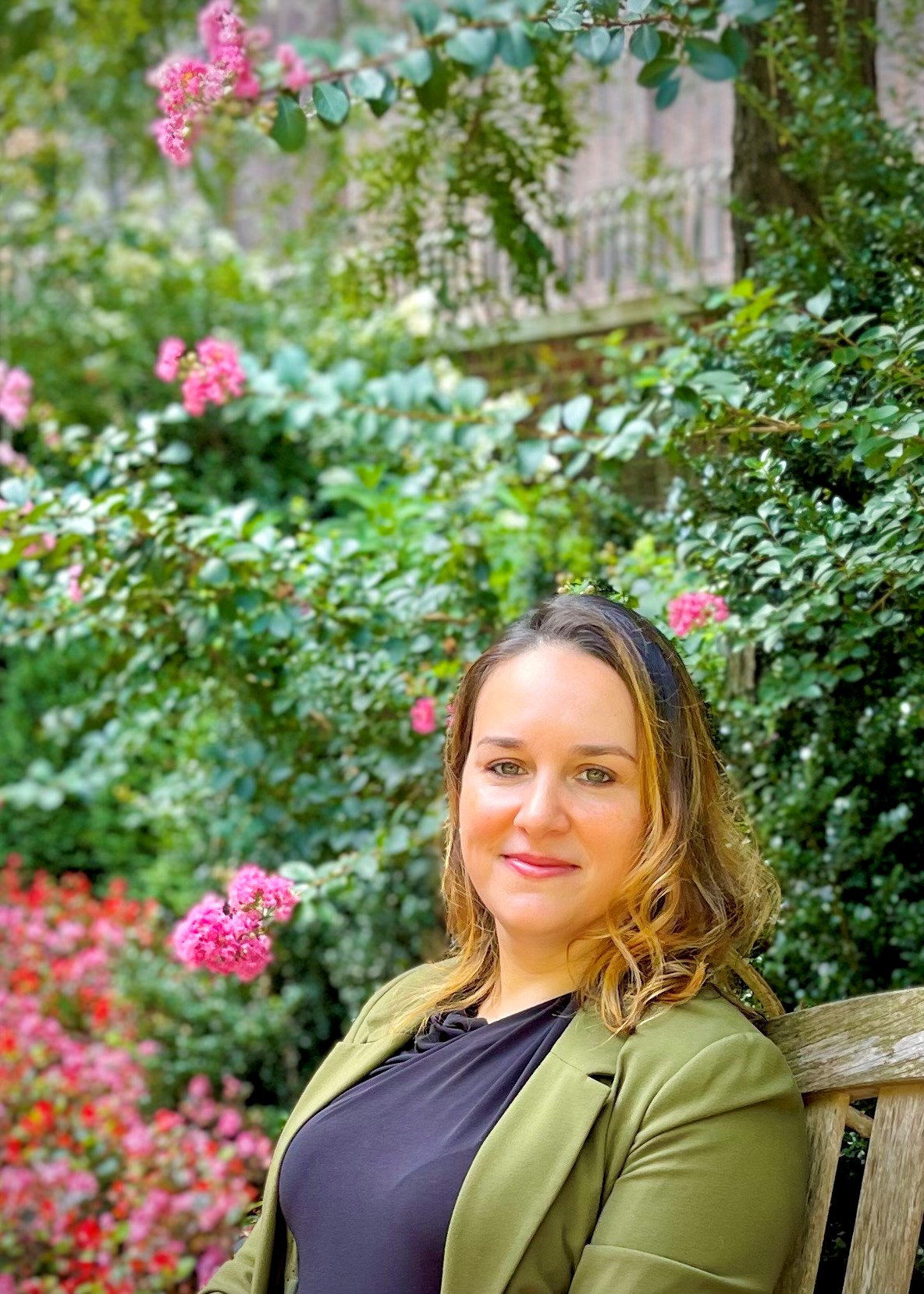 Dr. Diaz is a Senior Research Associate and the Director of Veterinary Services of the Rockefeller University's Comparative Bioscience Center. She is a 2010 graduate of Cornell University's College of Veterinary Medicine and has a master's degree in public health from the University of Minnesota. She completed her postgraduate training in laboratory animal medicine at the Tri-Institutional Training Program in Laboratory Animal Medicine and Science, a partnership between Memorial Sloan Kettering, Weill Cornell Medicine, and the Rockefeller University. She became a diplomate of the American College of Laboratory Animal Medicine in July 2015. Dr. Diaz has experience with a wide range of animal species, including rodents, aquatics, reptiles, primates, and farm animals. She enjoys teaching, and her special interests include anesthesiology, aquatics, and high-level biocontainment.
---
Bryan Gelman '06, DVM '10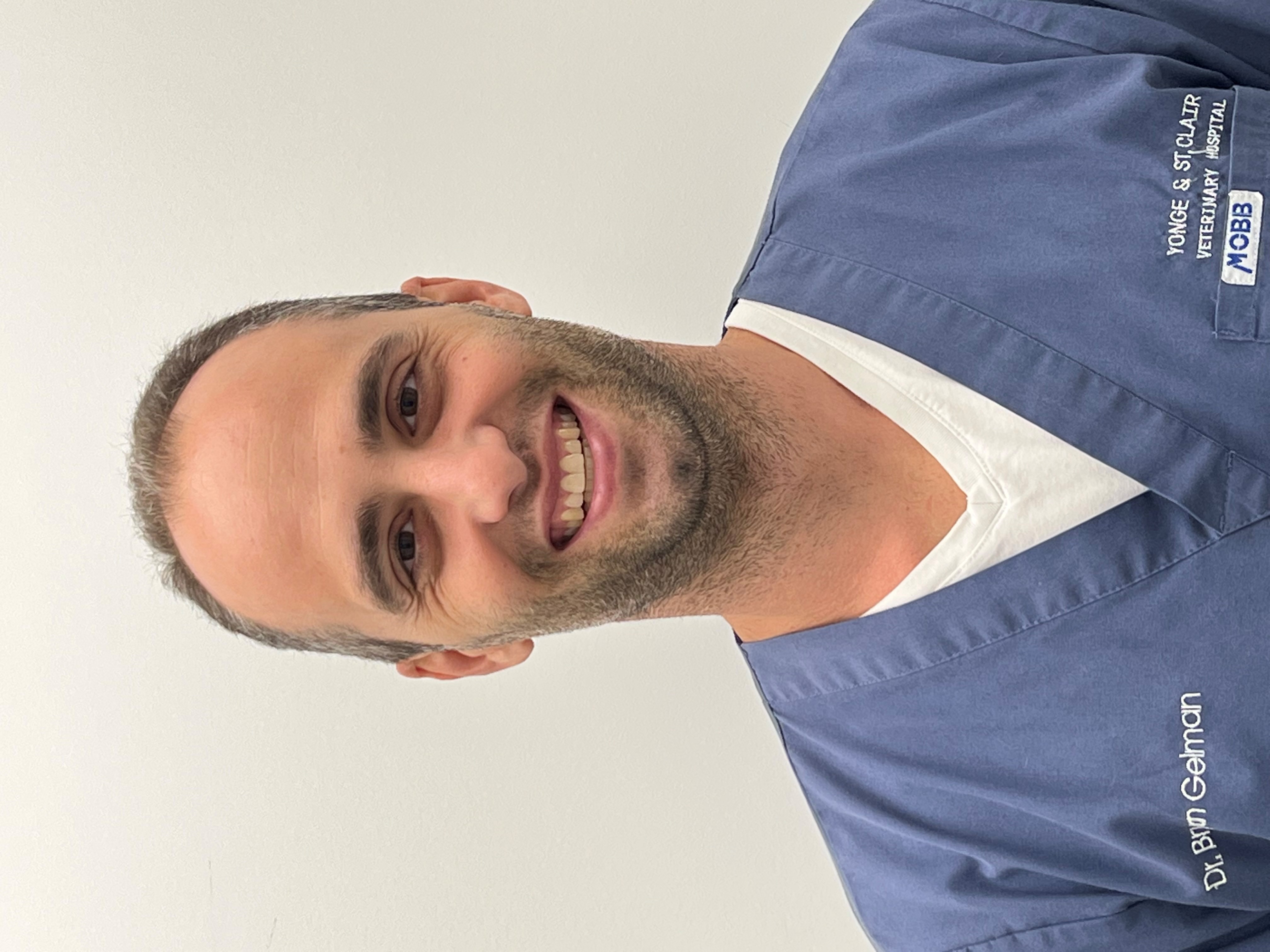 Dr. Gelman Graduated from Cornell Veterinary School in 2010 and pursued a general internship at Oradell Animal Hospital. Over the next 5 years, he worked as a staff emergency clinician at the Animal Medical Center in NYC. In July 2014, Dr. Gelman moved to Toronto and joined a small animal practice. In May 2019, he opened the Yonge & St Clair Veterinary Hospital operating in midtown Toronto.
---
Aziza Glass DVM '15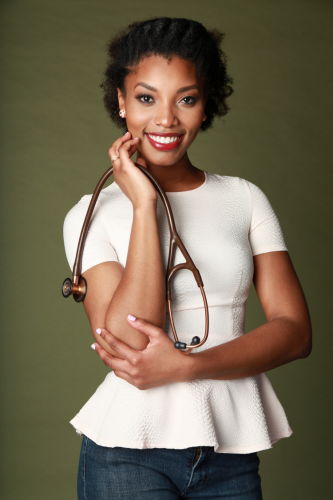 Dr. Aziza Glass is a 2015 graduate from Cornell University College of Veterinary Medicine and 2010 HBCU almuna from Prairie View A&M
University. Dr. Glass was born in Houston, Texas, the youngest of 4, where for years she nurtured her love of animals by watching television
documentaries.

A scientist at heart, Dr. Glass studied synthetic biology outside the classroom later applying her knowledge and skills by combining comparative anatomy and space medicine while interning at NASA's Johnson Space Center. Dr. Glass is the owner of Personal Touch Veterinary Clinic, where she focuses on integrative medicine with an emphasis on acupuncture and other alternative modalities. She is excited to announce she is expanding and opening a new facility, CAWLM (Complete Animal Wellness and Longevity Medispa), opening in Houston, Texas this Fall. Dr. Glass obtained her Certification in Veterinary Acupuncture (CVA) from the Chi Institute.

Previously, Dr. Glass has been seen on NatGeoWild's "Vet School" television docu-series which featured first and fourth year students at Cornell's Vet School. She was also featured as a television news contributor on Good Morning America, Live with Kelly and Ryan, ABC, NBC, and FOX morning news as well as in numerous publications including Southern Living Magazine, Veterinary Practice News, and The New York Times. Finally, make sure to watch Dr. Glass on the new television series "Roman to the Rescue," available now on Disney XD, DisneyNOW, YouTube TV, and Hulu streaming platforms.

Dr. Glass is excited to join the Alumni Association Executive Board and serve to help improve the student life and education of our veterinary students at Cornell. Go Big Red.
---
Mark Helfat DVM '77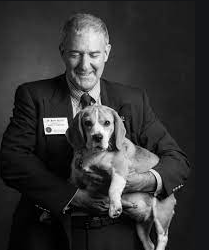 Dr. Mark Helfat graduated from Cornell as a member of the 1977 veterinary class.  Raised in Queens, he fell in love with……dairy cows and practiced dairy/companion animal for thirty years.  Starting out in Amsterdam, N.Y. he soon relocated to South Jersey where has has lived ever since.  He now practices only companion animal medicine at Larchmont Animal Hospital (Mt. Laurel, N.J.) which he founded in 2000, and still owns.
Early in his career, Dr. Helfat discovered an interest in organized veterinary medicine and served the NJVMA as a Board member and as its President.  He then moved on to the AVMA where he served 15  years as the New Jersey delegate in the AVMA House of Delegates, the AVMA House Advisory Committee(Chair), and then as the District II Executive Director on the AVMA Executive Board(Chair).
As of late, Dr. Helfat has initiated a nonprofit, Veterinary Practice Transition, which serves to provide solo practitioners with one additional option for selling their practice in these challenging times.
In 2018, Dr. Helfat commissioned a sculpture of his beloved beagle Shilo to 'howl' on the grounds of the Virginia Tech College of Veterinary Medicine.  That same year he also wrote and published The Happy Veterinarian, an inspirational guide for veterinarians of all ages.
Dr. Helfat shares his life with wife Mendy and a multitude of beagles in Lumberton, New Jersey, where he regularly plays a round of golf.

(Mark returns to the AAEB after serving as an at-large member from 2011-2015.)
---
Malcolm Kram DVM '74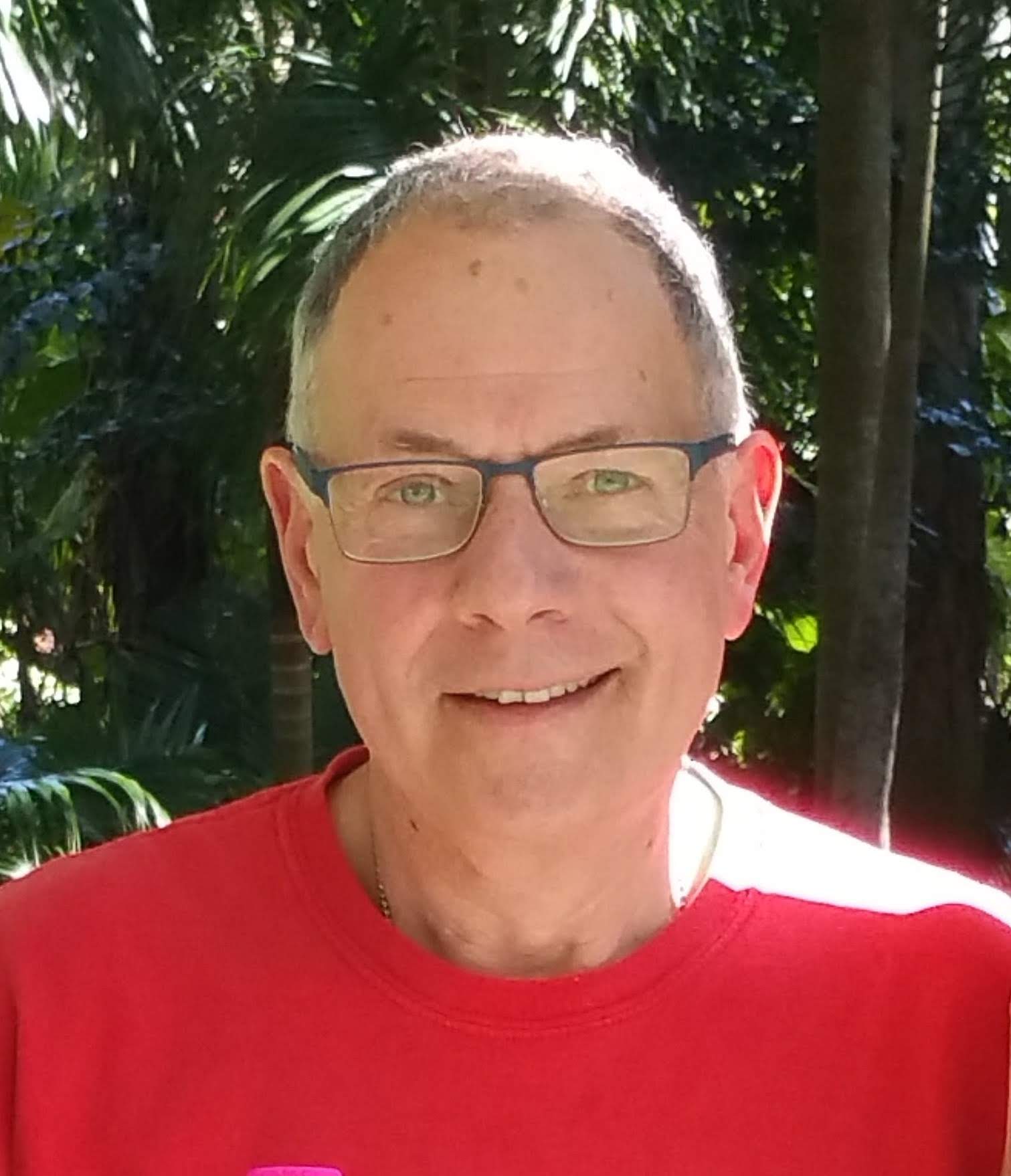 Dr. Kram has a long history in veterinary medicine which began in 1974 when he graduated Cornell University's College of Veterinary Medicine.  He began in New York City where he was the owner and director of the Animal Clinic of New York for over 18 years.  During this time he was President of the Veterinary Medical Association of New      York City and also was an anchor for a nationwide pet health call-in program for ABC Cap Cities. In 1989, he was selected as AVMA's 2nd Congressional Science Fellow and worked for the US House of Representatives, Committee on Agriculture. He then became a Senior Policy Specialist for AVMA where he was intimately involved with the writing and passage of the extra-label drug legislation that allowed veterinarians to prescribe human medicines when appropriate for use in sick animals. In 1994, Malcolm was then recruited and joined Pfizer Animal Health and relocated to Philadelphia, PA. where he held positions of increasing responsibility until he retired in July of 2010. Throughout his career at Pfizer he maintained his practice skills as a per diem veterinarian for Lums Pond Animal Hospital in Bear, Delaware.  Following his Pfizer retirement, Malcolm completed training at the International Veterinary Acupuncture Society and from 2011 until the start of the pandemic, provided acupuncture therapies at Windcrest Animal Hospital (DE) and relief work at Lums Pond Animal Hospital. During this time Malcolm was the chair of the Pennsylvania Veterinary Medical Association's philanthropic arm presently known as Animal Care PA.
Malcolm and his spouse Mark Zwanger, MD worked closely with Cornell's former veterinary college dean, Donald Smith, to establish the first ever veterinary scholarship at Cornell to support LGBT veterinary students. Kram has previously volunteered as an at-large member and officer on Cornell's Alumni Association Executive Board (2009 - 2016).
Kram has been honored by the Pennsylvania Veterinary Medical Association with both the "Veterinarian of the Year" and the "Distinguished Life Member" awards. 

Alumni Association Executive Board vote - October 2022
Officers: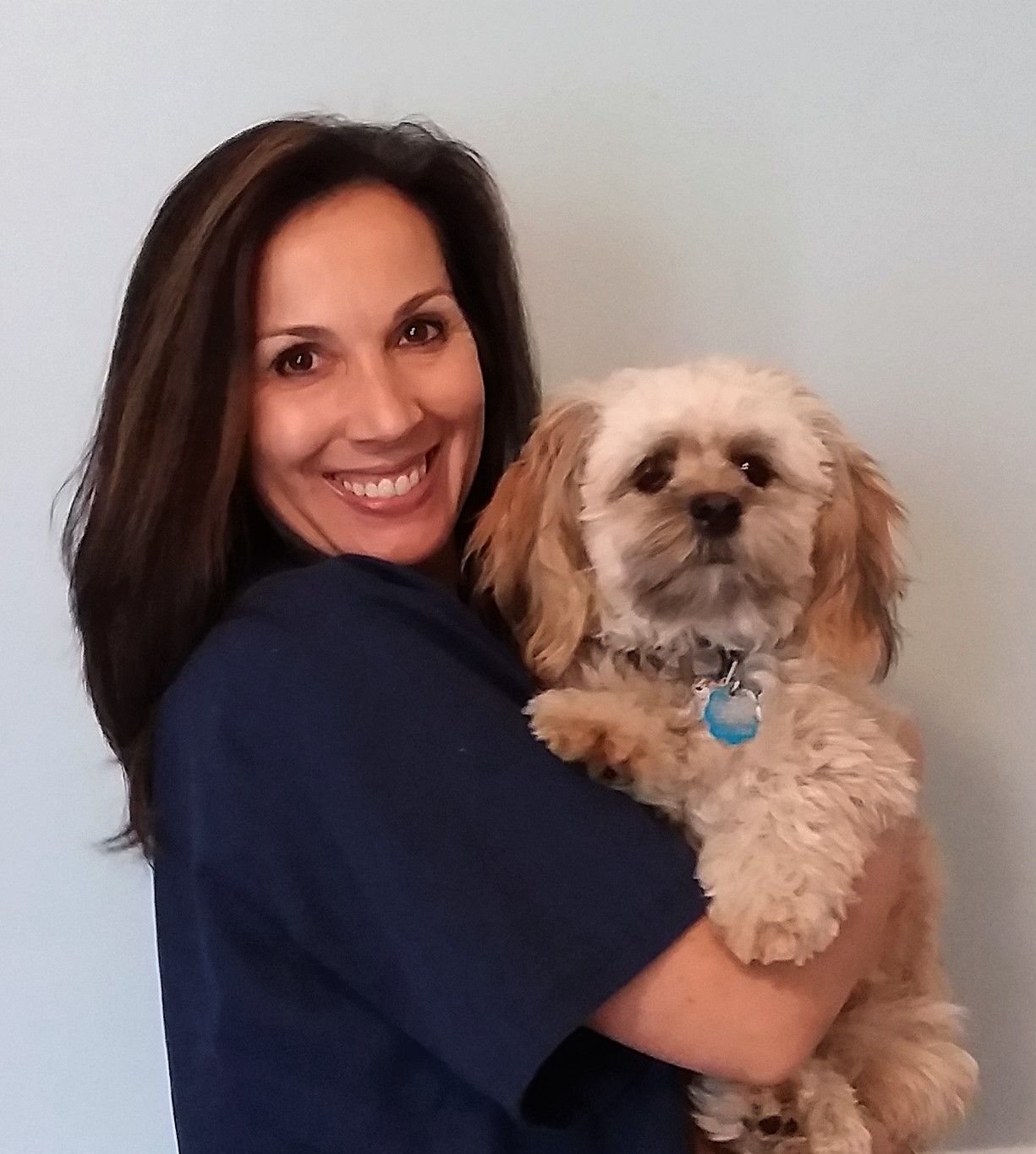 President:
Mara DiGrazia-Weigand '92, DVM '96
Transitions from vice-president

Vice-President:
Scott Kaplan DVM '86
Transitions from at-large member