Zonisamide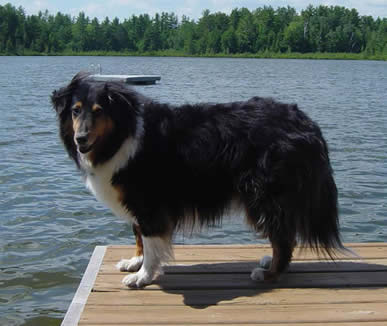 The Clinical Pathology Laboratory in the AHDC is offering Zonisamide testing. This test is used to manage dogs that are being treated with zonisamide for seizures due to idiopathic epilepsy.
The test will be performed three times weekly on Monday, Wednesday and Friday.
Testing of trough levels (i.e. pre-dosing) is recommended for therapeutic monitoring.
Sample requirements are: 1 ml of non-hemolyzed serum, EDTA plasma, or heparin plasma.
Serum separator tubes are not recommended.
Since zonisamide moves into red blood cells, hemolysis may affect results, therefore we recommend gentle blood sample collection and handling and separation of serum/plasma from cells as soon as possible after sample collection.
According to the manufacturer, zonisamide is stable in separated serum or plasma stored in the refrigerator for one week. Samples should be frozen in a dedicated (not frost free) freezer if storage is anticipated for longer than this time. Note, that this data was obtained for human samples and stability studies have not been done in animals
The cost of the test will be $64.00.
Based on data extrapolated from humans, the recommended therapeutic range for zonisamide is 10-40 ug/mL. Due to individual variability, positive responses may be observed with concentrations above or below this range and adverse reactions are not directly associated with serum or plasma levels.
Please contact Clinical Pathology if you require additional information about this test.