Avian Health
Poultry Health at the AHDC
The Avian Health Program offers diagnostic testing, consultation and extension services for commercial and backyard poultry producers. We provide testing plans for covering one pet chicken, small flocks, or commercial producers.
Need on-farm assistance? If your poultry flock is within 100 miles of the AHDC, ask about professional on-site farm services for a disease investigation. Please contact the Avian Health Program for more information.
Dr. Jarra Jagne, head of the Avian Health program and veterinarian specializing in poultry, a diplomate of the American College of Poultry Veterinarians, is available for disease, nutrition, health, and management consultation. The Avian Health Program also provides support for meeting the requirements of the National Poultry Improvement Program (NPIP) and for exports.
Tests
The following tests are currently under development. Please email the lab for information on pricing and availability.
Avian Leukosis Virus A PCR
Avian Leukosis Virus B PCR
Pigeon Circovirus PCR
Lymphoproliferative disease virus PCR
Reticuloendotheliosis Virus PCR
Marek's Disease PCR
Infectious Laryngotracheitis PCR
Pigeon herpesvirus PCR
Important Note: If submitting blood, EDTA tubes must be used. Samples containing heparin inhibit PCR reactions.



Duck Research Laboratory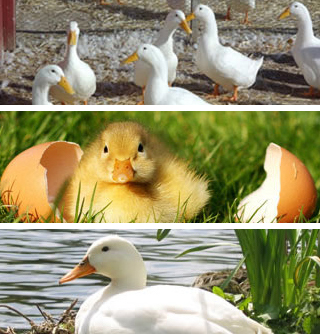 The Duck Research Laboratory is located in Eastport, New York on Long Island. The Duck Research Lab works with the International Duck Research Cooperative (IDRC), offering services and duck biologics to duck keepers and guidance with appropriate duck health and management.
Dr. Gavin Hitchener, director of the Duck Research Laboratory, veterinary pathologist, and diplomate of the American College of Poultry Veterinarians, offers assistance with duck and poultry health and provides consultation services to veterinarians and clients ranging from pet duck owners and small flock owners to commercial duck producers and curators of zoological collections.
Diagnostic Submissions
The Avian Health Program and the Duck Research Laboratory offer full necropsy services and advanced diagnostic testing for every client. Please contact us for disease investigations in commercial and backyard poultry flocks including chickens, turkeys, game birds, show birds, racing pigeons, and ducks.
Share this: