Dean's Leaders Program
Overview
The Dean's Leader Program, sponsored by the Office of Inclusion and Academic Excellence, is designed to advance the College of Veterinary Medicine (CVM)'s and the veterinary profession's commitment to access, equity, representation and inclusion. It is also designed to enhance the diversity of Cornell's D.V.M. student population, enriching and enhancing academic readiness and professional success. The program enhances student success and confidence through academic readiness, leadership skills and professional competence. This will be accomplished through community-building, well-being support and mentorship, along with academic, professional and leadership development. 
The Dean's Leaders Program is part of a suite of training programs available for D.V.M. students at the College of Veterinary Medicine. These programs support varied career interests, promote diversity and foster future career success. Each program has its own application and selection process. Examples include the following:
Biomedical-research-focused programs:
Career-interest-focused programs:
Eligibility
The Dean's Leader's Program is available on a competitive basis to D.V.M. students who have applied for and been offered Fall admission to CVM. They must be U.S. citizens, U.S. permanent residents, or students holding DACA, TPS, refugee, or asylee status. In addition, one or more of the following criteria must apply: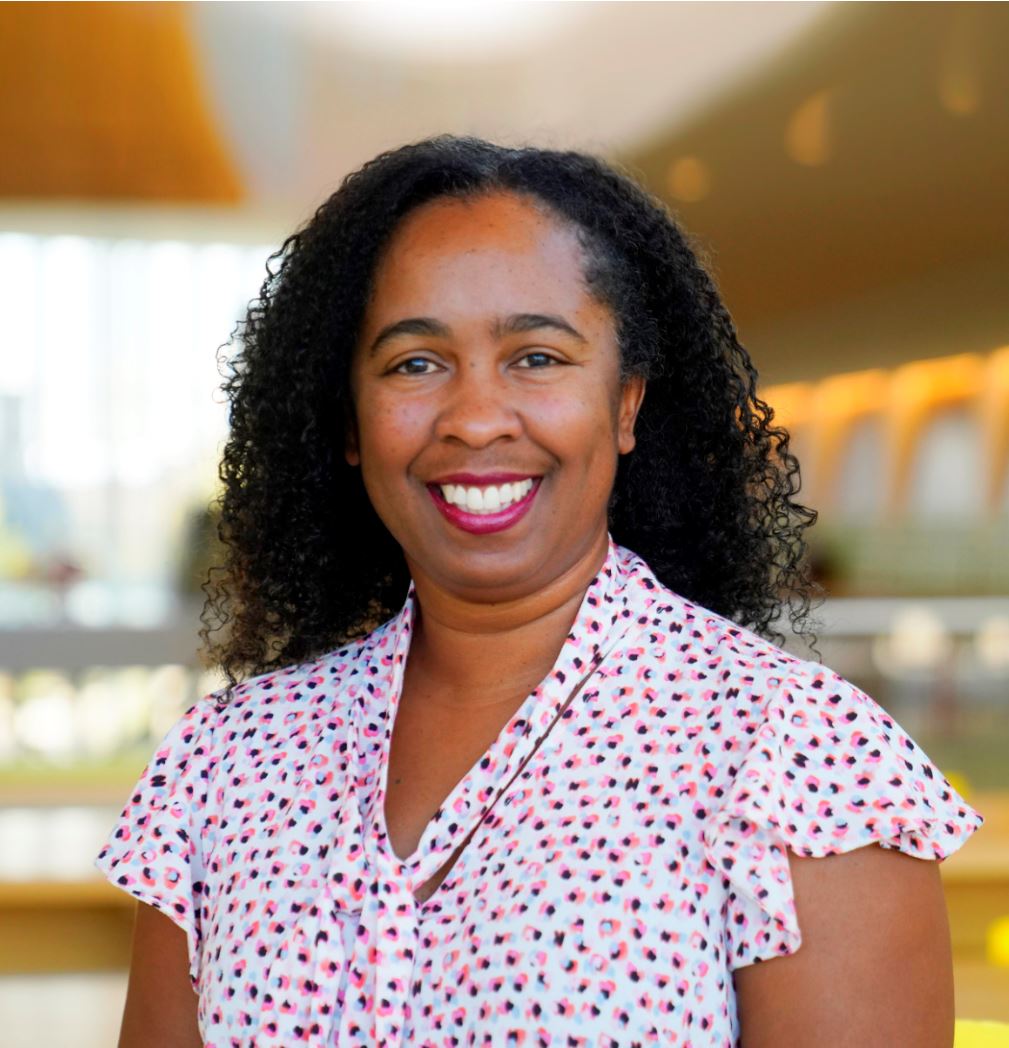 First-generation college graduate (neither parent/guardian has completed a baccalaureate degree)
Member of ethnic and/or racial groups historically excluded from and underrepresented in veterinary education: Black, Indigenous (Native American, Alaskan Native, Native Hawaiian, Native Pacific Islanders, other Indigenous peoples), Hispanic/Latina/o/x, and/or Southeast Asian
Other identities and/or experiences historically underrepresented and/or marginalized within veterinary education include but are not limited to the following: 

Those who manage a disability
Having a gender and/or sexual orientation identity historically underrepresented in veterinary medicine 
Those who identify as a military veteran
Those who have experienced disadvantages in education, housing, and/or food security

Single parents (children of, or student is a single parent)
How to Apply
Students who wish to be considered for the Dean's Leader program must submit a short statement of interest to address: how their personal background and experiences influenced their decision to pursue a D.V.M. degree, and how one or more of the identities (above) and/or experiences apply to them.
In addition, students are asked to provide insight on their potential to contribute to a community of inclusion, belonging and respect where Dean's Leaders representing diverse backgrounds, perspectives, abilities and experiences can learn and work productively and positively together to transform the veterinary profession.The template for the statement of interest will be included in materials sent to students who have been offered Fall admission.
Participation
Students admitted to the Dean's Leaders Program will be recognized as CVM Dean's Leaders and will be invited to participate in community, academic, leadership and professional activities specific to this program sponsored by the Office of Inclusion and Academic excellence and its partners.
Participation in the Deans Leaders Program will not prevent students from taking advantage of other programs, but coordination will be needed in some situations (e.g., summer research opportunities). 
The Dean's Leader Program provides a cohort of D.V.M. students with various comprehensive, supportive, enriching and transformative personal and professional experiences. Cohort selection will be based on a holistic review of applicants' D.V.M application materials and supplemental statement and timely receipt of materials by the Dean's Leaders team. Selected students' systems appointment dates will begin the first week of June each year.
Dean's Leaders members are required to begin participation in the on-campus program the summer before their first fall semester, continuing through their graduation from the D.V.M. program. The deadline for Dean's Leaders program participation commitment is April 15th (the same as Admissions Decisions).
Summer 2023 Programming
Week

Dates

Topic/Theme

1

June 5-9

Overview, Community Building & Setting Expectations
 

2

June 12-16

DVM Curriculum Module Overview I
 

3

June 19-23

DVM Curriculum Module Overview II

4

June 26-30

Leadership & Career Development

5

July 3-7

Research & Faculty Shadowing

6

July 10-14

Creative Problem Solving & Capstone Preparation

7

July 17-21

Clinical Shadowing & Capstone Practice

8

July 24-28

Summer Symposium and DLP Certificate Ceremony

9

July 31-August 4

Transition to Independent Housing
The Student Experience
Daily activities:
Practical preparation for the CVM curriculum, including:
Academic and extracurricular engagement opportunities with CVM leadership, faculty, and staff
Problem-based learning skills
Tutor group cases
Test-taking techniques
Lab shadowing
Training in well-being and life skills, such as:
Stress management
Communication
Mindfulness
Tours, meetings and workshops including:
Cornell University Hospital for Animals (CUHA)
Teaching Dairy Barn
Animal Health Diagnostic Center (AHDC)
Lab of Ornithology
The Janet L. Swanson Wildlife Hospital
Various departments within CVM/CUHA
Fun, engaging and community building activities like:
Tie-dye
Team Scavenger Hunt in collaboration with the Cornell Team & Leadership Center (CTLC)
Bowling
Lawn games
Rock climbing in collaboration with Cornell Outdoor Education (COE)
Living:
Campus housing for the full duration of the program is provided to Dean's Leaders Program participants at no cost to the student.
Dining:
Students are provided an unlimited meal plan and Summer Bucks to dine at a variety of locations on campus.
Transportation:
We purchase TCAT bus passes for students to allow ease of travel on and off campus. Those with vehicles pay for parking passes of their choice.
Summer Job Guidelines:
Participants in the Dean's Leaders Program (DLP) are expected to fully participate in all required programming for the duration of the 8-week summer program. This programming is created ahead of time and remains subject to change based on a series of factors (which include but are not limited to: changes in weather, faculty/staff availability, and extenuating circumstances). Programming times range, yet our goal is to have students participate in programming from 9am to 2pm/3pm Monday through Friday. 
Students are welcome to seek employment on or off campus over the summer with the understanding that their jobs will not conflict with the program obligations, which include in-person participation and assignments to be completed outside of the classroom. Should a student's employment conflict with DLP resulting in four (4) or more absences without notice or extenuating circumstances, they risk losing their summer stipend.
Capstone Project:
The summer culminates in a Summer Symposium where participants present their posters to an audience of peers and mentors showcasing:
Background and lived experience
Academic interests
Academic success plan
Keys to success
Student Testimonials
"The experience was wonderful. I would do it over again one hundred percent…I have never felt so heard and seen by an administration in my life." – Ashley Stroud, D.V.M. '26
"Dr. Ragin and her team have been incredibly supportive and have proven to be invested in our success as a group and as individuals… They have spent a lot of time listening and being responsive to our needs before we even started classes as prospective students and now as students in the thick of classwork… I hope that people are encouraged to apply to Cornell Vet and are not discouraged for fear of not seeing anyone who looks like them. I believe Cornell Vet is trying very hard to make anyone and everyone welcome to study here, and I hope that initiative continues and the message of inclusion and commitment to diversity spreads and propagates for everyone to know." – Rebecca Jaramillo, D.V.M.'26
 "The program has allowed me to smoothly transition into a new setting and build a community with mentors and students…Throughout the summer months, there were several lectures on how to study, well-being, and personal growth. Every aspect of the program has thus far contributed to my time in veterinary school. Without the exposure I have received throughout my time in the Dean's Leaders program, the transition to the pace of veterinary school would have been much more difficult." – Joshua Farris, D.V.M,'26