Donor Stories
Learn how our donors make a difference in the lives of animals and humans
Investing in our future scientists
---
Solving Big Problems - Investing in our future scientists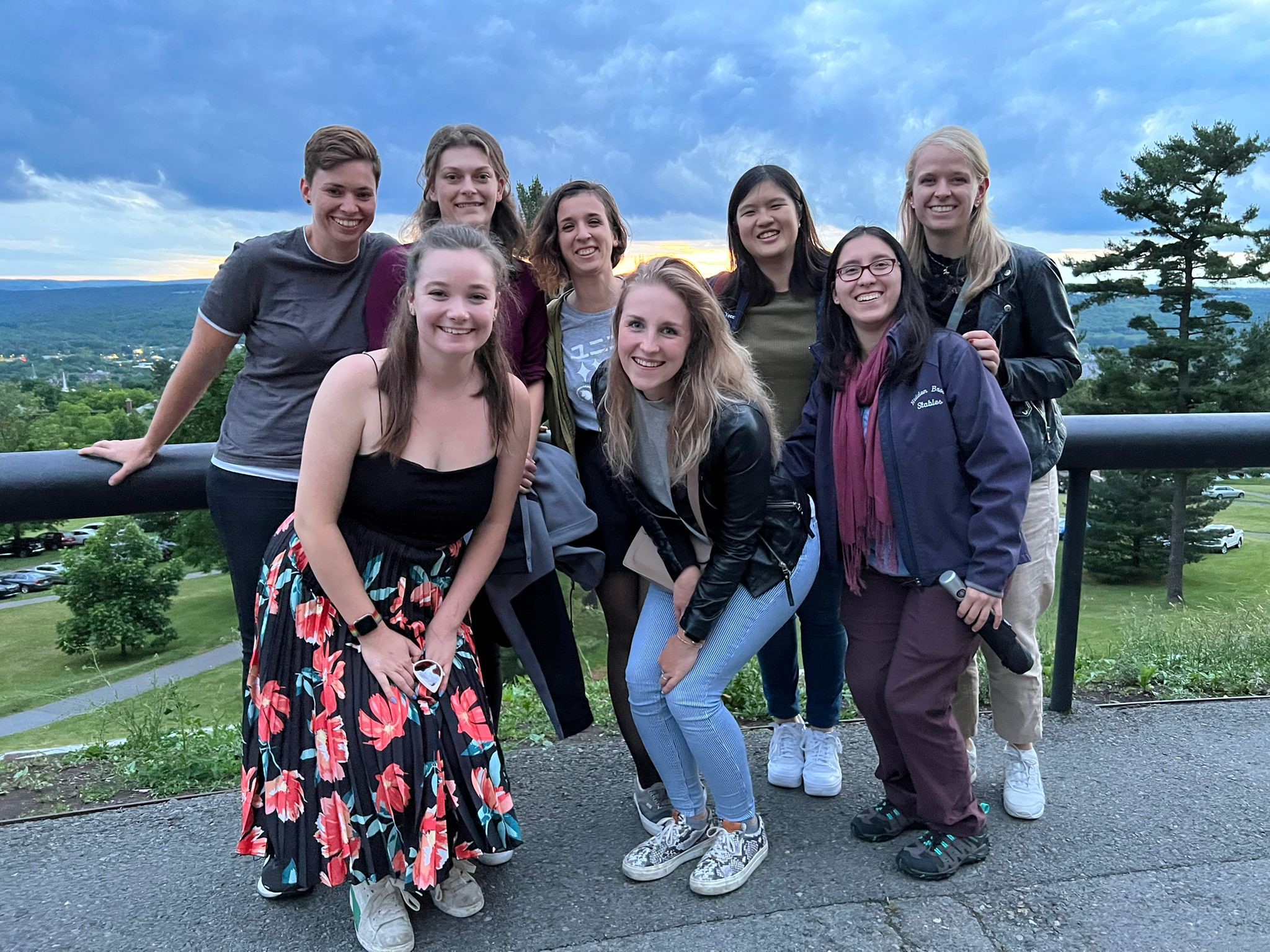 The Cornell Leadership Program for Veterinary Students is an internationally recognized program that provides a summer research experience for highly talented DVM students who are interested in a career as a veterinarian in research and discovery. The program was founded 32 years ago, and since, over 600 students have participated from veterinary schools throughout the world. Nearly 50% of participants have entered careers in research and discovery.
The program is research oriented, with each student who participates being assigned to a different lab across the Cornell College of Veterinary Medicine. Throughout the ten-week summer program, these students focus on a faculty guided research project, as well as participate in modules, workshops and group discussions, all exposing students to the prospects of different career paths in veterinary research, from private industry to careers in public health.
The 2022 program kicked off on June 6th and welcomed a cohort of 16 students from across the country and the world to the University campus and to the Baker Institute. Co-Directed by Baker Institute faculty members, John S. L. Parker, BVMS, Ph.D. and Gerlinde Van de Walle, DVM, Ph.D., the program was originally started by Drs. McGregor and Fraser in 1990. The program is made possible through awards from Federal agencies, foundations, Universities, and other private sector sponsors.
One family member of a long-time supporter of the program, Michael Parker, of the Albert C. Bostwick Foundation, and a Baker Institute/Cornell Feline Health Center Advisory Council member, recently had the opportunity to visit Baker and participate in some of the learning modules with this year's students.
Parker states, "This was my first time interacting with the Leadership students, and I came away with so many take-a-ways. This group is poised, smart, international and extremely engaging."
Parker was able to participate in a role-playing module orchestrated by Dr. Fraser, in which students, and Parker were assigned roles at a 'made-up' college. They acted out their assigned characters, solving problems and developing solutions as a group. "These types of activities bring out so many aspects of leadership that are so important," states Parker. "I was especially delighted to have been assigned a role by Dr. Fraser that he had given my Uncle 15 years ago when he participated as a student in the program."  
"It is clear that even in just the first week of the program, there has been a bond created among the students here, and that is so powerful. I encouraged them to stay in touch with each other. You never know what this experience and these relationships will lead to. A perfect example is the fact that Dr. Sarah Caddy, a former Leadership Program student, will be joining the Baker faculty as one of the newest members of the Baker community later this summer."
When asked about why this particular program has been one that his family foundation has been interested in supporting over the years, Michael shares, "Outcomes are important to us. We are excited about solving big problems, and while research can often take a long time, the impacts can be massive. We see that with the Veterinary Leadership Program. This program is important for creating scientists, and these future scientists will make a big difference in the world of veterinary research."
We are all excited to see what the future holds for this group of young scientists.
---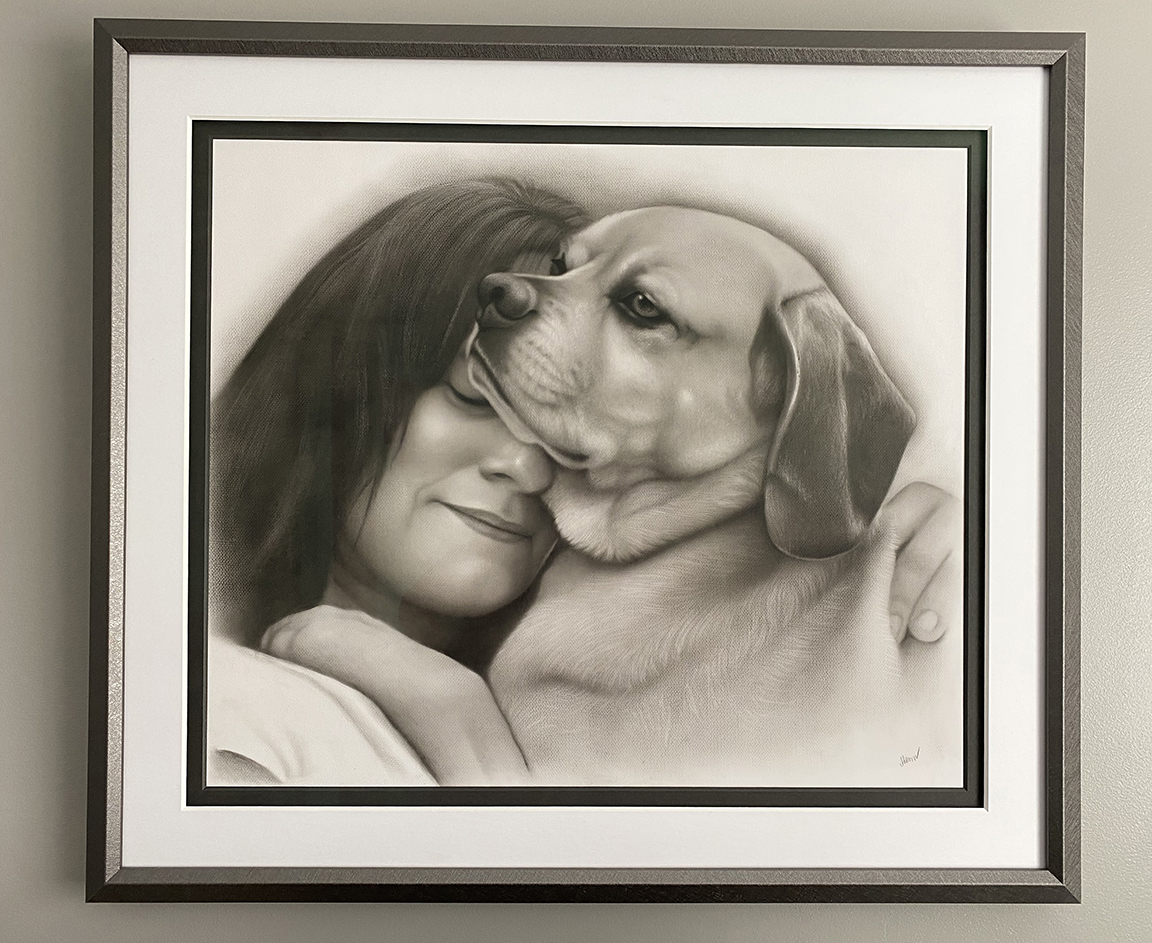 "Kyle was pretty much my human child in a dog body. When he passed, I wanted to find a way to honor him and I decided I wanted to do a walk," states Tina Visalli, Kyle's "mama" and organizer of Kyle's Legacy, a nonprofit organization formed in Kyle's memory.
Kyle was a lovable 11-year old Puggle when the family lost him to cancer.
Tina first learned of the Baker Institute for Animal Health when her veterinarian made a donation to the Baker Clinic Memorial Giving Program in memory of Kyle. She reached out to the Institute to learn more, and shortly after received an unexpected email from current Baker Institute Director at the time, Luis Schang, MV, PhD.
"We needed somebody to be the beneficiary of the funds we were raising from the walk, and when I received the email from Dr. Schang, and I learned more, I was very touched. This is what we were looking for, someone who's actually doing work in canine cancer research and will hopefully be making breakthroughs and make a difference," said Tina.
Dr. Schang informed Tina of the research specific to canine cancer taking place in Dr. Scott Coonrod's lab. In a collaboration with Dr. Charles Danko, Dr. Gerlinde Van de Walle, and Dr. Roy Cohen, all Baker Institute faculty, Coonrod's laboratory is working to find targeted treatments for hemangiosarcoma, a common and often untreatable form of cancer in dogs. Using new sequencing technologies developed in Danko's laboratory and mouse cancer models, Coonrod's team is identifying the genes that make these tumors tick, then they aim to test drugs specifically intended to target the pathways that those genes control.
The first year of Kyle's Legacy walk and other smaller fundraisers they held took off with great success.
"After that first year, Dr. Coonrod surprised me by saying, 'would you like me to come speak at your walk?' and I think I fell off my chair," states Tina. Dr. Coonrod attended the walk, which Tina has chosen to hold annually in Kyle's favorite place, Borderland State Park in Easton, MA. She states, "I think it meant a lot to the supporters to actually get to meet him in person and talk to him." Tina feels that this has made the biggest impact. Dr. Coonrod was able to describe the research, provide feedback and answer questions, and supporters were able to witness the real results that their dollars were supporting. 
Since forming Kyle's Legacy, Tina has continued to organize an annual walk with 100% of proceeds from ticket sales being directed to the Baker Institute. In addition, a portion of the proceeds raised outside of the walk at other events throughout the year also benefit research happening at the Baker Institute.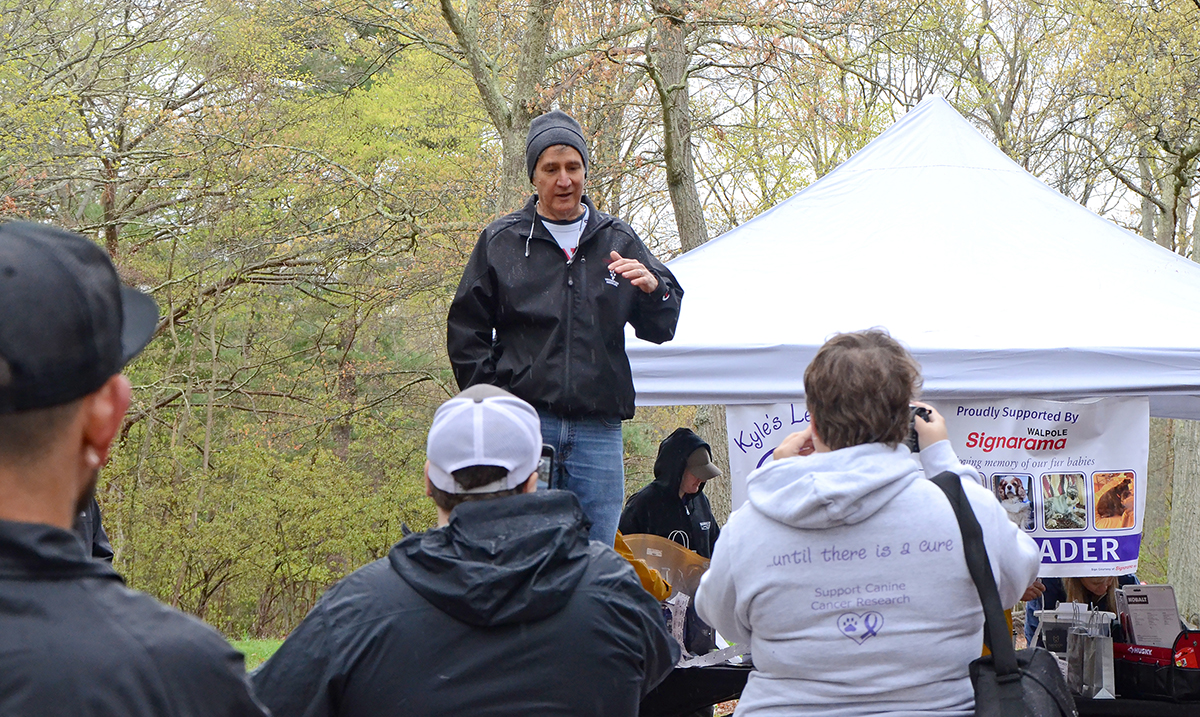 2020 is the fourth year of Kyle's Legacy walk, and Tina is happy to report that each year their donor support and participation grows. She's also thrilled to see that awareness around cancer research and specifically the type of research happening at the Baker Institute focused on canine cancer has grown.
We wish Tina and her supporters the best in future endeavors through Kyle's Legacy.  
---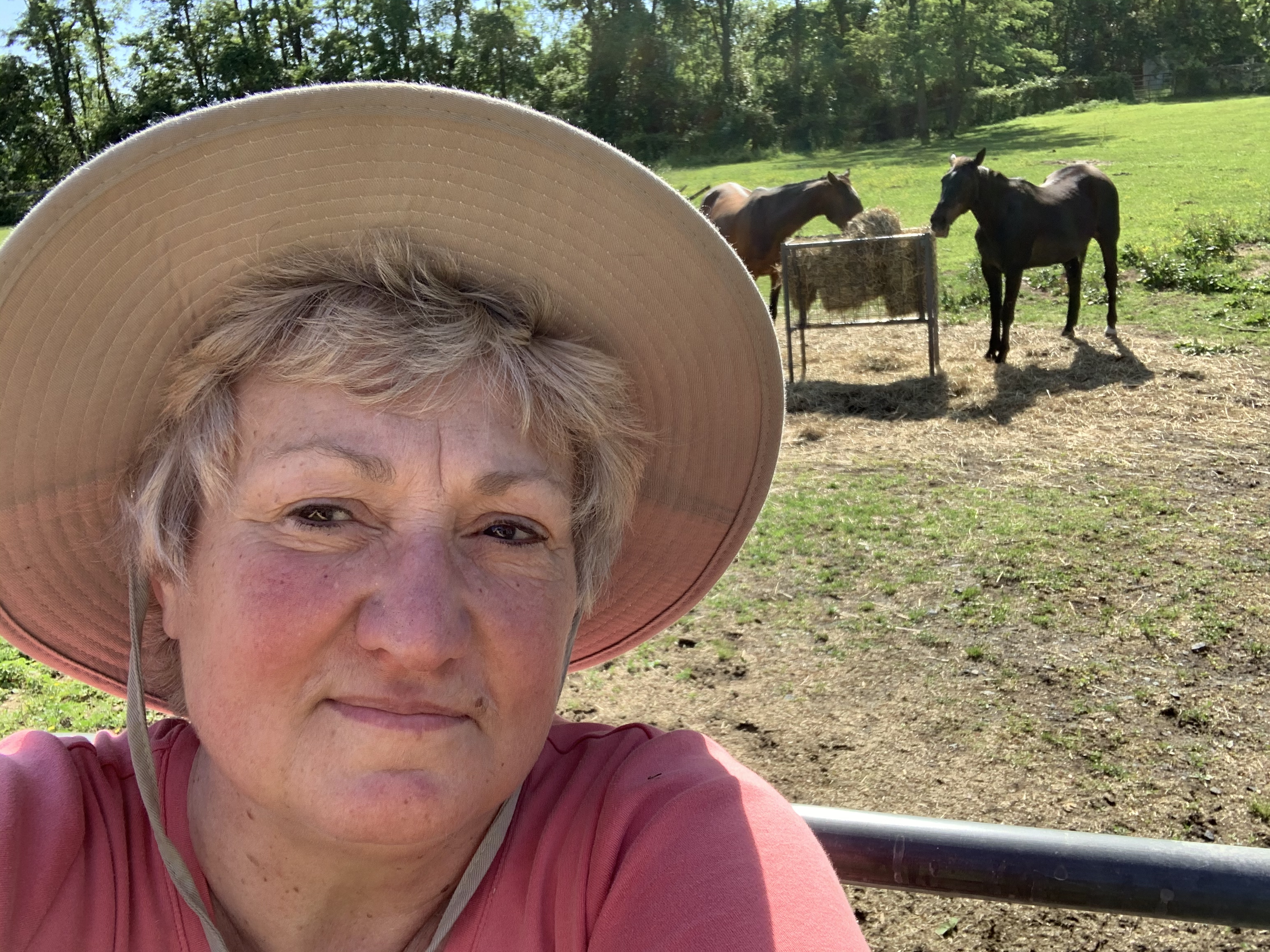 Dr. Joanne Bicknese, BS '75, DVM '78 Supporting the Institute from All Angles
Dr. Joanne Bicknese, a longtime Advisory Council member, has taken an active role in supporting the Institute's research and careers of its most promising trainees. She brings her expertise as a large animal veterinarian and more than three decades working for biomedical companies to the Council, which she chaired from 2000 to 2006.
Bicknese joined the Council in 1998 after meeting then-director Dr. Douglas Antczak. He opened her eyes to the incredible breadth of research occurring at the Institute.