Cat Lovers' Conference in New York City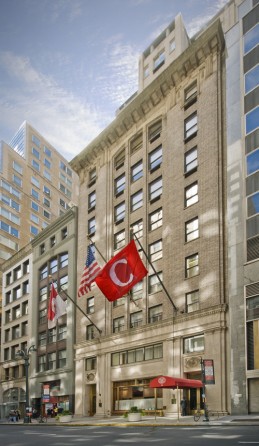 We are excited to invite you to our inaugural Cornell Feline Health Center's Cat Lovers' Conference, to be held at the Cornell Club in New York City November 14, 2015 from 9:00 AM to 5:00 PM.
Designed especially for owners and enthusiasts, this exclusive symposium will feature engaging presentations by specialists from Cornell University's College of Veterinary Medicine on important issues in feline health in an intimate and elegant setting. A delicious breakfast and lunch will be provided along with ample time to mingle with fellow attendees and speakers. A good time is guaranteed for all as we meet to learn and share our love of all things feline.
The cost to attend the conference is $199. Please visit our event website for more details.
Do not hesitate to contact us by phone (607-253-3443) or email if you have any questions.
Capacity is limited, so register now to ensure your seat at this exciting event.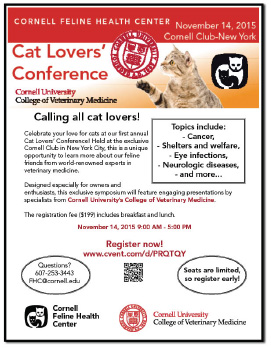 Share this: