Donor Stories
The world and its surroundings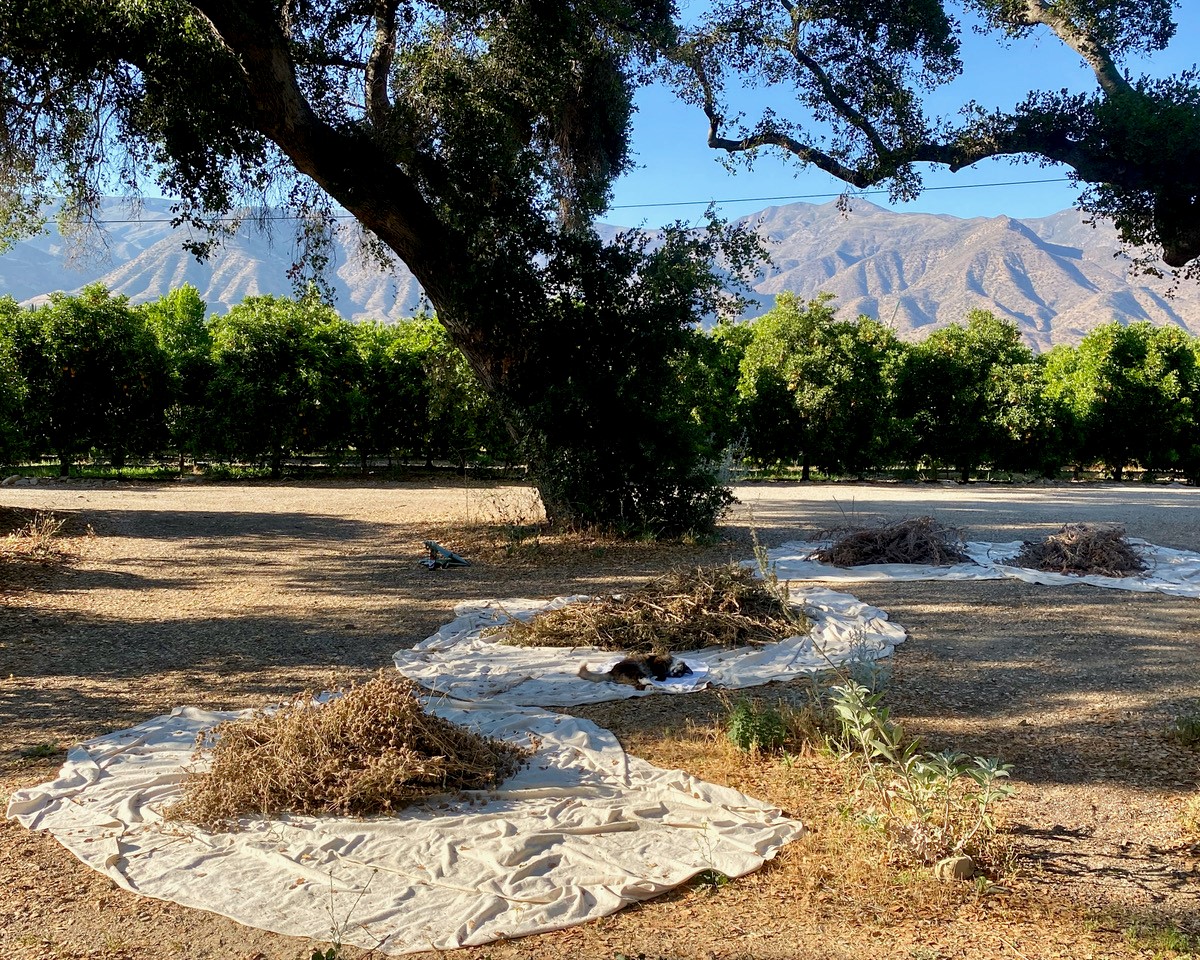 Quin Shakra is located in Southern California and manages The Plant Good Seed Company, a vegetable, flower and herb seed company serving home gardeners across the United States. Quin's livelihood inspires him to pay attention to the world and its surroundings, and his feline companion Ivan, has been with him through half of the company's decade-long life span. As Quin states, "Ivan has deepened my value and understanding of place."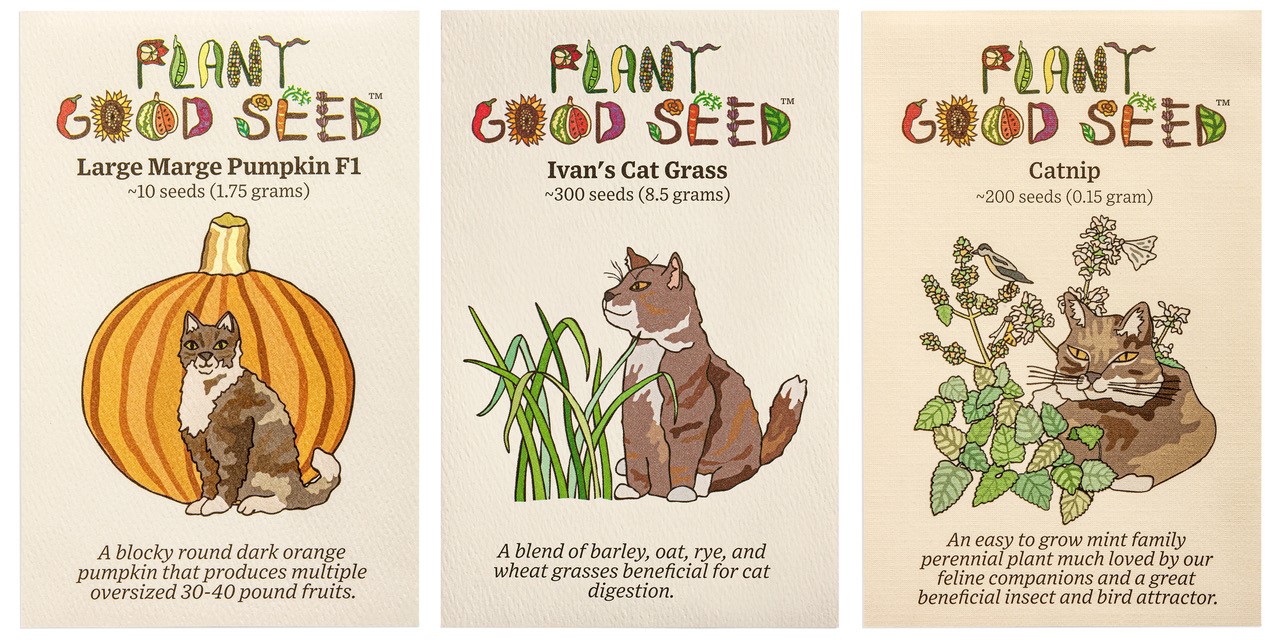 In 2017, Quin discovered the Cornell Feline Health Center (CFHC) through an internet search. "I was researching hyperthyroidism in cats, as Ivan has had major hurdles in his health journey, and the material published by the CFHC was my first glimpse into the world of specialty medicine for cats. That document was a life changer for him – it helped guide me to radioactive iodine therapy, which is essentially the only curative way to treat hyperthyroidism." states Quin.
Quin felt compelled to give back to the organization and has remained connected to CFHC ever since. His undergraduate and graduate education gave him a deep respect for the value of research. He states, "I am inspired by the sociologist Max Weber who, in the text of a lecture, Science as a Vocation, discussed the role of the sciences. He said that those dedicated to science must accept that their scientific discoveries are in essence meant to be extended and surpassed by those who come after us."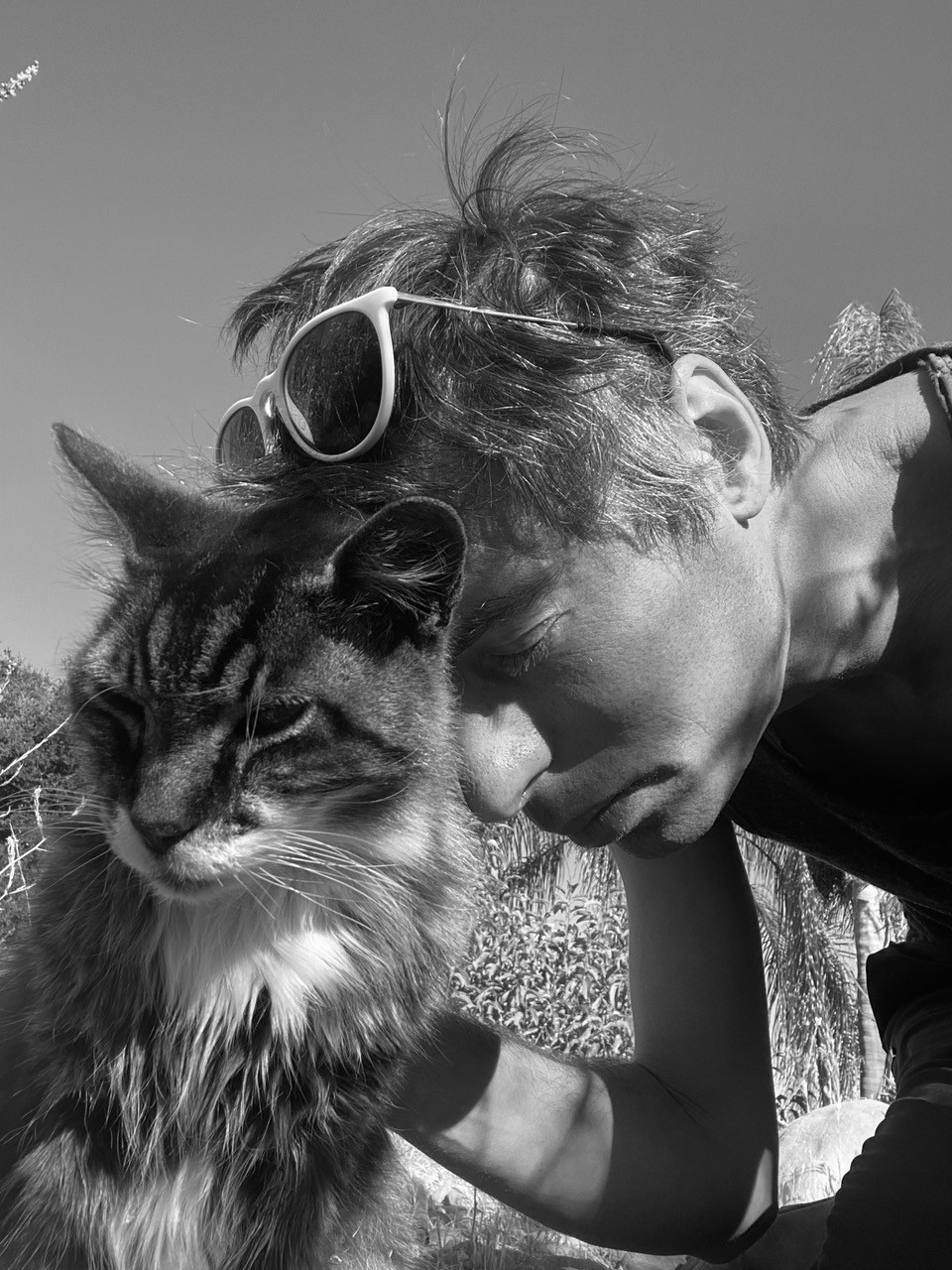 The research enabled through grants that the CFHC funds are the epitome of this statement. Findings by Cornell researchers are built upon year after year and continue to lead to life-saving discoveries that are improving the health and well-being of cats everywhere. These grants are made possible through the dedicated support of CFHC's donors like Quin.
"I feel proud to be able to give back to the larger feline medical community at Cornell increasingly every year, and I love the webinars and the community of scholars that the CFHC brings together. I am not a hugely economically successful individual. I hope to have many good years left in my life, and feel very lucky to make a living doing what I love. I am without kids and so I have committed to dedicating half my life's value to the Cornell Feline Health Center in the eventuality of my passing."
We are so grateful to Quin for his dedication to the CFHC, to Ivan, and to the many other cats that his support will go to help in the future.
---
A Heart for Rescuing Strays
Jacky has long been a cat lover. She and her family have welcomed a number of cats into their lives over the years. That is why it was especially hard when the family was faced with the loss of not only one, but three of their beloved cats to cancer in a short seven-year window. Jacky decided she wanted to find a way to remember them in a way that mattered.
So on Jacky's birthday this year, rather than receiving cards and presents, she asked her friends and relatives to instead recognize her birthday by making a gift to the Cornell Feline Health Center.  
Renee Bayha DVM '86 and Cornell University College of Veterinary Medicine alum, was someone Jacky met shortly after moving to Pound Ridge, NY. She took a feral kitten she rescued from the woods to Renee at the local veterinary clinic. "For many years I trapped feral cats and brought them to Renee for neutering and vaccinations before releasing them," states Jacky. "Over those years, we had three feral cats who chose to stay with us, and ended up living their best lives in a "condo" replica of our house that my husband built them."
Renee became an integral part of caring for Jacky's family pets and numerous feral cats over the years, and it was Renee that first introduced her to the Cornell Feline Health Center. When Jacky was faced with the loss of her beloved cat Mandy, she explained, "I want to help further the studies to eradicate cancer in felines."
When asked why she chose Cornell to make a gift, Jacky states, "There are many reasons for starting the donation process." Jacky was impressed when she learned about the ongoing research impacting cat's health that is made possible through the Feline Health Center's Research Grant Program. Losing her cats to cancer made her want to do something that could benefit other cats facing the same fate. Her gift is one that will honor the memory of her loving cats Mandy, Cassie and Carly by supporting ongoing research that impacts feline health while advancing education and outreach to cat owners and veterinary practitioners everywhere.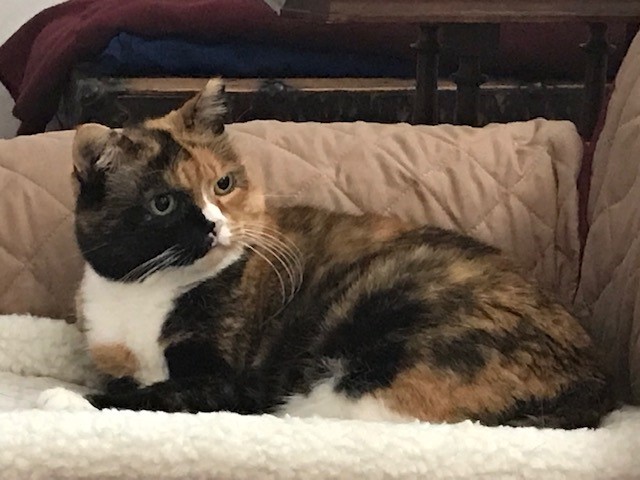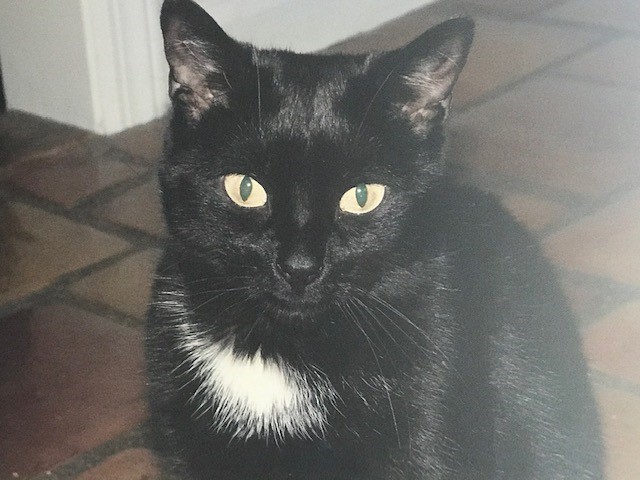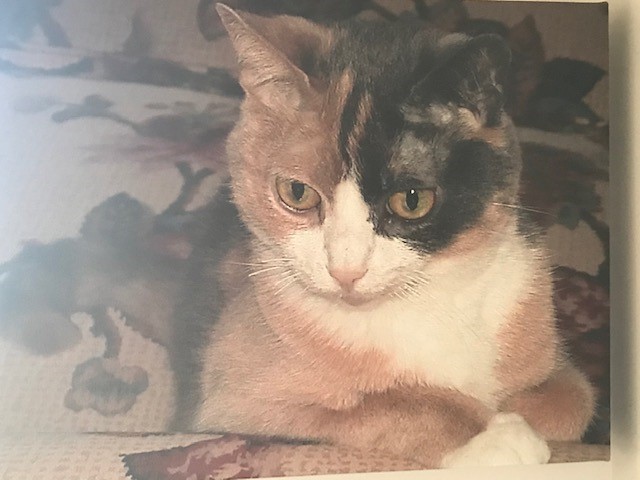 Photos (provided by Jacky) from left to right:
Mandy is a muted calico that Jacky captured as a feral cat in 2017. She passed away from lymphoma in June of this year (2020).
Carly was a rescue from an abusive situation. She passed in 2015 from lung cancer.
Cassie was a kitten rescued from the streets of NYC. After a lengthy adoption she lived with Jacky and her family for 8 years prior to passing from fibrosarcoma.