Veterinary Research Tower Conference Rooms
Veterinary Research Tower and Reservations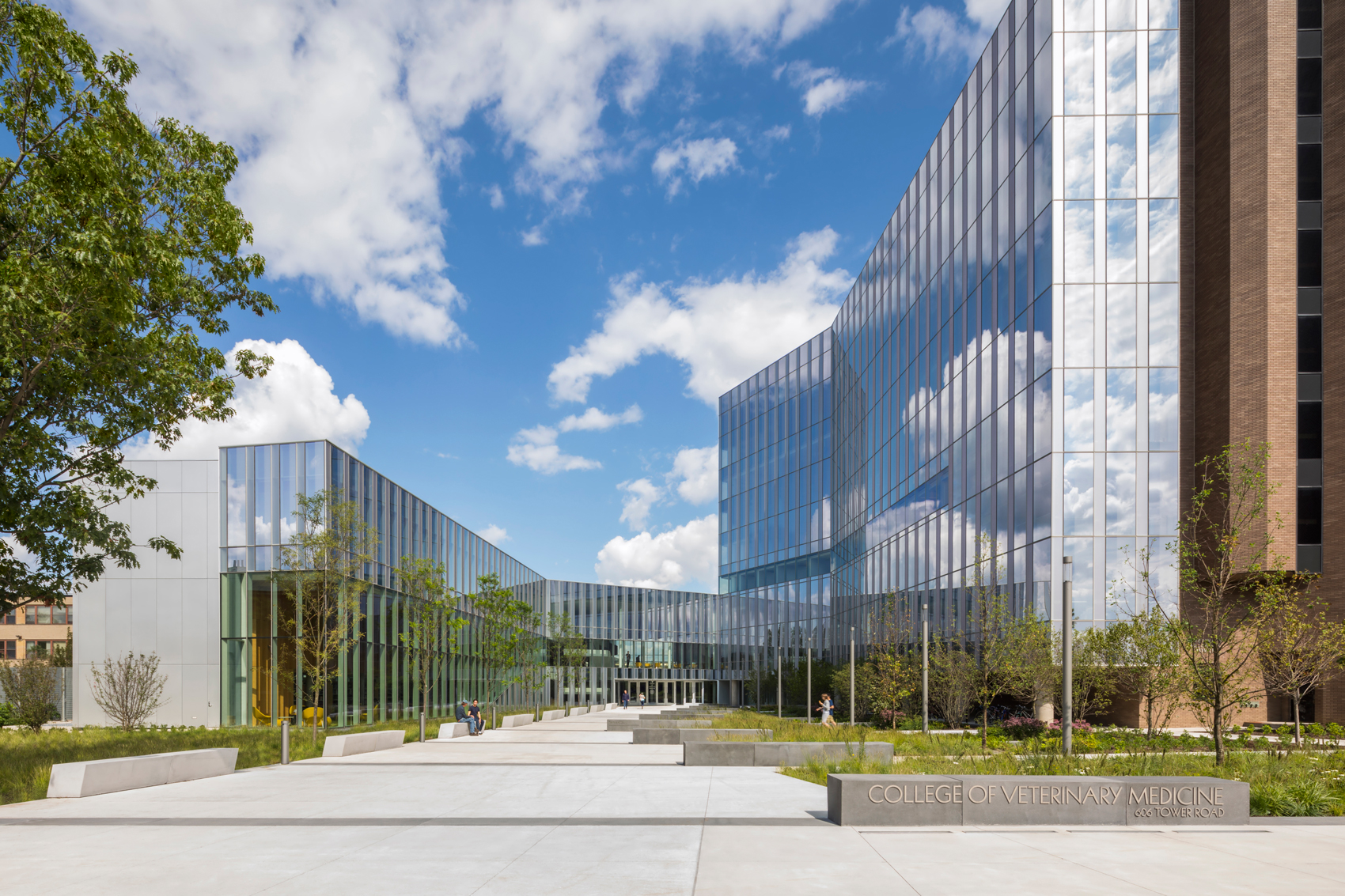 Cornell University's College of Veterinary Medicine is an internationally recognized leader in veterinary education, research, diagnostics, and animal care.  Here, a redesigned entry plaza and re-clad Veterinary Research Tower welcomes students, faculty, and visitors and opens into a light-filled gallery. This new design significantly increases the energy efficiency of the new spaces as well as the existing Research Tower, featuring sustainably-harvested wood as well as local and recycled materials.  A new curtainwall on the existing Research Tower replaces a single-paned glass façade providing improved thermal performance.
Room Reservations
To reserve a room, click the name of the desired location to open in a new window or tab to find an available time slot.
Once an available time slot has been identified, return to this Veterinary Research Tower Reservation page and use one of the reservation guides below to make a reservation.

If you have any questions, please email VRTConfRooms@cornell.edu. 
For more information about other rooms at the Vet School (lecture halls, tutor rooms, anything in Schurman Hall, etc.), visit the CVM Room Scheduler.
Share this: