Derek Cavatorta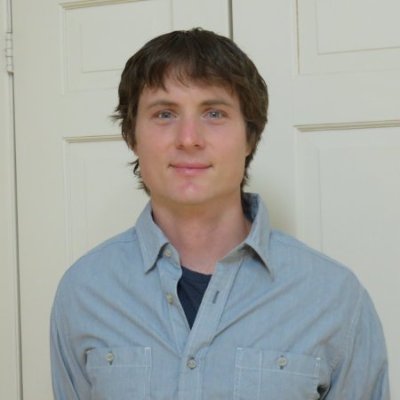 Derek Cavatorta 
Field of Immunology & Infectious Disease
Faculty Mentor: Dr. Julia Bevailaqua Felippe
Current Position: Large Animal Veterinarian, SRH Veterinary Services
Brief Biography
Derek Cavatorta was one of three students admitted to the Combined DVM/PhD degree program in the fall of 2004. During his 8-year graduate program, Derek simultaneously completed veterinary school and earned a PhD in equine immunology. His dissertation research contributed to the understanding of how horses respond to vaccination, and he hopes this knowledge will enhance his ability to provide the best possible medicine to his patients. A lifelong endurance athlete, he has completed several marathons and spends much of his free time running and biking on the back roads around Essex county.
Education
PhD, Immunology, Cornell University, 2012
DVM, College of Veterinary Medicine, Cornell University, 2010
BS, Animal Science, University of Massachusetts at Amherst, 2004.
Publications & Presentations
Cavatorta DJ, Erb HN, Felippe MJ. Activation-induced FoxP3 expression regulates cytokine production in conventional T cells stimulated with autologous dendriftic cells. Clin Vaccine Immunol. 2012 Oct; 19(10):1583-92.Epub 2012 Aug 1. PMID: 2285393
Cavatorta DJ, Erb HN, Flaminio MJ. Ex vivo generation of mature equine monocyte-derived dendritic cells. Vet Immunol Immunopathol. 2009 Oct 15; 131 (3-4):259-67. doi: 10.1016/j.vetimm.2009.04.019.Epub 2009 May 4. PMID: 19477020
Cavatorta D, Starczak V, Prada K, Moore M. 2005. J. Cetacean Res. Manage. 7(1):39-42.
Aug 2005-Cornell University Leadership Program, oral presentation: "Experimental Infection of a Foal with Equine Herpesvirus 5"
Dec 2008-Cornell University Department of Microbiology and Immunology, WIP Seminar, oral presentation: "Investigations Into The Equine Primary Immune Response."
2008-Cavatorta, DJ, Erb, HN, Flaminio, MJ. "Ex Vivo Generation of Mature Equine Monocyte-Derived Dendritic Cells." (In prep).
Share this: