Alexandra Hommer, Current Student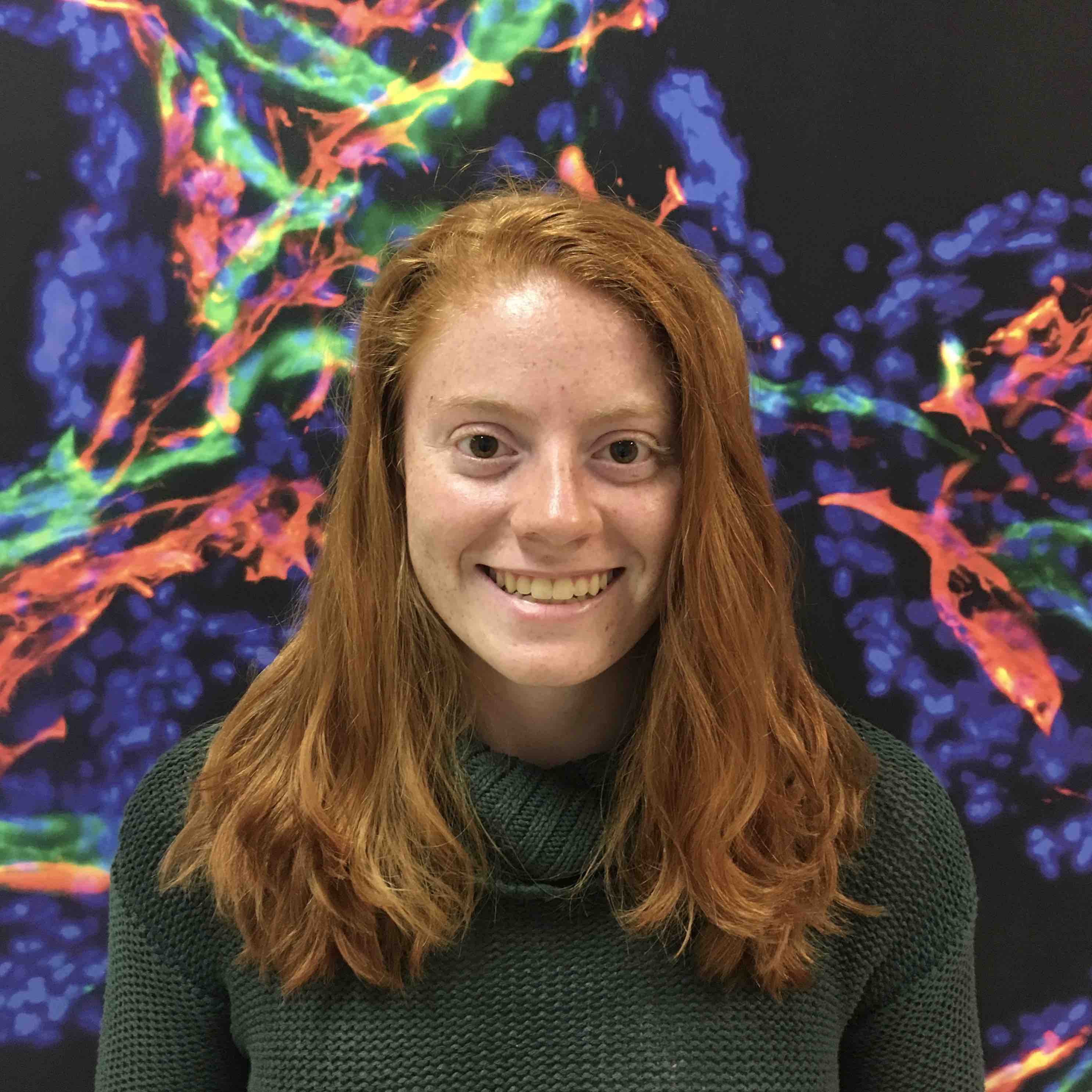 Alexandra Hommer
Brief Biography
Alexandra grew up in Monroe Township, New Jersey next to a horse farm that inspired her journey to pursue veterinary medicine. She attended the University of Massachusetts Amherst for a dual degree in Biochemistry and Molecular Biology and Animal Science. There she developed her passion for research in Dr. Stratton's lab while biophysically characterizing a protein important for memory and learning. Alexandra also became interested in the field of reproduction medicine the summer of her freshman year after working with many Standardbred breeding programs As a DVM-PhD student, Alexandra hopes to combine these interests and improve the health and welfare of animals and believes that the perspective of veterinary medicine will give her a unique outlook into her future research career. Outside of lab Alexandra enjoys horseback riding, exploring new places and spending time with her friends, family, and dog.
Research Interests
Alexandra is interested in pursuing the biophysical characterization of proteins involved in embryo development as well as exploring the molecular mechanisms of memory across organisms. She would like to be involved in translation research that can have broad applications across species.
Education
BS in Biochemistry and Molecular Biology at the University of Massachusetts Amherst, 2020
BS in Animal Science at the University of Massachusetts Amherst, 2020
Publications
Torres‐Ocampo, A.P., Özden, C., Hommer, A., Gardella, A., Lapinskas, E., Samkutty, A., Esposito, E., Garman, S.C., and Stratton, M.M. (2020). Characterization of CaMKIIα holoenzyme stability. Protein Science 29, 1524–1534.