Student Activities
---
The Cornell University College of Veterinary Medicine is known for its thriving student community and breadth of extracurricular clubs. Here, you're bound to find a group that helps you balance your studies, meet new people and have fun!
Here are few examples of our most popular student activities.
Dance Collective
This group brings together anyone who loves art, music and dance. As a non-audition-based dance group open to students of any level and style of dance, it serves as a creative outlet for students who would like a fun and casual way to express movement and meet others with similar interests during its bi-monthly open classes.
UltraSound
UltraSound is the college's very own a cappella singing group, providing a creative outlet for singing enthusiasts. There are no auditions and rehearsals are held once a week for two hours. Our repertoire ranges from contemporary tunes by Billy Joel, Duran Duran and Van Morrison to doo-wop and jazz, and we regularly perform at several college functions.
The Cornell Veterinary Players
Did you know Cornell is the only veterinary college with an active theater company? The Cornell Veterinary Players brings together students, staff, faculty and friends who have a penchant for theater to produce fully fledged musical productions. Come be part of the cast or crew; there's something for everyone — from lights to costumes, set building to make-up, playing in the pit orchestra or of course being a star of the stage!
Animal Health Hackathon
Cornell's Animal Health Hackathon is an interdisciplinary event which brings together students from across degrees, majors and schools to create solutions to needs in veterinary health care. Students have the chance to network with professional mentors, meet with industry sponsors, attend entrepreneurship workshops, enjoy complimentary food and swag and and have the chance to win $9,000 in cash prizes for their business ideas! 
The groups listed above are just a small example of the student organizations available. Check out the full breadth of our extracurricular offerings here.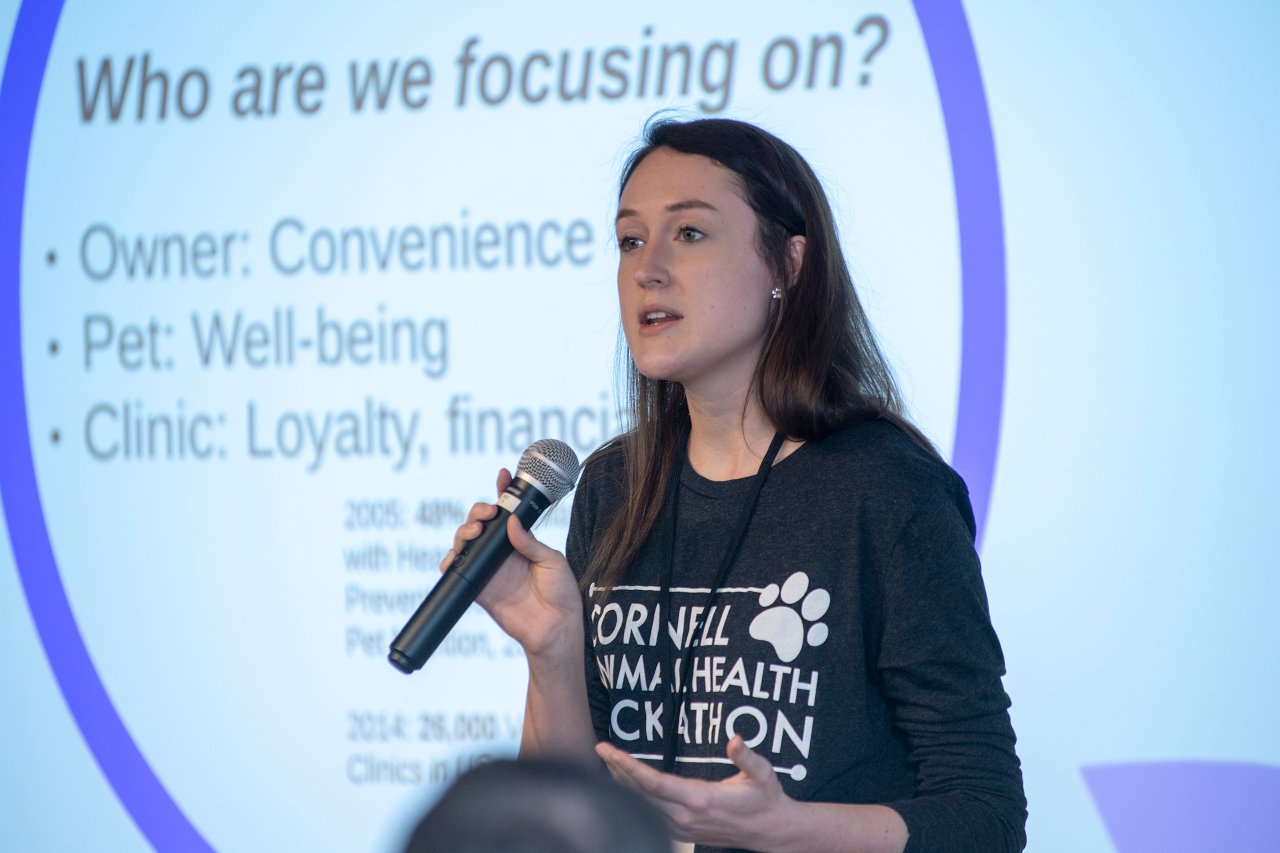 Lifelong friendships and memories
Listen to alumni remember their time as students and how their created lifelong friendships and memories