Improve the health of people, animals, and the environment.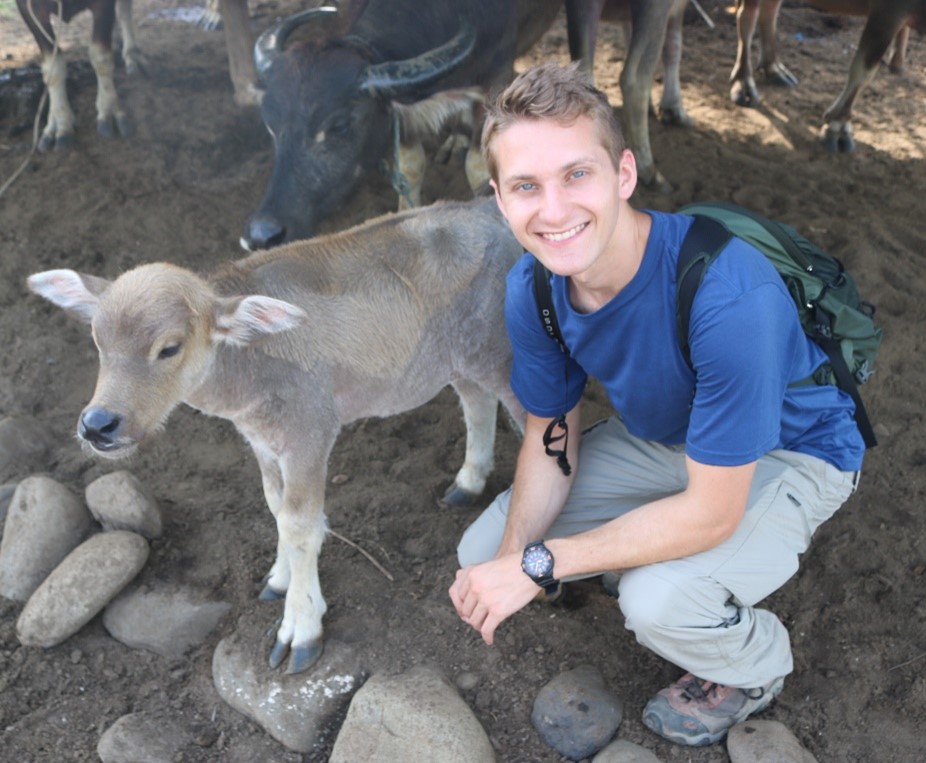 From the devastating impacts of the COVID-19 pandemic to apocalyptic wildfires, hurricanes, droughts, and famines, current events serve as stark reminders that our own health and well-being are intimately tied to how we treat the natural world.
Our scientists and practitioners work on campus and around the world to improve public health outcomes, strengthen local and international food systems, and catalyze wildlife conservation efforts— all while training the next generation of One Health professionals. Our applied work turns science into policy and impact, helping to promote human health, livelihoods, and food security, while securing a future for biodiversity. This includes fighting to stop the spread of COVID-19 and other emerging diseases – from developing potential vaccines and fast and accurate diagnostic tests, to reducing harm by promoting equity, and preventing future pandemics by promoting sustainable food systems, restoring ecosystems, and exploring international frameworks to eliminate unnecessary wildlife trade and consumption.
As one of the original architects of the One Health movement almost two decades ago, Steve Osofsky, D.V.M. '89, director of the Cornell Wildlife Health Center and Jay Hyman Professor of Wildlife Health & Health Policy, has spent his career focused on how the health of wildlife, domestic animals, people, and the environment are all inextricably linked. At what he describes as a critical juncture in the history of human civilization, Steve notes that "Whether we're talking about the global climate crisis, biodiversity loss or preventing the next pandemic, our collective future depends on how well we treat the natural world."
"While I thoroughly enjoyed working with cattle, sheep, and goats (and the occasional backyard chicken) in a clinical setting, my career interests are focused on the systems-level in global health. I aim to apply my livestock-focused veterinary knowledge and skills to improve rural livelihoods and environmental health in the developing world."
Eric Teplitz, D.V.M '20, Ph.D. Candidate
Alexander Travis, director of Cornell's Master of Public Health (MPH) program and Chair of the college's new Dept. of Public and Ecosystem Health, echoes these truths. "COVID-19 and climate change really demonstrate that we can no longer afford to disregard how we interact with the environment. Many of the most pressing public health challenges of our time arise from the unsustainable ways that people are interacting with the planet."
Solving the world's most pressing health challenges requires an interdisciplinary, collaborative approach. Steve, Alex and a wide range of other faculty experts at the college are leading the way in pursuing integrative One Health solutions that benefit the health of people and nature alike.
With its young Master of Public Health program and a recently launched Cornell Wildlife Health Center, the college is working harder than ever to train the next generation of One Health leaders grounded in the broader realities of global governance, environmental, socioeconomic and equity challenges.
"Our fundamental goal is to help humanity make more holistic, better-informed decisions, in terms of land- and ocean-use planning, public health policy, and environmental conservation. It's absolutely critical that we do this to leave a hopeful future for our children and grandchildren," notes Steve.
With  your help, our One Health experts can continue to carry-out cutting-edge applied research, guide scientifically sound policy development, and train future leaders— all to make our world safer and healthier for all.
Will you help make our world a safer and healthier place for all living things?
COVID-19 Research
Support the College of Veterinary Medicine's efforts to address the health challenges caused and exacerbated by COVID-19
Master of Public Health (MPH) Program Support
Unique in being founded on principles of sustainability, equity and engagement, our young program needs support for additional faculty to teach, practice, and do applied research that changes the world.
Cornell Wildlife Health Center Support
Support the Cornell Wildlife Health Center's deployment of innovative, science-based approaches to secure a healthy future for wildlife, people, and planet.
 
Create an Endowment
Opportunities to create an endowment to support One Health innovation and training are available and can be tailored to meet your philanthropic and financial planning needs. We're here to help. Contact Alison R. Smith at ars1@cornell.edu to begin this conversation.