Black History Month: Looking back and moving forward
Wednesday, February 1, 2023 - 9:44am
Since 1976, Black History Month has celebrated the achievements of Black Americans and highlighted their role in U.S. history. The Cornell University College of Veterinary Medicine recognizes the pivotal role they have likewise played both at Cornell and in the veterinary field at large.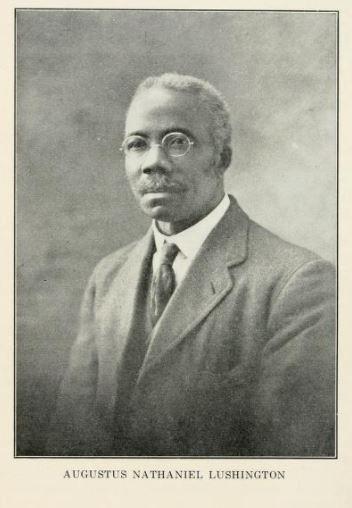 In this historical retrospective, we will guide readers through profiles of several Black pioneers who studied at the College of Veterinary Medicine, starting with our first reported Black scholar, Dr. Augustus Nathaniel Lushington.
"It's important to identify and appreciate the work of Black forerunners in veterinary medicine. By understanding the context of our college and the profession at large, we can make better choices for progress now and in the future," said Lorin D. Warnick, D.V.M., Ph.D. '94, the Austin O. Hooey Dean of Veterinary Medicine.
"Black veterinary professionals have been part of the fabric of Cornell since the college's early years," said Dr. Melanie Ragin, assistant dean for inclusion and academic excellence. "They helped forge a path in this profession, and their contributions have made it possible for others to see themselves represented in veterinary medicine."
Although much progress has been made in terms of representation among veterinary students, Black students are still underrepresented across U.S. veterinary institutions. At Cornell, there are 490 veterinary students enrolled in the four current class years, the Classes of 2023-2026. Of those, approximately 80 come from underrepresented minority groups.
"Cornell's founding principle of '… any person …any study' means that we as a college are made stronger through a diversity of backgrounds, thoughts and experiences," Ragin said. "Feeling welcome and having a sense of belonging are crucial to meeting that founding principle, and for continuing to train bright, talented individuals to make a difference in the world."
Emphasizing the 'history' component of Black History Month is not to detract from the work, presence and contributions of Black community members who are active today at the College of Veterinary Medicine and indeed across Cornell. Each individual profiled in this series has a unique story, and we hope you will take time to read through the additional materials on their lives as well as the resources available at the end of each profile.
Cornell's earliest recorded Black veterinary scholar
Veterinary medicine has been taught at Cornell since shortly after its founding in 1865. Dr. James Law, a distinguished veterinarian, teacher and graduate of the Edinburgh Veterinary College in Scotland, came to Cornell in 1868, setting higher requirements for a veterinary degree than any other institution at that time.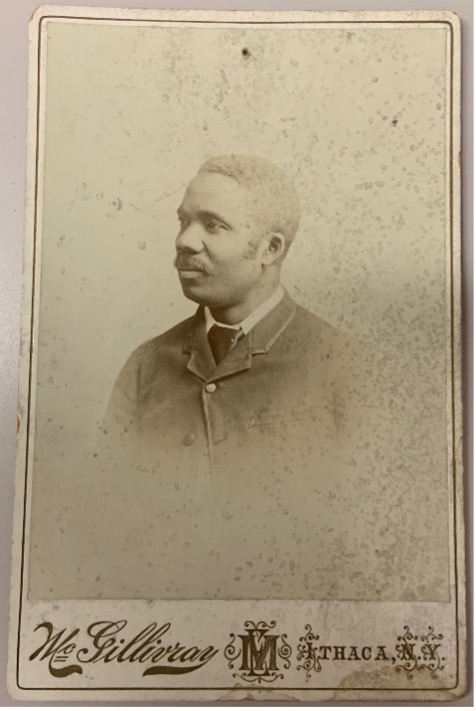 In 1871, the University Faculty passed a resolution requiring four years of study for a bachelor's in veterinary science and an additional two years for a doctorate in veterinary medicine, a degree previously unavailable from any institution in the United States. For the next 20 years, Law lobbied state legislators for funding to expand Cornell's veterinary program into a genuine college. He succeeded in 1894, when the New York State Veterinary College was established — now known as the Cornell University College of Veterinary Medicine.
During these early years, the composition of students was predominantly white and male. When the university opened in the fall of 1868, Law's first classes included students who were working toward degrees in agriculture and the biological sciences, and a few "Special Students" who were pursuing veterinary degrees. Special Students were individuals studying at Cornell on recommendation from a faculty member; they were allowed the same courses and scholarly advantages as degree-earning students, but would instead receive a certificate signed by the professor upon completion.
Dr. Augustus Nathaniel Lushington was one such student. He enrolled at Cornell in 1890 initially to study medicine, but his interest in the veterinary field grew. His courses included "Veterinary Science," taught by Law himself, making Lushington the first recorded Black man to study veterinary medicine at Cornell.
Born on the island of Trinidad circa 1861, Lushington earned good grades as a youth and was certified in a teacher training course in 1878. He taught in government schools on Trinidad, where he was promoted to a principalship. After several years, some spent in Venezuela working for the railroad industry, Lushington made his way to Binghamton in upstate New York in 1889 to pursue higher education. There he met his first wife, Elizabeth Naomi Gavino Hubert, and started a family.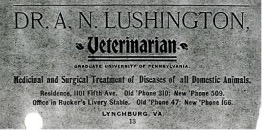 To make ends meet during his time as a Special Student at Cornell, Lushington worked as a custodian in the Anatomical Library and as an animal caretaker for Dr. Burt Green Wilder, professor of physiology in the Department of Comparative Anatomy and Zoology. Upon completion of Law's "Veterinary Science" course, Lushington received his signed certificate, and in 1893, he was listed as a member of the executive committee of the Cornell Medical Society, alongside two other landmark veterinary professors, Drs. Pierre Fish and Grant Sherman Hopkins.
Ultimately, however, Lushington decided to pursue his doctorate in veterinary medicine in Philadelphia, at the University of Pennsylvania School of Veterinary Medicine, where in 1897, he became the first Black man to earn the V.M.D. degree. He practiced veterinary medicine first in Pennsylvania, then in Virginia for nearly four decades, primarily in large animal medicine. He was also a member of the National Medical Association, which was established in 1895 during an era when the majority of Black physicians, dentists, pharmacists and veterinarians were disenfranchised from professional organizations.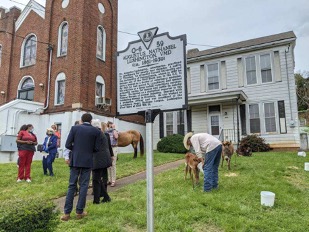 Although Lushington's private practice was busy, he often faced racism from white clients, some of whom refused to pay him for his services. Lushington took on other jobs in Lynchburg, Virginia to support his family, including as a statistician and reporter for the U.S. Bureau of Animal Industry and as a city meat inspector. He was also promoted to associate city probation officer for the municipal court. Moreover, Lushington was prominent in the community as a member of the African American branch of the Masons and St. Luke's fraternal organizations, the Lynchburg Chamber of Commerce, as president of the Lynchburg Negro Business League, and senior warden of the Chapel of the Good Shepherd Episcopal Church.
Lushington died in February of 1939, and is buried at Forest Hill Burial Park. There is a historical marker in his honor at his Lynchburg residence, and the University of Pennsylvania displays his portrait in the lobby of the Gladys Hall Rosenthal Building.
Researched by Susanne Whitaker
Written by Melanie Greaver Cordova
---
Much has been recorded about Lushington's remarkable life. To read more, please visit the following resources
"A great day for Old Penn: Its graduates the greatest class in its long history." The North American, 10 June 1897.
"Augustus Lushington, class of 1897." Bellwether Magazine, University of Pennsylvania, 2003.
Augustus Nathaniel Lushington Biography. Brief Biographies.
Augustus N. Lushington. History of the American Negro, 1921.
Belmead, St. Emma's Industrial and Agricultural Institute. Society for Architectural Historians.
Boris, J.J. Who's Who in Colored America: A Biographical Dictionary of Notable Living Persons of Negro Descent in the United States. 1927.
"Class of 1897." History of the School of Veterinary Medicine of the University of Pennsylvania from 1884-1934, 1935.
Commencement exercises. University of Pennsylvania, 1897.
Dr. Augustus Nathaniel Lushington. Caribbean Elections.
Dr. Augustus Nathaniel Lushington. Find-a-Grave.
General Alumni Catalogue of the University of Pennsylvania. University of Pennsylvania, 1917.
"Jones R. State historical marker 'Augustus N. Lushington, VMD' to be dedicated in Lynchburg." Virginia Department of Historical Resources, 8 April 2021.
"Lushington, Augustus Nathaniel." The National Cyclopedia of the Colored Race, 1919.
Lushington Collection. Lynchburg Public Library, 1910.
Optional and Special Students. The Cornell University Register, 1890.
"Prominent Negro dies at Floyd Street home." Lynchburg Daily Advance, 12 February 1939.
"Smith R. State historical marker unveiled on 5th St. recognizing first Black veterinarian." The News & Advance, 17 April 2021.
Additional resources to help mark Black History Month have been compiled by Cornell University Diversity and Inclusion
Cornell resources
Additional resources