Education and engagement: The Waller brothers
Wednesday, February 22, 2023 - 10:38am
The story of pioneering Black veterinary graduates from the College of Veterinary Medicine has unfolded over decades, in fits and starts. Dr. Augustus Nathaniel Lushington began to forge the path by being the first Black man to take veterinary classes at Cornell in the 1890s, though he completed his doctorate at the University of Pennsylvania. Nearly two decades later, Kirskey Louis Curd followed in his footsteps to become the first Black CVM alumnus in 1912. Another 65 years passed before the first Black alumnae, Lila Miller '74, D.V.M. '77, and Rochelle Woods '74, D.V.M. '77, earned their degrees.
In the interim, however, the year 1918 saw three Black graduates. At the time, this was the largest crop of male Black veterinary students to ever graduate from Cornell in a single year. All three went on to have successful careers in veterinary medicine. W.H. Seabrook, D.V.M. 1918, ran a private practice in New York City, while Abram J. Jackson, Jr., D.V.M. 1918, worked with the federal meat inspection service.
The third Black man in their cohort, Owen Meredith Waller, Jr., D.V.M. 1918, stood out for being the second Waller to earn his degree in short succession. His older brother, Ray Benson Potter Waller, D.V.M. 1917, had graduated just one year prior.
The Waller family tradition
Considering the Waller brothers' background, perhaps their path comes as no surprise. As children, Ray and Owen were steeped in a highly educated and medically interested family, whose tradition of civic engagement they would continue in their own lives.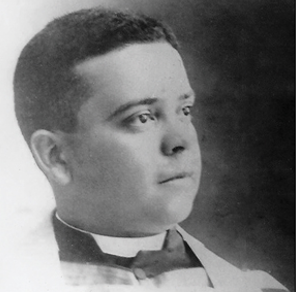 Their father was Rev. Dr. Owen M. Waller, Sr., a prominent physician in Brooklyn, New York. Born in Eastville, Virginia, in 1868, he had studied at St. John's Classical College at Oxford University in England and the General Episcopal Theological Seminary in New York before being ordained by Bishop Potter in 1893. That same year, the reverend married Lillian M. Ray, the daughter of Dr. Peter William Ray, who had helped found the Brooklyn College of Pharmacy in 1886.
After earning his M.D. degree from Howard University in 1903 and establishing his private practice, Waller was as engaged civically as he was professionally. On the medical side, he served as captain of the Reserve Surgeon Division of the New York City Police Department and was a member of the National Medical Association and the New York State Medical Society.
In the community, the reverend worked hard to lift Black Americans. As rector of St. Luke's Episcopal Church in Washington, D.C. from 1896 until 1904, he led a congregation active in civil rights, Black liberation, education and economic equity, and social justice reform. He went on to become one of the co-founders of the NAACP in 1909.
Waller and his wife Lillian had four children. All three sons entered the medical profession. While Ray and Owen became veterinarians, their younger brother, Dr. Cyril August Waller, graduated from the College of Dental and Oral Surgery at Columbia University and practiced dentistry in Brooklyn. Ellen Cordila Waller, the youngest, graduated from a four-year college, married attorney Charles Wesley Jones in 1926, and lived in Detroit, Michigan.
The reverend and his wife died within several months of each other in 1939 and are both buried at Cypress Hills Cemetery in Brooklyn.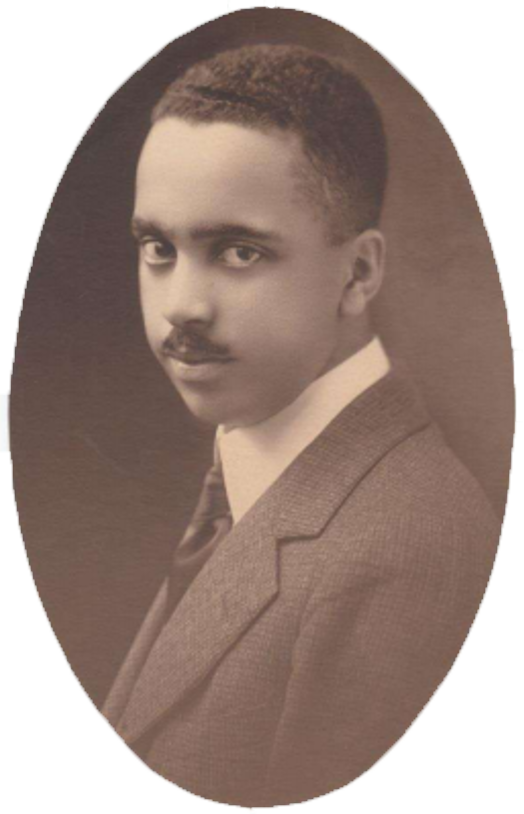 Ray Benson Potter Waller, D.V.M. 1917
Ray Benson Potter Waller was the eldest of the Waller brothers, born Nov. 4, 1893 in Philadelphia. He attended secondary school in Brooklyn and enrolled at the New York State Veterinary College at Cornell University in 1913.
After receiving his D.V.M. degree in 1917, Waller took a position as veterinary inspector with the USDA Bureau of Animal Industry at the Albert Lea Packing Company in Albert Lea, Minnesota. He was accompanied by his wife Myrtle M. Black, whom he had married in Bradford, Pennsylvania on April 5, 1914.
By 1925, the couple had moved back to New York City, where Waller established a dog and cat clinic at Seventh Avenue and 147th Street in Harlem. From 1927, he worked for the city's Department of Health as a veterinarian. Shortly before his death, he accepted a state civil service position as a parole officer.
True to his roots, Waller was also actively involved in civic and political affairs. He served as president of the Harlem Civic Association, vice-president of the Harlem Business Men's Club, officer of the Colonial and North Harlem Community Camp, and organizer of the Ray Potter Waller Civic Association and the Poosepahtuck Democratic Club. A 1931 run for the office of district leader of the Twenty-First Assembly District as the Harlem Progressive Democratic Association candidate ended in defeat by the white incumbent.
Waller passed away unexpectedly at age 40 on May 7, 1934, when he developed chronic broncho-pneumonia after an appendectomy. Like his parents, he was buried at Cypress Hills Cemetery. He and his wife Myrtle are not known to have had children.
Owen Meredith Waller, Jr., D.V.M. 1918
The second-oldest of the Waller children, Owen, was born Feb. 9, 1895 in Philadelphia. He came to Ithaca after graduating from Boys High School in Brooklyn.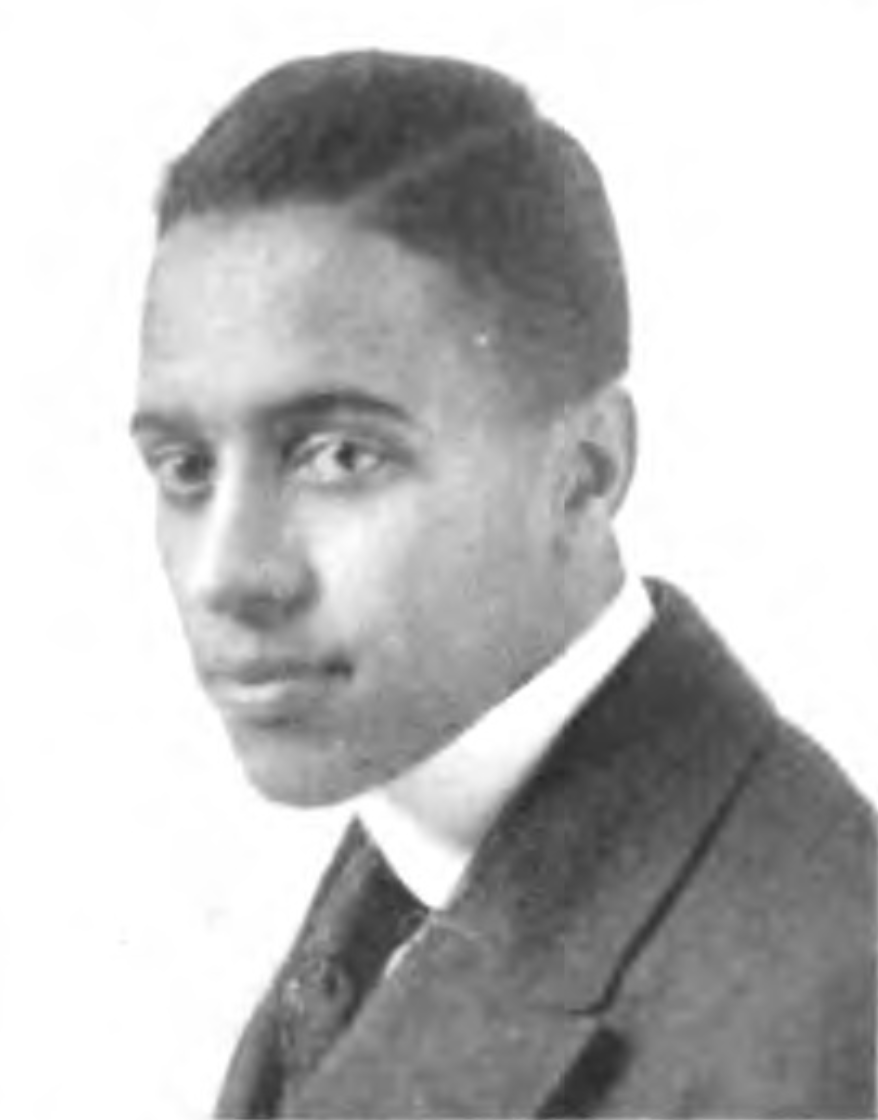 At Cornell, the younger Waller – nicknamed "Doc" – was a member of the Alpha Phi Alpha fraternity for Black students and was active in athletics. He staunchly supported the right of Black students to participate in varsity athletics, not least because his classmates, W.H. Seabrook and Abram J. Jackson, Jr., were stars in baseball and track. Waller penned an influential essay on "The Colored Man as an Athlete" in support of his friends.
Following graduation in 1918, Waller worked as a veterinary inspector for the USDA's Bureau of Animal Industry based in Omaha, Nebraska at the Cudahy Packing Company. As of 1931, he was in private practice at 201 West 120th Street in Harlem. His employment also included serving as a U.S. Post Office employee for several years.
After a two-week-long illness, Owen Waller Jr. died on Thanksgiving Day, Nov. 23, 1939 at age 44 – the third family member to pass away within nine months, following his parents. He was never married.
Research by Susanne Whittaker
Written by Olivia M. Hall
Further reading about the Waller family is available at the following resources.
New York Evening Post. June 2, 1909.

Obituary. Brooklyn Daily Eagle. May 5, 1934.

"Owen Meredith Waller, Jr." The Cornellian. 1918.

"Ray Waller dies at 40: veterinarian passes away after confinement in hospital." New York Amsterdam News. May 5, 1934.

"Rev. Dr. Owen Meredith Waller (1868-1939)." Old West Baltimore: A Celebration of People, Place, and Legacy.

"Rev. Owen Meredith Waller, Sr." Find-a-Grave.

"Seizure of Second Assembly District by Italians spurs Harlem democrats." New York Amsterdam News. July 22, 1931.

"A veterinary student's contribution to the history of African-American DVM education." Perspectives in Veterinary Medicine. Feb. 6, 2014.

"Waller, Meredith Owen (1868-1939)." Jane Addams Digital Collection.

"Waller, Owen Meredith, Jr. 15-18 DVM. Cudahy Packing Company, Omaha, Nebraska."  Cornell Alumni Directory. 1922.

"Waller, Owen Meredith." Who's Who in Colored America: A Biographical Dictionary of Notable Living Persons of African Descent in America. 1941-1944.