News Briefs
By Melanie Greaver Cordova, Krishna Ramanujan and Lauren Cahoon Roberts
Hackathon looks to solve animal health issues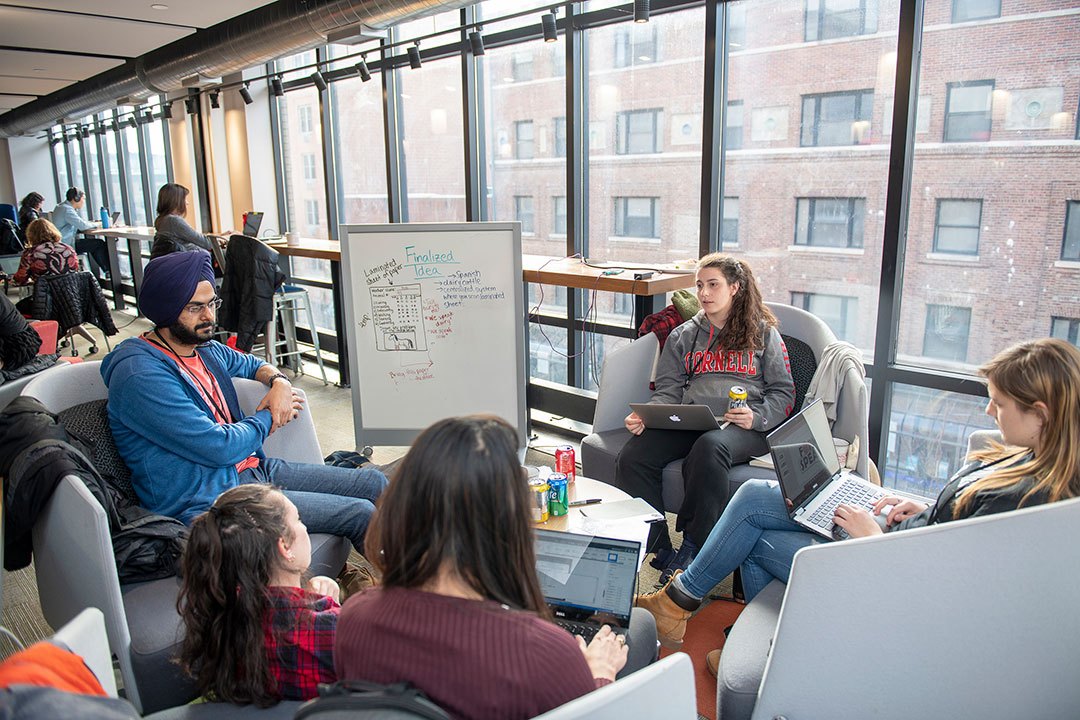 The college hosted its third-annual Animal Health Hackathon with Entrepreneurship at Cornell. Approximately 125 students formed 17 teams to develop business solutions to a diverse set of issues in veterinary medicine. The teams – featuring students from nearly every college and school on campus, and some from other universities – developed their products in a flurry of activity over a snowy weekend this January. Teams consulted with mentors, and IBM offered a workshop on design thinking.
The Lean Preen Machine team walked away with two of four prizes at the hackathon, winning Most Innovative Solution and the People's Choice Award. In addition to the standard soap and water used to clean birds after an oil spill, the team's design incorporates a sonicator, an existing technology used by jewelers and dentists, which sends safe, high-frequency sound waves through the liquid.
Best Market Ready Solution went to Farm Speak, a subscription service to help farmers and non-English speaking laborers overcome language barriers to report on cow health at dairy farms. The Stay on Track team – which proposed a simple, cheap and quick assessment for signs of orthopedic disease in racehorses – won the Best Vet Med Healthcare Solution award.
---
College launches new program to support early-career faculty and boost diversity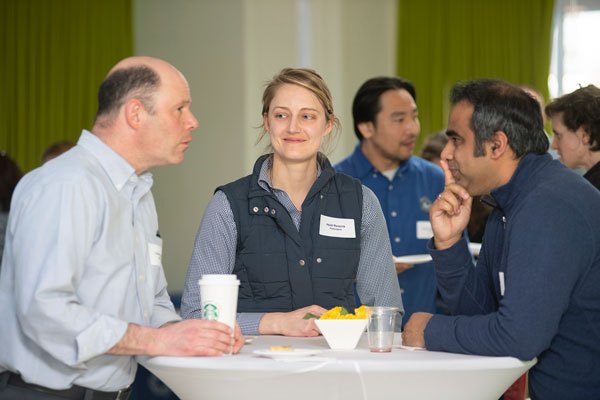 A new Cornell program helps early-career faculty navigate the constellation of challenges they face by cultivating key professional skills. The Program for Achieving Career Excellence (PACE) will offer targeted professionalization opportunities and work to increase diversity in departments that conduct research in the fields of human allergy and infectious disease.
"Early-career faculty are an underserved population," said Cynthia Leifer, Ph.D. '00, associate professor of immunology. "Cornell has successfully implemented similar programs to increase the diversity of students and representation of women, and now PACE will meet the needs of early academic professionals, especially URM faculty."
Leifer co-directs PACE with associate professor Dr. Hector Aguilar-Carreno. The program's advisory board, participants and faculty mentors come from colleges across Cornell. To be eligible, applicants must be within the first eight years of their initial faculty appointment and have research interests that align with the NIH-National Institute of Allergy and Infectious Diseases, which funds the program. PACE accepted its first round of 42 participants this semester, who will attend a grant writing course and professional development workshops, enjoy an individualized mentoring plan, and have access to a visiting scholar grant.
---
Caring for the best: Cornell at Westminster
Whether a pup is of sporting, working or toy ilk, they will all need veterinary care at one point or another — and, for the show dogs this year at the Westminster Kennel Club Dog Show, Cornell veterinarians were there to provide it.
Cornell University College of Veterinary Medicine and its Stamford, Connecticut-based satellite clinic Cornell University Veterinary Specialists are now the official providers of veterinary care at the Westminster Kennel Club Dog Show as part of a multi-year deal. Cornell veterinarians and students made their debut at the event last February, staffing both an informational booth and a veterinary medical care stations at the three-day event.
"It was a tremendously rewarding and educational opportunity for our veterinarians and students to provide care to the show dogs and consultation to their owners," said Lorin D. Warnick, D.V.M., Ph.D. '94, the Austin O. Hooey Dean of Veterinary Medicine. "We were honored to be able to showcase and share our expertise with such a passionate community of dog lovers, and we look forward to building on this relationship in the years to come."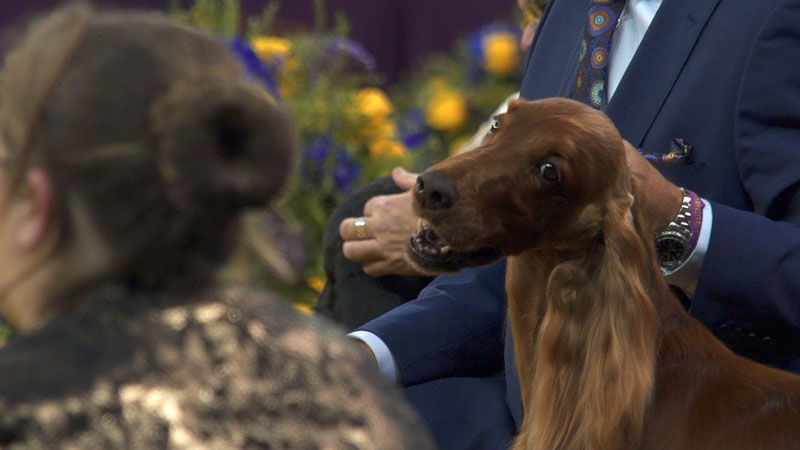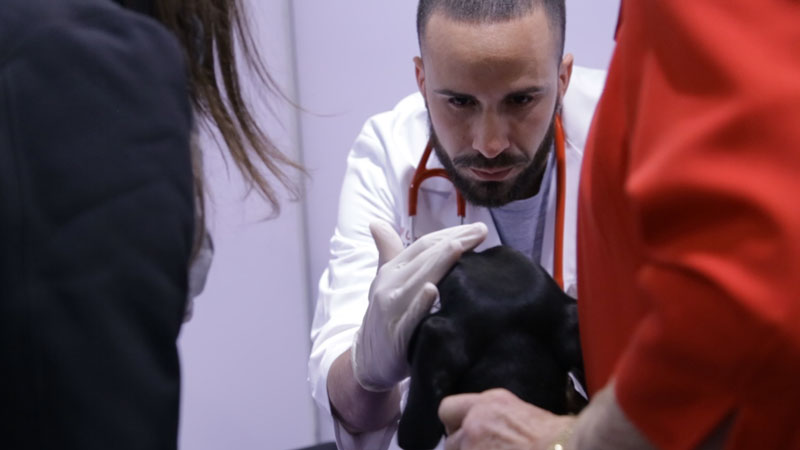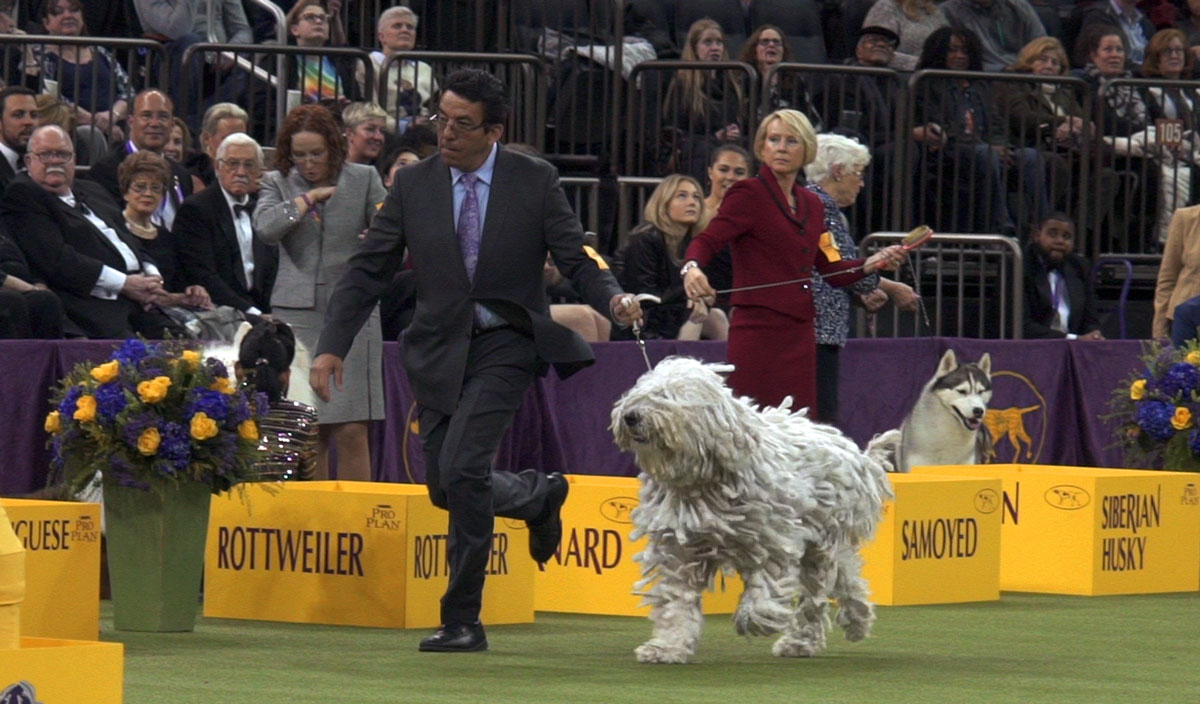 Photos by Rachel Philipson, Esy Casey and the Cornell College of Veterinary Medicine.
---
In memoriam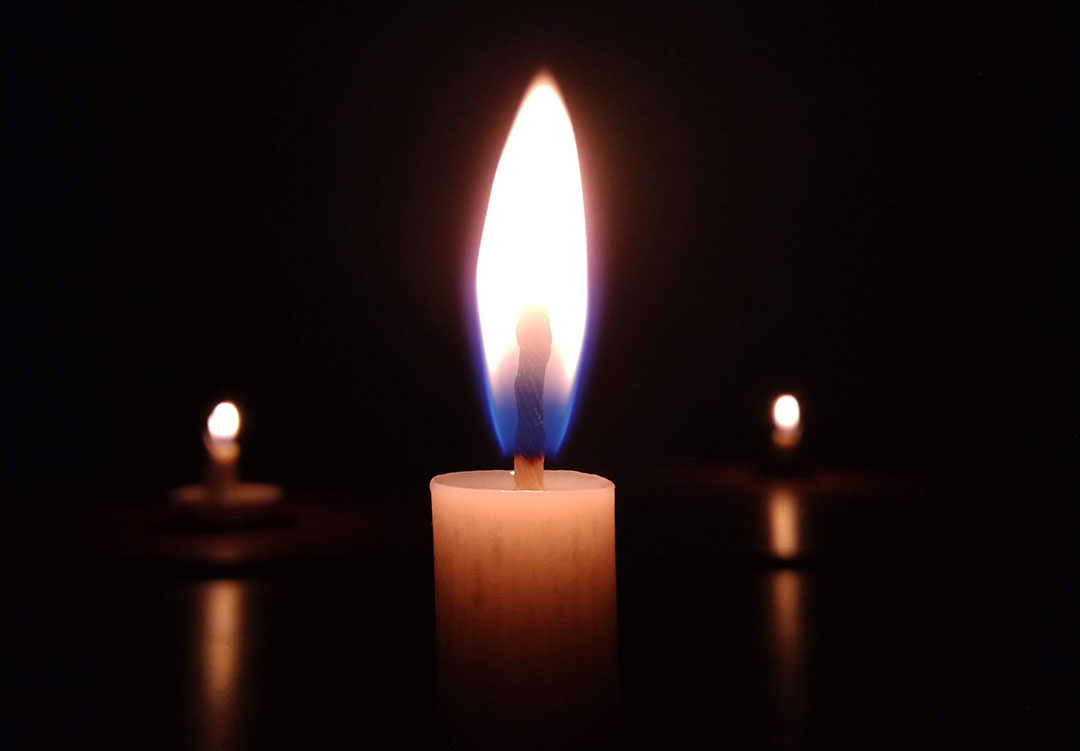 The College of Veterinary Medicine remembers with gratitude those members of our community who have recently passed away.
Richard Abbott, D.V.M. '57, February 18, 2019
Kenneth Braun, D.V.M. '65, May 17, 2019
Frank Boudinot, D.V.M. '61, February 24, 2019
I. Tucker Burr, D.V.M. '51, March 6, 2019
Walter Collins, D.V.M. '61, January 19, 2019
John Cummings, D.V.M. '11, November 30, 2018
William DuBiel, W. D.V.M. '61, August 29, 2018
Rudolf "Tass" Dueland, D.V.M. '56, September 20, 2018
Edward Fallon, D.V.M. '56, October 12, 2018
Kelly Ann Farrell, D.V.M. '92, July 28, 2016
Gilbert Feldman, D.V.M. '47, July 28, 2018
Elverd "Jack" Frink, D.V.M. '58, September 30, 2018
John Gleason '67, D.V.M. '69, August 15, 2018
Robert Keller, D.V.M. '64, December 16, 2015
William "Bud" Kelly, D.V.M. '71, August 22, 2018
Eugene "Gene" Kemp '51, D.V.M. '57, January 4, 2019
Robert Milkey, D.V.M. '52, September 12, 2018
William Mitchell, D.V.M. '53, December 30, 2018
Daniel Nielsen, D.V.M. '63, November 6, 2018
E. Raymond Penhollow, D.V.M. '63, February 7, 2019
Franklin Rapp, D.V.M. '53, September 11, 2018
Michael Smith, D.V.M. '71, September 23, 2018
John "Jack" Terry, D.V.M. '65, September 17, 2018
Carlisle Van Deusen, D.V.M. '44, December 18, 2018
David Van Metre '86, D.V.M. '89, April 1, 2019
Christine Welker '96, D.V.M. '00, March 2, 2019
JoAnne Wisniewski, D.V.M. '78, December 29, 2018
James Zimmer, D.V.M. '68, March 18, 2019