Wellbeing

CVM Vision Statement:
To lead, enable, and inspire others to attain a healthier world for animals and people.
CVM Wellbeing Program Mission:
Through proactive programming, education, and evidence-based initiatives the Wellbeing Program supports and develops the individual and community wellbeing of faculty, staff, and students at the College of Veterinary Medicine.
 
What is Wellbeing?
The concept of wellbeing grew from the academic fields of social work, clinical psychology, and public health. In understanding the difference between health and wellbeing, health is a state of being, whereas wellbeing is a state of living. The state of your health may be determined by numbers on a medical chart or by a series of test results, but the state of your wellbeing is measured in countless ways and results in the overall quality of your life. The definition of wellbeing used by the National Wellness Institute states:

"Well(being) is an active process through which people become aware of, and make choices toward, a more successful existence."
Wellbeing at CVM follows three tenets:
Wellbeing is a conscious, self-directed, and evolving process of achieving our full potential.
Wellbeing is individual and community-based, multidimensional and holistic, encompassing lifestyle, mental, and spiritual wellbeing, and our environments.
Wellbeing is positive, affirming, and meets us where we are in our growth process.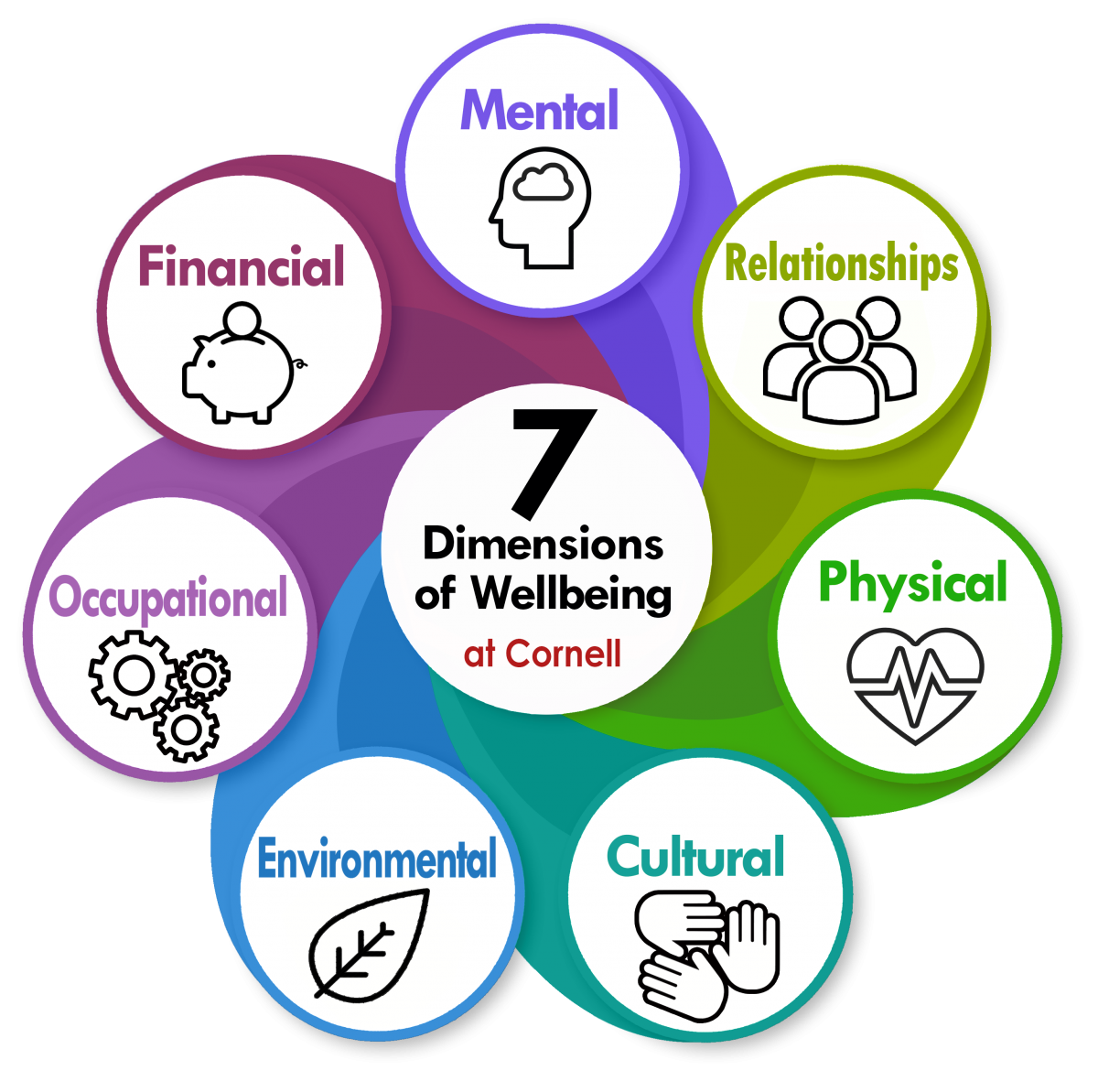 ---