News briefs

College welcoming students back to campus
During August, the college will be welcoming veterinary students back as campus reactivation begins. Curriculum will be a hybrid of remote and in-person learning for key hands-on skill building. With all hospitals and specialty services now fully open, students will once again engage in clinical rotations while following necessary safety precautions, including wearing full PPE, social distancing and schedules that reduce congestion.
"We are pleased to report that the results from our surveillance testing of asymptomatic faculty, staff and students indicate a very low prevalence within the Cornell community," read a statement from Cornell Provost Dr. Michael Kotlikoff, Vice Provost of Academic Integration Dr. Gary Koretzky and the Austin O. Hooey Dean of Veterinary Medicine Lorin D. Warnick, D.V.M., Ph.D. '94. "These results are reassuring with respect to the current situation, but also emphasize the importance of continued adherence to public health guidelines."
To continue protecting against COVID-19, only essential faculty, staff and students will be permitted to enter College of Veterinary Medicine facilities. Students traveling from states showing high-transmission rates must quarantine for 14 days. All college members coming to campus must complete an online daily check of their health symptoms and students must sign a behavioral compact, which requires students to follow all COVID-19 safety rules and practices.
All rooms at the college have occupancy restrictions, and other precautions, such as plexiglass shields, behavior reminders and twice-daily cleaning regimens are also being implemented.
Students and faculty and staff that work on campus daily must be tested for COVID-19 either once or twice a week, depending on their status. Samples will be tested at the Cornell COVID-19 Testing Laboratory, housed and managed by the college and its Animal Health Diagnostic Center.
Alumni connect virtually for Reunion 2020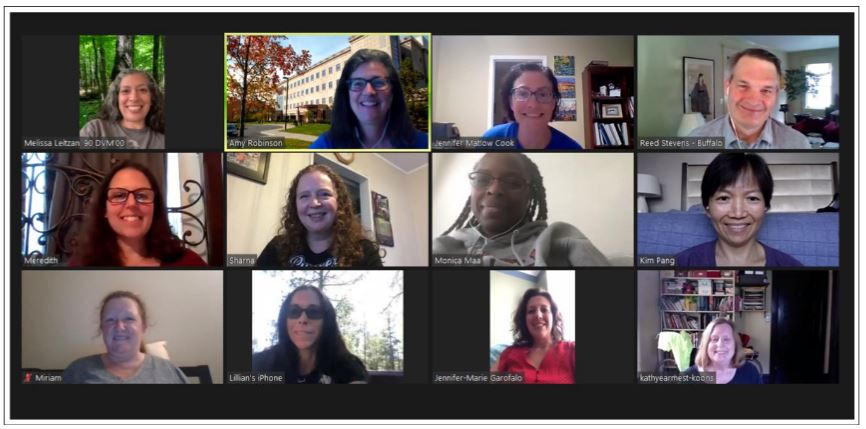 With the world in the midst of a pandemic, the college's reunion looked considerably different this year. Nevertheless, while alumni weren't able to physically gather together, old classmates had new, and easier ways to connect, reminisce and get reacquainted with their alma mater.
D.V.M. alumni in classes ending in the 0s and 5s, spanning 13 classes — 1955 through 2015 — joined the college's virtual reunion. The Class of 1970, celebrating their 50th reunion, had half of its class (those reachable via email) attend the class gathering — most who had not seen classmates in over 30 years.
The veterinary college kicked off reunion weekend on Friday with an update from Dean Warnick and a student panel sharing their experiences on virtual instruction. James Morrisey, D.V.M. '92, senior lecturer and section chief of zoological medicine, hosted the ever-popular Vet School Jeopardy, testing contestants Greg Melkonian, D.V.M. '70; Jon May, D.V.M. '80; Sandy Marky, D.V.M. '90 and Andrew Massaro D.V.M. '15  on their knowledge of CVM history.
In lieu of the traditional Saturday evening in-person class dinners, alumni attended class gatherings via Zoom, with 11 different classes connecting to share memories and updates with each other.
In the traditional fashion of stopping by the class dinners, Dean Warnick enjoyed 'visiting' with alumni at many class gatherings. The class of 2015 enjoyed a surprise visit from their former dean and Provost Mike Kotlikoff and Dr. Carolyn McDaniel.
In addition to these live events, the college featured on-demand programming (still available for alumni to watch here) including virtual tours and expert panels.
"I'm pleased that we were able to use virtual reunion as a platform to connect so many alumni and classmates," says Lyn LaBar, associate director of alumni affairs and student programming. "Our exciting, innovative and educational programming kept attendees engaged despite the distance."
---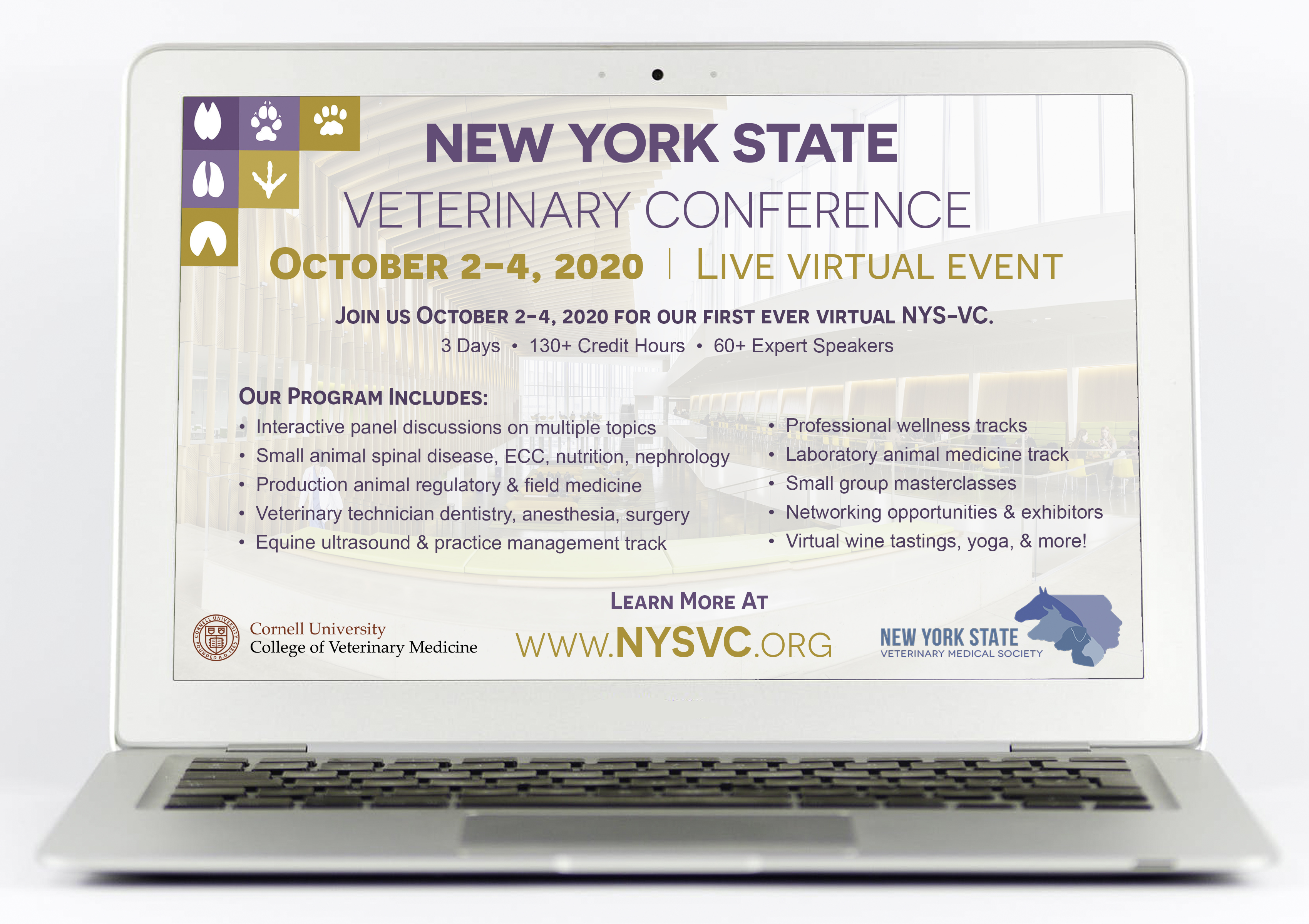 ---
Warnick reappointed dean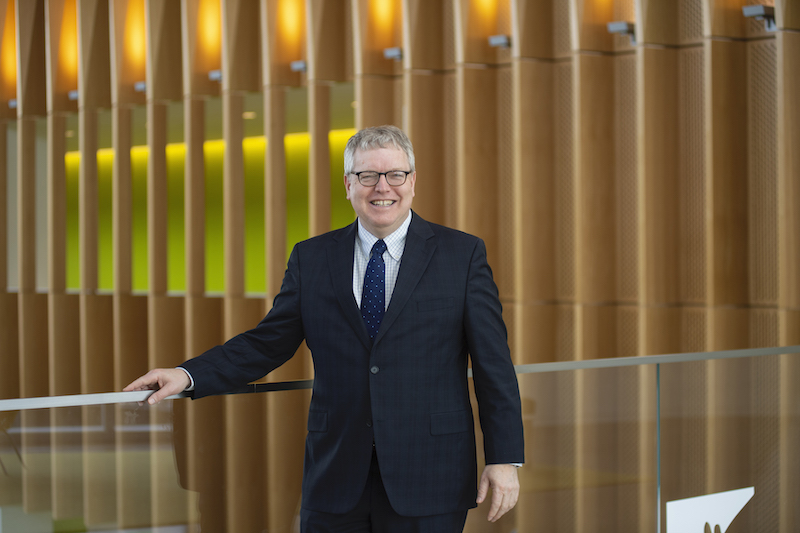 By Krishna Ramanujan
Lorin D. Warnick, D.V.M, Ph.D. '94, the Austin O. Hooey Dean of Veterinary Medicine, has been appointed to a second five-year term, effective July 1, 2021.
The Executive Committee of the Cornell Board of Trustees approved Warnick's reappointment June 5.
"Lorin has been an exemplary leader for the College of Veterinary Medicine," said Cornell Provost Dr. Michael Kotlikoff. "By taking a team approach to all he has done, he has continued to build the college's reputation through promoting collaborative and translational research, expanding educational programs, supporting cross-college collaborations and promoting initiatives that foster community."
"I feel privileged to lead this extraordinary college, which has been my home for many years, and to work with such accomplished, faculty, staff and college leaders," Warnick said. "There is great need for what we do in veterinary medicine and biomedical research, in terms of One Health and public health — that constellation of the health of animals, people and the environment — particularly as the world continues to grapple with COVID-19."
In his first term, Warnick sought to bring more business instruction and activities to the veterinary college and to the profession. In partnership with the Cornell SC Johnson College of Business, he established the new Center for Veterinary Business and Entrepreneurship, an interdisciplinary program that fosters research, training and outreach to improve the business of veterinary medicine.
Read the full version of this story here.
---
College launches new site to foster support for key priority areas
By Lauren Cahoon Roberts
This summer, the Cornell College of Veterinary Medicine launched a new website featuring its key fundraising priorities. Developed by the Office of Alumni Affairs and Development and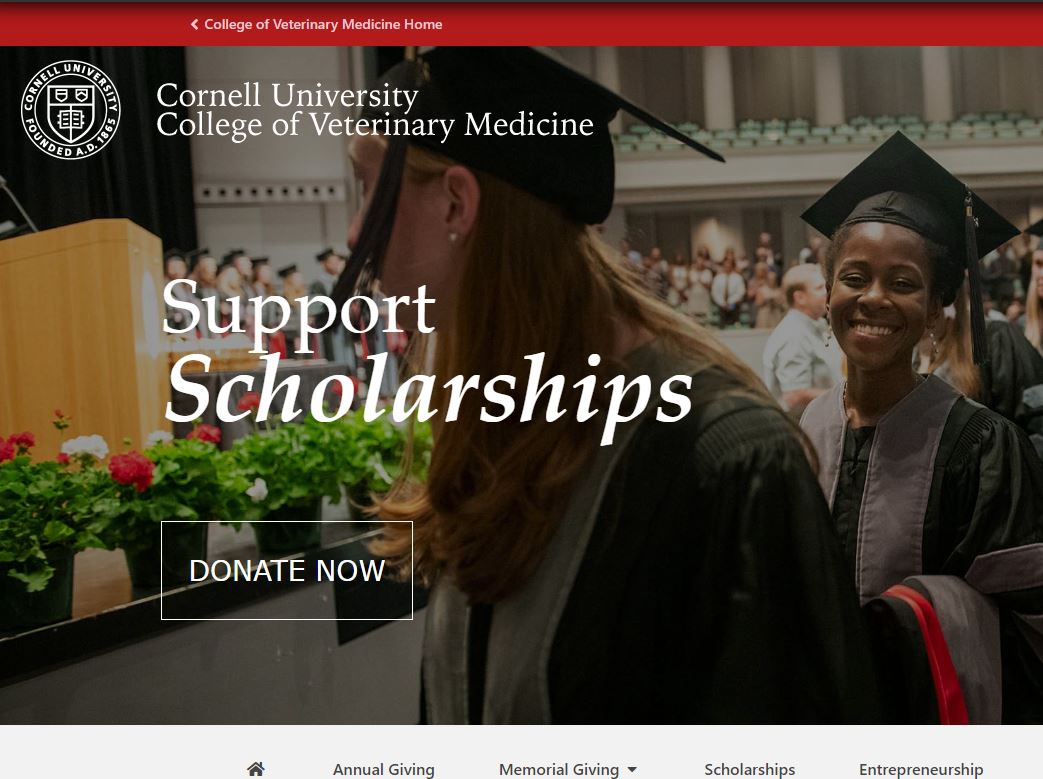 with collaborators across the college, the site provides a clear overview of how philanthropy can advance teaching, care and discovery to benefit the lives of animals and humans everywhere. "We wanted to provide a clear, compelling look at the areas where donor support is needed most," explained Matt Braun, assistant dean for alumni affairs and development. "From helping pets, to researching cancer, to saving wildlife, all gifts, of any size will make a difference."
The college's headline priorities include scholarships, entrepreneurship, research, training and care, one health and unrestricted giving. These areas were outlined in the college's strategic plan developed under the leadership of Lorin D. Warnick, D.V.M., 'Ph.D. '94, Austin O. Hooey Dean of Veterinary Medicine.
Each priority is illustrated with stories that describe how philanthropy has influenced the experiences of our students, faculty and researchers. "We are so grateful for the support of our donors and now have a new way to celebrate and showcase their generosity and its impact," said Braun, "along with providing easy ways for anyone to make a gift online to the priority or program of choice."
---
Cornell veterinarians care for the world's top dogs at Westminster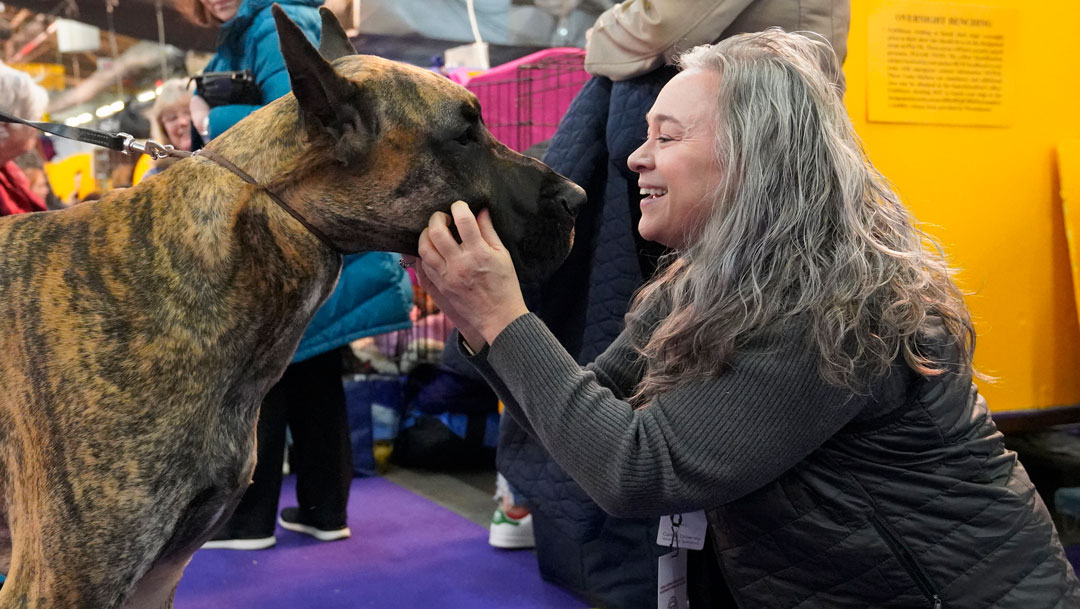 By Melanie Greaver Cordova
The world's most elite dogs vied for titles at the 144th Westminster Kennel Club Dog Show, Feb. 8-11 in New York City, and Cornell veterinarians were there to care for any canine in need during the competition.
"It was an honor for Cornell veterinarians to be the official veterinary care providers for the second year in a row," said Dr. Meg Thompson, director of the Cornell University Hospital for Animals. "Our clinicians are able to provide the highest-quality care to these exceptional dogs and share information about our hospital services and research activities."
Fifteen representatives from the College of Veterinary Medicine (CVM) and Cornell University Veterinary Specialists provided wellness exams and medical care to the dogs and offered information about Cornell's hospital services and veterinary program to showgoers.
"It was an amazing experience for all of us," said Christopher Frye, D.V.M. '11, section chief of CVM's sports medicine and rehabilitation service. "I loved seeing a tremendous array of such well-cared-for dogs and meeting the families and team members that support their success."
In addition to being one of the premiere events in the dog show world, Westminster is also an opportunity for veterinary students to hone key skills. Eight CVM students worked in the medical and information booths alongside Cornell clinicians.
Read the full version of this story here.
---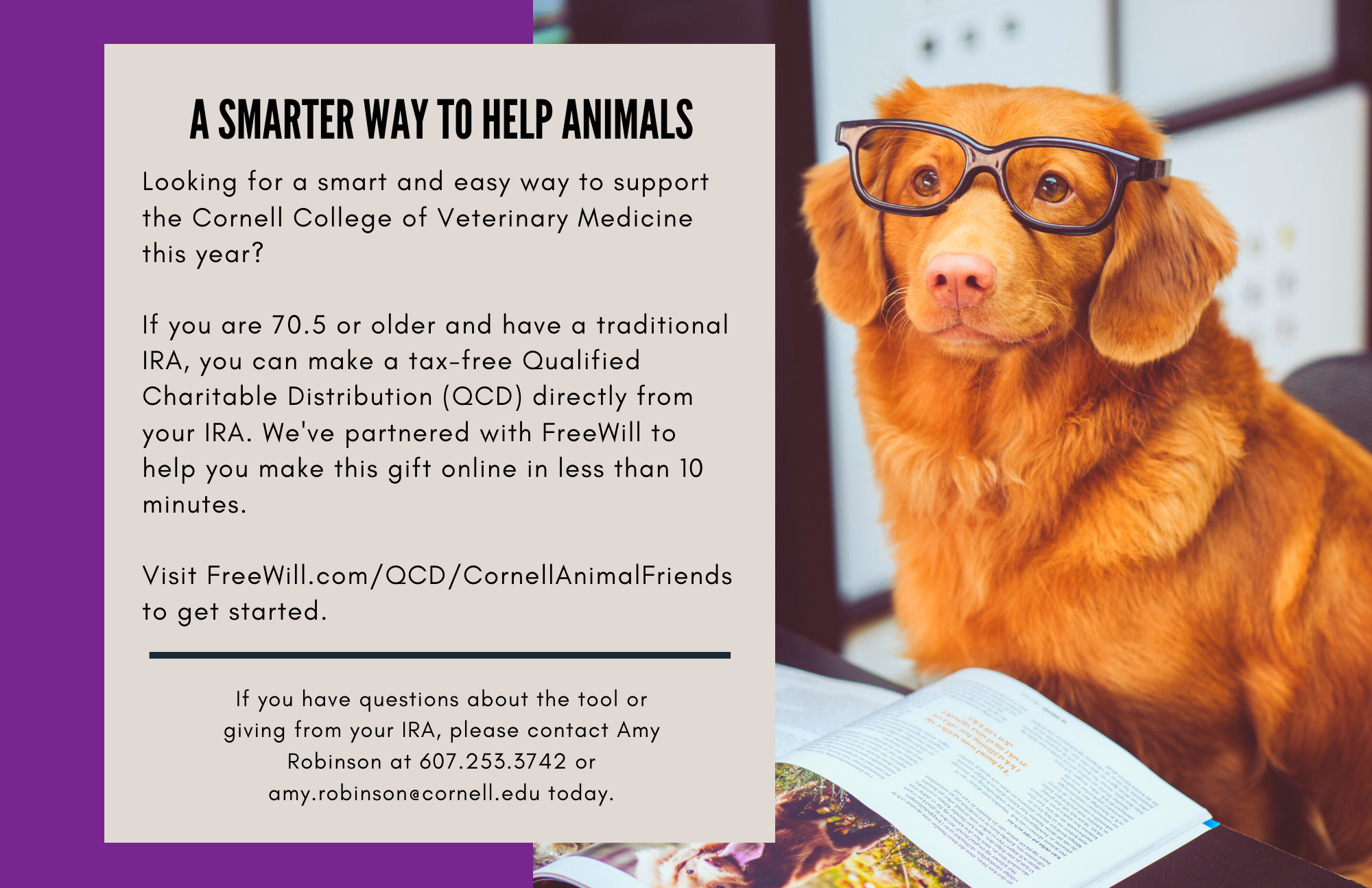 ---
In memoriam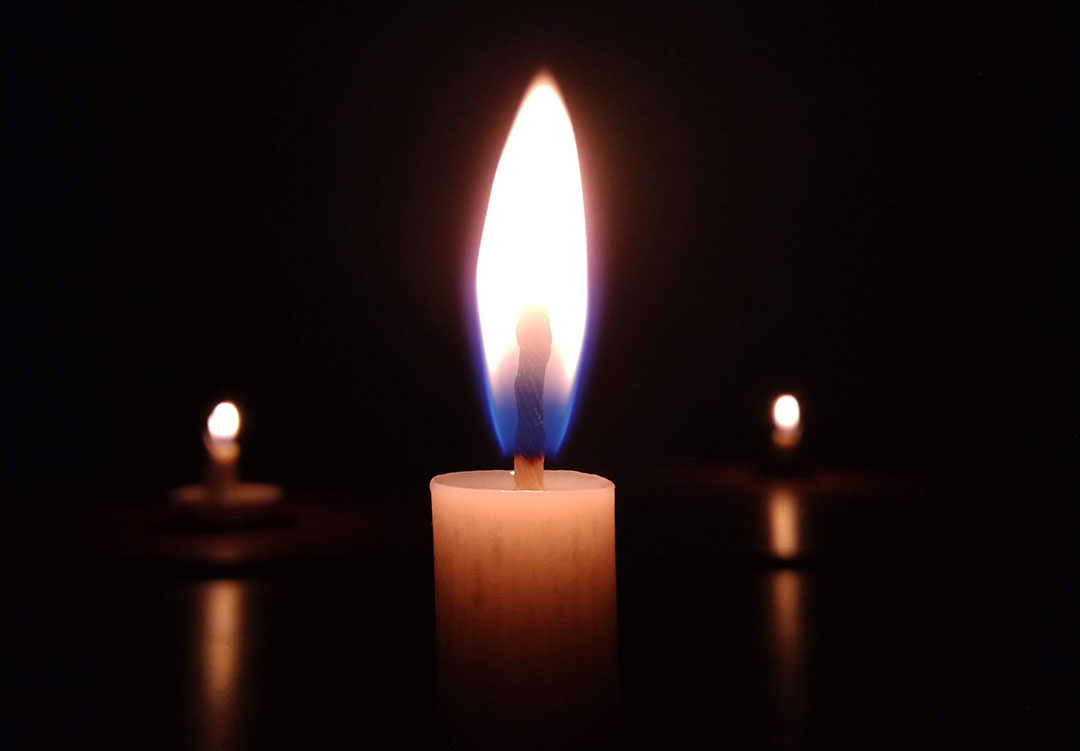 The College of Veterinary Medicine remembers with gratitude those members of our community who have recently passed away.
Albert Beck, D.V.M. '59, January 16, 2020
Julie Butler, D.V.M. '83, April 4, 2020
Karen Marie Fischer-Carr, D.V.M. '91, January 31, 2020
Stanley Glick, D.V.M. '49, January 19, 2020
Francis Johnson, Jr., D.V.M. '73, January 1, 2019
Fred Kern, D.V.M. '57, January 28, 2020
Steven Kross, D.V.M. '72, December 18, 2019
Larissa Minicucci, D.V.M. '00, November 17, 2019
William Edward Moore, D.V.M. '58, November 1, 2019
Byron Parsons, D.V.M. '51, November 4, 2019
John Peters, D.V.M. '62, February 11, 2020
Harold Radcliffe, D.V.M. '64, April 4, 2020
Ernest Reit, D.V.M. '57, April 7, 2020
Hortense Rowan, D.V.M. '53, January 6, 2020
John Shumway, D.V.M. '56, March 13, 2020
William Sumner, D.V.M. '56, October 28, 2019
Albert Wooding, D.V.M. '59, September 19, 2019
Roy Wright, D.V.M. '64, November 13, 2019 •