CatWatch
This printed monthly newsletter, provided free of charge to Feline Health Center members, provides cat lovers with up-to-date information on a variety of feline health issues.
With contributions from experts across a broad spectrum of disciplines ranging from dermatology to internal medicine and behavior, Cat Watch is a fun and informative way to keep up-to-date on current issues affecting feline welfare. 
Become a member and start receiving your free subscription to Cat Watch.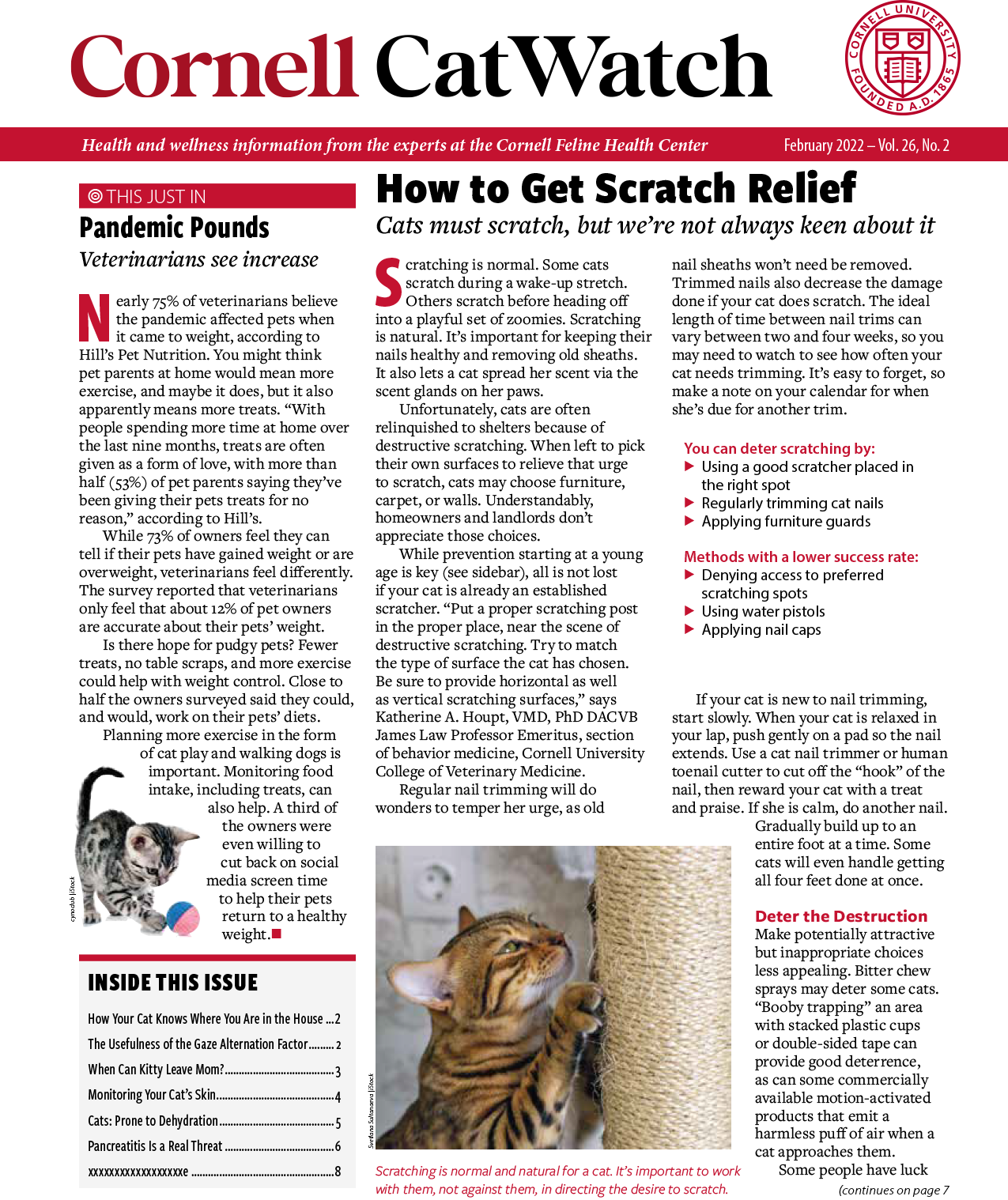 Cat Watch is a monthly printed newsletter publication that is created in conjunction with Belvoir Media Group.