About the Innovation Lab
Focused on helping
Researchers without lab space of their own.
Researchers without funding to support long-term employees
Junior faculty working to establish research
Clinical faculty who have a research interest
Other useful contacts for getting your research started:
Grant Application Copy/Paste Info on Innovation Lab
The Department of Clinical Sciences operates a fee-based laboratory providing faculty the opportunity to have research conducted on their behalf or to use the lab space to perform their own research. The laboratory manager can provide project planning, supply purchasing, experimentation, and data summary/analysis for projects run through the lab. This laboratory is ideal for researchers without dedicated lab space or full-time technicians, or for those who need assistance with projects of a fixed duration.  The laboratory consists of approximately 500 square feet of research space with 55 feet of bench space, a chromatograph refrigerator, -20C freezer, Beckman Allegra X15R and Eppendorf 5804R refrigerated centrifuges as well as basic research equipment including shaker/incubator, pipetting tools, and electrophoresis/western blot equipment.  The Innovation Lab maintains an adjacent but isolated 110 square foot space dedicated for tissue culture, containing a SterilGARD III Advance biosafety cabinet, two VWR Symphony incubators, and a Leica DMIL LED inverted microscope.
Services Provided
Project Planning
Supply Purchasing

Basic laboratory supplies are purchased and maintained in the lab
Unique, specific, or expensive supplies may be purchased for the PI using an account.

Experimentation
Data Summary/Analysis
Equipment Available
Centrifuges (Beckman Allegra X-15R, Eppendorf 5804R; Eppendorf 5702)
Biosafety Cabinet/Incubators (cell culturing)
Fume Hood
Microscopy (Leica DMIL LED Inverted)
PCR (Eppendorf Master Cycler Nexus GSX1 and Thermal Cycler)
-20C Freezer Rental (by the box)
-80C Freezer Rental (by the box)
Clinical Sciences Shared Equipment (owned by PI's but available for use upon request).
CVM Shared Equipment Resources (add link)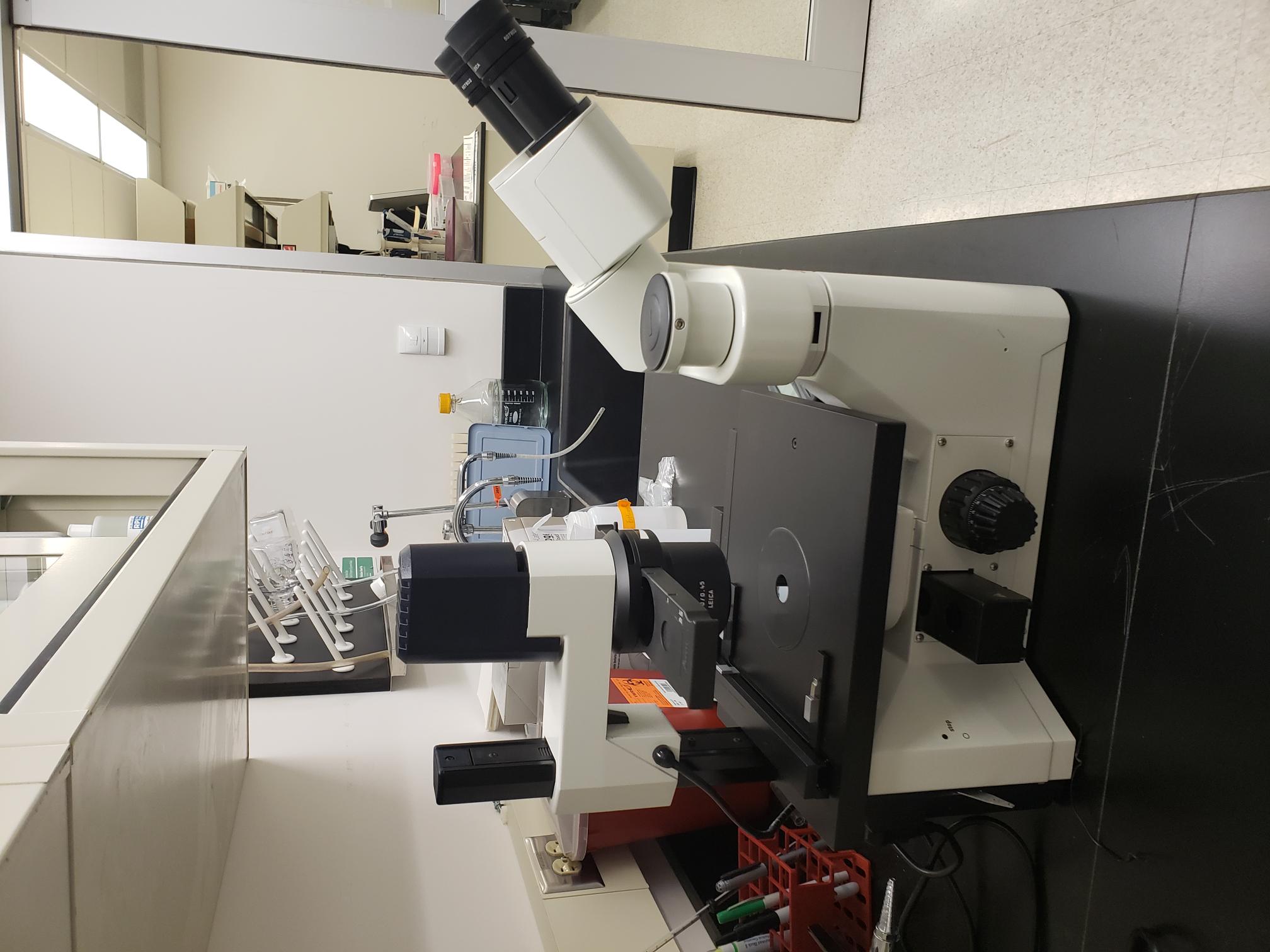 Rates
| | | | |
| --- | --- | --- | --- |
| SERVICE | INCLUDES | DOES NOT INCLUDE | BREAKDOWN OF FEE |
| INITIAL CONSULTATION | TOUR OF LAB, DISCUSSION OF AVAILABLE SERVICES, CONSULTATION TO SEE WHICH SERVICE BEST FITS YOUR NEEDS | | NO CHARGE |
| | | | |
| | | | |
| USE OF LAB ONLY (YOU BRING YOUR OWN RESEARCH PERSONNEL) | USE OF LAB EQUIPMENT, DISPOSABLES, AND COMMON REAGENTS | ANY TRAINING OF YOUR PERSONNEL OTHER THAN GENERAL EQUIPMENT USE | NORMAL USE |
| | ASSIGNED WORKSPACE | PROJECT-RELATED SUPPLIES/REAGENTS/EQUIPMENT | $75/DAY, $300/WEEK, or $1300/MONTH |
| | GENERAL LAB MANAGEMENT AND MAINTENANCE | USE OF EXTERNAL SERVICES ON OR OFF CAMPUS | DAY=24 HOURS, WEEK = 7 DAYS |
| | USE OF FREEZERS THROUGHOUT DURATION OF PROJECT FOR SAMPLE/REAGENT STORAGE | SUPPLEMENTAL DATA STORAGE | IF THE PROJECT REQUIRES HEAVY USE OF REAGENTS/SUPPLIES NORMALLY INCLUDED WITH USE OF THE LAB, THE PI WILL BE ASKED TO PURCHASE SOME OF THEIR OWN.  TO BE DETERMINED AND DISCUSSED AT TIME OF PROPOSAL. |
| | USE OF COMPUTER WORKSTATION? (WORKING ON THIS) | LONG-TERM STORAGE OF SUPPLIES/REAGENTS | |
| | ORDERING OF PROJECT-SPECIFIC SUPPLIES AND REAGENTS | ANY DATA ANALYSIS | |
| | ADMINISTRATIVE (SCHEDULING, INVOICING, ONBOARDING/ORIENTATION FOR LAB USERS) | | |
| | | | |
| | | | |
| USE OF LAB AND TECHNICAL STAFF | USE OF LAB EQUIPMENT, DISPOSABLES, AND COMMON REAGENTS | PROJECT-RELATED SUPPLIES/REAGENTS/EQUIPMENT | $40/HOUR TECHNICAL STAFF |
| | GENERAL LAB MANAGEMENT AND MAINTENANCE | USE OF EXTERNAL SERVICES ON OR OFF CAMPUS | (BILLED IN 15 MINUTE INCREMENTS) |
| | USE OF FREEZERS THROUGHOUT DURATION OF PROJECT FOR SAMPLE/REAGENT STORAGE | SUPPLEMENTAL DATA STORAGE | IF WORK IS REQUIRED DURING UNIVERSITY ESTABLISHED HOLIDAYS, THE RATE WILL INCREASE TO $100/HOUR |
| | ORDERING OF PROJECT-SPECIFIC SUPPLIES AND REAGENTS | LONG-TERM STORAGE OF SUPPLIES/REAGENTS | PLUS LAB USE FEES AS DESCRIBED ABOVE |
| | INNOVATION LAB TECHNICAL STAFF TO CARRY OUR YOUR RESEARCH AS DIRECTED.  POSSIBLE SERVICES INCLUDE: TRAINING ON PROCEDURES, RESEARCH EXPERIMENTS, SAMPLE PROCESSING/DELIVERY/ORGANIZATION/RECORD KEEPING, SHIPPING, DOCUMENTATION AND REPORTING, BASIC DATA ANALYSIS, PROJECT MANAGEMENT/CONSULTATION | ADVANCED DATA ANALYSIS | NOTE:  IF A PI HAS THEIR OWN LAB SPACE AND DOES NOT NEED TO USE THE INNOVATION LAB SPACE, THERE WILL ONLY BE AN HOURLY CHARGE FOR TECHNICAL STAFF. |
| | ADMINISTRATIVE (SCHEDULING, INVOICING, ONBOARDING/ORIENTATION FOR LAB USERS) | | NOTE: GENERAL TRAINING TIME THAT IS BENEFICIAL FOR TECHNICAL STAFF WILL NOT BE CHARGED TO THE PI, WHEREAS AS PROJECT-SPECIFIC TRAINING TIME WILL BE CHARGED TO THE PI, AS DETERMINED AT INITIAL CONSULTATION. |
| | | | |
| | | | |
| LONG-TERM SAMPLE STORAGE | SAFE AND RELIABLE SAMPLE STORAGE | CADAVER STORAGE | LIQUID NITROGEN = $1/VIAL/MONTH (CANES) |
| | ASSIGNED SPACE AND LOCATION | EXTRA TECHNICIAN TIME REQUIRED FOR RECORD KEEPING | ULTRALOW (-80C) FREEZER = $10/BOX/MONTH |
| | ORGANIZATION AND RECORD KEEPING | | STANDARD (-20C) FREEZER = $5/BOX/MONTH |
| | | | REFRIGERATOR (4C) = $2/BOX/MONTH |
| | | | ROOM TEMP = TBD BASED ON SPACE REQUIRED |