Dean's Message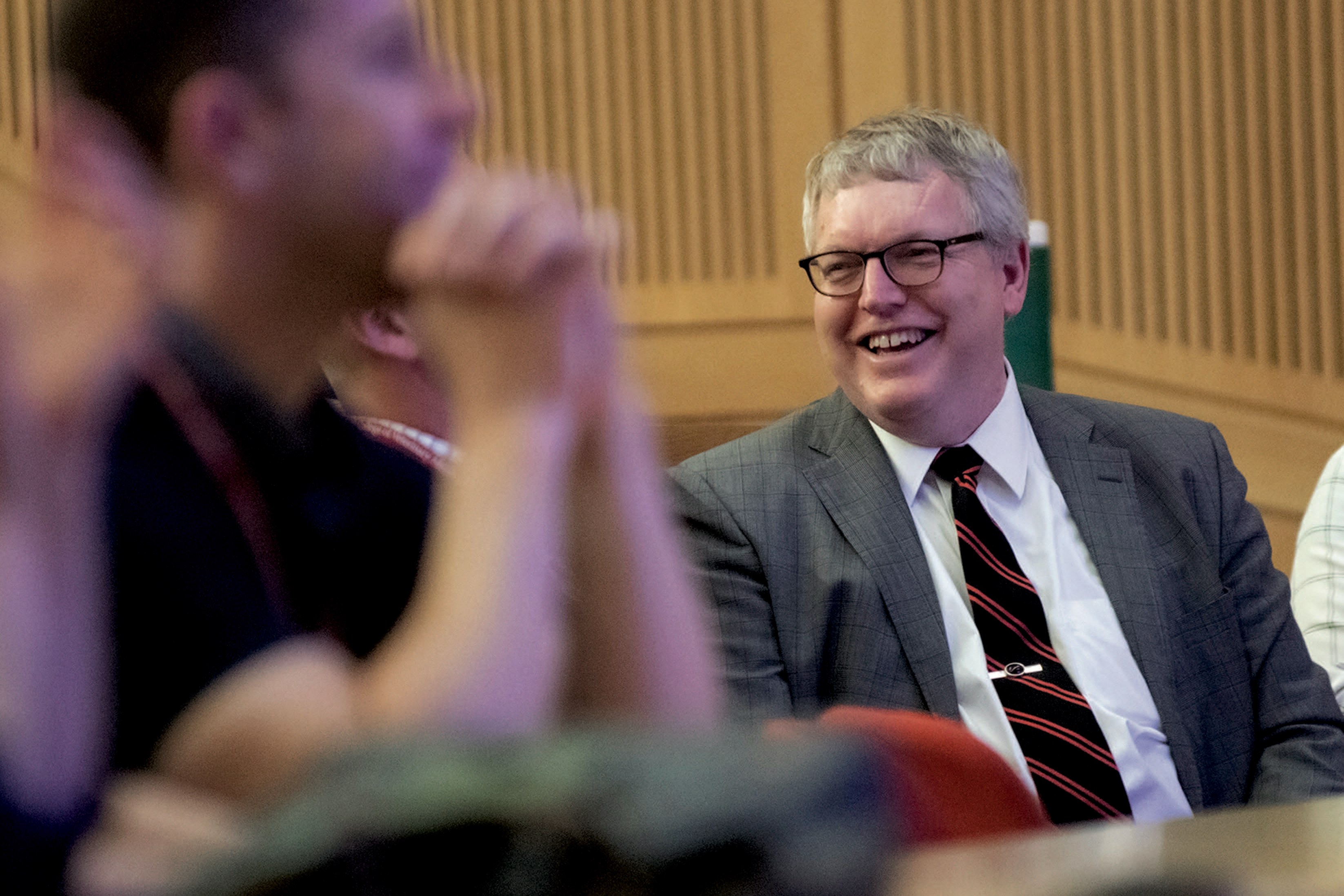 Some of my most formative experiences involve the care of animals on our family's farm — particularly taking our dairy cattle to show at the state fair in Montana. I am reminded of these happy memories every summer when the College of Veterinary Medicine (CVM) sends our veterinary students and residents to the Great New York State Fair in Syracuse, New York, to help with the show animals and other programs. As you'll read in this issue, the college's partnership with the fair dates as early as 1916; that this collaboration lives on today attests to the college's impact on the animals and people of New York.
For many, the state fair is one of few opportunities to learn about agriculture and livestock, and to gain a greater connection to the animals that produce the food and fiber so many depend on.
My own background on a family dairy farm and watching firsthand the veterinarians who worked with our herd kindled my interest in veterinary medicine. The profession combined my interest in science, agriculture and animals. And thanks to my pursuit of large animal medicine, it allowed me to stay connected to my love of the outdoors and to my farming roots.
The veterinary profession arms us with myriad ways to make a positive difference in the world. No other occupation gives people the skills and knowledge to work with such a diversity of living creatures. In our college alone, our education and research programs examine a broad range of species, from bees to elephants, with a great variety of domestic animals and wildlife along the way — not to mention our work on the diverse microbial populations that play a critical role in health and disease. Our scientists and educators help advance human health through biomedical research, the monitoring and control of zoonotic disease, and by implementing public health programs.
Training to treat all creatures within the animal kingdom is no small feat. The time, expertise, facilities, equipment and resources required are expensive, as with any health profession degree. In addition to excellent medical and scientific training, we must also help our students manage costs of education and prepare them for successful careers. As you will read in this issue, scholarship funds are a crucial tool in offsetting education costs. Scholarships can be given in a variety of ways; gifts both large and small make a tangible difference in reducing our veterinary students' debt load and helping them achieve their career goals.
We are also working on the other side of the financial equation — improving economic opportunity for our graduates — through the launch and growth of the Center for Veterinary Business and Entrepreneurship. This issue showcases the recent momentum happening with corporate partners such as Encore Vet Group, Banfield Pet Hospital and other veterinary businesses that will partner with us to develop a novel educational and research program in veterinary business, innovation and entrepreneurship. These partnerships will give CVM graduates practical skills and connections for career success.
When I started my own journey toward veterinary medicine on our Montana farm, educational costs were lower and the financial picture for graduates was in some ways better. Even then, there were some who spoke discouragingly about the future for veterinarians. I'm glad I stayed the course and I appreciate the opportunities in a rewarding and meaningful profession. Veterinary medicine has and will always have the potential to give us a life of discovery and purpose, even as our industry and global cultures change. With the college's ongoing investments in supporting our students, I believe the future of Cornell veterinarians will both evolve with these changing times and foster the same rewards that originally called us to this profession.
Sincerely,

Lorin D. Warnick, D.V.M., Ph.D. '94
Austin O. Hooey Dean of Veterinary Medicine