Winner Of The 2019 Salmon Award
By Melanie Greaver Cordova
Veterinary Pathologist Awarded College's Most Prestigious Alumni Honor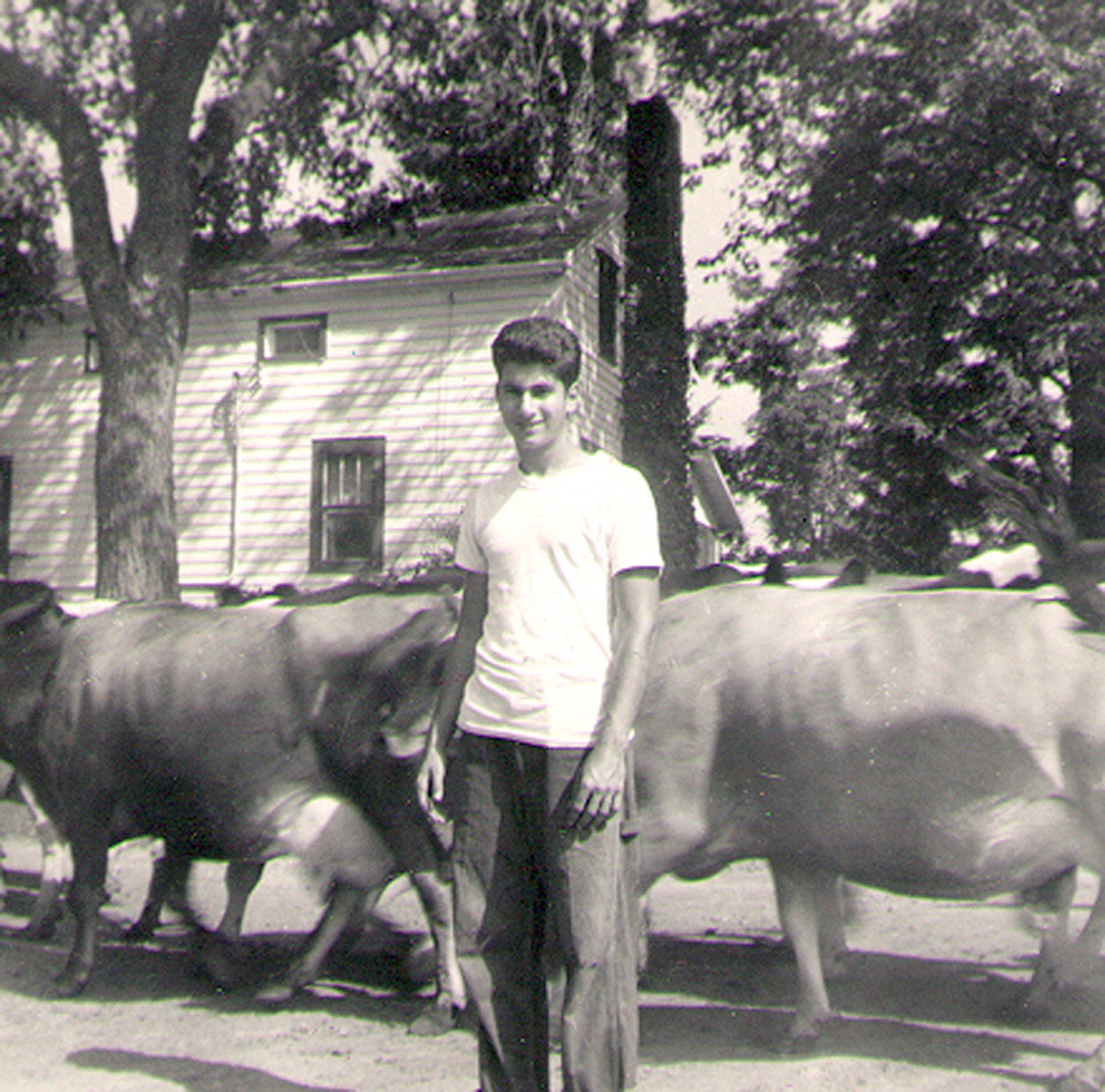 For his contributions of high-impact research and dedication to the field, Jerrold Ward, D.V.M. '66, has won the highest alumni honor at the Cornell University College of Veterinary Medicine (CVM): the Daniel Elmer Salmon Award for Distinguished Alumni Service.
"Winning the award is of course a great honor," said Ward. "When you look back at what you've done, you hope you've contributed to the field." Ward is the 33rd winner, one of the few veterinary pathologists to earn this distinction.
"The internet really opened up the possibility for more collaborative work."
The Daniel Elmer Salmon Award for Distinguished Alumni Service honors veterinary graduates who have distinguished themselves in service to the profession, their communities or to the college. It was established by the CVM Alumni Association in 1986 and named in honor of Cornell — and the country's — first D.V.M. graduate. Salmon is best remembered for his pioneering work in controlling contagious animal diseases in the early 20th century, and the bacteria salmonella was named in his honor.
"Dr. Ward joins a long list of alumni who have made significant contributions to veterinary medicine and to Cornell," said Jorge Colón '92, D.V.M. '95, a member of this year's Salmon Award Committee.
---
Charting a Unique Path
Growing up in the Bronx, Ward was interested in science at a time when most of his peers were entering engineering. His attraction to veterinary medicine has its origin in frequent visits to the Bronx Zoo and the American Museum of Natural History. Once he joined CVM's veterinary program, he saw that many in his cohort were focused on dogs and cats, whereas he was interested in them from the point of view of the animal kingdom.
"I quickly became interested in infectious disease and pathology, and later in cancer," said Ward, acknowledging Dr. Harvey Olander, former head of necropsy, as one of the key mentors guiding him in that direction.
"Veterinary pathology is not a career — it's an adventure."
After receiving his D.V.M. from Cornell in 1966, Ward earned a Ph.D. in comparative pathology from the University of California at Davis in 1970 and subsequent board certification in Veterinary Pathology (ACVP). From there, Ward would work at the National Institutes of Health (NIH) for 35 years, 31 of which he served in the National Cancer Institute (NCI). He has held leading roles at the NIH, including Chief of Tumor Pathology in the early National Toxicology Program, Chief of the Veterinary and Tumor Pathology Section at the NCI between 1992 and 2004, and Chief of the Infectious Disease Pathogenesis Section at the National Institute of Allergy and Infectious Diseases between 2004 and 2008. After retiring from the NIH, Ward has continued his work as a veterinary pathologist at the Institute of Molecular and Cell Biology in Singapore, and continues to be a consultant in the fields of veterinary and toxicologic pathology. He was named a Distinguished Member of the ACVP in 2009.
"He is particularly renowned for his contributions to laboratory animal pathology of infectious diseases and cancer," said Dr. Alexander Nikitin, professor of pathology in the Department of Biomedical Sciences. "His contributions have significantly increased the standing of Cornell University in the comparative mouse pathology field and provided a critical impetus for involvement of many Cornell residents in studies of disease pathogenesis in mouse models."
Among Ward's highest-impact contributions to veterinary medicine have been finding new diseases and their causes in lab animals and cats. As a pathology resident and graduate student at U.C. Davis, he demonstrated with his Ph.D. research that a virus was the cause of feline infectious peritonitis. He led the effort to discover a new bacterium — Helicobacter hepaticus, a pathogen associated with chronic hepatitis and hepatocellular neoplasia in laboratory mice, including the patent for a PCR diagnostic test — and was awarded the NIH Director's Award for the discovery. Moreover, he was involved in human immunodeficiency virus and simian immunodeficiency virus pathology research in the late 1980s, which guided the field's course of study and discovery in those areas.
Additionally, Ward was and still is associate editor of the society journals Veterinary Pathology and Toxicologic Pathology, and has served as a member of the executive committee of the Society of Toxicologic Pathology, co-chairing its Scientific Program Committee.
---
Investing in the Future of the Field
Never losing touch with his alma mater, Ward has periodically provided lectures and seminars and follows the progress of graduates. For the last 10 years, he has regularly contributed to pathology seminars for anatomic pathology residents as well as to Nikitin's course on mouse and stem cell pathology. He has also given lectures to residents in the laboratory animal medicine program and to the broader Cornell research community.
"Dr. Ward has been highly generous in sharing his expertise with other pathologists and researchers across the globe," said Nikitin. He also enjoys interacting with graduate students, postdocs and scientists to help support medical research with his pathology expertise.
In recognition of Ward's activity in training the next generation in veterinary medicine, CVM named him an adjunct professor in the Department of Biomedical Sciences in 2007.
---
Witness to History
Ward has seen dramatic changes to the profession since his time at Cornell in the '60s. "We've all seen history developing as we've lived our lives," he said, noting that the college specifically has changed in terms of gender ratios in veterinary classes, teaching styles, expansion of research and collaboration opportunities.
"The internet really opened up the possibility for more collaborative work," said Ward. "Every day I'm emailing colleagues and friends for work-related materials. You find the right people and interact with them — and then you can do research and teaching in a better way because you feel your world isn't only where you work, but the entire earth. And that is really spectacular."