A seat at the table: Black immunologists discuss their field
Written by Lauren Cahoon Roberts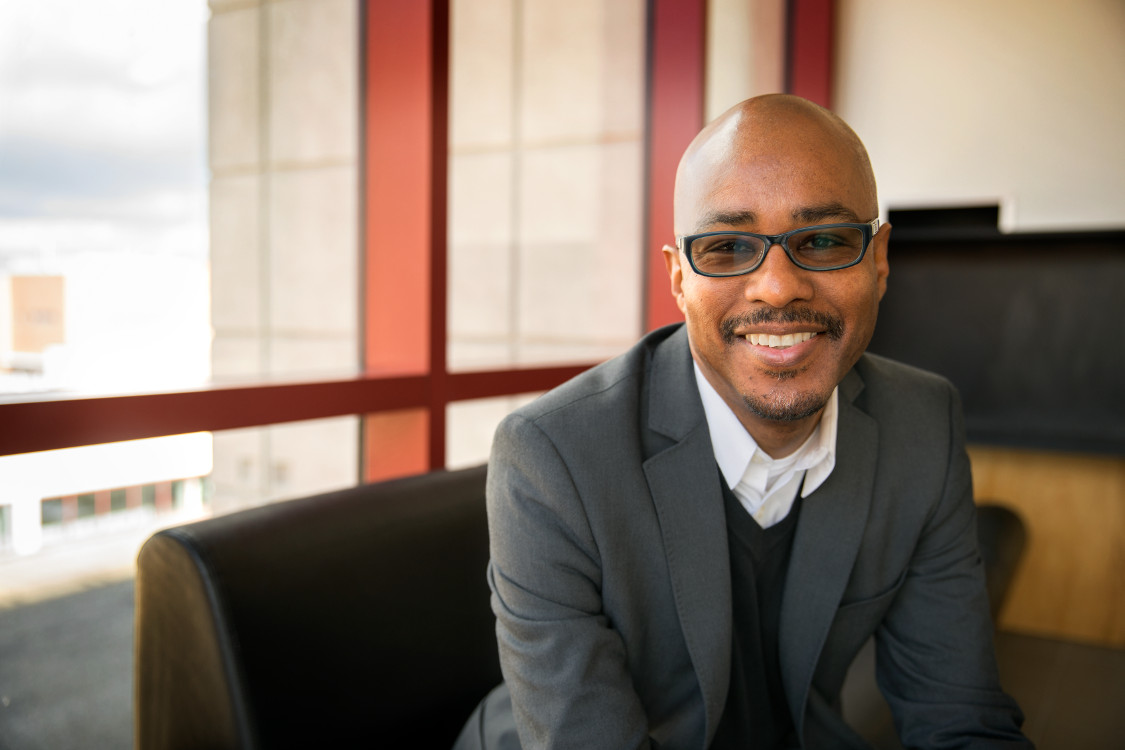 Science has long prided itself on its lack of bias. Facts, not feelings, are thought to guide the field and dictate progress. Yet, history and leadership of most scientific fields shows white people, and often white men, holding a disproportionate amount of power. With the events of 2020 igniting more mainstream awareness and urgency around systemic racism and inequalities, the scientific community has begun to address this systemic bias. Now, Black in Immuno, a grassroots movement started by six early-career Black scientists in the summer of 2020, is mobilizing scientific communities to support and promote Black immunologists, following similar efforts in other fields. 
"The lack of presence of underrepresented scientists has barely registered outside of programs supported by foundations and government agencies to increase the diversity of science," says Avery August, Ph.D. '94, vice provost for academic affairs and professor of immunology. "This [year] is the first time I have seen the scientific community, particularly the Black scientific community, organize in such a visible way to say, 'We are here.' I give a huge amount of credit to the Black early career scientists who have taken the leadership in organizing these events, and they have drawn attention to our community leveraging the online presence."
Diversity works
Their efforts were showcased during Black in Immunology Week, Nov. 22-28, which celebrated the work of Black immunologists everywhere. Cynthia Leifer, Ph.D. '00, associate professor of immunology at the Cornell University College of Veterinary Medicine (CVM), welcomed the founders of Black In Immuno to her podcast, Immune, to discuss their work. "All of the immune co-hosts, myself included, strongly believe in the importance of diversity," she says. "I am fully committed to increasing diversity in any way I can, and this was an opportunity I could not pass up."
"As a collective, we definitely hope that Black in Immuno will help bring the scientific ecosystem to take steps that increase representation of Black scientists within their own organizations and communities and improve their environments for the Black scientists within their group."
Dr. Berenice Mbiribindi, co-organizer of Black in Immuno
Dr. Berenice Mbiribindi, postdoctoral research fellow at Stanford University School of Medicine, and co-organizer and marketing team member of Black in Immuno, is excited about the short-term and long-term impacts of the group's efforts. "At first, I hope to see Black individuals from all over the world engage with each other during Black in Immuno week," she says. "In the long term, I think that it will be fantastic to see the hub that we are creating develop into a safe central location for the whole community to maintain a connection and continue to connect with Black researchers. As a collective, we definitely hope that Black in Immuno will help bring the scientific ecosystem to take steps that increase representation of Black scientists within their own organizations and communities and improve their environments for the Black scientists within their group."
Through amplifying the voices and stories of Black researchers on social media, a key aspect of Black In Immuno's efforts is to showcase how the field is for everyone, not just those who have dominated its discovery and leadership in the past. Moreover, immunology is a field that inherently benefits from diversity. According to August, the immune system can respond to almost any pathogen through different receptors, a feature known as antigen diversity. "Here is a system where diversity is the reason it works!" he says. "In addition, many diseases have immunological underpinnings, including many inflammatory diseases that disproportionately affect communities of color, and so they have an opportunity to work on diseases that disproportionately affect our community."
A passion for discovery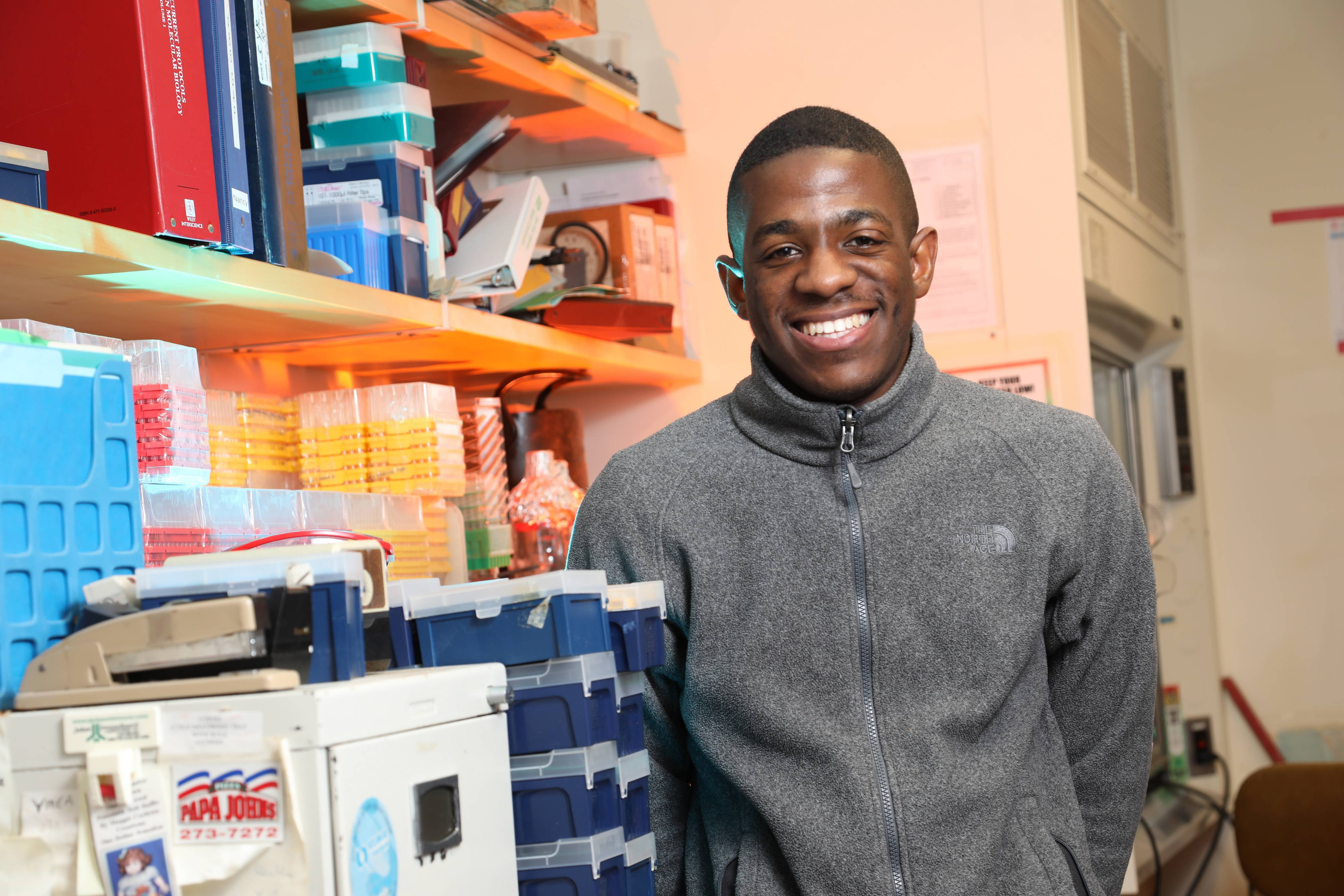 Many Black graduate students within CVM's Department of Microbiology and Immunology share August's passion for the immunology and are pushing the field in new and exciting ways.
Josh Jones, third-year graduate student the Biomedical and Biological Sciences Program and a member of Dr. Ilana Brito's lab, is currently researching how microbes interact with host tissue during colorectal cancer progression and trying to understand if these host-microbe interactions can initiate and/or exacerbate colorectal carcinogenesis.
Jones says he was first drawn to the field of immunology during a basic immunology class in undergrad which discussed immunotherapy in cancer. "I wanted to be a part of the field that was developing these powerful new techniques that can control an often-deadly disease," says Jones.
James Cockey, a D.V.M./Ph.D. student currently in his third year of the D.V.M. curriculum, was also motivated by immunotherapy to treat cancer. "I had known as an undergraduate that I wanted to do cancer research, but learning about the potential to use the immune system to combat cancer gave me a newfound interest for the field of immunology as a whole that I wanted to explore in greater depth," he says.
Kristel Yee Mon, Ph.D. '20, worked in Dr. Brian Rudd's lab and has since moved to New York City to start a postdoctoral position with Dr. Julie Magarian Blander's lab at Weill Cornell Medicine. "I am interested in both adaptive and innate developmental immunology and how those two arms of the immune system interact to remove foreign pathogen from the body," says Yee Mon. "At Weill Cornell, I am studying a rare subset of T cells that may be a biomarker for patient outcome after infection with SARS-CoV2, as well as chemically enhancing innate immune cell types to better prime anti-tumor T cell killer function as a prospective cancer immunotherapy agent."
Representation matters
As Black immunologists, Yee Mon, Cockey and Jones have had to forge their way in a field that lacks many mentors and leaders who look like them.
"The reality is that there aren't that many immunologists who are Black, especially at the faculty level," says Yee Mon. "The small numbers truly speak to the importance of raising awareness of this small but strong community of immunologists who are engaging in excellent work."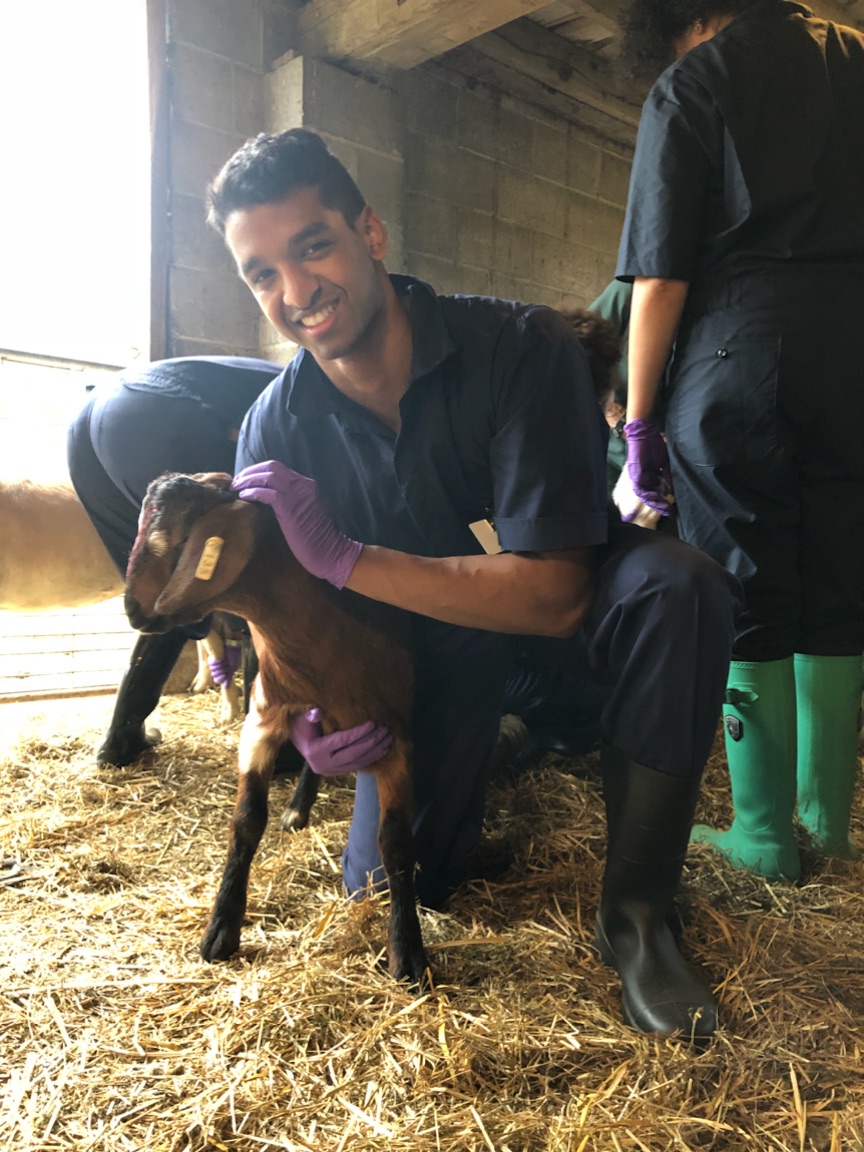 Fortunately, Black in Immuno is helping to change this by bringing public awareness to Black immunologists and their work. "It gives prospective BIPOC [Black, Indigenous and people of color] graduate students in immunology a chance to see people out there like them who have achieved fruitful careers, and that success in the field as a minority is possible," says Cockey. "It also provides a network of possible mentors to reach out to for advice on choosing laboratory rotations and navigating through the Ph.D. and postdoctoral processes as a whole."
Yee Mon agrees. "It shows the current representation of Black faculty and grad students in institutes worldwide so that up-and-coming trainees and undergraduates can feel inspired and comfortable to pursue their dream in immunology. To know that you have a seat at the table because people before you did it and therefore you can do it too," she says. "It also enables a platform for networking and showcasing career opportunities that is a free and open judgment free space where one can access resources."
Discussing discrimination
Beyond building up a community of mentors and role models, the Black in Immuno community has provided a platform for Black researchers to share their experiences working in the field.
"The Black in Immuno group presents a great opportunity for people of color to share their personal stories about how they got to where they are now, and personal experiences where they felt that the system in academia was biased against them," says Cockey.
"Being Black feels like I have to overcompensate to prove that I'm also worthy of having a place in science."
Kristel Yee Mon, Ph.D. '20
"Accounts like these are necessary for the broader science community of non-BIPOC to understand that not everyone is treated fairly or equally, and the current structure of academic research makes it easy for someone to have their career in research stalled or ruined completely due to bias from a higher-up or sabotage from a colleague. Hopefully, accounts like these will bring greater introspection from the science community on how to fundamentally correct some of the systemic flaws in academia that still allow for discrimination."
Bias in academia and science runs deeper than individual microaggressions or discrimination; the lens through which curriculum is taught and the default to white expertise and leadership presents institutional stumbling blocks to building diversity.
"When I read the history of science, I see discrimination against my forefathers/mothers, and when I open the textbooks to study science, there is barely any mention or representation of people of color," says Yee Mon. "When I go to a seminar or an interview for a grad school, I don't see anyone who looks like me. This feeling of not belonging or being different also brings insecurity that maybe I don't belong here or maybe I'm not capable. Being Black feels like I have to overcompensate to prove that I'm also worthy of having a place in science."
Leifer agrees there is much work to be done in her field. As co-director of two programs at the college designed to increase faculty diversity, PACE and Rising Stars, she backs her beliefs with actions, but notes that efforts to increase inclusion must be broader than a handful of targeted programs. "We need more awareness that diversity is an issue we should all be concerned with," she says. "We need more faculty informed about unconscious bias and how it impacts hiring and success of faculty of any underrepresented background. Next, we need to develop concrete action plans to increase diversity in our individual labs, at the department and university level, and more broadly in our respective research fields."
Building awareness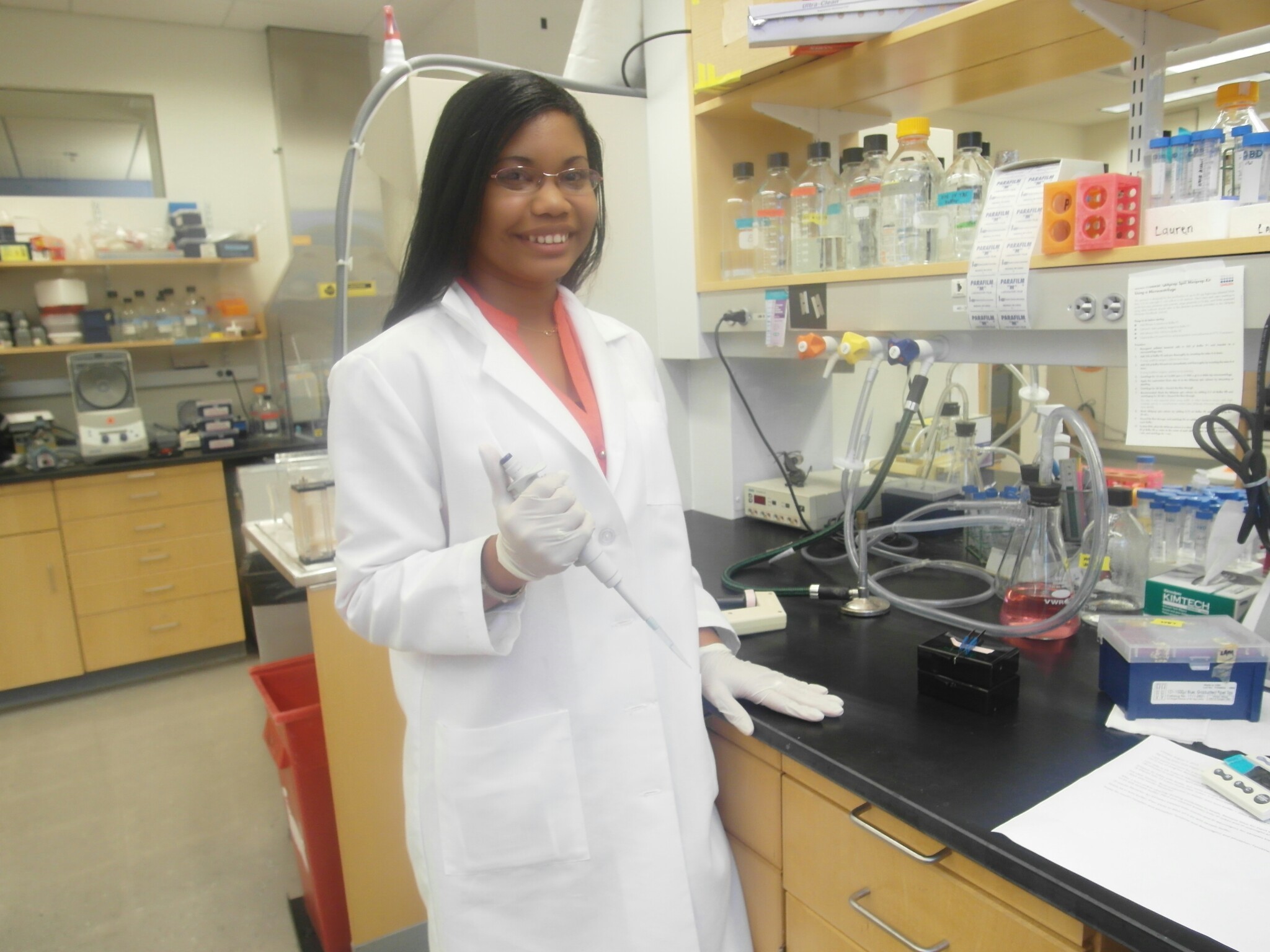 As an institution, CVM has doubled its efforts to create a diverse and inclusive environment. On Oct. 20, CVM appointed Dr. Melanie Ragin as the inaugural assistant dean for inclusion and academic excellence, who will steer the college's efforts in increasing diversity of faculty and staff as well as forging cultural competency and inclusion throughout all programs. The college is also drafting an anti-racist action plan and launching a new website for diversity and inclusion to help bolster foundational change.
Hopefully, such institutional moves, along with personal efforts and education, may start to shift the field as a whole. For some white people, says August, that education starts with learning and acknowledging how different their Black colleagues' life experiences are from their own.
"In many ways, our lives are not the same lives of our white colleagues," says August. "This affects how we present when we show up in science, academia etc., and has effects on our mental well-being, which influences who we are in those spaces. Many of us are not able to be our true selves in those scientific and academic spaces."
Besides awareness, the Black in Immuno movement, and its sister movements in other scientific disciplines, are aiming to create a future full of diverse contributors to discovery.
"I would love to see more people of color in the field as it adds to the rich discussions that take place in the university environment," says Jones. "Also, I would like to see more outreach at earlier levels of education, such as high schools and undergraduate institutions, as it may inspire more black students to become fascinated in immunology."
Thanks to the efforts of the Black in Immuno community and others working for systemic change across society, these steps are starting to happen. August hopes in time it will shift the future of immunology to be inclusive to all. "I hope that this attention to diversity and inclusion overall will allow for honest discussion about what this means for the climate and culture we project to future scientists," says August. "In doing so, we may have more who come from underrepresented groups want to join us and make a difference in the field." •