Training
Beyond Baker: Training the Next Generation of Scientists 
Baker is a fertile training ground for early-career researchers because the faculty care, not only focusing on producing high quality research, but also on training high quality researchers. "The dual mission of the Baker Institute is to better the lives of companion animals through research and to train the next generation of scientist.  Therefore, with this mission, our faculty really put in the extra effort into working with our trainees," said Dr. Scott Coonrod, Ph.D., the Judy Wilpon Professor of Cancer Biology. "We want to ensure that everybody who comes through the Baker Institute gets world-class training so they can succeed in their future endeavors. We try to create the right environment for trainees to really optimize their time here, so when they're finished, they continue to do great things." 
---
Arryn Owens of the Schang lab receives Rawlings Cornell Presidential Research Scholar Award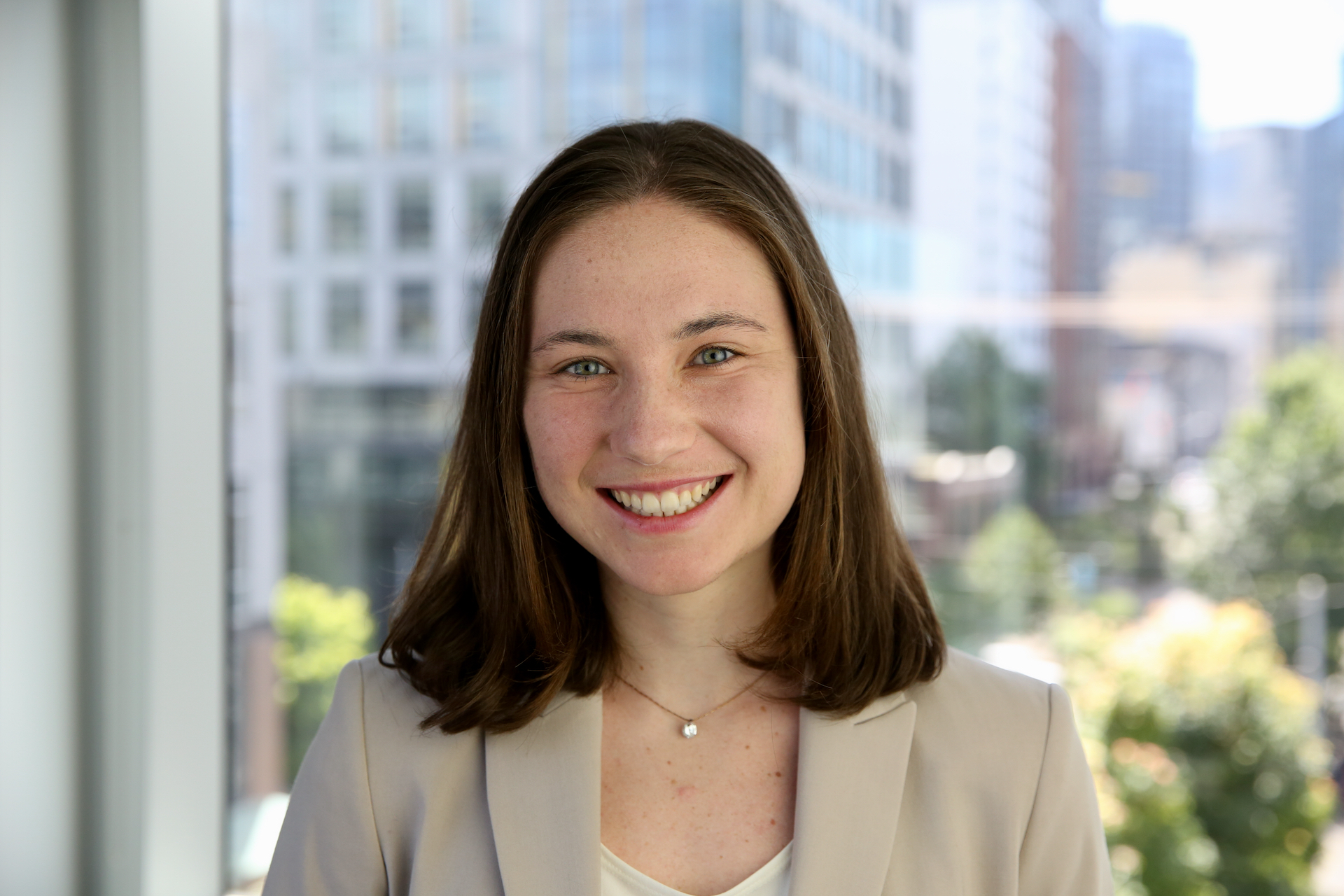 The Hunter R. Rawlings III Cornell Presidential Research Scholars program supports a select group of undergraduate students from across the college to support sustained engagement in research and close collaboration with faculty and other mentors. Research proposals are written by students, with mentoring from their faculty members, for the opportunity to receive funding to be used for research-related expenses throughout their undergraduate term.
The program also combines professional development and community building events to round out the experience. 
This year, Arryn Owens, '24 undergraduate student in the College of Arts and Sciences, and student researcher in the Schang lab here at the Baker Institute was one of just three juniors selected as a program scholar.  
Read more on how she plans to use her research funding, and what led her on her path to research at the Baker Institute. 
---
From Basic Cancer Biology to Finding New Cures: Chinatsu Mukai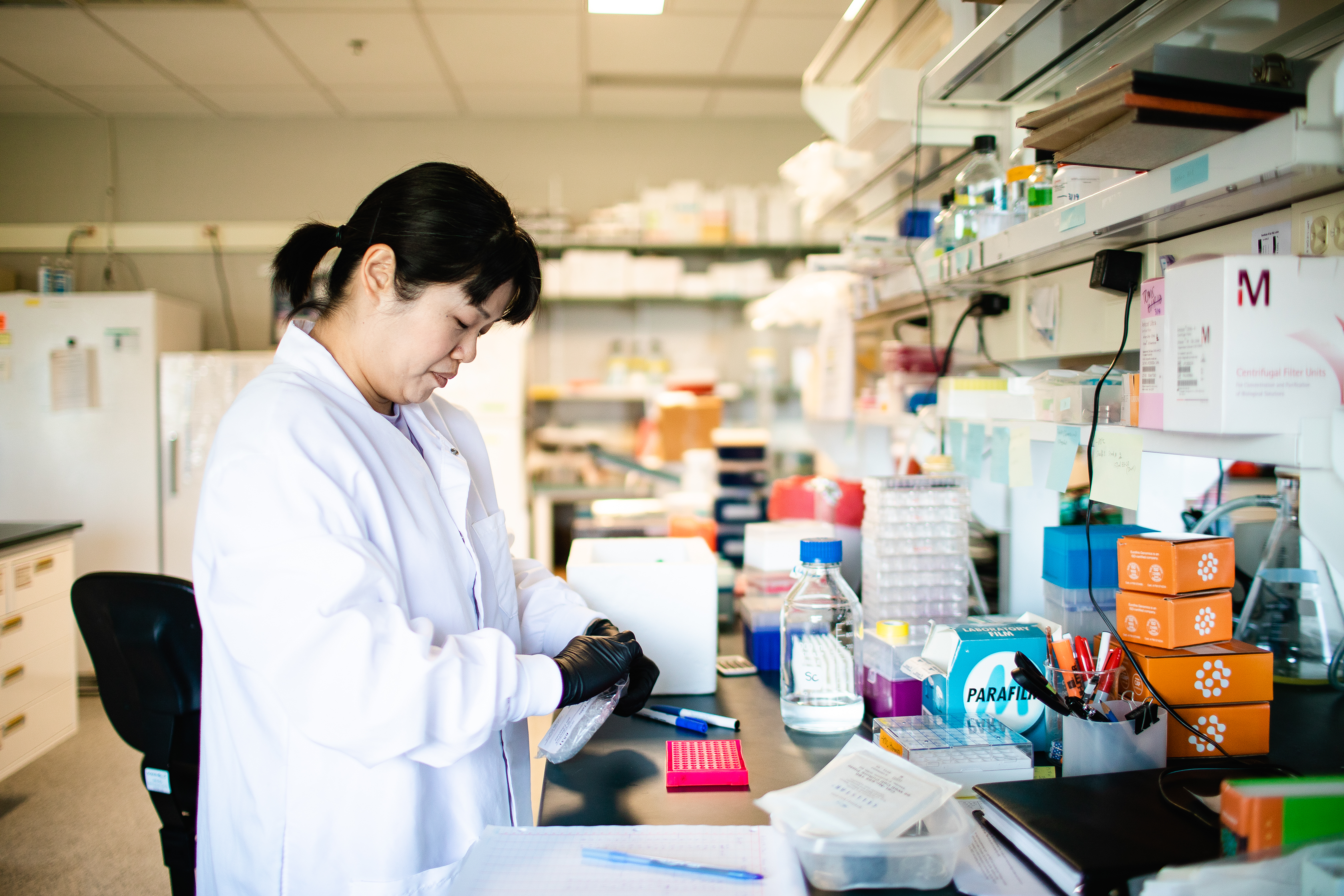 Dr. Chinatsu Mukai, PhD, developed an interest in cancer research during her time at the Baker Institute and recently joined the Frederick National Laboratory for Cancer Research in Maryland. Mukai was a co-investigator and research associate in Coonrod's lab using next-generation sequencing technology to investigate the biology of canine hemangiosarcoma. "She really drove this project," said Coonrod. "Now she's going to be even more heavily involved in cancer research. It's a very good move for her."
Read more in our 2021 annual report
---
---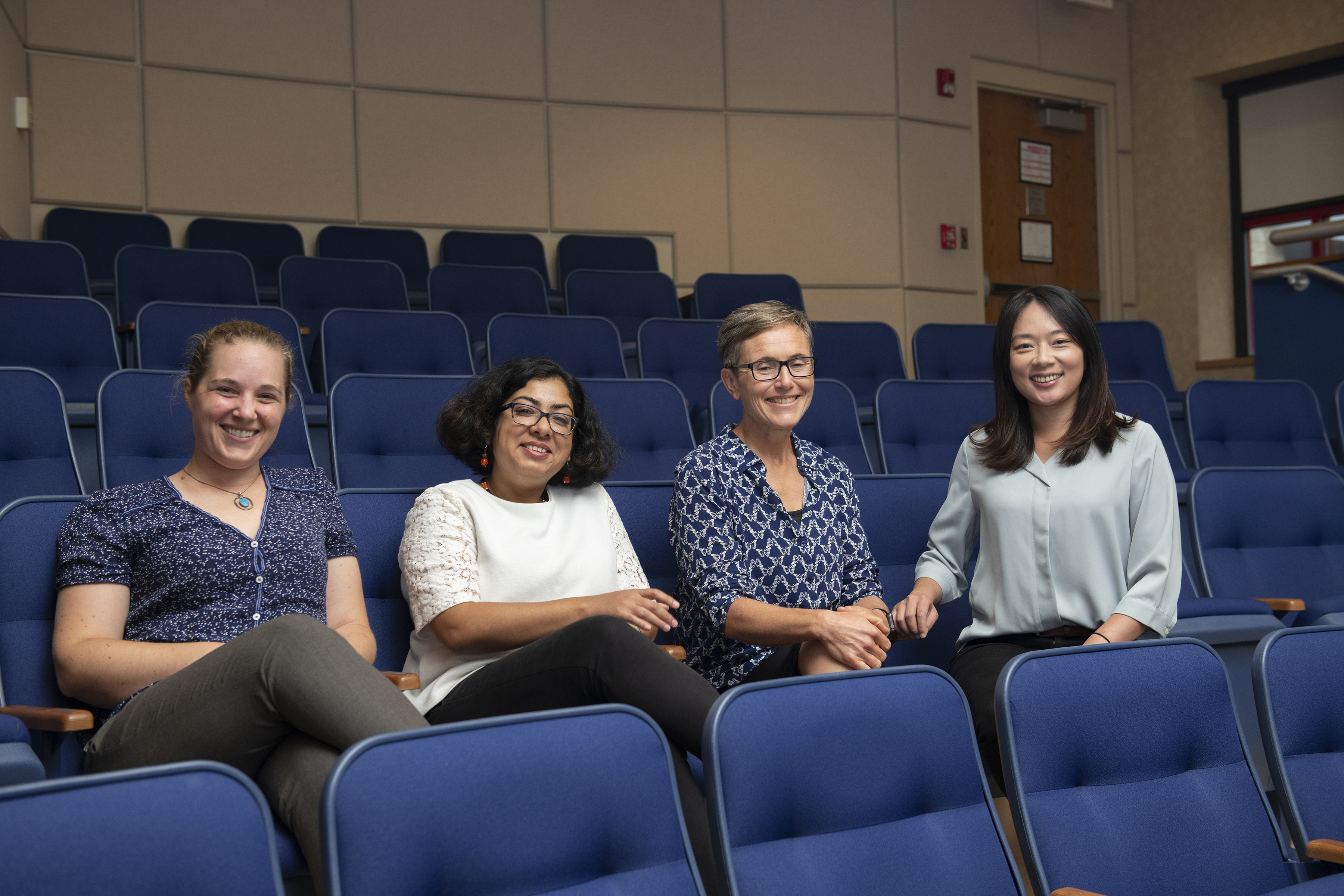 Women in Science
Dr. Rebecca Harman's presentation on "Equine mesenchymal stromal cell-derived PAI-1 and tenascin-C promote wound healing" earned best oral presentation at the 2018 North American Veterinary Regenerative Medicine conference.
Graduate student Shao-Pei Chou's presentation "Decoding the 2% Difference That Makes Us Human" earned her second place at the fifth annual Three Minute Thesis (3MT) competition. She joined other Cornell winners to compete in the inaugural Ivy+ 3MT competition, held in April at the United Nations. 3MT challenges research degree students to present a compelling story on their dissertation or thesis and its significance in just three minutes, in language appropriate to a non-specialist audience. The first 3MT competition was held in 2008 at the University of Queensland, Australia, and has since been adopted by more than 600 graduate schools in at least 65 countries.
Tin Yi Chu, a graduate student in Charles Danko's lab was selected as a recipient of the Hsien Wu and Daisy Yen Wu Scholarships. This facultynominated scholarship is granted to Ph.D. students who have demonstrated exceptional academic ability and performance.
Dr. Mridismita Saikia's talk, "Exploring cell type specific transcriptomic differences in human islets at single cell resolution" won second place in the Prodo Laboratories sponsored Best Talk prize at the 27th Boston Ithaca Islet Club Meeting held this year in Icahn School of Medicine at Mount Sinai, N.Y. in May.
Joy Tomlinson, D.V.M. '10, was part of a team that clinically proved that an off-the-shelf cryotherapy device is effective in treating equine laminitis, a painful inflammatory condition of the hoof. This research was included in the 2018 Kester News Hour at American Association of Equine Practitioners in 2018 as one of the year's most important findings in equine medicine. Tomlinson also received a 5-year National Institutes of Health K08 Mentored Clinical Scientist Research Career Development Award. The project, titled "Comparative animal models of viral hepatitis", will study non-human primate hepacivirus and equine parvovirus pathobiology in horses.
Two of Dr. Tomlinson's publications on Theiler's disease were featured as two of the most important papers of the year in the "Best LAIM Papers of the Year" talk at the American College of Veterinary Internal Medicine annual forum in June 2019
---
From equine research to cancer vaccines
When Jessica Flechtner started her graduate work in the lab of Dr. Douglas Antczak, she wasn't interested in a Ph.D., she just wanted to make her veterinary school application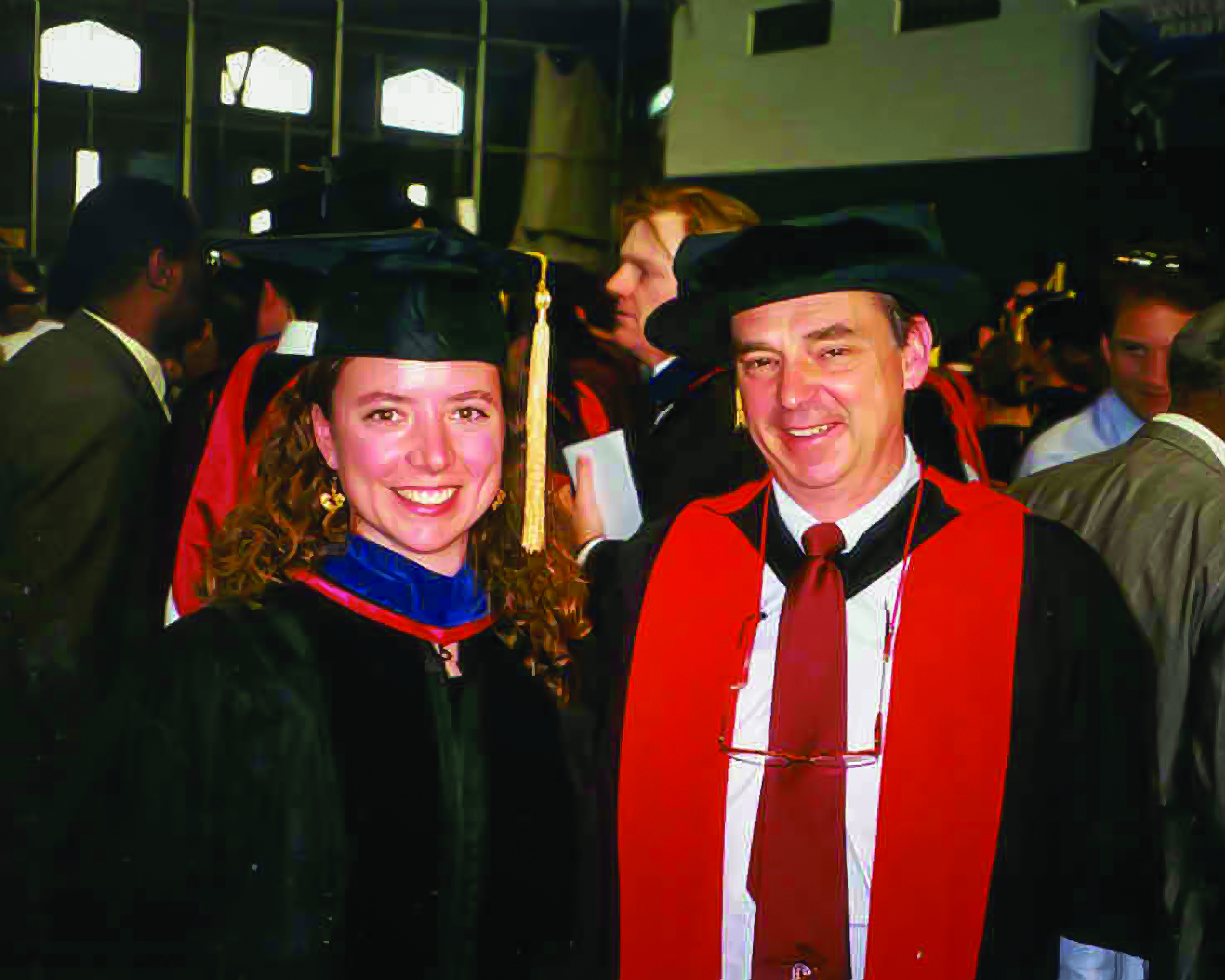 more competitive. She was already a technician there, and had even cared for the research herd as an undergraduate at Cornell. But her research project, trying to find out why the immune system of female horses don't attack their fetuses during pregnancy, soon became too engrossing to stop. She completed her doctorate and embarked on a research career focused on finding novel ways to use vaccines to educate T cells to treat disease.
"I had so much fun at the institute. It was such a family environment," said Flechtner.
With Antczak's wise advice to broaden her training beyond horses, she started a research fellowship at the Dana Farber Cancer Institute, doing basic research on T cells. After meeting patients in the shared cafeteria, she realized that working in industry would be the best way to help people battling cancer.
Now, after working at three different biotech companies, Flechtner is Chief Scientific Officer at Genocea Biosciences in Cambridge, Massachusetts. With her foundation in immunology from the Antczak lab, she is leading the development of personalized cancer vaccines. Genocea's most advanced product is already in early clinical trials. "With this technology, we can educate the patient's own immune system to fight their tumors," said Flechtner. "This is truly personalized medicine."
---
Disease ecology, the Alaska-Baker connection
Dr. Karsten Hueffer's favorite memories of the Baker Institute include coffee breaks and lunchtime seminars. These two activities perfectly exemplify the atmosphere at the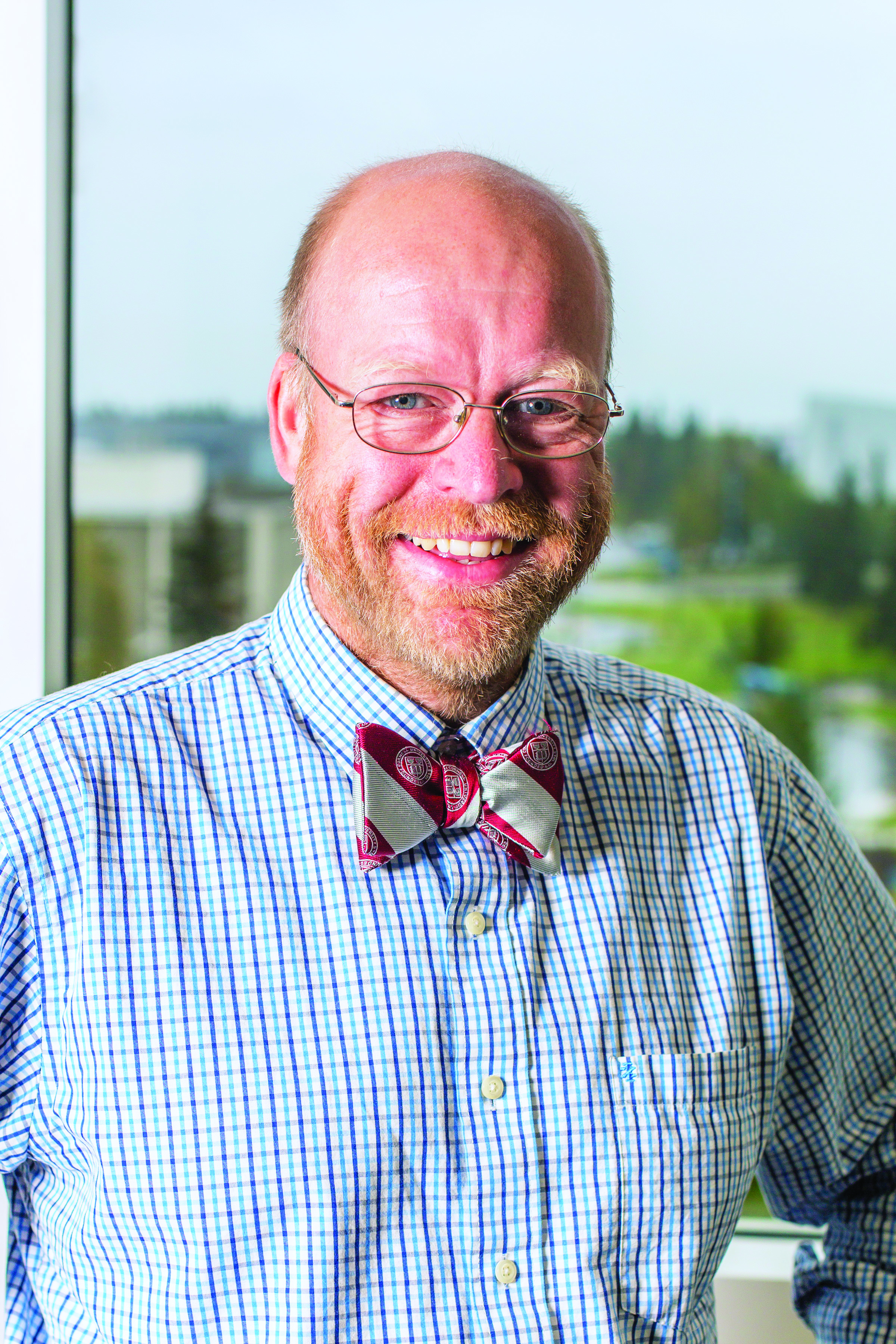 Institute – informal and collegial, yet scientifically rigorous.
"Baker was really a great place to be a grad student," said Hueffer, associate dean of the Department of Veterinary Medicine at the University of Alaska, Fairbanks. "The culture there really pushed me to do the best I could."
Hueffer came to the Baker Institute as a participant in the Leadership Program in 1998, but after learning about Dr. Colin Parrish's work with parvovirus, started his PhD a year later. He studied the structure of parvovirus, how it infects cells in dogs, and how specific genetic mutations allowed it to expand its host range.
Currently, Hueffer studies the disease ecology of rabies virus. He is investigating why some regions of Alaska have naturally high rates of rabies, while others do not. His group also discovered the receptor in the brain that rabies targets to instill aggression and a lack of fear.
Recently, Hueffer has taken on more administrative roles and mentors students through a biomedical research program that engages indigenous students from remote areas. Hueffer finds it extremely satisfying to see his students succeed after graduation. In fact, one of his former undergraduate students, Karen Barnard, is now working on her PhD in his old lab at the Baker Institute.
---
Young scientist advances career in virology
As a graduate student in the Parrish laboratory, Heather Callaway, PhD '18 studied how the structure of parvoviruses, best known for causing a deadly infection in dogs, have changed and evolved over thousands, or even millions of years. "I was trying to see what ancient parvoviruses looked like, how they behaved, and if they could still enter modern-day cells," said Callaway.
Now, as a postdoctoral researcher at Scripps Institute in La Jolla, California, Callaway uses these tools to determine the structure of glycoproteins from rabies virus. She aims to stay in academia so that she can continue studying the structure and function of viruses, or possibly even their use in gene therapy to cure genetic diseases. She's been fascinated with the idea of using viruses as a delivery system for DNA since she first learned about viruses that inject their DNA into bacterial cells back in high school.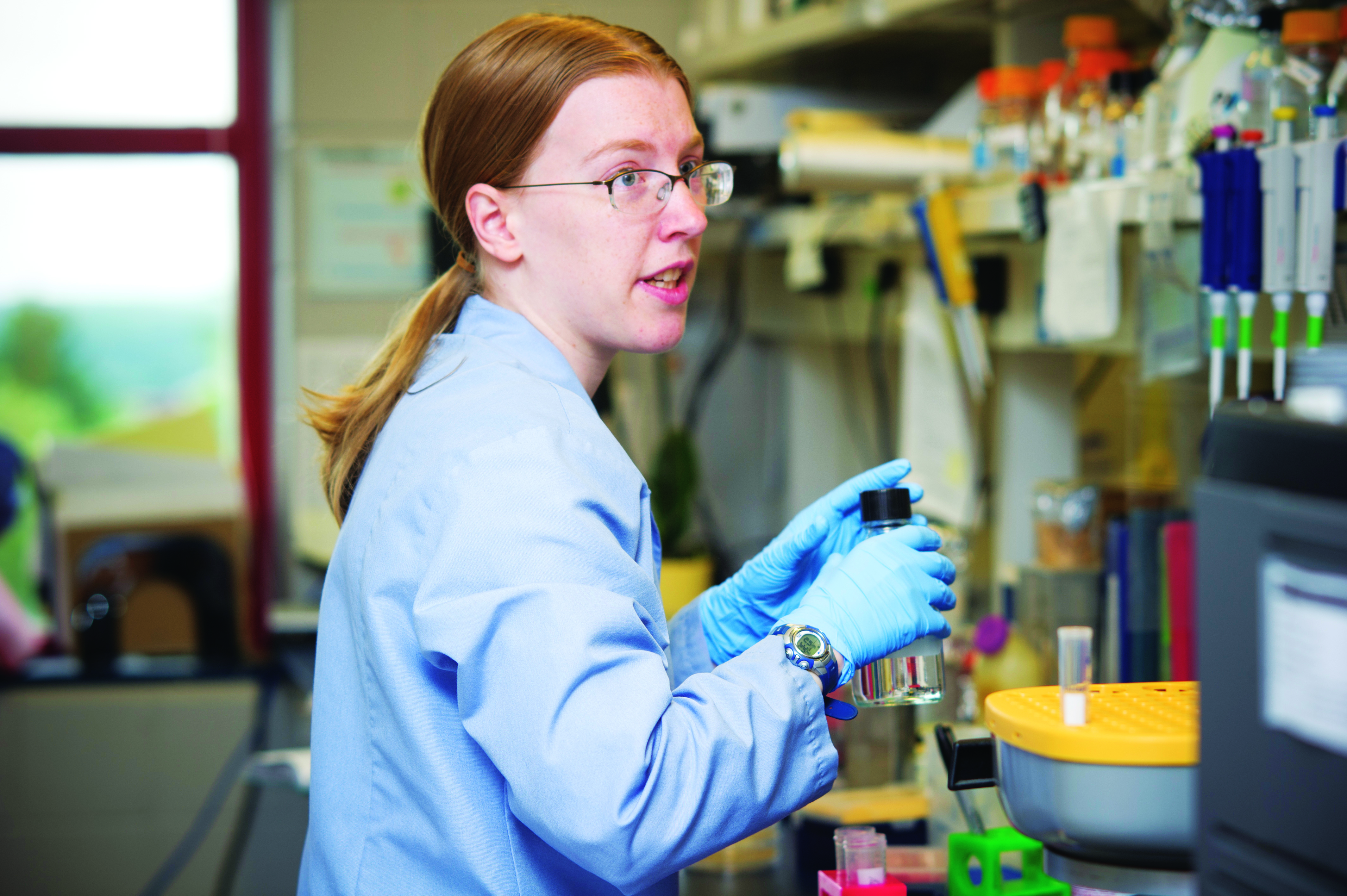 "I still have an interest in gene therapy today, and as I continue to learn about viruses, the list of things I want to learn about them keeps growing," said Callaway.