Our Community
Our Student Body
The BBS is made up of students from various backgrounds and walks of life.  There is no such thing as a "typical" BBS PhD student - that's what makes the program so diverse and inclusive!
32% are international
24% are under-represented minorities
68% are female
32% are male
13% have their DVM
10% are in the Combined DVM-PhD Degree program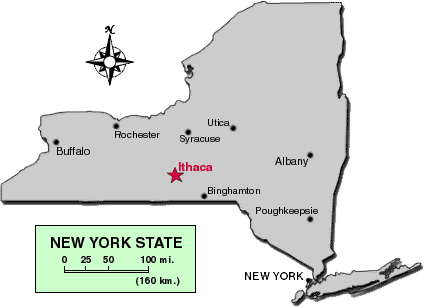 Ithaca is home to Cornell University and Ithaca College and is consistently ranked one of the best cities for new graduates, as well as best places to live. 
No matter the season, explore the beauty of Ithaca.  If you love the outdoors, spend the day touring the many waterfalls, gorges and trails or rent a kayak or take a cruise around Cayuga Lake, the largest of the Finger Lakes.  You'll find over 28,000 acres of public New York State forest perfect for skiing, hiking, mountain biking and more.
If you prefer the city over the country, the Ithaca Commons is a four-block, pedestrian-only section of downtown Ithaca that features international cuisine, locally made goods, and hidden gems within its numerous restaurants, bars, stores and entertainment venues. 
The Finger Lakes region is known for its wines, ciders and beer.  Grab some friends and visit the Cayuga Wine Trail, also known as America's First Wine Trail, or make a trip to the neighboring lakes and see what the Seneca Wine Trail and Keuka Wine Trail have to offer.  Just remember to be responsible - don't drink and drive!
Ithaca is also family-friendly, with activities and attractions for kids of all ages.  Travel the Discovery Trail, visit the Sciencenter, or spend a day at one of the various public parks.  Visit the Ithaca Farmer's Market to pick up some fresh produce, listen to live music, feed the ducks and support local vendors.