Dr. Dwight Bowman receives lifetime achievement award for advancing parasitology
Monday, March 21, 2022 - 11:18am
Dr. Dwight Bowman has dedicated his life to helping companion animals by to studying the parasites and diseases that affect them. A professor of parasitology in the Department of Microbiology and Immunology, his influence extends far beyond the Ithaca campus.
On Feb. 11, the Companion Animal Parasite Council (CAPC) presented Bowman with a lifetime achievement award at a virtual ceremony — honoring him for outstanding achievements in the field of parasitology and recognizing his vast contributions to veterinary research and education.
"Dr. Bowman's impact on parasitology and his dedication to community engagement have had a profound, positive influence on the field at large," said Lorin D. Warnick, D.V.M., Ph.D. '94, the Austin O. Hooey Dean of Veterinary Medicine. "I am very pleased to see his commitment and many contributions to veterinary parasitology recognized by the CAPC."
"Dwight's passion for parasitology is extraordinary," said Dr. Deborah Fowell, chair and professor of microbiology and immunology. "I am delighted that his longstanding work in education and research have been recognized by the honor of this lifetime achievement award."
Bowman's colleague Dr. Byron Blagburn, distinguished university professor at the Auburn University College of Veterinary Medicine, also received a lifetime achievement award from CAPC for their decades of close partnership. Together, Bowman and Blagburn created parasitology guidelines for veterinary practitioners, providing an essential resource for preventing, diagnosing and treating parasitic disease. These guidelines set the standard of care in the profession, and they receive more than 415,000 views online per year.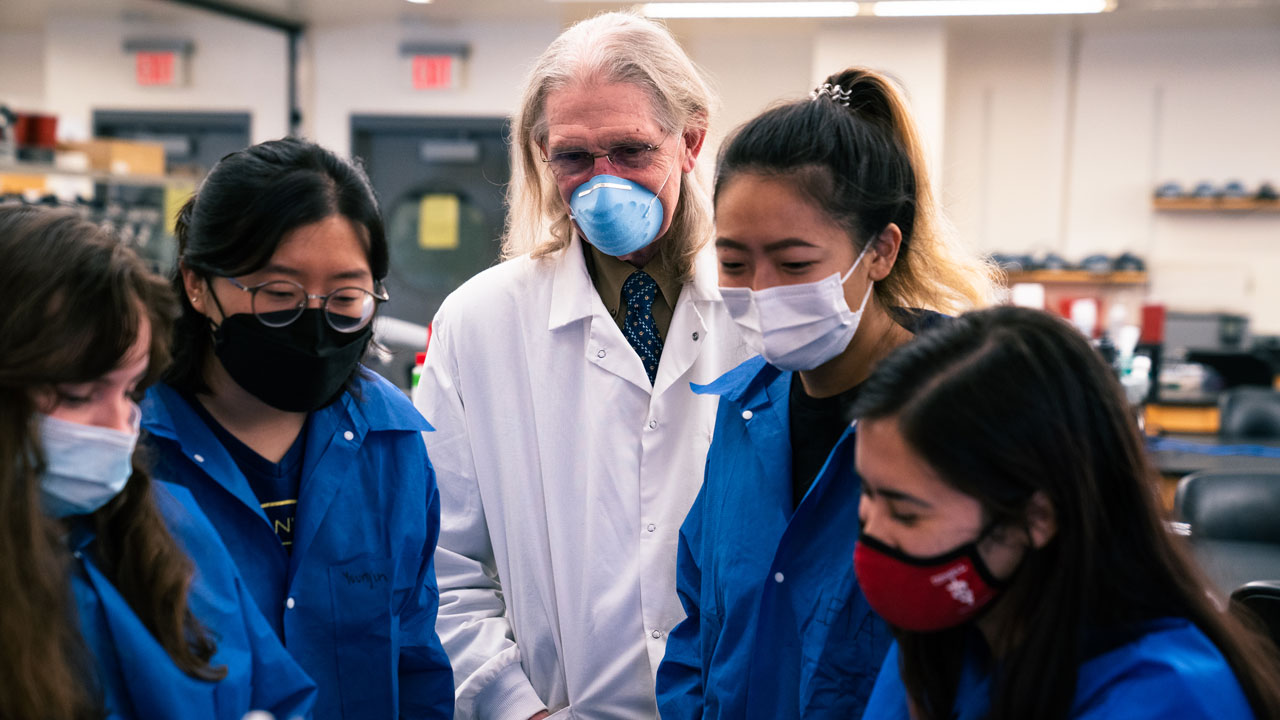 As two of CAPC's founding board members, they partnered with industry and other academics to create monthly parasite prevalence maps for both the United States and Canada. The maps show a county-by-county diagnosis of some of the most common diseases that threaten companion animal health, including heartworm and tick-borne diseases. In addition to providing a forecast for parasitic risk, the maps can be used to track long-term changes and help provide data for other kinds of research. The prevalence of Lyme disease in dogs, for example, is a good indicator of its relative threat to humans.
"I greatly enjoy interacting with all aspects of the veterinary profession, and I do all I can to try and build bridges between the different populations within the field — the practitioners, industries, clients and the animals for which they provide care and therapy," Bowman said. "I enjoy what I do, and teaching has been a great way for me to continue learning, too."
Bowman joined Cornell's College of Veterinary Medicine in 1987, where expanding community engagement and improving direct support for pet owners has been another one of his priorities. In 1996, he was one of two Cornell faculty members who founded the Southside Healthy Pet Clinic at Ithaca's Southside Community Center. This monthly walk-in clinic provides affordable veterinary health care for low-income pet owners and gives Cornell veterinary students the opportunity to hone their clinical skills.
In 2011, Bowman won a Kaplan Family Distinguished Faculty Fellowship in Service Learning. He used this award to organize traveling animal wellness clinics that served underprivileged communities in the Bronx, Brooklyn and Syracuse. As a leading expert in the field, he has also traveled to more than 10 countries to give lectures at other universities.
At Cornell, he successfully established the Master of Professional Studies Program in veterinary parasitology. He also authors a widely used textbook in parasitology and serves as a contributing writer for dvm360, which creates comprehensive and timely resources for veterinary professionals.
In 2018, he presented clear evidence to the American Association of Veterinary Parasitology about the development of canine heartworm, and he now plans to re-assess the potential for a preventative vaccine. He's part of the new Cornell Richard P. Riney Canine Health Center, and hopes to completely eradicate guinea worm disease, which has high rates of infection in dogs and can be profoundly debilitating in humans.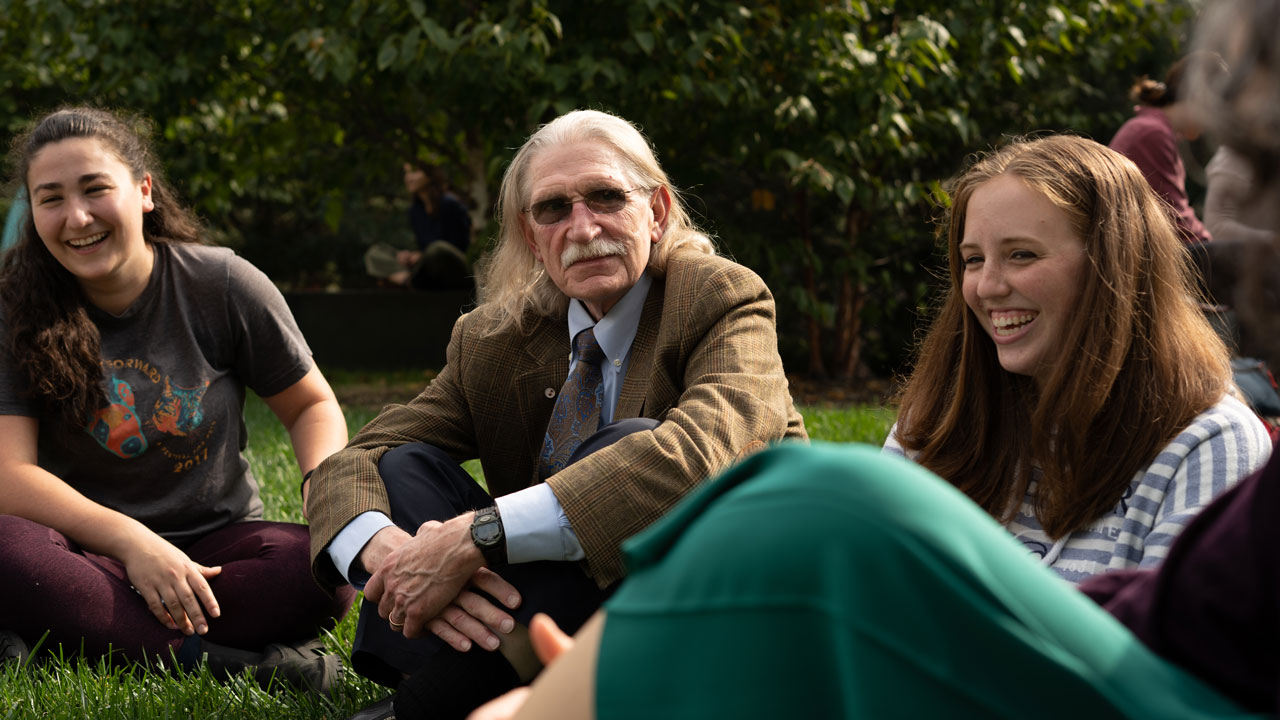 The Cornell Feline Health Center's 2019-2020 Research Grant Program awarded Bowman funding to study the genetic profile of the parasitic nematode Toxocara cati — one of the most common intestinal parasites of cats. This feline roundworm infects 25% of cats and has the potential to be passed to humans. With no vaccine or therapies currently available to treat the larval stage of this infection, Bowman's research will pave the way for developing better prevention and feline treatment.
"I'm going to do all I can to continue assisting my students and colleagues to help them make a positive impact in the fields in which they work, for the individuals with whom they work and on the animals for which they are providing care," Bowman said.
Written by Jana Wiegand