"A true blessing": Love for cats sparks scholarship for feline research
By Olivia Hall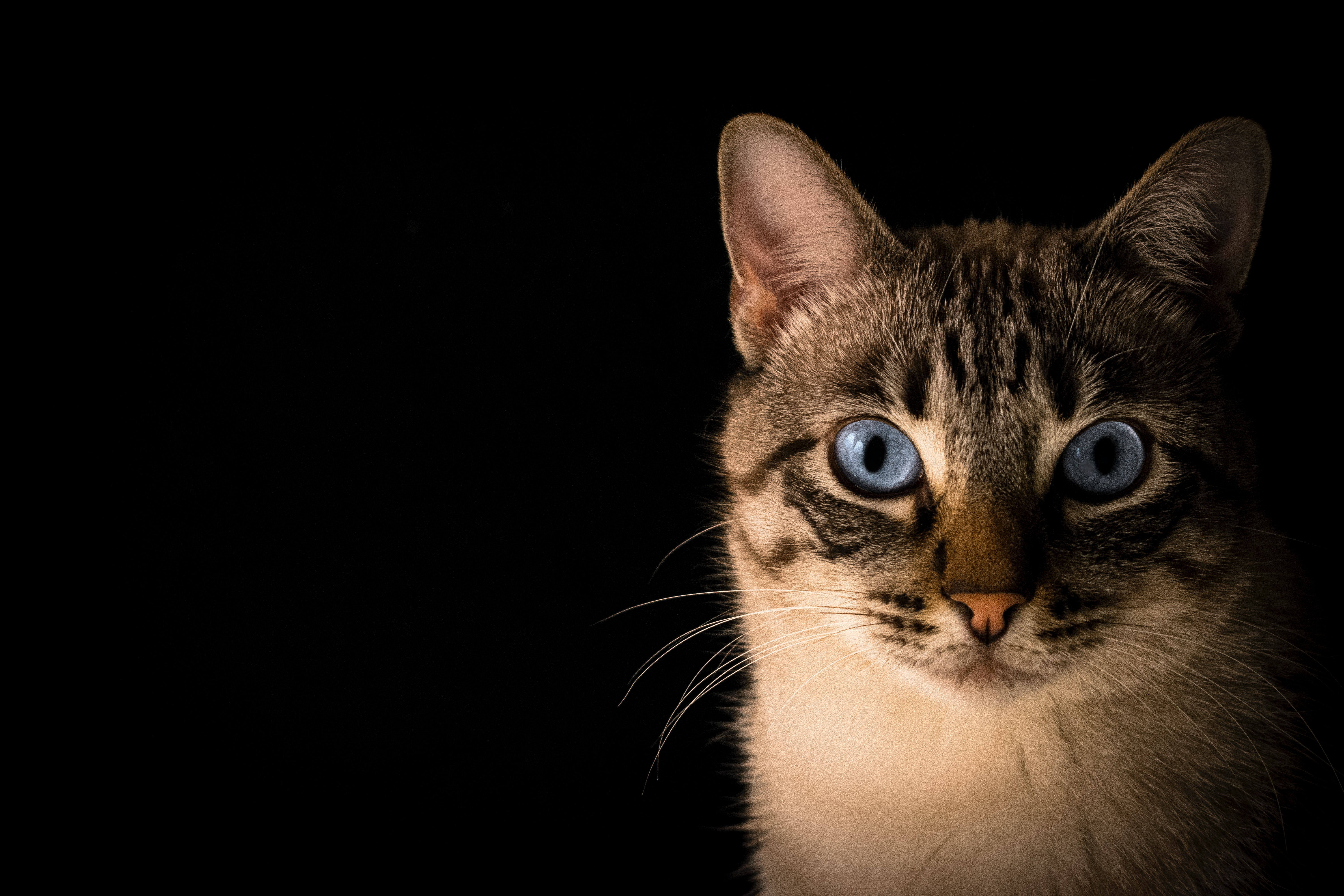 When Bruce Hanson met his future wife, Liz, in high school near Washington, D.C. in 1961, he may have been surprised to learn that some six decades later they would establish a scholarship fund to promote research on feline health.
His first encounters with Liz's 16-year-old cat, Princess, were not auspicious.
"Princess and I didn't get along at all," Bruce recounts. "She hissed anytime she saw me and didn't like me one bit. I didn't know how to deal with cats at that point."
It is a testament to Liz's enthusiasm for her feline friends — and to her persuasiveness — that once the couple was married in 1967, they adopted their first cat together. Many more would follow. "It took me a while to really understand them, but I became a cat lover, too," Bruce says.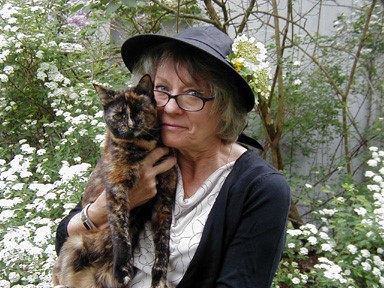 Cats were in their lives while Liz worked various jobs to help put her husband through graduate school at Penn State University, where he earned a Ph.D. in psychology in 1971. They were also around when the Hansons moved to Little Silver, a small town near the Jersey Shore, after Bruce was offered a job at Bell Labs as a psychologist and engineer in the early 1970s.
Here Liz put her degree in education from Frostburg State College in Maryland to work in the nearby Marlboro school system, initially teaching fourth-grade math and later starting the school's first computer lab. "That was really her big love," Bruce says.
The Hansons' retirement in the early 2000s was in name only. While Bruce continued as a consultant, his wife pursued her passion for teaching for another decade as an adjunct professor at nearby Brookdale Community College, bringing students up to speed in remedial math classes.
"She only stopped doing that once she was diagnosed with ovarian cancer about four years ago and started chemo, because she felt like she couldn't be reliable enough to cover her classes," Bruce says.
As an avid gardener, Liz remained active in the Little Silver garden club and gave beekeeping demonstrations to second-graders. "Liz was also such a fan of local history that she got heavily involved with the Parker Homestead, one of the oldest things happening in New Jersey," Bruce says. His wife archived many of the objects — farm implements, baseball cards, decades of letters — generations of Parkers had accumulated since the family had been offered a land grant in the mid-1600s. "It was one of the main things that kept her going and interested and focused as her cancer really got bad."
Liz's illness quickened the couple's plans to establish a scholarship fund. "She was the main driver behind that," Bruce says. The idea was inspired by their most recent cat, Daisy, who they had found about 14 years ago on a beach. One of her eyes had popped out of its socket. "At Liz's urging I jumped down into the sand and picked up this kitten," Bruce recalls. Daisy's health problems continued for several months after her eye surgery. She suffered from multiple bouts of pneumonia, septic arthritis, a brain infection and daily focal seizures. Thanks in part to the care of a young veterinarian, Daisy's seizures became milder and less frequent.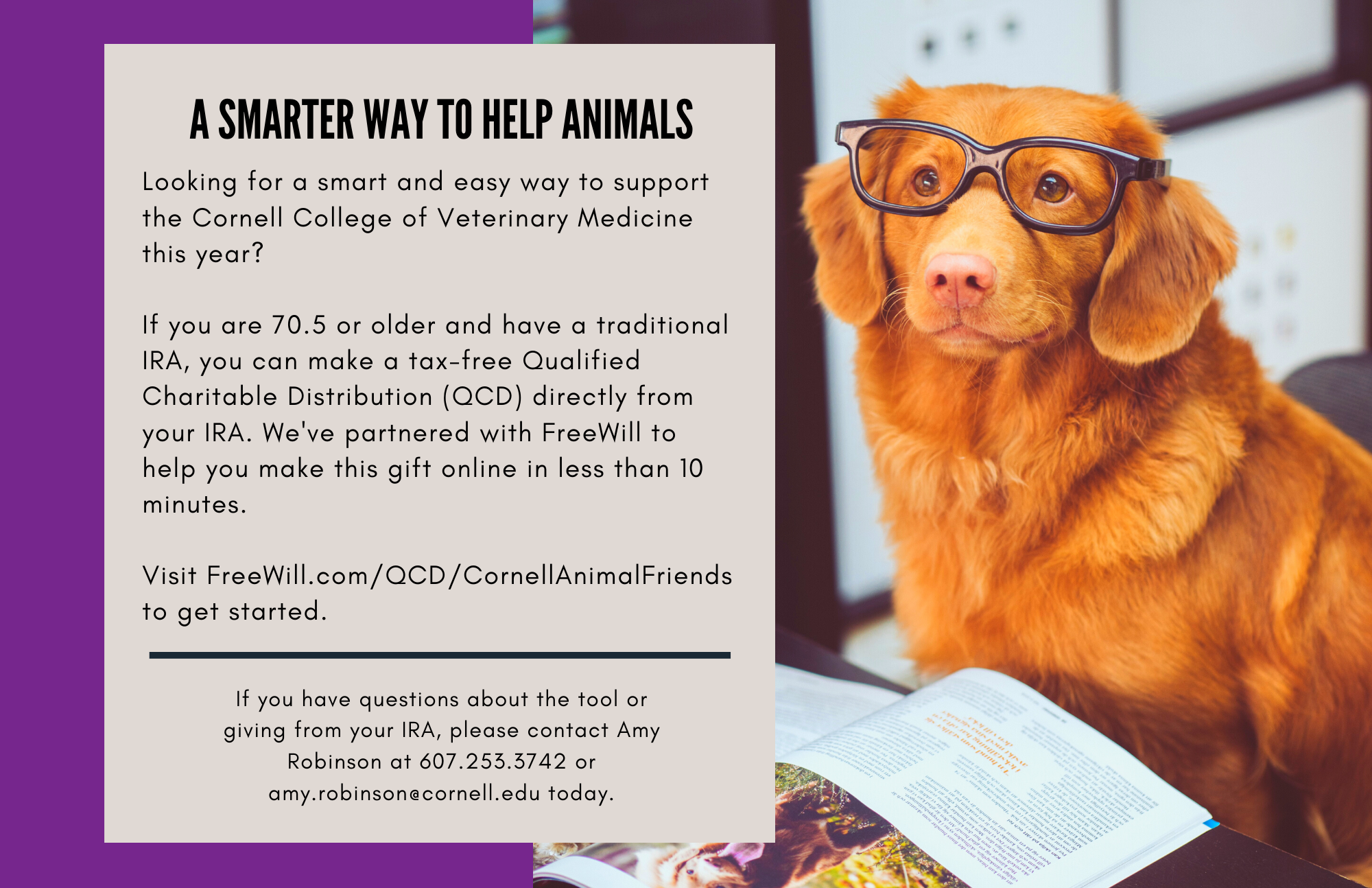 "She was Liz's all-time favorite cat," Bruce says. "When Liz came home from the hospital at the end to hospice, Daisy kind of stood vigil at her bedside." Liz passed away on March 14, 2019, at age 73. Daisy died a week later.
Now their memory lives on in the Liz Hanson Scholarship at the Cornell College of Veterinary Medicine (CVM). "We never had children, so we were able to save more money, probably, than the average couple — though we used to joke that with all of Daisy's veterinary bills we could have sent a kid to Harvard," Bruce says. While neither of the Hansons had any connections to Cornell, they learned of CVM's strengths in feline health research and practice and got in touch at their own initiative. The resulting scholarship aims to encourage graduate students to conduct research on feline health issues.
Among the three recipients to date is fifth-year immunology Ph.D. student Kristel Yee Mon, who is originally from Trinidad and Tobago and studies developmentally based genetic regulation of the immune response in the lab of associate professor of immunology Dr. Brian Rudd. "The scholarship means the world to me," she says. "For international students like me, it's incredibly difficult to garner funding for your research or financial assistance, so it's been a true blessing for myself and my lab."
"For international students like me, it's incredibly difficult to garner funding for your research or financial assistance, so it's been a true blessing for myself and my lab."
Kristel Yee Mon, graduate student and recipient of the Liz Hanson Scholarship
In a thank you letter to Bruce Hanson, Yee Mon also revealed a connection beyond their shared love for cats. "I recently lost my mom to colon cancer in my third year of graduate school, and my dad was also diagnosed with cancer soon after," she explains. "This scholarship would have meant a lot to my mom."
Bruce Hanson takes solace from such letters — complete with photos of the students' own cats — and from fulfilling a promise he made to Liz before she passed away. "It took me only a few days of being in our big house all by myself before I adopted a couple of elderly cats, a mom and her daughter. When the two of them sit with me, they're a lap-full. But they're great company." •