BBS Recruitment 2022
The Cornell University Biomedical and Biological Sciences (BBS) Ph.D. Program Recruitment event is scheduled virtually throughout January 2022
.  You will meet with faculty, current graduate students and campus partners and get a glimpse of the BBS Ph.D. program, Cornell University and Ithaca community.  We hope to host admitted students individually throughout the month of March, this opportunity will be dependent on public health guidance in place at that time. 
To make navigating the experience a bit easier recruits are assigned a "BBS Buddy" when they accept the invitation to interview at Cornell.  BBS Buddies are current graduate students that have successfully navigated the recruitment experience and can be a source of information and guidance.
Recently Funded Research in CVM: https://www.vet.cornell.edu/research/awards 
Schedule of Events
Date & Time             

Topic 

Wed, January 5th

5:00-6:00 PM (EST)

Preparing for Your Faculty Interviews Panel with Current Graduate Students 

Fri, January 7th

10:00-11:00 AM (EST)

BBS Program - Overview Presentation  

Dr. Robert Weiss, Associate Dean Research & Education

Tuesday, January 25th 

5:00-6:00 PM (EST)

BBS Alumni panel: More than an alternative  
Alumni share how they have made an impact in industry and other non-academic careers
Moderated by Susi Varvayanis, Executive Director, Careers Beyond Academia

Wednesday, January 26th 

5:00-6:00 PM (EST)

BBS Current Student Session

Tentative Break Out Rooms:
Housing, Funding, Rotations *Limitations of down campus labs*, Things to do, International student needs, D&I initiatives

Tuesday, February 1

5:00-6:00 PM (EST)

BBS Faculty Panel: The Academic Route

Meet BBS Faculty at different stages in their careers as they share what they've learned from their experiences as principal investigators.

Monday, January 31

5:00-6:00 PM (EST)

BBS Social

Meet current BBS students and faculty for a casual get together.
Faculty Interviews 
Recruits are asked to identify nine faculty members whose research work interest them as part of the registration process.  The BBS program will review the list of faculty submitted and will advise students whom to reach out to to schedule virtual meetings.  
Access the Cornell BBS Faculty List for a list of faculty participating in interviews this cycle.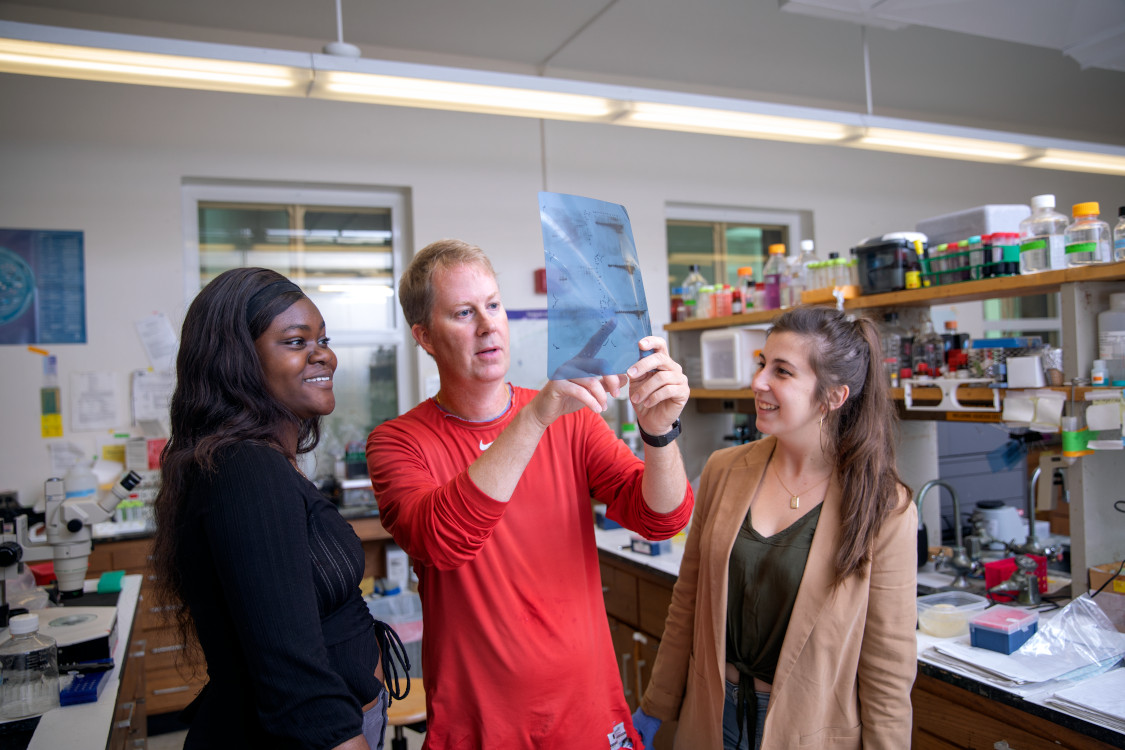 January 9- 29 - Recruits schedule one-on-one interviews with the list of approved BBS Faculty (recruit responsible for setting up Zoom meetings)
 The majority of faculty interviews will take place January 18 - 21, 2022. 
Panel Interview
Recruits will meet with a faculty panel for a brief 15-minute interview the week of January 10th.  Refer to the BBS Panel Schedule on Box for your assigned interview date and time.
Virtual Tours
Our current graduate students have worked on creating several short videos to highlight the Cornell Ithaca campus, local interests and lab environments. Click on the links below to view BBS student videos.
 
Resources
Learn about the Community
Graduate Student Community