Peer Mentors
Meet our BBS Peer Mentors
The members of the Biomedical and Biological Sciences Peer Mentors are a dedicated group of current students that help incoming students transition into the BBS program, provide peer support to current BBS students, and answer questions from prospective students. They are here to share their personal perspectives and experiences as a BBS graduate student with you via email. Please feel free to contact them by clicking on their name. Please note that questions related to administrative matters can be directed to the Office of Graduate Education.
Ph.D. Candidate, Mentor - Dr. Hector Aguilar-Carreno, Immunology & Infectious Disease
Hi, my name is May Byun, and I am an Immunology and Infectious Disease (IID) student in Hector Aguilar-Carreno's lab.  I am originally from Korea but spent most of my time and education elsewhere.  Prior to Cornell, I did my Bsc. in Biotechnology at the University of Manchester, and Msc. in Immunology at the University of Oxford.  I'm very interested in neuroimmunology, specifically how viruses evade our immune surveillance and take advantage of immune-privileged organs.  Outside of the lab, I enjoy trying out new technical gadgets, playing video games and having a cup of tea with friends.
Ph.D. Candidate, Mentor - Dr. Holger Sondermann Immunology & Infectious Disease
Hello, my name is Maria! I work in the Sondermann lab, studying biochemical interactions behind proteins involved in biofilm formation in Pseudomonas aeruginosa and fluorescens. I'm biased but I think it's the coolest! I'm from Colorado and I love to hike, bike, kayak and just be outdoors! The meal I most look forward to everyday is coffee and I have two hamsters named Something Royal and Hambletonian, my pride and joy. My goal is to be an astronaut and study biochemistry in space, but I think I would also enjoy someday getting a change to teach.
Ph.D. Candidate, Mentor - Immunology & Infectious Disease
Hi everyone!  I'm Karla and I'm part of the Immunology and Infectious Diseases branch of the BBS program.  I'm interested in understanding the role of different components of the immune system in infections that affect neglected communities to find better vaccine candidates.  I am a first-generation college student from San Diego, California and I earned my undergraduate degree in Integrative Biology at the University of California, Berkeley.  In my free time, I enjoy reading short stories, learning different recipes to try with my friends, and exploring around Ithaca.
Ph.D. Candidate, Mentor - Dr. Natasza Kurpios Translational Medicine
I am Shing from the Kurpios lab working on developmental biology with a special focus on organ morphogenesis (in the gut)!  My primary research interest is to understand how organs develop during embryogenesis and how they acquire proper function to maintain homeostasis.  I am a DVM-seeking-PhD student from Taiwan, so far loving my life (both inside and outside of the lab) in Ithaca since enrolled in BBS in 2015.  You'll probably find me all over the place in Ithaca looking for spark joy from good food to all the natural beauties we have here (and you are welcome to join me)!
Ph.D. Candidate, Mentor - Dr. Gerlinde Van de Walle Immunology & Infectious Disease
Hi!  My name is Mason Jager and I am a second-year student in the Immunology and Infectious Disease concentration.  I am currently in the Van de Walle lab where I study the pathogenesis of a novel parvovirus that causes hepatitis in horses.  I grew up in Connecticut and received my B.S. in pathobiology from the University of Connecticut.  I went on to complete my DVM degree and residency in anatomic pathology at Cornell, with a few years of companion animal clinical practice in between.  Outside of the lab I enjoy landscape photography, geeking out with movies and video games, and playing with my cats!
Ph.D. Candidate, Mentor - Dr. John Schimenti Molecular & Cellular Medicine
Hi everyone, my name is Liangdao Li and I am a second year student in the Molecular and Cellular Medicine concentration.  I grew up in China and had my college education at the University of California, San Diego.  My research interest falls into reproductive biology/medicine and I am currently in Dr. John Schimenti's lab.  Outside of the lab, I enjoy being out with my camera traveling and taking photos.
Ph.D. Candidate, Mentor - Dr. Ilana Brito Molecular and Cellular Medicine 
Hi!  I am a second-year student in Molecular and Cellular Medicine in the Brito Lab, where I study how the gut microbiome can cause disease and possible ways to engineer it to improve host health.  I'm from the beautiful island of Puerto Rico, where I grew up and did my undergraduate studies.  During my free time, I like to play video games and watch movies.  If it's a nice day outside, you might catch me playing soccer or hiking!
Ph.D. Candidate, Mentor - Dr. Alexander Travis Zoology & Wildlife Conservation
I am a student in the Zoology and Wildlife Conservation concentration and also part of the Joint Graduate Training Program with the Smithsonian Conservation Biology Institute.  I have earned a BS in Animal & Veterinary Sciences and a MS in Conservation Medicine.  I am generally interested in the various ways that reproductive technology can be used in methods of wildlife conservation and my current research in the Travis Lab focuses on studying the functions of the different histological zones of the epididymis.  In my free time I like to take my dog to explore the waterfalls in the Ithaca area and I am also new to bird watching so I try to get out and do that as much as I can!
I am currently a third-year graduate student in the field of Biomedical and Biological Sciences (BBS) with a co-mentorship between Dr. Charles Danko and Dr. Praveen Sethupathy.  Prior to coming to Cornell, I earned my B.S. from the University of North Carolina at Chapel Hill.  My current research focuses on investigating the gene regulatory mechanism utilized in colorectal cancer.  Specifically, I am looking at how these mechanisms can vary when comparing different primary patient samples and various model systems.  Outside of the lab I enjoy a bit of running, watching college sports, getting involved in science outreach, and watching movies.
Ph.D. Candidate, Mentor - Dr. Chris Xu Molecular & Cellular Medicine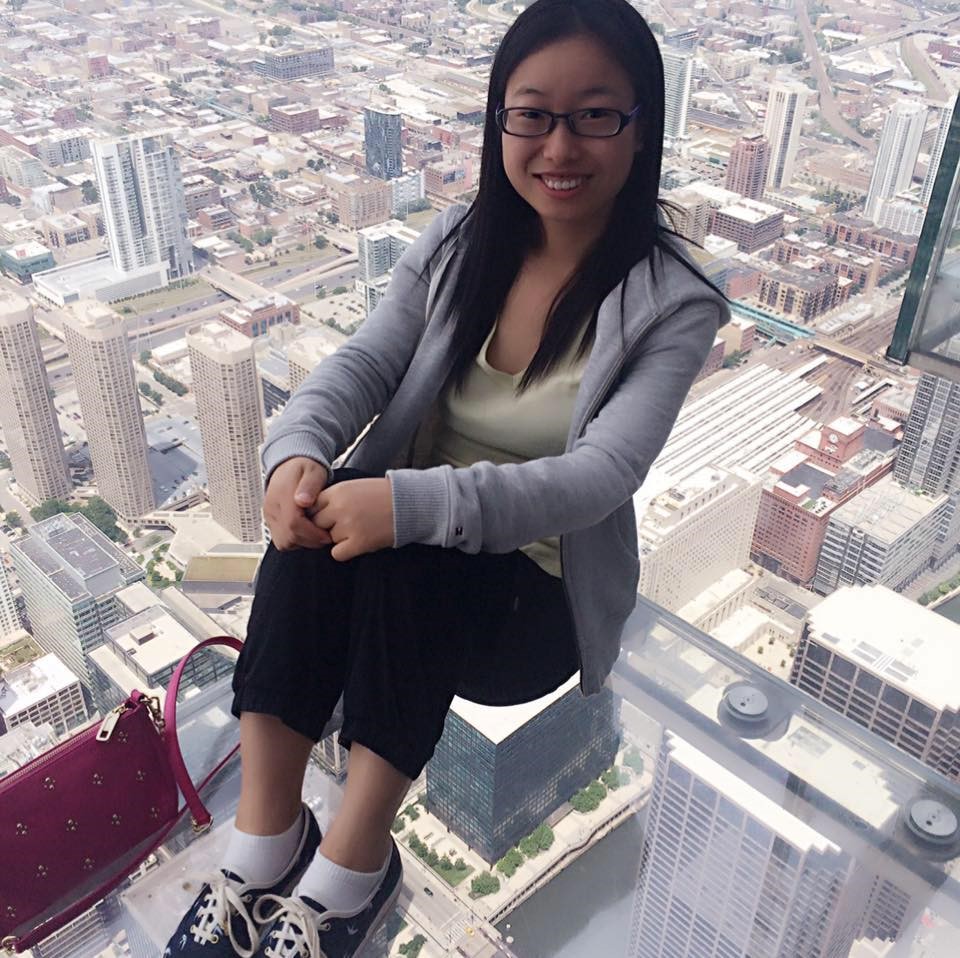 My name is Chunyan, I come from China.  I am interested in neuro-technology, working on multiphoton brain imaging, and lately I developed an interest in computational cognitive sciences.  I like to play piano and aikido in my spare time for fun.