Peer Mentors
Meet our BBS Peer Mentors
The members of the Biomedical and Biological Sciences Peer Mentors are a dedicated group of current students that help incoming students transition into the BBS program, provide peer support to current BBS students, and answer questions from prospective students. They are here to share their personal perspectives and experiences as a BBS graduate student with you via email. Please feel free to contact them by clicking on their name. Please note that questions related to administrative matters can be directed to the Office of Graduate Education.
Ph.D. Candidate, Mentor -  Dr. Avery August
I am currently working in the lab of Dr Avery August studying the role of ITK (Inducible T cell Kinase) in T cell biology. When not working I really enjoy traveling.
Ph.D. Student, Mentor - Dr. Joeva Barrow 
I am a second year BBS graduate student in Dr. Joeva Barrow's laboratory with a concentration in Metabolism. As a graduate student, my current research project focuses on investigating candidates that may repress the thermogenic response in obese patients under thermoneutral conditions. I grew up in the Bay Area and earned my B.S. in Biochemistry at UCLA in 2018 so I love the science and the sun very much. Outside of the lab, I enjoy paddleboarding, running, reading, playing video games/ watching anime, spending time with friends and trying new food places.
Ph.D. Student, Mentor - Dr. Laura Harrington
Hello! I'm Mark Gallardo, a second year PhD student in the Entomology concentration.   Having earned my BS in animal physiology and neuroscience from the University of California San Diego, my DVM from Cornell, and practiced veterinary medicine for many years with a special interest in emergency and critical care, I'm excited to be back in academia. During those years of practice I split my time between working as a veterinarian in the US and volunteering and traveling abroad, founding several humanitarian programs from Myanmar (Burma) to Ethiopia to Syria and Lebanon. While traveling I came into close contact with infectious disease (I caught malaria in Burkina Faso and again in Indonesia!) and I developed a keen interest in studying the host-vector-pathogen-interface.  I am currently studying potential seminal fluid protein fertility genes in male Aedes aegypti mosquitoes (an important disease vector) using the CRISPR/Cas13a system as a functional analysis tool. As a former outdoor expedition backpacking instructor with an avid love of nature, I spend my free time in the wilderness as much as possible. I also enjoy maintaining my meditation practice, laughing, teaching, great coffee, running, and reading literature. 
Ph.D. Candidate, Mentor - Dr. Cynthia Leifer 
Hi everyone!  My name is Karla and I'm part of Dr. Cynthia Leifer's lab. I work on understanding how cancer derived extracellular vesicles modulate immune responses in macrophages. I'm a first-generation college student from San Diego, California and I earned my undergraduate degree in Integrative Biology at the University of California, Berkeley.  In my free time, I enjoy reading short stories, learning different recipes to try with my friends, and exploring around Ithaca.
Ph.D. Student, Mentor - Dr. Tobias Doerr
Hello, I am a second-year Ph.D. student in the Biomedical and Biological studies program! I recently joined the Doerr lab, working on bacterial cell wall physiology and how these contribute to antibiotic resistance. I grew up in Wichita, Kansas, but attended Florida Gulf Coast University to get my degree in Biology. There, I had the privilege to conduct research on the use of stilbenes to inhibit the migration of breast cancer cells. Coming to Cornell, I became interested in other antibiotics and their effects on Gram-negative bacteria. The Doerr lab was perfect for me, utilizing a combination of genetics, microscopy, and microbial techniques to answer these big questions. I also have a passion for science communication and outreach, and love to volunteer. Outside of lab, I enjoy exploring all the gorgeous trails that Ithaca has to offer, getting coffee with friends, and cuddling my cat, Luna, while watching movies.
Ph.D. Student, Mentor - Dr. Renata Ivanek
I come from Chile, a long and thin country located in South America, a land of volcanoes, penguins, and the finest wines. Most of my experience prior to joining the BBS program has been with parasites and infectious diseases of Chilean wildlife. I came to Ithaca with my dearest wife and two cats and we are enjoying our time here so far. Recently, I joined the Epidemiology and Food Systems Laboratory supervised by Dr. Renata Ivanek. There, I plan to learn epidemiological and mathematical modeling tools to study zoonotic disease transmission in agricultural settings. Learning German (and hopefully other languages), understand how the US history influenced society and politics in my country, and improve my communication skills are among my personal interests for the upcoming years. My hobbies include photography, ice cream, pet my cats and I have a deep interest in traveling (although not something that I could do right now). 
Ph.D. Candidate, Mentor - Dr. Ilana Brito Molecular and Cellular Medicine 
Hi!  I am a second-year student in Molecular and Cellular Medicine in the Brito Lab, where I study how the gut microbiome can cause disease and possible ways to engineer it to improve host health.  I'm from the beautiful island of Puerto Rico, where I grew up and did my undergraduate studies.  During my free time, I like to play video games and watch movies.  If it's a nice day outside, you might catch me playing soccer or hiking!
Ph.D. Student, Mentor - Dr. Alex Travis 
Alexandra is a second year PhD student from the College of Veterinary Medicine Biomedical and Biological Sciences with a concentration in Zoology and Wildlife Conservation. She is also a joint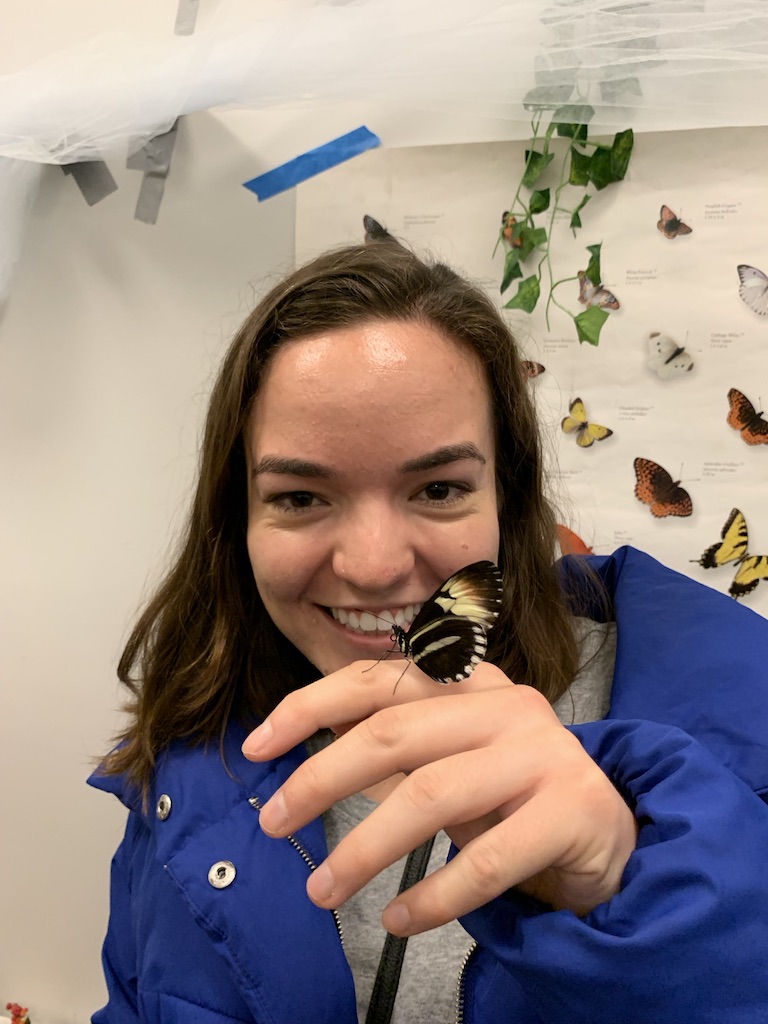 graduate trainee with the Smithsonian National Zoo and Conservation Biology Institute. She graduated in 2019 from UCLA with a B.S. in Ecology, Behavior, and Evolution and has a research history in studying urban mammalian epidemiology and chimpanzee behavior. Now, her research is primarily composed of voltage-gated calcium channel Cav2.3 and its protein subunits' contributions to the dynamics of murine sperm capacitation. In the future, she hopes to improve cryopreservation techniques to increase sperm longevity, better sperm quality, and prevent cryocapacitation from inhibiting conservation breeding goals.
Ph.D. Candidate, Mentor - Dr. Marla Lujan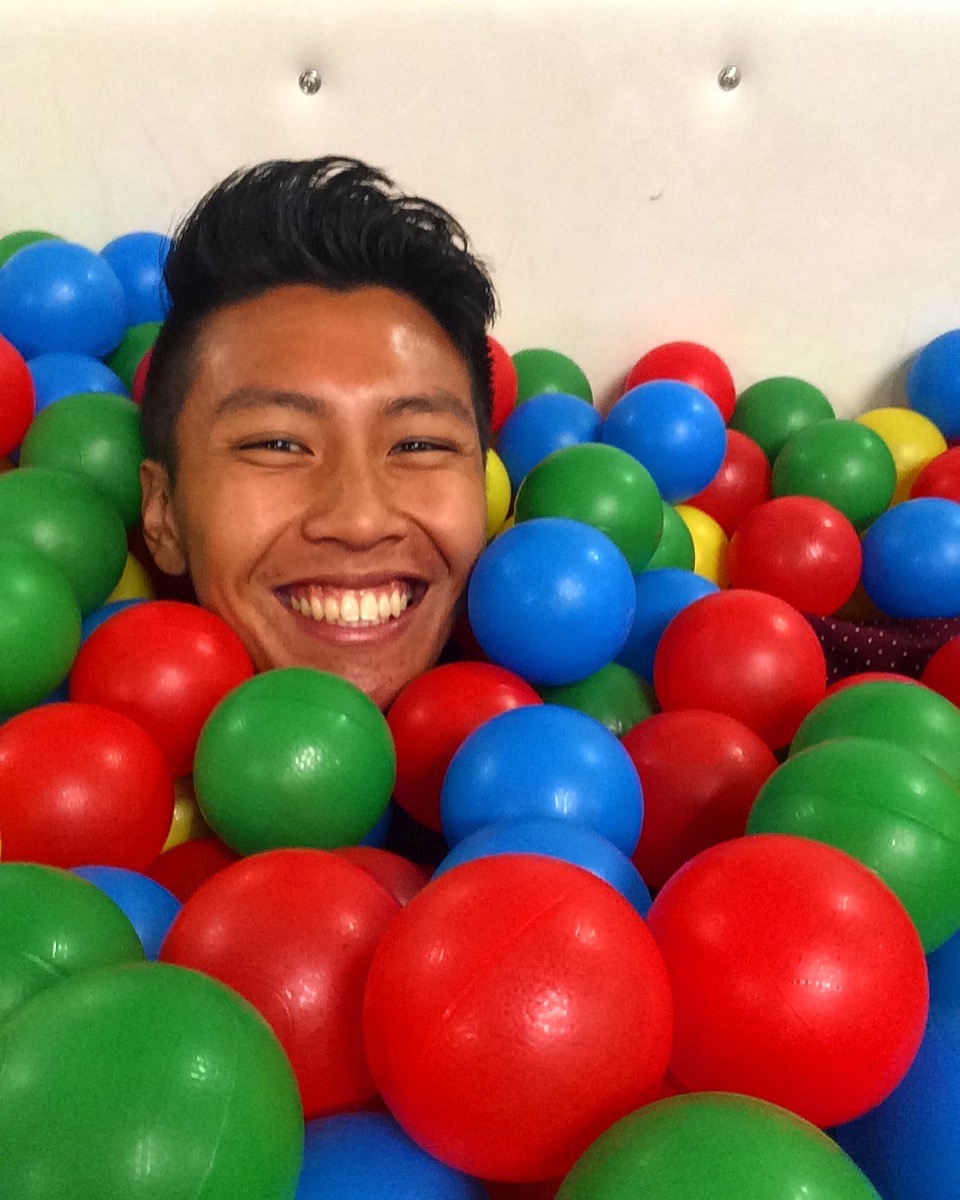 Hi everyone! I am currently a fourth-year student in the Molecular & Cellular Medicine program and a member of the Lujan Lab in the Division of Nutritional Sciences. My research interests relate to reproductive health, specifically the development of novel detection methods for gynecological disorders. I grew up mostly on the West Coast, having spent most of my childhood in northern California and doing my undergraduate degree at the University of British Columbia in Vancouver, Canada. In my free time, I love making art, staying fit through outdoor activities or sports and watching anime! 
Ph.D. Student, Mentor - Dr. Saurabh Mehta
Hi. I am Andrea Robinson, a second year student in Immunology and Infectious Disease concentration. I am originally from Texas, where I attended the University of North Texas and earned a BS in Kinesiology before training at the National Institutes of Health as a post baccalaureate fellow. I am a part of the Mehta Research Group and my research interest includes merging infectious disease, epidemiology and international health. I am also Treasurer of the Black Graduate and Professional Student Association (BGPSA). Outside of the lab, I enjoy hanging out with friends and family, community outreach, traveling, and trying new foods. 
I am currently a third-year graduate student in the field of Biomedical and Biological Sciences (BBS) with a co-mentorship between Dr. Charles Danko and Dr. Praveen Sethupathy.  Prior to coming to Cornell, I earned my B.S. from the University of North Carolina at Chapel Hill.  My current research focuses on investigating the gene regulatory mechanism utilized in colorectal cancer.  Specifically, I am looking at how these mechanisms can vary when comparing different primary patient samples and various model systems.  Outside of the lab I enjoy a bit of running, watching college sports, getting involved in science outreach, and watching movies.