BBS Graduate Student Society
Meet the BBS Graduate Student Society
The BBSGSS is the coordinating student body charged with representing all students enrolled in the BBS PhD program.  We monitor issues of importance to the graduate student community, represent the concerns of graduate students to BBS Program administration, and advocate for changes to enhance the quality of graduate education.  We also sponsor academic and social events of interest to the graduate student community.
This organization is a registered student organization of Cornell University.
Chloe Cheng - President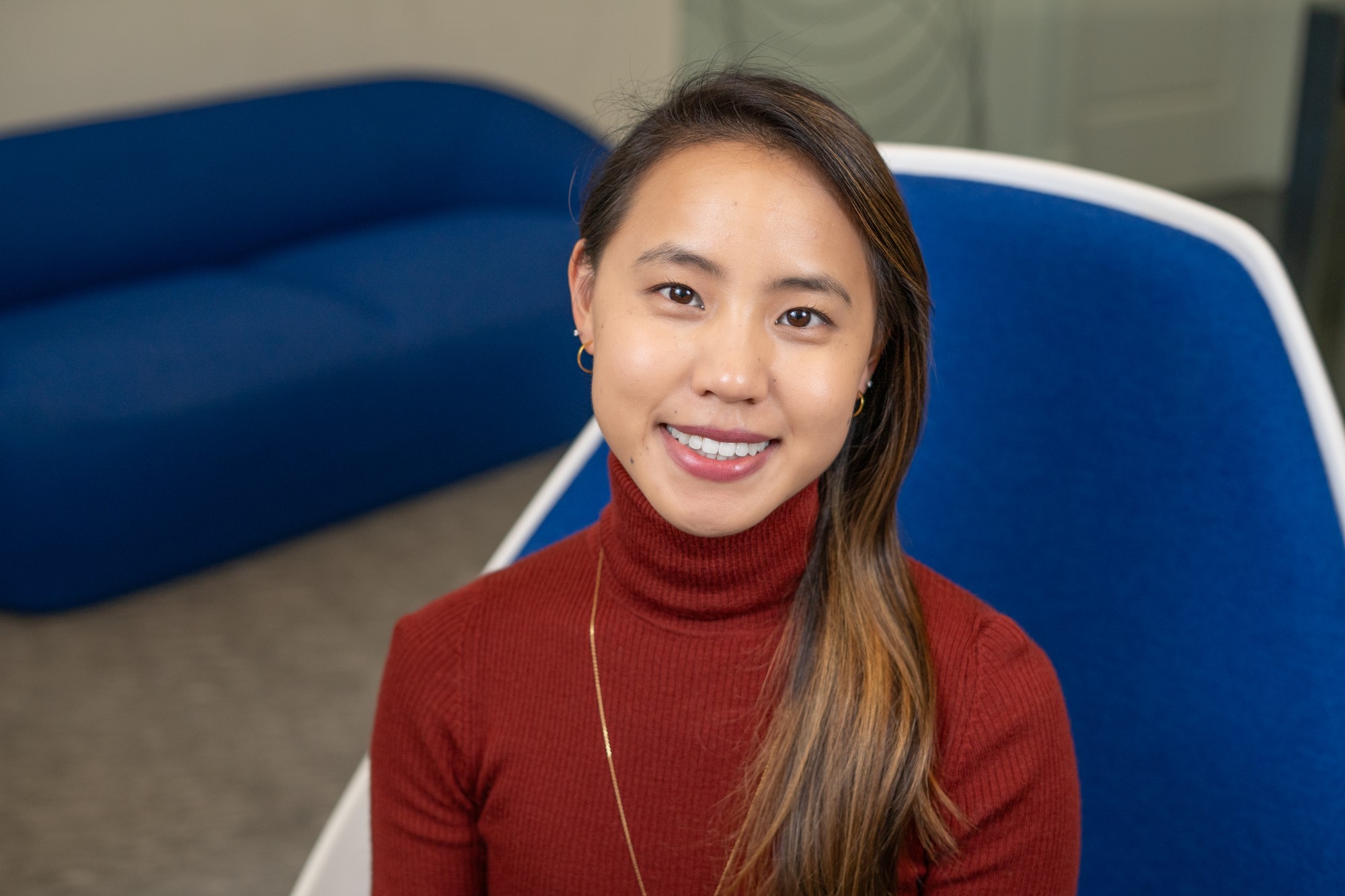 Email: cmc549@cornell.edu
I am a fifth-year PhD candidate with a concentration in Metabolism in Dr. Joeva Barrow's laboratory in the Division of Nutritional Sciences. My current research project focuses on investigating the role of aquaporin1 (AQP1) in brown adipose tissue, obesity, and metabolic disease. I grew up in San Mateo, CA  but moved to Los Angeles to earn my B.S. in Biochemistry at UCLA in 2018 and work as a Research Associate before coming to Cornell to earn my PhD. Outside of the lab, I enjoy paddleboarding, running, reading, playing video games/ watching anime, spending time with friends and trying new food and wine pairings.
Eleanor Best  - Vice President 
Email: eb747@cornell.edu
Hi everyone! My name is Ellie and I am a member of the Daniel Lab in the Department of Chemical and Biomolecular Engineering where I study biosensing and bioelectronics. I am originally from England and gained my veterinary degree and Masters from Bristol Veterinary School before working in clinical practice for a short time. I then moved into a research-focused role at Bristol University working on antimicrobial drug discovery and developed a passion for entrepreneurship and the translation of research to clinics. In my spare time, I love to play the piano, work on my YouTube channel and spend time with my super cute cat! 
Anna Schumann- Historian
Email: as2635@cornell.edu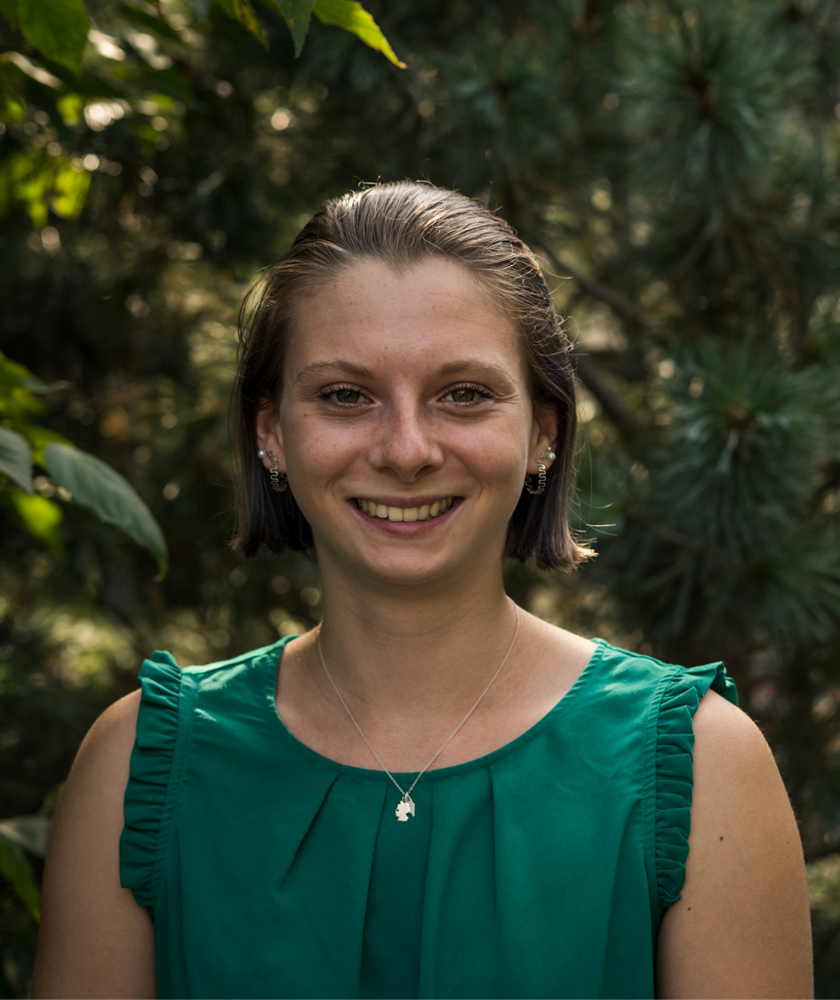 My name is Anna Schumann and I am a second year PhD student in Dr. Martin Wiedmann's lab. I am interested in Microbiology, specifically in virulence factors that contribute to pathogenicity and antibiotic resistance. As part of the Food Safety Laboratory, I am currently studying mobile colistin resistance genes in Enterobacteriaceae. I grew up in Germany and moved to the U.S. to get my B.S. in Molecular and Cellular Biology from the University of Maine where I also competed for the track and field team. Outside of lab I love to run, hike, travel and meet my friends!
Alexandra Hommer - Co- Combined DVM-PhD Representative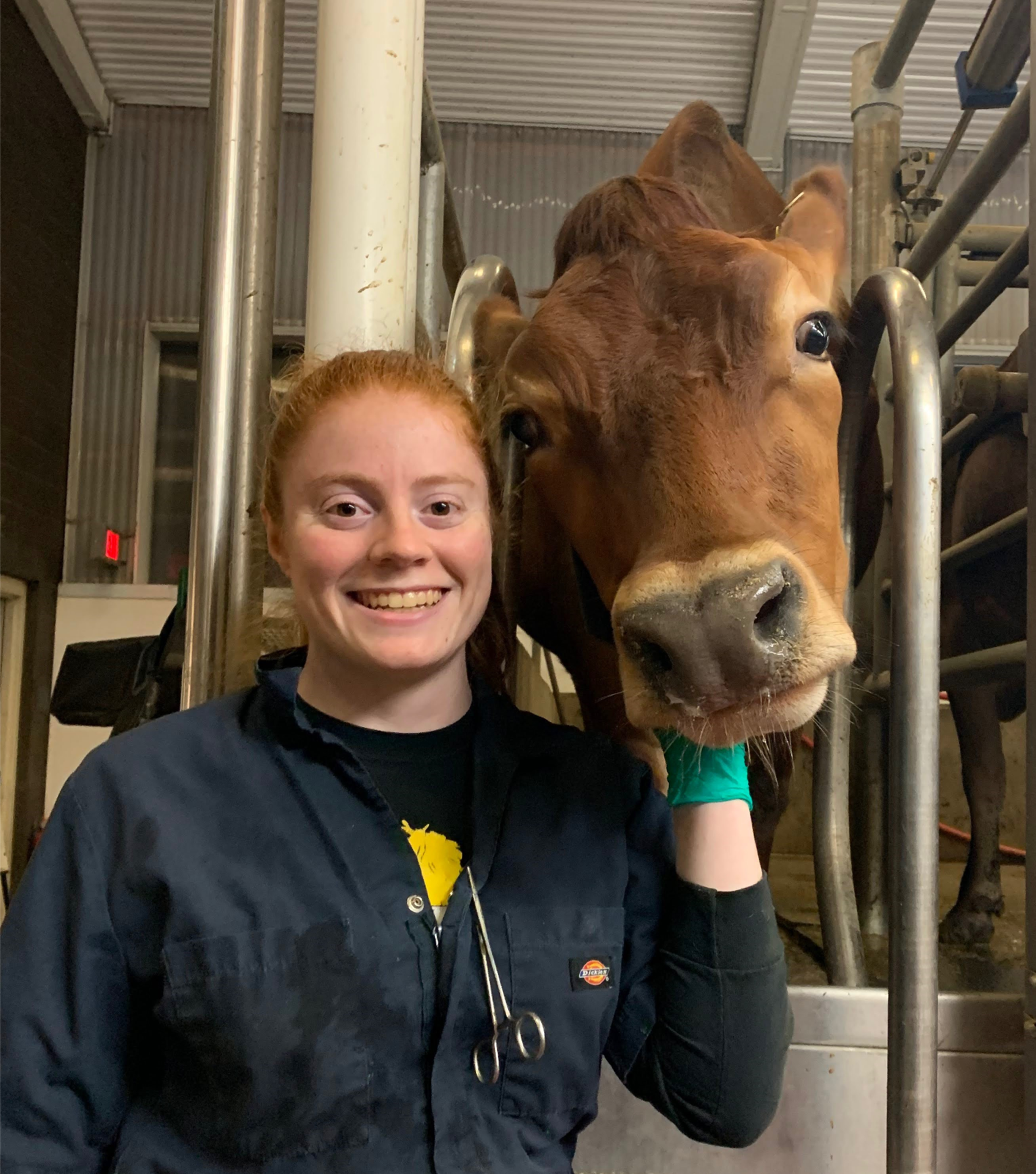 Email: ah2293@cornell.edu
My name is Alexandra Hommer and I am a third year Combined DVM-PhD student in Dr. Carolyn Sevier's lab. I am interested in biochemistry, specifically in how reactive oxygen species can affect protein function with in the mitochondria. I received a B.S. dual degree from UMass Amherst in Biochemistry and Molecular Biology and Animal Science which set me up to pursue a dual degree here at Cornell. Outside of vet school and lab I love to go hiking with my dog, kayaking, horseback riding, and reading.
Sydney Womack- Co- Combined DVM-PhD Representative
Email: sjw262@cornell.edu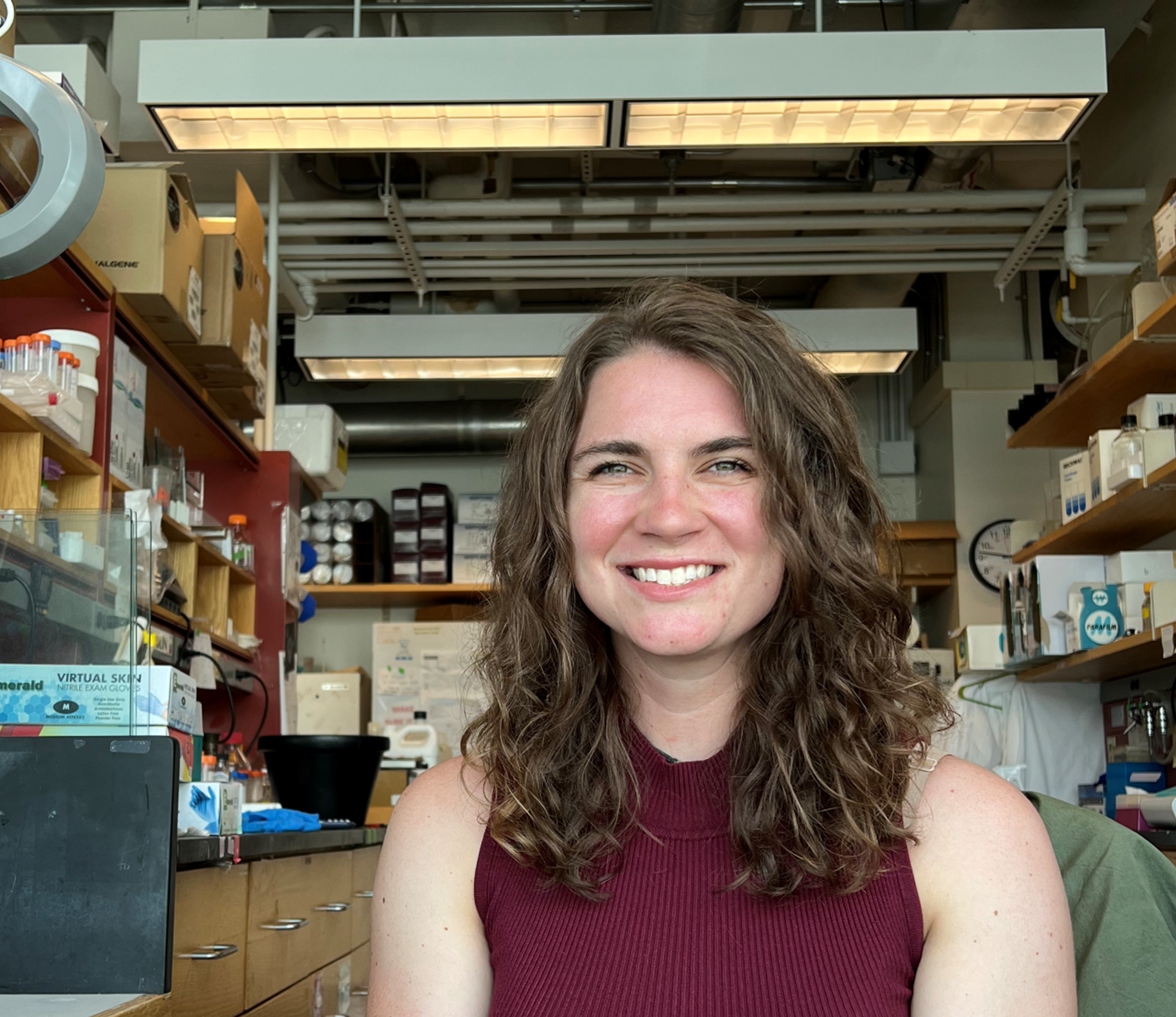 I am a second-year Combined Degree student and am in vet school until next year, when I'll start my PhD. I haven't selected a PhD lab yet, but will do so soon! Broadly, I'm interested in comparative and translational research. I especially love data analysis and applying engineering concepts to veterinary medicine - I have a B.S. in Biomedical Engineering from the University of South Carolina, which is where I'm from. Outside of vet school and research, I love being active and spending time outside, organizing fun activities with my friends, and playing bassoon in the Ithaca Community Orchestra.
Camille Holmes - Peer Mentor Coordinator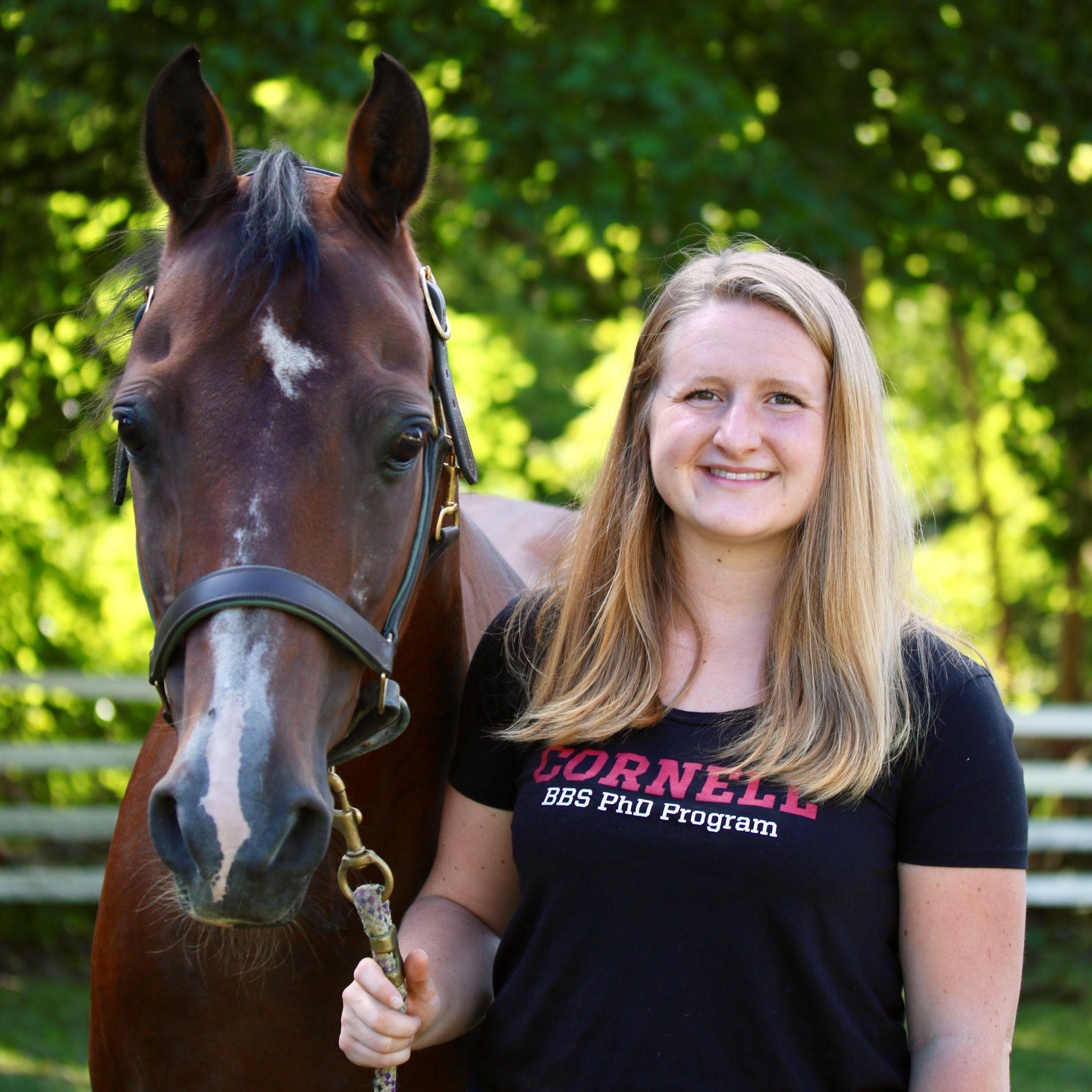 Email: cmh335@cornell.edu
My name is Camille and I am a fourth year PhD candidate in Dr. Bettina Wagner's lab. Our lab studies equine immunology through the lens of allergy and viral infection. My work is focused on understanding mucosal immune response in equine herpesvirus type 1 (EHV-1) infection. I am investigating both the secretion of humoral defense factors and localized T cell populations in the nose, to better understand their contributions to protective immunity at the site of viral entry. I grew up in Upstate NY and was very excited to continue enjoying the beauty of this region after completing my BS in Biology at SUNY Potsdam. Outside of the lab I love to ride horses, take photos while birding, paddle board on Cayuga lake, and hike (or sometimes snowshoe) the beautiful trails of Ithaca!
Melia Matthews - GPSA Representative
Email: mdm345@cornell.edu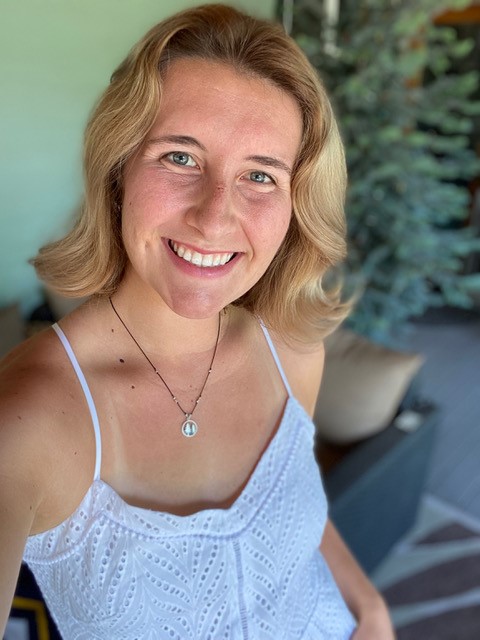 Hi! I am a third year candidate in Dr. Karl Lewis' lab in the Department of Biomedical Engineering. My research is focused on bone homeostasis and mechanobiology, specifically developing a new in vivo imaging technique with Cornell Dots. I am excited to be collaborating with the Wiesner Lab (Materials Science) and the Delco Lab (CVM). I received my Bachelors in Biology from Whitman College in Walla Walla, WA and I am originally from rural Northern California. Outside of science, I am passionate about outdoor recreation, especially swimming, skiing, scuba diving, and underwater photography. On campus, I am involved in a number of organizations, including Graduate Women in Science, the Graduate and Professional Student Assembly, and the Club Swim Team.