Alumni Around The Globe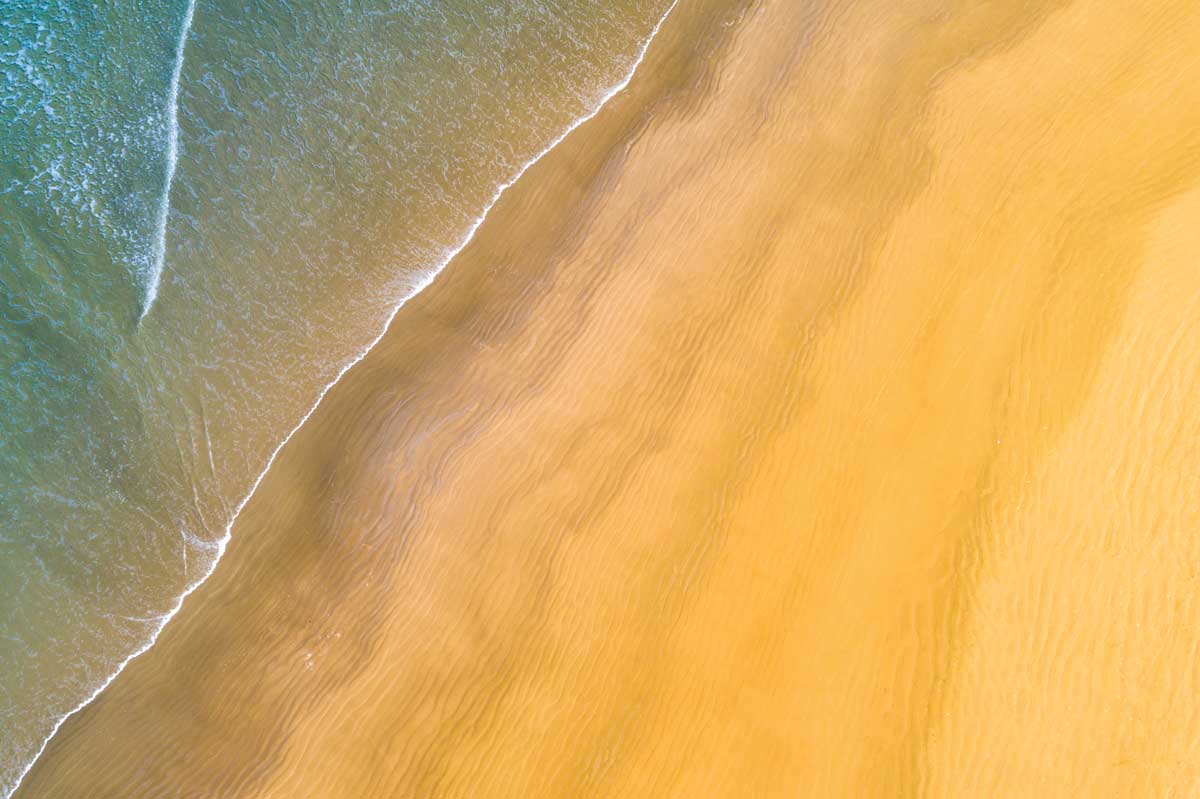 By Patricia Waldron
CVM alumni are well-suited to fight threats to animal and human health across the globe. This well-traveled and diverse group of veterinarians, pathologists, and researchers have a solid foundation of international experiences and planetary health training thanks in part to mentors and programs at the College of Veterinary Medicine. These experts now live and work throughout the world, continuing to build on the foundations they laid at CVM. In the following pages, you'll meet a few of the college's many alumni who work internationally to protect animal and human health. They are tackling complex problems posed by zoonotic diseases, ensuring the health of companion and agricultural animals and protecting wild populations, from all corners of the world.
---
Navigating Human-Wildlife Conflict in Namibia
Andrew Di Salvo, D.V.M. '15 | Namibia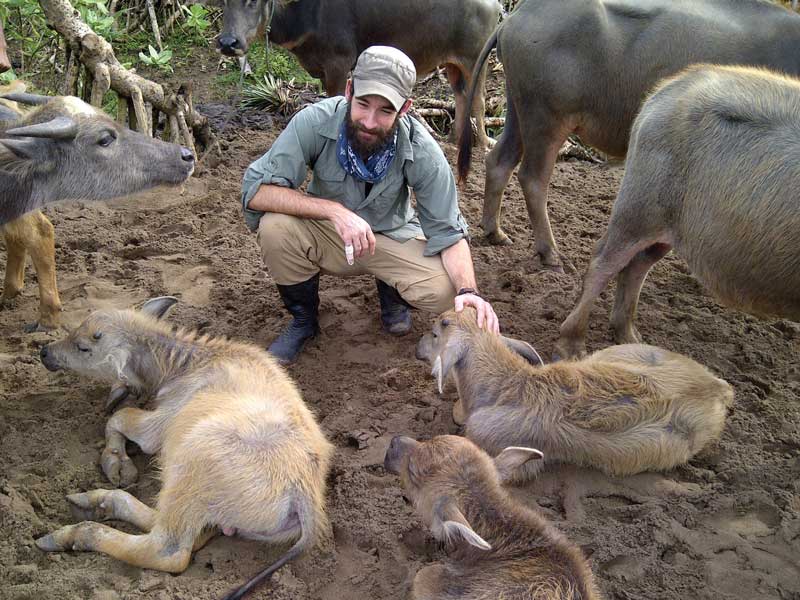 As the full-time veterinarian at the Cheetah Conservation Fund (CCF) in Namibia, Andrew Di Salvo, D.V.M. '15, treated a variety of animals, all to support the fund's mission of sustaining cheetah populations and reducing human-wildlife conflict.
"In Africa, cheetahs are heavily persecuted because they're seen as a threat to people's livelihoods, and unfortunately, a lot of the deaths of livestock in the wild, regardless of the cause, get attributed to them," says Di Salvo. "It's similar to the situation in the United States with wolves and mountain lions. Large predators are no strangers to conflict."
During his year of living and working at CCF Field Headquarters in Orjiwarongo, Namibia his first job after graduating from Cornell — Di Salvo tended to injured or orphaned cheetahs at the facility and monitored previously rehabilitated and released animals. He even checked in on litters of wild-born cheetah cubs — a rare sight for a veterinarian. The facility also had herds of sheep and goats for meat and cheese, which helped raise money for CCF and provided jobs for local Namibians. Additionally, Di Salvo provided veterinary services to a breeding colony of Anatolian and Kangal Shepherds, whose puppies were given to local Herero herders to act as guard dogs for their livestock. He gave tours to tourists, mentored visiting students, and assisted in outreach to local farmers.
Running a veterinary clinic in such an isolated area was difficult, said Di Salvo. If any equipment broke, it could take months to be repaired. Power outages were frequent and Di Salvo routinely used a headlamp during surgeries. He did have internet access, however, and often contacted former Cornell professors for advice.
Now, Di Salvo is a resident in free-ranging wildlife health with UC Davis and the California Department of Fish & Wildlife. He hopes to continue working with wildlife in the United States and abroad.
---
Stopping the Spread of Transboundary Animal Disease
Karyn Havas, D.V.M. '05 | Georgia, Uganda &Ethiopia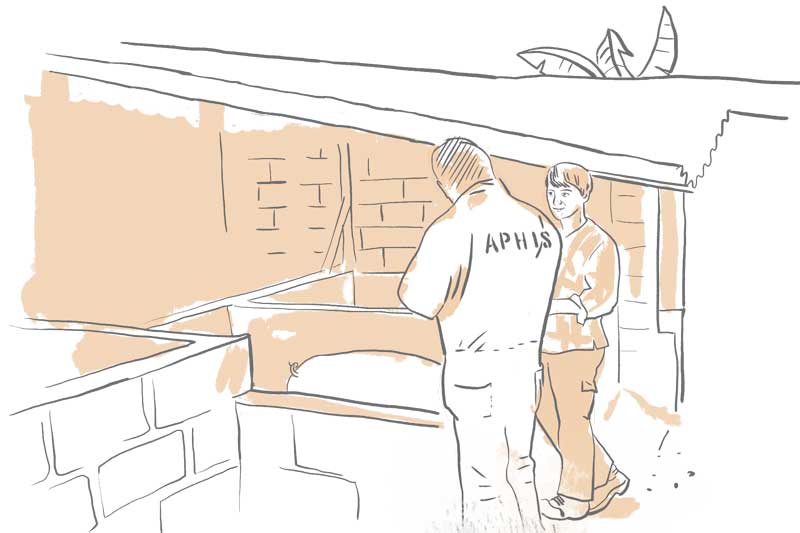 Karyn Havas, D.V.M. '05, has crossed many borders during her career researching and advising on transboundary animal diseases. After graduating from Cornell she served in the U.S. Army and had the opportunity to study brucellosis infections in livestock in the country of Georgia. Then, with the USDA Foreign Animal Disease Diagnostic Laboratory, she collaborated with colleagues in many Latin American countries to improve diagnostics for classical swine fever. Now, she has brought the expertise gained from these experiences back to Cornell as the section chief of Infectious Disease Epidemiology in the Master of Public Health program, currently housed at the College of Veterinary Medicine.
Part of Havas' current research plan for studying transboundary animal disease stems from her work in Uganda. While at the USDA, she worked with government veterinarians to teach farmers the signs of different infections so that they could report suspect disease in their livestock, such as brucellosis, foot and mouth disease and African swine fever. Havas repeated similar trainings in Ethiopia, and collected data to see if they were successful at increasing the rates of disease reporting.
"One of the big gaps in national animal heath systems is a lack of disease reporting and a lack of understanding that some diseases require government intervention," said Havas. "We learned that, in this region of Ethiopia, you can teach people, and they'll teach others, but there are still significant barriers to reporting."
In future work, she hopes to study additional ways to encourage farmers in Ethiopia to report contagious livestock diseases, as well as to take their own action, such as community biosecurity plans, that would make disease control a cooperative event.
---
New Therapies through mRNA
Gita Dittmar, D.V.M. '98 | Germany, South Africa, Brazil & Oman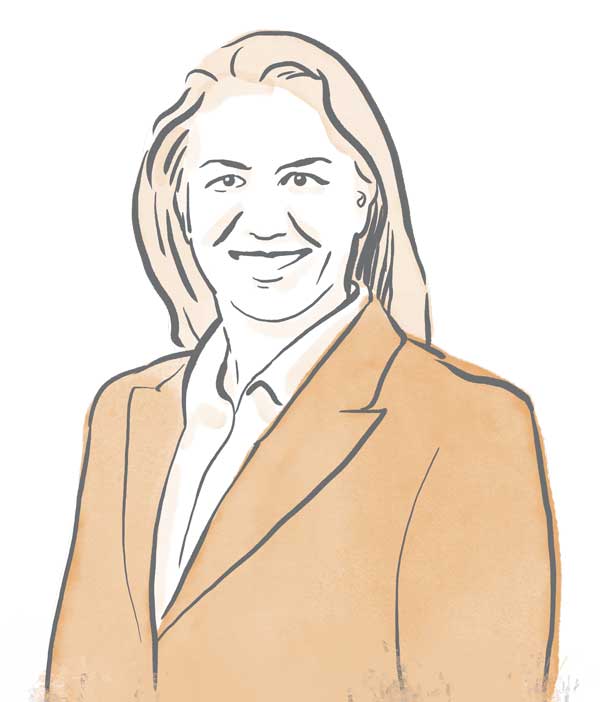 Gita Dittmar, D.V.M. '98, has taken an unusual career path compared to most D.V.M. graduates. Since earning her veterinary degree she has worked as a large-animal veterinarian, biotech reporter, director of business development at a string of biotechnology companies, and now is CEO of Ethris GmbH, a biotech company in Germany.
Ethris develops new therapies using messenger RNA (mRNA) to treat respiratory disease. Currently, no mRNA-based therapies are approved by the U.S Food and Drug Administration or the European Medicines Agency, but a handful of companies have advanced such therapies into clinical trials as vaccine products in the areas of infectious disease and oncology. Ethris is developing treatments for cystic fibrosis and primary ciliary dyskinesias. These genetic diseases lead to difficulty in clearing mucus from the lungs, chronic lung infections, and lung function decline. Both programs are at the pre-clinical, proof-of-concept stage. Dittmar maps out business strategies and secures financing to develop these products and bring them to market.
Ethris' mRNA-based drugs are designed to drive the production of proteins in the lungs, which are deficient or dysfunctional in patients with these disorders. Dittmar is excited by the possibility of providing patients with treatments that not only may improve symptoms, but could slow or halt the progression of disease.
"Oligonucleotide drugs are entering a new phase with recent approvals of gene therapies and siRNA (small interfering RNA) drugs. New advancements in mRNA chemistry and delivery technologies have improved the stability and specificity of these drugs, and there's a lot of excitement about the potential for mRNA products to treat a spectrum of genetic and acquired disorders," said Dittmar. "As a technology, mRNA is really going to change healthcare down the road, but it will take a while to get there."
Dittmar has lived and worked on four continents. She participated in the Expanding Horizons program twice during her time at Cornell; once to study equine fertility at the University of Pretoria in South Africa, and the second time to investigate cases of equine motor neuron disease in the horses of the mounted police in São Paolo, Brazil. Dittmar also resided for six years in Muscat, Oman and is currently located in Munich, Germany.
---
Pathology in the Pacific
Dr. Michelle Lepherd | New Zealand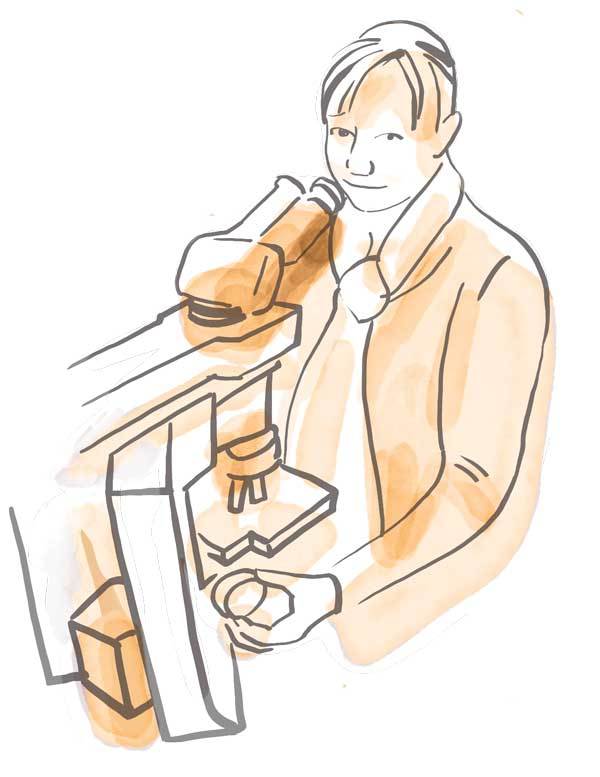 As a veterinary pathologist at Gribbles Veterinary in Christchurch, New Zealand, Dr. Michelle Lepherd sees a wide variety of samples from companion animals, horses and livestock. Gribbles is the largest private veterinary diagnostic laboratory in New Zealand, and through her work, helps inform treatment decisions for pets, and contributes to the welfare and biosecurity of farm animals. Lepherd is dual board-certified in anatomic and clinical pathology, and especially enjoys the more complicated cases that combine these two specialties.
Though originally from Sydney, Australia, Lepherd completed her anatomic pathology residency at Cornell in 2011. She went on to work as a comparative pathologist, first on the East Coast with the Tri-Institutes of Memorial Sloan-Kettering Cancer Center, Weill Cornell Medical, and Rockefeller University, and then at a large biotechnology company in San Francisco. Now, she employs that expertise when looking at the laboratory animal and research submissions that her laboratory receives.
"I enjoy continuing to learn about how diseases develop, and strongly believe that a deep understanding of the underlying pathogenesis of a disease is the key to diagnosis and treatment," says Lepherd. "I also immensely enjoy being able to provide diagnostic expertise to veterinary clinicians so they may in turn provide the best possible care for their veterinary patients."
---
Doctor Dugong
Marc Cohen '70, M.S. '74, D.V.M. '80 | Australia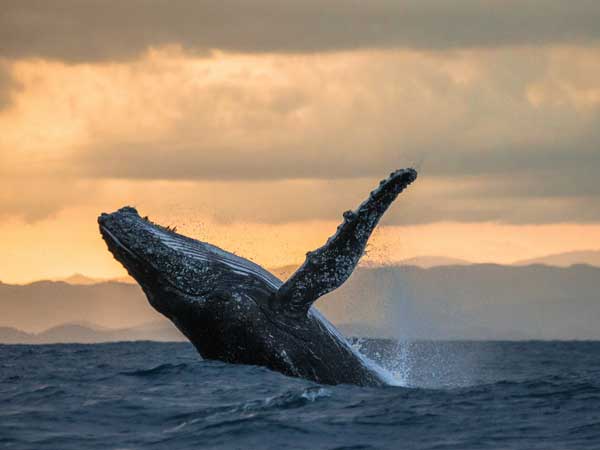 Soon after graduating from Cornell with his veterinary degree, Marc Cohen '70, M.S. '74, D.V.M. '80 encountered a gray whale that had become tangled in the anchor line of an oyster float in Puget Sound. He dove into the freezing water to release the animal, and thus began a career working with marine mammals.
Since this harrowing rescue, Cohen served as the veterinarian for a large marine aquarium, was director of the Marine Animal Resource Centre Australia in Pialba, Australia, and has worked in mixed and companion animal clinics. He also does marine mammal work for the state government and has performed several necropsies on dugongs and whales that have been found dead. Most dugongs die from a lack of sea grass, which is their sole food source, but some are hit by boats or drown in trawl nets. As director of the Marine Animal Resource Centre, he advised the state government about the importance of protecting the remaining parcels of sea grass, and the on distances that boats and aircraft should stay away from whales and dolphins to prevent disturbance. "I remember learning bits about the anatomy of dugongs and flipping the page and taking few notes, as I figured I'd never see one of them," said Cohen. "Who knew that at one point I'd be known locally as Doctor Dugong!"
Cohen first visited Australia for a World Veterinary Association conference in 1983, but it wasn't until he met a ballerina from the then Royal Australian Ballet that he considered living there. Cohen has since traversed the Pacific Ocean several times, once on his own sailboat, for jobs in Australia and North America.
While Cohen is semi-retired now, he still performs the occasional necropsy and works as a relief veterinarian for clinics near his home on Queensland's Gold Coast.
---
Data-Based Consulting for International Dairies
Mark Thomas '93, D.V.M. '97 | China & Mexico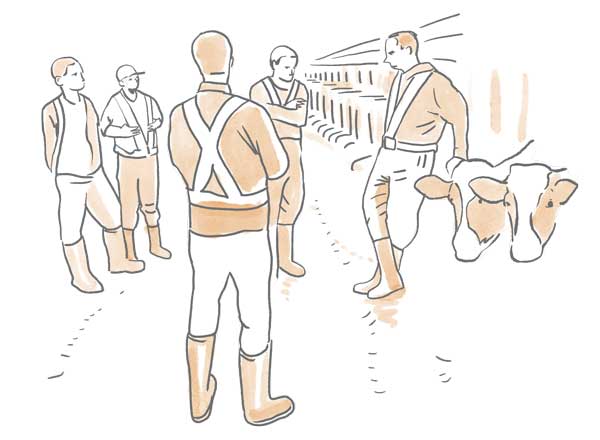 Modern dairy farms collect large amounts of data on their cows, which can yield important insights into the dairy's operation. As a partner at Dairy Health & Management Services LLC, a dairy consulting service based in Lowville, New York, Mark Thomas
'93, D.V.M. '97, makes sense of that data to help dairy farmers make the best decisions to optimize production. Dairy Health has clients across the United States, China and Mexico.
Thomas made his first connections in China through his Cornell College of Veterinary Medicine colleagues. About eight years ago he started teaching at the Cornell China Dairy Institute at Huaxia Dairy outside of Beijing. Now, he spends almost one third of the year consulting in China. He also travels to Mexico about every three to four weeks.
On an average day, Thomas can be found running a maternity training for staff veterinarians, troubleshooting calf health issues, or tracking down sources of the common udder infection, mastitis. He also spends a lot of time developing feeding plans that provide proper nutrition for different classes of cows.
Thomas's company also collaborates on research projects with Cornell and conducts research sponsored by animal health companies to best advise his clients. Additionally, he is working with the veterinary school at the City University of Hong Kong, which partners with Cornell, to secure permits to send diagnostic samples to the U.S. for comprehensive testing. Thomas' group also does a significant amount of bio-economic modeling to identify practices that are not only successful but also cost-effective. And when clients ask a question that he can't answer, he'll design an experiment to find out the solution.
"Overall, I enjoy helping dairy producers to make their operations more successful, and more profitable," said Thomas. "Our goal is the prevention of disease, so whatever strategies would make animals more productive and more healthy is our focus."
---
Reducing the Burden of TB
Nebiat Gebreselassie, Ph.D. '12 | worldwide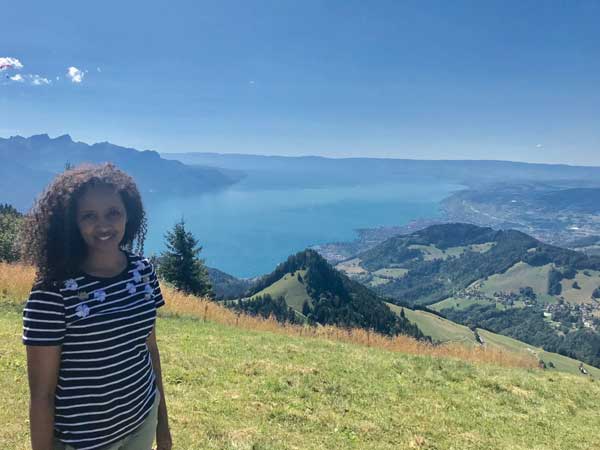 As a research officer in the World Health Organization's (WHO) Global TB Program, Nebiat Gebreselassie, Ph.D. '12 works with multiple countries that are dealing with high rates of tuberculosis infections. There is no one-size-fits-all strategy to combat tuberculosis (TB), and so Gebreselassie first works with each country to establish a national TB research network, headed by the state health ministry. The network includes university researchers, non-governmental organizations, funders, and healthcare providers. Together, they develop a national TB research strategy tailored to address each country's TB epidemic.
Gebreselassie's childhood in Ethiopia, where fatal but preventable infections like tuberculosis are common, inspired her to pursue this work so that she could reduce the burden of TB in other low- and middle-income countries. She earned her doctorate in immunology at the Baker Institute for Animal Health, where she studied immune response to the parasite that causes trichinosis.
With her team at WHO, Gebreselassie provides advice and technical assistance in developing individual TB research strategies. She aims to enhance the creativity and potential within each country, and to help them form partnerships with other countries, scientists, and funding sources. She said that the most satisfying part of her job is helping countries to scale up innovative strategies and technologies that have proven successful in other parts of the world.
"The desired impact of my work is to ensure that TB prevention and care is supported by high-quality and accessible evidence and innovation in all parts of the world," says Gebreselassie.
---
Building up China's Dairy Industry
Todd Meyer, D.V.M. '84 | New Zealand, China, Venezuela & Egypt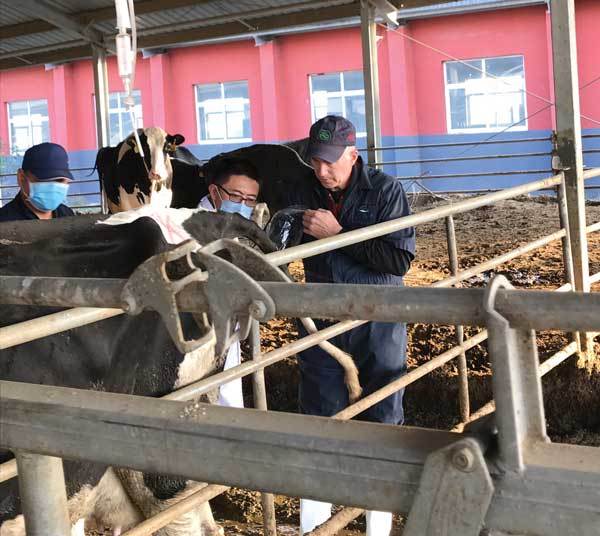 The Chinese dairy sector has grown and modernized rapidly in the last three decades, and Todd Meyer, D.V.M. '84, has been along for the ride, advising some of China's largest dairy companies. For the last six years he has worked with Fuyuan, as they expanded from a handful of farms to 14 locations housing about 30,000 cows. Before that, Meyer worked with the New Zealand-based company Fonterra, and helped it to multiply its operations in China. Meyer assisted in site selection for the farms, the design of quality buildings, and in overseeing management of the facilities to ensure cow-friendly policies and efficient milk production.
Big dairies in China face essentially the same productions issues as in other countries, however, certain diseases, such as foot-and-mouth disease and brucellosis are more common. Also, Chinese dairies must import much of their feed, making it difficult to produce domestic dairy products cheaper than those imported from Australia, New Zealand, and Europe.
"The late 90s and early 2000s were when dairy really started expanding. The economic boom had just started to pick up right about the time I got there so I was able to watch some amazing changes in the country, the way people lived, and the way the cities looked," said Meyer. "It was some of the most exciting times to be in China."
Meyer began travelling internationally when the owner of one of his first veterinary practices asked him to transport cows for the Holstein Association. During these "vacations," he chaperoned hundreds of cows transported by boat to Venezuela and the Canary Islands, and by plane to Egypt. This led to his first job as a vet on a farm in Guangzhou, China in 1988. With a few detours, Meyer lived in China for almost 30 years. Though he has recently relocated to Cape Cod to be closer to family, he still returns periodically through his work with Fuyuan.
---
From Global Health Research to Policy
Ellen Carlin, D.V.M. '07 | Tanzania, Finland & Liberia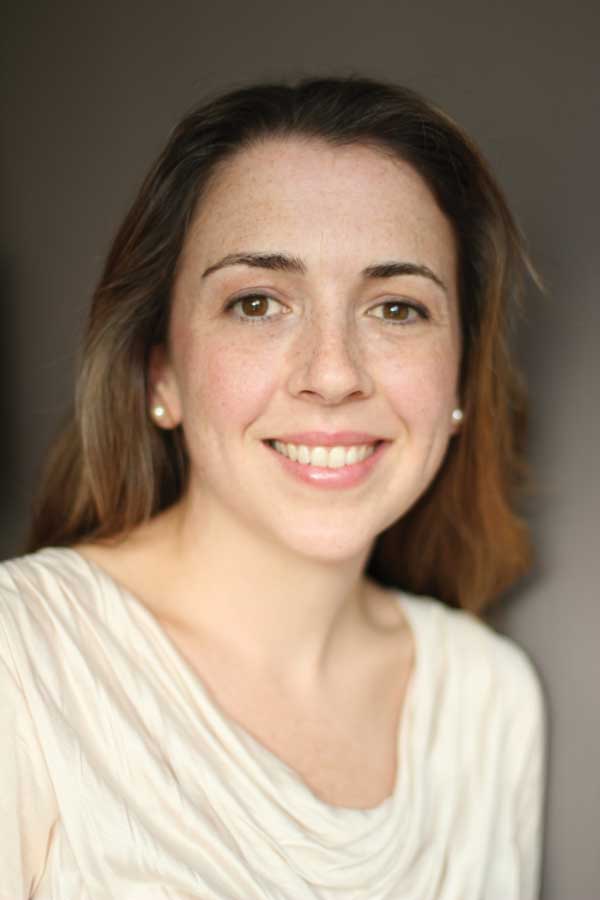 While most veterinarians experience the daily satisfaction of working with animals, Ellen Carlin, D.V.M. '07, is playing the long game. As an expert in global health security, Carlin advises policymakers, both in the United States and abroad, about the spread of infectious disease. It can take years for her policy efforts to pay off, but the successes are no less sweet.
After completing her veterinary degree at Cornell, Carlin headed to Capitol Hill to become an American Veterinary Medical Association Congressional Fellow.
Now, as a Senior Health and Policy Specialist at EcoHealth Alliance, a New York-based non-profit that works to prevent pandemics and promote conservation, Carlin provides policy analysis on issues related to biodefense and global health. For example, recently, she traveled to Tanzania to evaluate a laboratory capacity-building project between Tanzania and Finland designed to strengthen Tanzania's ability to diagnose and respond quickly to zoonotic disease outbreaks in animals. Her team visited Maasai herders within the Ngorongoro Conservation Area to collect blood samples from herds of Zebu cattle. They evaluated the effectiveness of the project and offered ways the two governments could build on that work in the future.
Using her understanding of the data that policymakers need to make informed decisions, Carlin also performs research. She is the principal investigator on a project to assess gaps in approaches to global health security. She has traveled to Liberia to meet with government officials to learn about their experience with Ebola and incorporate those lessons into her assessment. As a research associate at the Smithsonian Conservation Biology Institute, she is also developing joint research field studies designed to characterize the risks of transmission of pathogens between humans and animals.
"My work has afforded me exceptional experiences, like staffing a member of Congress on the floor of the House of Representatives while he delivered a speech I wrote; seeing a policy I envisioned become a law; and traveling far and wide to use that public health and policy experience in other nations," said Carlin.