CVM Experts in the News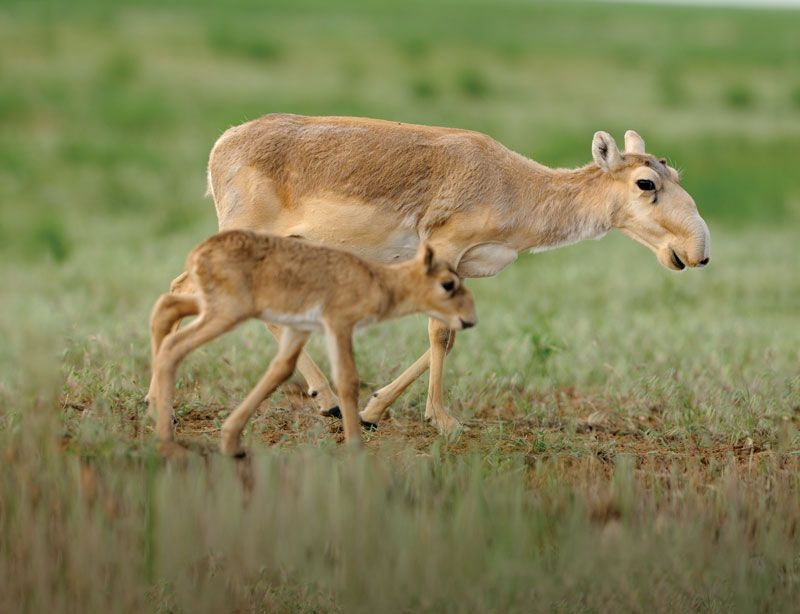 "Although carbofuran can no longer be purchased, there is probably plenty of it still out there. A lot of people have an old shed somewhere that's got all this stuff in it that has been sitting there for 40 years. They may or may not know it's there." — Dr. Karyn Bischoff, The Washington Post: Thirteen bald eagles were found dead in a field. This is what killed them.
---
"Arctic dogs do much better in cold temperatures. Dogs with medical conditions, such as laryngeal paralysis, do not tolerate hot temperatures at all. If you question whether it is too hot outside for your dog, then it probably is." — Dr. Leni Kaplan '91, NBC: How to keep yourself (and your dog) cool in a heat wave.
---
"We were very worried about Little Buddy. Most reindeer that present to the hospital with this disease do not survive." — Melissa Fenn, D.V.M. '15, People: Little Buddy the reindeer gets life-saving blood transfusion from his brother.
---
"If you've been on a hike with your dog and find a tick on him, then that should alert you to check yourself for ticks. And you should get someone else to help you do the exam." — Laura Goodman, Ph.D. '07, Today/NBC: Ticks are already a problem: How to protect yourself and your pets.
---
"What did show a strong correlation with the die-off in 2015 — as well as two similar events in 1981 and 1988 — were the average relative humidity and average minimum temperatures in the 10 days leading up to mass mortality. During these 10 days, if relative humidity is greater than 80 percent, there's a strong possibility of outbreak." — Dr. Wendy Beauvais, The New York Times: A wet and warm spring, then 200,000 dead saigas.
---
"Pets routinely respond to sound above the frequencies humans can hear, called ultrasound. Many dogs are afraid of smoke alarms. So the dog is going crazy and the owner doesn't know why." — Dr. Katherine Houpt, CNET: Is technology driving your pet insane?
---
"We feel much happier about the level of training that we're able to provide these kids with. Most of this is about acknowledging that surgeons are made, not born." — Dr. Galina Hayes, Popular Science: These synthetic canine cadavers help vets save real dogs.
---
"As you get more genetic information, there are more opportunities to misinterpret it. Dog breeders, when they started testing and there were one and two mutations, that wasn't so bad. But when you're testing for 50 or 60 mutations, you have to understand that it's not always deleterious." — Dr. Adam Boyko, Chicago Tribune: Don't use dog DNA tests to make life-or-death decisions for your pet, experts warn.