Global institutional collaborations
The Cornell University College of Veterinary Medicine has several institutional collaborations — both formal and informal — that span the globe, helping to share and enrich our multifaceted expertise.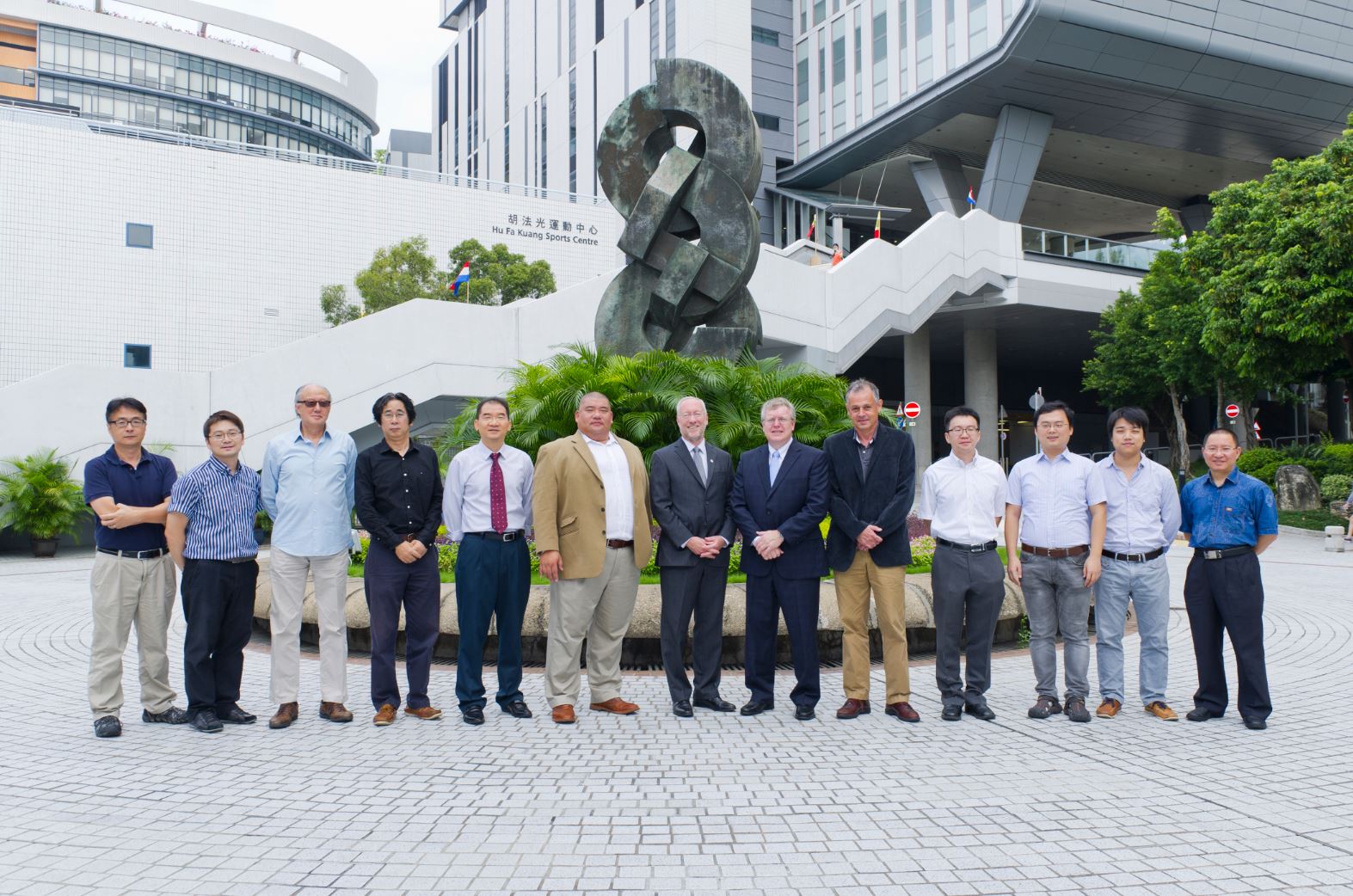 Jockey Club College of Veterinary Medicine and Life Sciences at City University of Hong Kong 
In 2008, City University of Hong Kong (CityU) set a goal to create the first school of veterinary medicine in Hong Kong and the first internationally accredited vet school in Asia. The CityU School of Veterinary Medicine was first established in 2014 and was renamed the Jockey Club College of Veterinary Medicine and Life Sciences (JCCVMLS) in 2018. The six-year Bachelor of Veterinary Medicine degree program specializes in emerging infectious diseases, food safety, animal welfare and aquatic production.The Cornell CVM-CityU partnership was established in 2009, when CityU sought Cornell CVM's assistance in achievement of international accreditation. Since then, CVM has played active roles in:
Strategic planning
Development, design and operation of teaching and clinical facilities
Recruiting and hiring administrative leadership and faculty
Membership on admissions and curriculum committees
Curriculum development and implementation
Diagnostic Laboratory development and implementation (Initiated in 2016)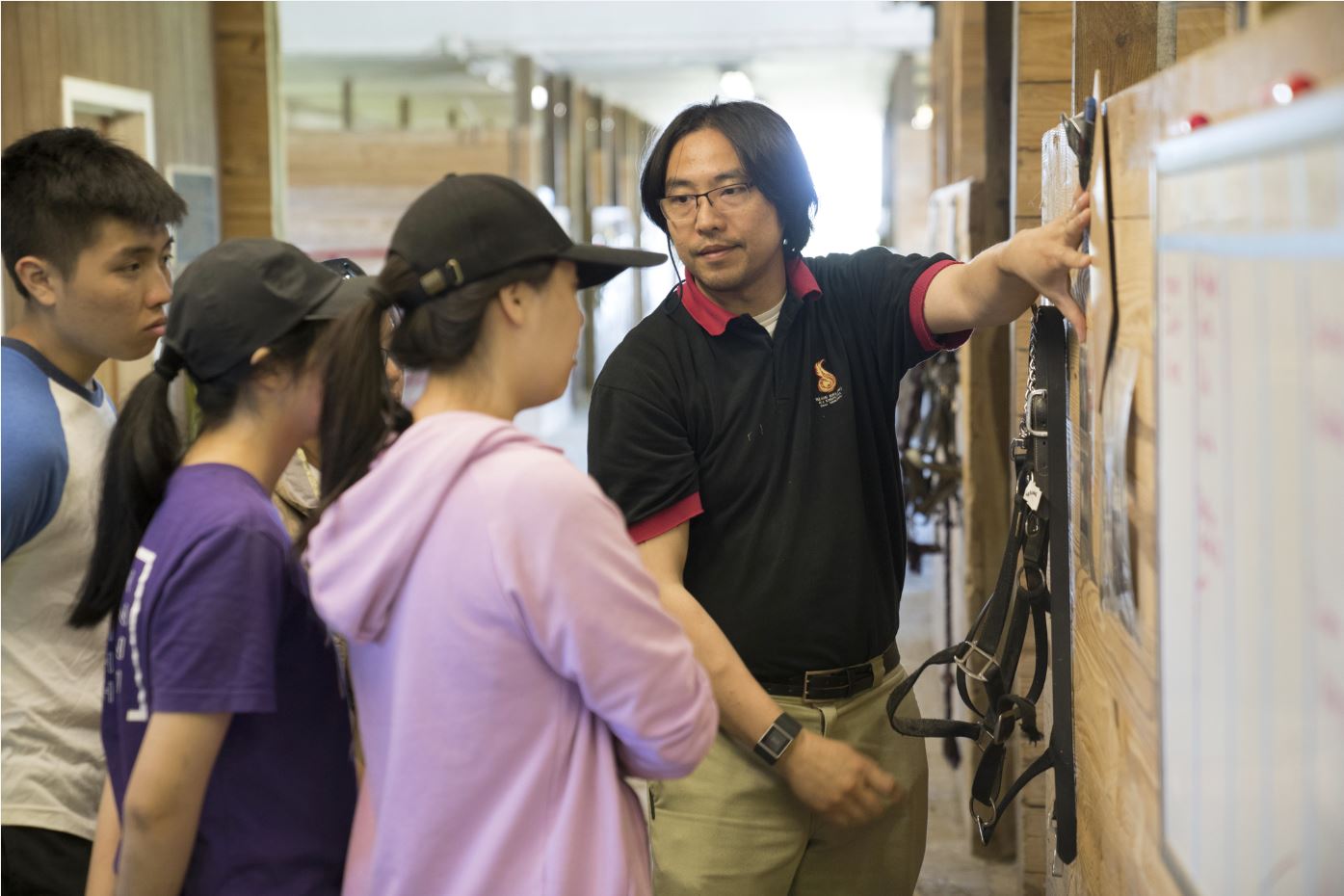 CVM-CityU training and innovation programs
CVM and JCCVMLS collaborate on several training programs for students and an innovation grant program for faculty:
Joint Interdisciplinary PhD Program in Veterinary Medicine  
Training areas include comparative biomedical sciences, immunology and infectious disease, molecular and systemic neuroscience, public health and epidemiology
CityU PhD students are jointly supervised by one faculty advisor from CityU and one faculty advisor from Cornell University.
PhD students spend up to one year at the lab of Cornell co-advisor
29 Cornell faculty involved as co-advisors in the program to date
Residency Fellowship Training Program at Cornell CVM 
Prepares board-certified clinical veterinary specialists for teaching, research and/or clinical work at CityU Medical Center and Diagnostic Laboratory.
Prepares resident to gain eligibility to sit for the board examination of the relevant American Board of Veterinary Specialties.
CityU provides the financial support for the resident
Extramural Studies (EMS) Program 
While CityU animal teaching facilities are under development, the CVM is supporting student exposure to food animal species
After completion of the 1st year of the BVM program, the entire CityU veterinary class spends five weeks during the summer at the CVM performing animal husbandry activities at the Teaching Dairy, Equine Park, CALS Sheep Barn and Equine & Nemo Farm Animal Hospital
Cornell DVM students are hired to support the program, acting as teaching assistants and mentors
Innovation Fund grant
CityU provides CVM up to $200,000 annually to promote development of innovative educational material that is mutually beneficial to CityU and the CVM
There are currently 16 CVM faculty projects in development supported by this fund
Tata Trust Animal Medical Center, Mumbai
Animal healthcare is a new focus area for Tata Trusts, a major Indian philanthropic foundation. The Trusts aim to set up veterinary infrastructure and services in Mumbai, India, in collaboration and consultation with the Cornell University College of Veterinary Medicine. As part of the collaboration, college experts are advising in the design of the new modern veterinary medical facilities in Mumbai, as well as assisting in establishing crews of veterinary specialists that can staff these hospitals.
In an interview with the Tata Review, Dean Warnick noted, "the new Mumbai veterinary hospital and emergency clinic will serve the needs of companion animals across a spectrum of service needs. It will provide high-quality medical care for animals including specialized services such as orthopedics, imaging, dentistry, trauma surgery and other treatments. It will also provide round-the-clock emergency care and preventative medicine, particularly for those animals who don't have a formal owner who could assume responsibility for payment. In this way, the Animal Care Centre will provide a service to both animals and the community. In so doing, it will set a standard for what the veterinary industry in India can provide."
Obihiro University of Agriculture and Veterinary Medicine
 Japan's Obihiro University of Agriculture and Veterinary Medicine has had a longstanding relationship with the college, in which many faculty members, including Dr. Yrjö Gröhn, Dr. Mani Lejeune, Andrew Miller '01, D.V.M. '08, Rodman Getchell, Ph.D.'02, Dr. Hélène Marquis, Soon Hon Cheong, Ph.D.'12, and Dr. Karyn Bischoff have traveled to consult and exchange ideas on veterinary medicine. The collaboration allows CVM veterinary students to travel to Obihiro to conduct research projects, as well as other cross-institutional research efforts.